AMC DVD & Tapes
Here is a list of AMC DVD/CDs on DVD+R format I offer. They play in most DVD players, but also play in standard computer, laptop, playstation ect.
1968-70 AMC Racing films:
The Javelin Breed
The Texas Takeover
Trans Am Countdown.
$3.99 + $3 ship.
Not one but THREE original American Motors promotional films on one DVD. Up first is Craig & Lee Breedlove shattering 106 national & international records with a AMX right north of me in San Angelo, Texas in 1968, affectionately known as THE TEXAS TAKEOVER. Average speed 142 mph with several hits at astonishing 175mph in the 24 hour record smashing frenzy. I used my original 16mm film for this and it is NOT YELLOWED or dark, as other Texas Takeover remakes have been, it is bright as it should be! Also in 1968 you get a rare film of AMC's Trans Am Racing effort...THE JAVELIN BREED... with the new Javelin, as George Follmer, Peter Revson, Skip Scott and crew of Kaplan Engineering take the new Javelin out on the Trans Am circuit! Enter 1970...and a ever rarer film....TRANS AM COUNTDOWN of which now AMC has Mark Donohue and Team Penske on board! This film I last saw in 1972 on a film projector at school in 8th grade for a project. The guys liked it, the girls, eh, not so much, but I got a "A" in the project. The film was borrowed from All American Motors. Simply great racing if you love American Motors, Javelin, AMX, and those legendary names they had racing for their organization! Over 1 hour total rare footage.
AMC 71 AMX Javelin Trans Am Racing Challenge
$3.99 + $3 ship
American Motors 1971 Trans Am series DVD with legendary Roger Penske; Mark Donohue. Actual Trans Am footage from several races, including interviews. Both Donohue and Penske are 35 years old in this
vintage footage. "The Trans Am Javelin Challenge" is a great bit of footage put together by American Motors (and sent to AM Dealers) to crow about Roger's & Donohue's taking out Camaros, Challengers, Mustangs and other Trans Am Series vehicles on the 1971 circuit. Follmer & Donohue go head to head over and over. Footage also has beautiful girls at the track; explosion in the pits; and of course the "Bullitt like" loud racing scenes themselves almost putting you in the seat! Peter Revson and Tony Adamowicz's yellow 71 Trans Am Javelins also featured blistering around the tracks. It also includes two smaller race films and would make a excellent addition to anyone's collection.


AMX Team Highball Nurburgring Spirit Racing $3.99 + $3 ship
Nurburgring Spirit AMX in a film release by AMC. In October 1979; little AMC sponsored not one but
TWO 79 Spirit AMXs in the grueling 24 hour Group One endurance race of Nurburgring, Germany. No other American car company had a entry. AMC finished 25th and 43rd overall, BUT FINISHED FIRST AND SECOND IN THEIR CLASS. This wonderful DVD captures the race, most of it from behind the wheel! Awesome "at speed" footage makes you feel as it you are there watching the race in 1979. Team Owner Amos Johnson, Denis Shaw, Jim Downing, Lyn St. James and actor James Brolin put these AMX's thru the tests. Team 1: Johnson, Shaw, Brolin; Team 2: Auto journalist Gary Witzenburg, Dowling, and St. James. B. F. Goodrich sponsored the cars, and amazingly enough, no tire failures in 8+ hours of this punishing race! The AMX's hit speeds of up to 140 miles per hour. This was AMC's last racing campaign. Up against Porsches, BMWs, Opels, and others in this historic race. If you are a big fan of the "Bullitt" chase scene with many in the car shots, you will throughly enjoy this great DVD. A awesome piece of racing history for AMC fans collections, or for those who have loved the historic 14.1 German Nurburgring racing track, and all the legends and stories it has told for decades.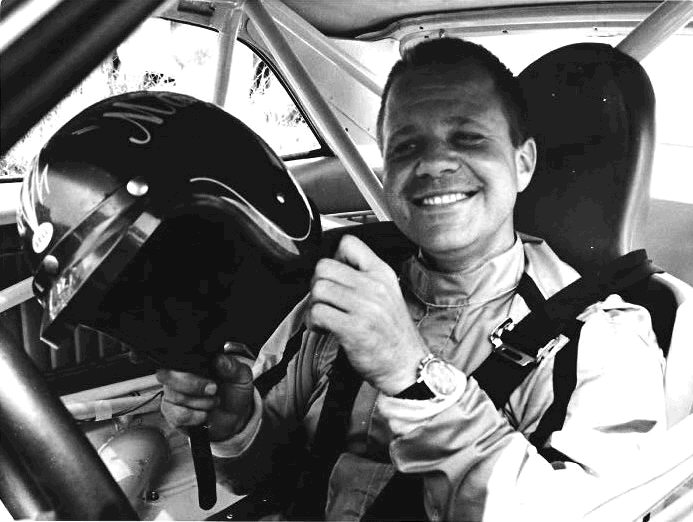 Email me to order, I do paypal:
The fine print below!
If you have trouble viewing any of them, here are some suggestions. First, not all DVD players and formats are compatible. In other words, it is like Mac and Microsoft OS do not recognize each others programs, or anti virus Norton and McAfee do not recognize each other's software. First if you have trouble with the PARTS DVD, you might need to upgrade your Adobe reader, which is FREE. Adobe 9 was released in 2009 and can also read many of the newer programs. Visit http://www.adobe.com/ and download their newest driver/reader. The Nurburgring AMX, the Texas Takeover AMX and the Trans Am 71 Season DVDs are a variety of VTS_VOB; VTS_BUP; VIDEO_VTS and VIDEO_BUP and AUDIO files. Some may/may not be "readable" in your computer or DVD or CD player. May I suggest you download up to date "drivers" for your computer....which opens, and reads and recognizes many changing modern files like 3GPP (cell phone photos/videos) and as mentioned above BUP and VTS files. You can download FREE new computer driver from Quicktime, http://www.apple.com/quicktime/ which then your home PC can recognize the newer films and videos and "read" them. I also have a short clip on youtube on how to open it on computer if it will not read it.
I also have a 1 minute video on youtube on how to open dvd if it does not open for you