Insurance Company Garza's Groceries 1000 Leopard street.

Insurance Company Garza's Groceries 1000 Leopard street. SE Corner of Leopard & Waco, on the west was La Terraza Ballroom. On the east, the now demolished beautiful Melba Theater. #70 on the big map, way up there.

When I was a kid this place was a insurance company, then later a small furniture store. Not sure why in the hell you would put furniture store there when you hade behemoth Braslau's right across from you sucking furniture life out of everything on north side. Was what it was though. The insurance company I do not remember the actual name of it. Not of the furniture store, seemed to star with letter "P" if that helps, but rode my bike past it on way home a number of times from Cathedral a few blocks away.

I don't recall ever even going into these places either in 1960s. But before I was hatched, ok, born, it was Garza's Grocery Store. Now I really can't tell you anything about that.

What I can tell you is the property when it was both insurance company, then later furniture store, was all the way down to Melba Theater. But as time went on, whoever the landlord is, subdivided it, and as you will see in the photos, made lots of little places out of what was once one long open building inside.

PHOTOS: Photo #1 `Will just call it insurance building, this photo from middle of Leopard street, which believe it or not, is one of the flatter streets in Corpus Christi. Far left of photo can see part of La Terraza Ballroom. Looks like place got subdivided into 4 rentals, 3 vacant, the one on end, guess what? Yup, another Bail Bonds company on Leopard who would have thought? The roof was olive green with rest of building a off sort of peach.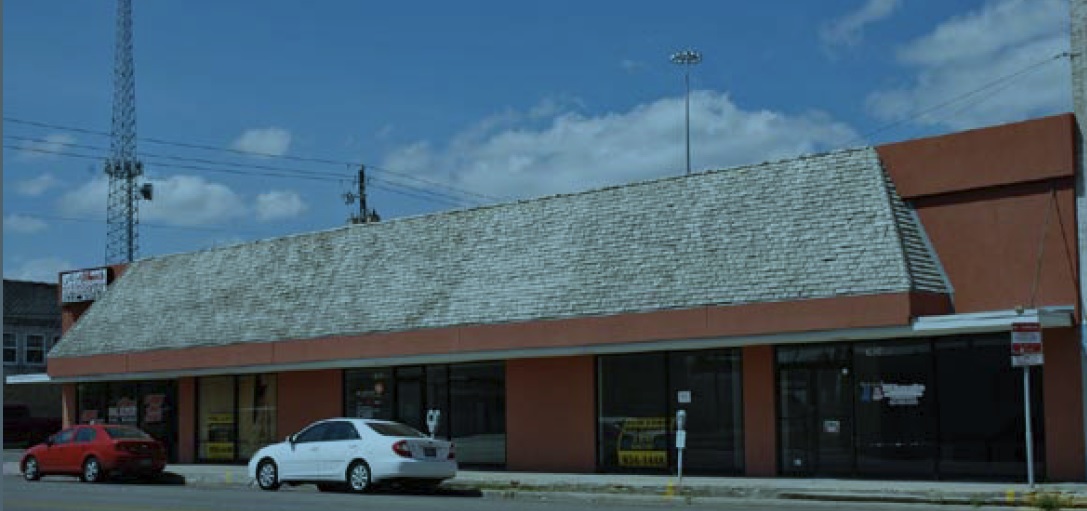 Photo #2. This angle is facing northeast. Note Melba still standing tall in background. Next to Melba was CC barber College.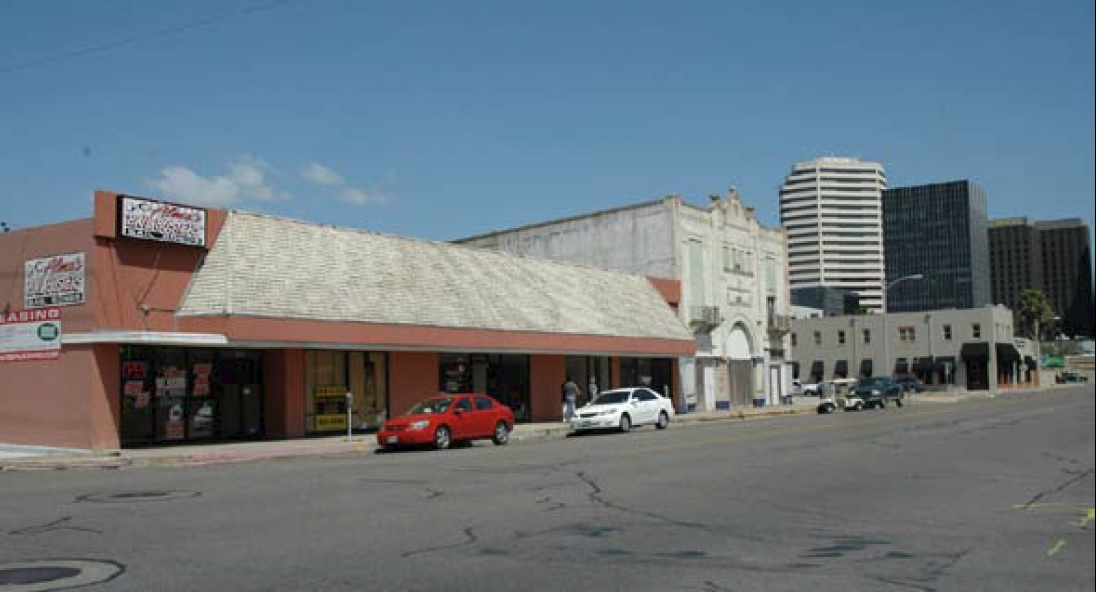 Photo #3. Not letting Stevie Wonder paint your building made this place almost palatable color wise. Drab grey. Roof a sort of gun metal grey too. Mirrored large glass windows looks nice, but everything except the small place next to Waco side closed still. No longer bail bonds either.

Photo #4. Back in Leopard Street heyday, there were a lot of grocery stores in the landscape, even though this one before my time, we still had about 5 of them in 1960s including HEB, Beils, Hameuies, to name a handful.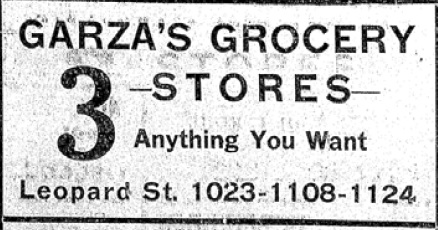 Photo #5. NE angle of building again, later date. Note sure what the heck the tiny business is there now, but good to see something in there. Waco street on the left facing north, so looking at Antelope then I-37 behind it there.