71 Barber College (next to Melba Theater)

My mom Sarah Stakes in effort to save money we really didn't have, used to cut late brother Tommy & my hair as kids. No, no bowl on head although some moms did that, just put sheet over us, sit in chair and hack away.

Sometimes ended up ok, but other times embarrassed to go to school, as look like cat attacked your head of hair. The barber college was a seemingly popular place back then, haircuts really cheap, under $1.00 and all these men (never saw lady barber) were training to be a professional barber, nothing wrong with that, good profession.

And I guess therein lied the problem. We only went there a handful of times, but last time we went, my mom, ever observant, noticed that the barber didn't wash his electric clippers, scissors, and barber stuff. So from one guy, then called me, there was only a few barbers in there that night, and he cut my hair.

Looked good until a week or so later when a nun, I believe it was sister Berchmann, said 'William, you have a problem on hair, we will have to call your mom and dad" At the time we did have a phone, electricity, hot water, indoor plumbing, all the good stuff, even black and white television in mid 1960s. I didn't know what she was talking about but she put me way back of class by myself.

My dad came from downtown AMC Dealership, picked me up, and they talked. I had caught a ringworm from the barber college! It was scratchy, and hair starting to fall out. Had nothing to do with my fondness of dirt. Eventually it got to be as big as a Large Pepperoni Panjos' Pizza. Ok, maybe not that big, momma treated it with Iodine, damn that crap stinks. I missed week of school, and I would rather have Officer Mudd knocking on old wooden door with warrant for me than have nun come by house with HOMEWORK I was missing!

Anyways, momma went back to cutting out hair. And I HATED those clippers. She got them from Texas Gold Stamps & S & H Green Stamps places, the buzzzz of them horrible. So I would bury them in the yard, then feign ignorance when she needed them. Dog Bootsy never dug them up, she was with me on it. Fast forward to decades later, when construction crews tearing down our old house Celia destroys 2009 Antelope, they found several sets of them, we all had a good laugh.

But we never went back to Corpus Christi Barber College either. I do not know what became of the barber place, seemed to disappear in 1970s, maybe turned into something else by then.

By the way, ringworm is not a worm, but looks like a ring. If you have already eaten for today, go look online for it, some super nasty photos, and they appear pretty much anyplace on someone's body, but some look like a big bowl of queso at Panchos, have its own ecosystem, yuck!

PHOTOS: Photo #1 a vintage barber college. Barbers is a noble profession and guess like me a bartender, get to hear scoop on everyone's lives. The Leopard Street Barber College however was huge, maybe, 20 chairs and mirrors each side!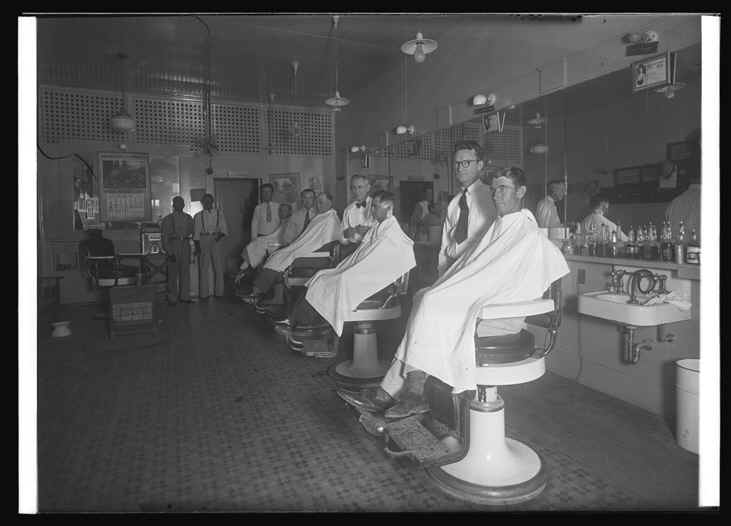 Photo #2. I don't have any photos of inside the old Leopard Street barber college so these old photos have to suffice, people from all walks of life went to the Leopard street one, sometimes you next to guys in suits who had walked over from Wilson Tower for quick shave & a haircut, sometimes Braslau employees, Sears too.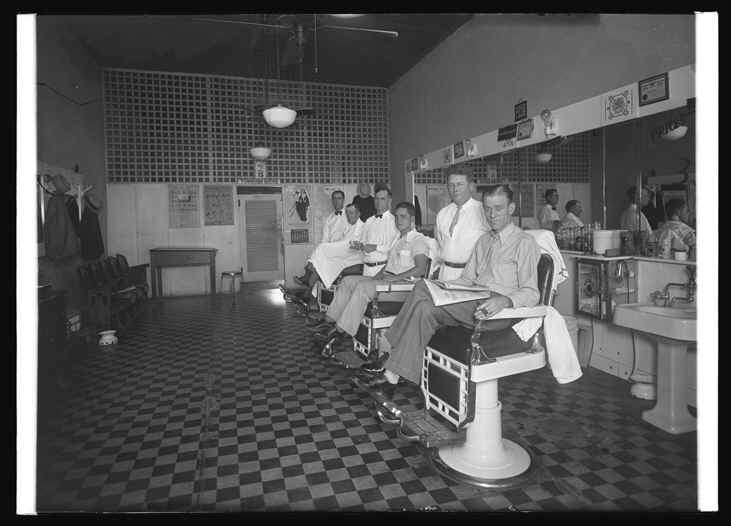 Photo #3. A Ringworm! Not a worm, but is a ring, man, some of these things get really nasty and are highly contagious, and why nuns sent me packing in 1960s. One of my boys got one in elementary school in Houston, so he stayed home from school for 3-4 days, and it was gone, same thing, stinky iodine.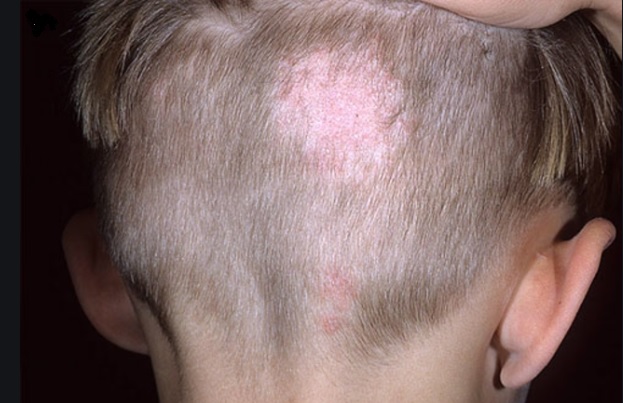 Photo #4. A photo of me about time I got ringworm from barber college. Check out that suit, looks like Stevie Wonder dressed me. Wonder why side of face so red? Wasn't drinking back then.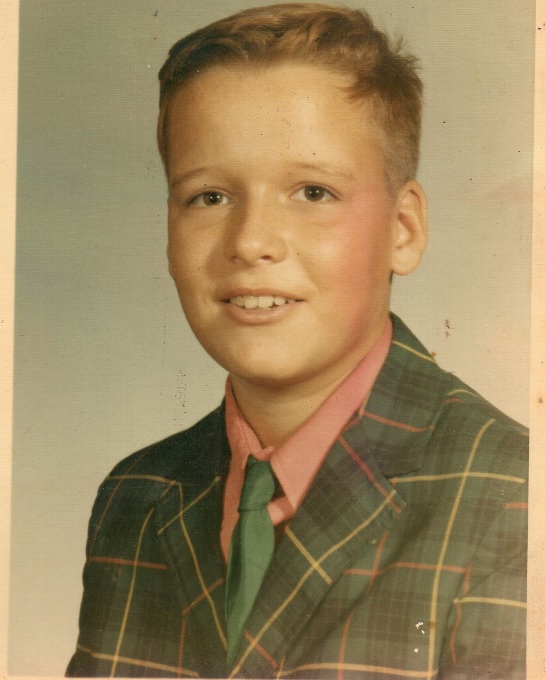 Photo #5. Even now I see one of these things and stare. Marios Barber Shop was on corner of Lester & Leopard next to Noe's Café, & behind Coca Cola, always packed, he really knew his stuff. A few quarters more than Barber College though, but worth it.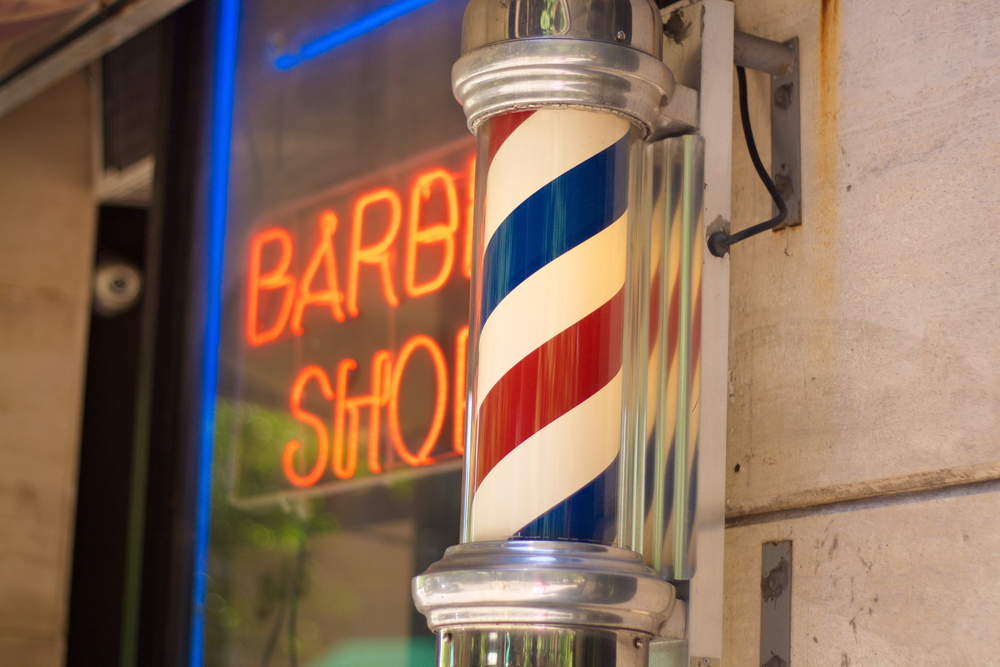 Photo #6. In the future, when archeologists dig up the old Stakes property 2009 Antelope & 723 Doss on corner, they will find a LOT of clippers. These didn't have much life at our house in 1960s. Momma trade in Texas Gold Stamps & S & H Green Stamps for them, use them on Tommy & me, then try to hide them. But if I found them, bury them deep & hope dog Bootsy would not dig them back up!