80 Braslau's Fine Furniture

Most of my experience in 1960s was riding my bike past this big place, looking at all the neat stuff inside we could not afford. Window shopping was free then, still is. The family came from Ukraine near Russia, and started a house to house clothes business. The family went into business in some form in 1920s, mostly selling clothes and fabric out of wagons I understand early on, and after almost 100 years in Corpus Christi, closed down shop. I don't remember when the Leopard street location closed down, but was more of 'the land is worth more than what is on it' like The Cut.

In 1960s, it was well lit even on outside. Not unusual for mom and dad to stop, park the Rambler wagon, and we would all pile out and look at couches, tables, beds, some 3-5 rows from window. Lamps, accessories, vases. Didn't need any vases, as Tommy & me would probably knock them over anyways. We would catch buckets of crickets at night, the crickets attracted to the lights inside, so would pile up near big glass windows. We would also let them go before drive home, momma didn't want that stuff in car.

We applied for credit here, but to no avail, my dad used to say he could not afford bubble gum if free. When it was time to sell World Finest Chocolates for my school CC Cathedral a few blocks away, I would go inside this sprawling place from the back. Just park bike, and lots of workers back there, no one ever asked me to leave, but a few said be careful, as they would be loading trucks with new furniture for some lucky customers.

This place also had a ice cold water fountain near bathrooms. The neon out front when neon signs popular where white, blue and yellow, would flash with arrows pointing downward. Not as fancy as Rainbo Bread huge neon farther down Leopard west, but quite attractive.

The street that Braslau's was on is no longer there, Leopard is, and on west side Waco had little insurance company building, otherwise Braslau's would have stretched to Waco street. But on east, the street filled up I guess long ago when the furniture store, warehouse, showroom, all sold and gone. I don't remember name of street, but believe it to be Artesian Street. Now some parking lot.

Just to the east of Braslau's was small white café on corner of Carrizo & Leopard. White building, maybe seat 20-30 people in it, similar to Noe's Café back near our house. I to this day struggle to remember name of it, although went past it DAILY. Behind it, there was grove of mesquite trees and some hills that rolled off in undeveloped land towards Lipan. In the little café, seemed to sold mostly breakfast. Villareals? Villanueva? Seems to me was a "V" name in 1960s.

The view from front of Braslau's front door was nice. A few blocks away on hill loomed Wilson Tower, 600 Building, Driscoll Hotel & some bank I was not supposed to go in. Across street you had Perry Mason like laywers, Greenberg's Jewelry, All-Right Parking small lot, Ridgeway, which I believe was a bunch of printing stuff. Directly across from Braslau's the abandoned Melba Theater (#72 on my BIG MAP) a beautiful building in 1960s that yearned for glory days of old when Leopard Street was the main drag into Corpus Christi. But time, and freeway 2 blocks behind it, changed this. Sometimes in the 1970s someone opened it as a homeless shelter and while Leopard was in decline, the sudden influx of hobos, winos, potheads and drunks, now Leopard death knell. They were everywhere, the tunnel under Broadway to go to La Retama library, sometimes even sleeping in pews at Cathedral, so the front big metal doors no longer open, only enter thru side. Another story for another day. Not sure if The Melba still standing but sure was nice place in 1960s.

Photos: Braslau's Furniture on Leopard Street. Building showing age here, but in 1960s, not uncommon to see folks standing around outside of it at night. Yes, foot traffic on Leopard. At night.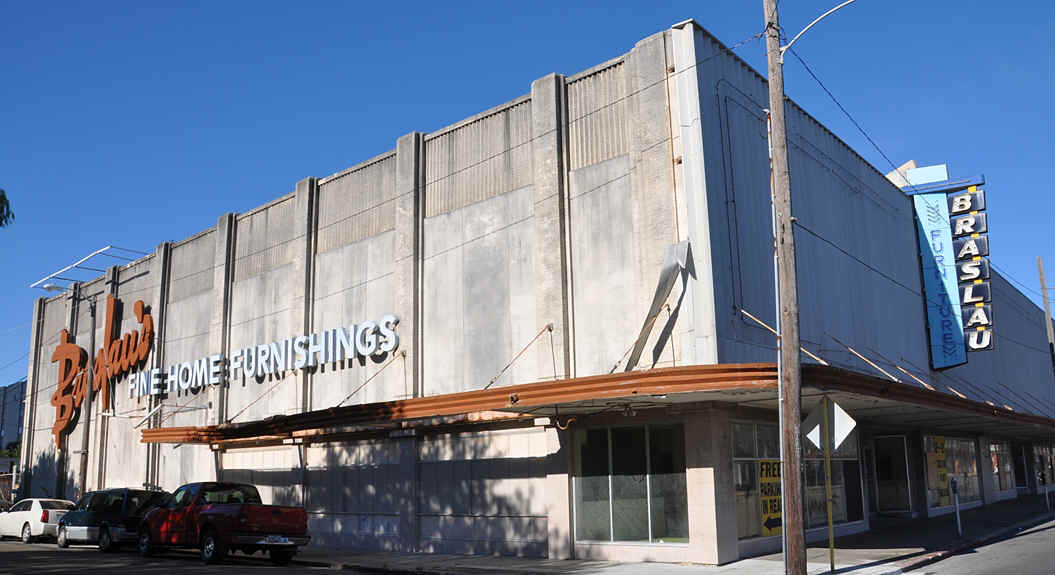 Photo #2, different angle of Braslau's from Leopard facing east.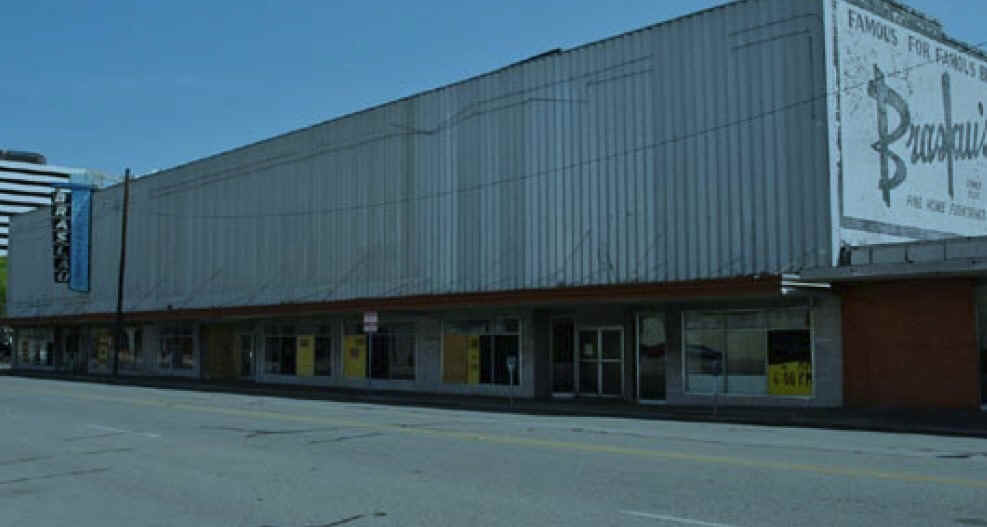 Photo #3, the photo from Braslau's front door, intimidating wall of buildings few blocks east include Wilson Tower, 600 Building, Driscoll Hotel. You 'old car people' like myself will quickly pick out on right, a Chevrolet Bel Aire, Oldsmobile Cutless, AMC Matador and CC Metro Bus; on left Buick Skylark, Ford LTD. On left also ACE Signs, Greenberg's Jewelers, Allright Parking, Ridgeway & (I think) Texan Guaranty Bank. On right neat metro bus white building was another bank, possibly CC Mercaltile at this time.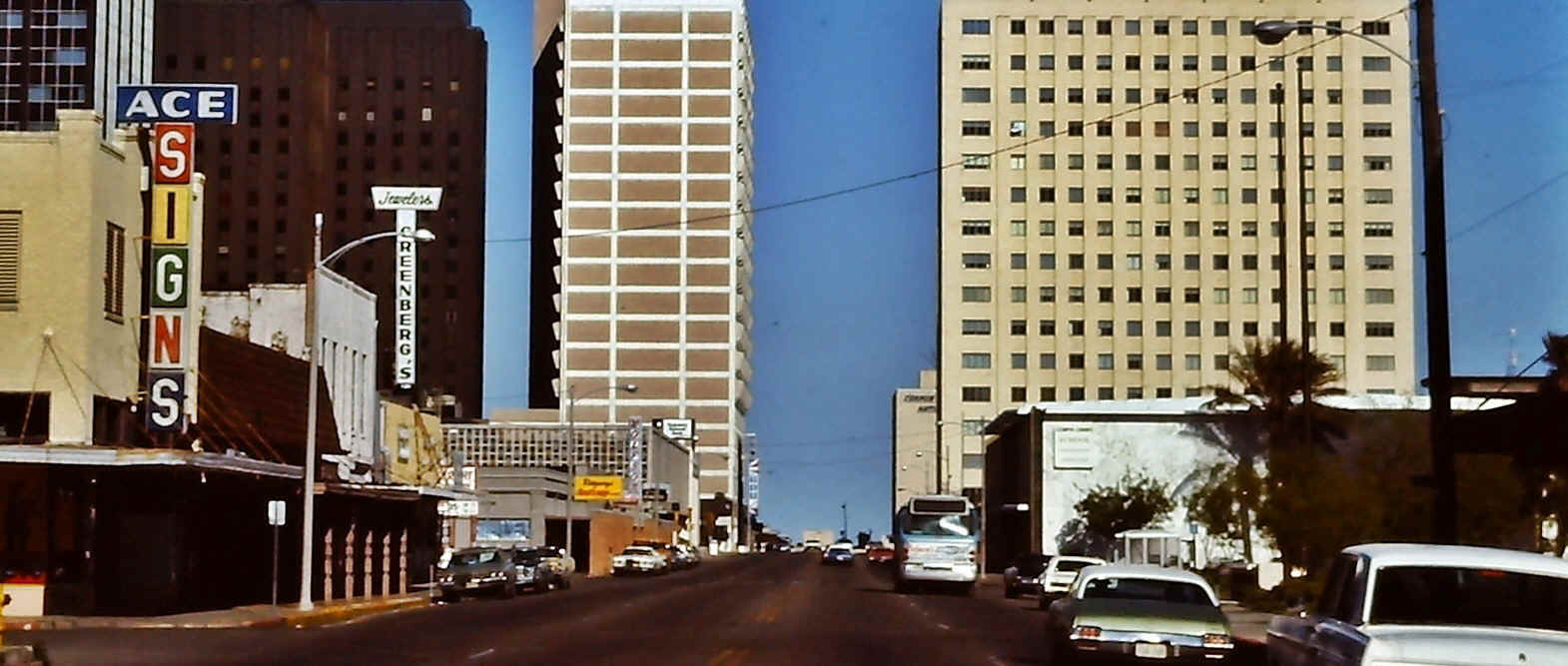 Photo #4. The Melba Theater across from Braslau Furniture, shown in it's heyday, then well, later sadly. Historic building. TORN DOWN 2018.

Photo #5. Farther back view of Braslau's Furniture the Loan Company is right behind bus turning out from Waco street.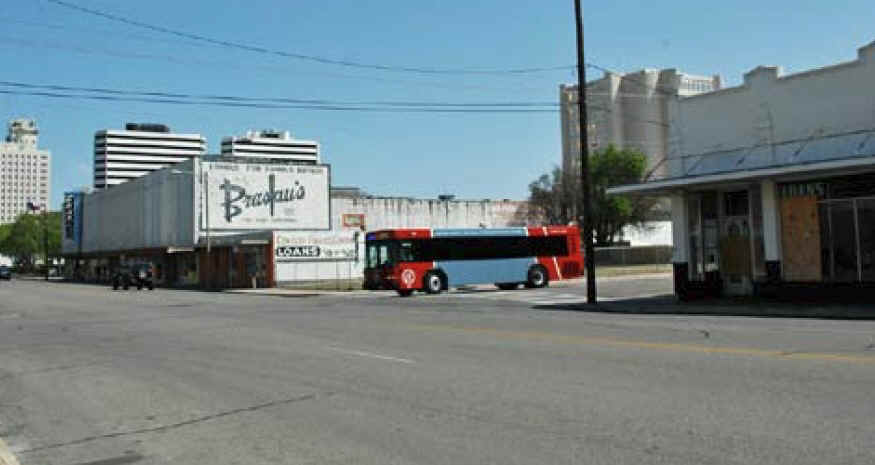 Photo #6, tired and weathered paint proudly lets South Texans still know that: "Braslau's 1st In South Texas: EZ Terms-Selection-Service-Value-Quality. Not mentioned here was FREE Parking! Might not seem big deal to some but all along Leopard was parking meters.

Photo #7, the small Loans place also at one time, sold insurance on Leopard, this business was attached to Braslau's on west side facing Leopard. My only experience here was riding my bicycle past employees smoking outside.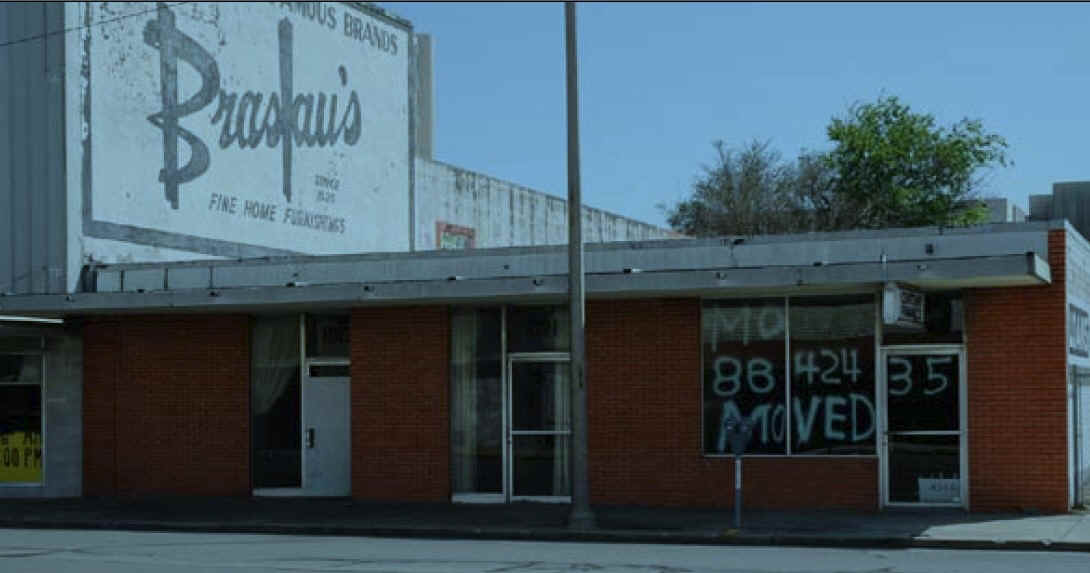 Photo #8. Braslau's now closed down. The Going Out Of Business signs gone, some windows busted out by vandals and thieves who were cannibalizing insides for anything of value like copper pipes. There was another Braslau's across from Parkdale Plaza on Staples, can't tell you anything about it, never went inside it. Hell, never even went in parking lot to that one.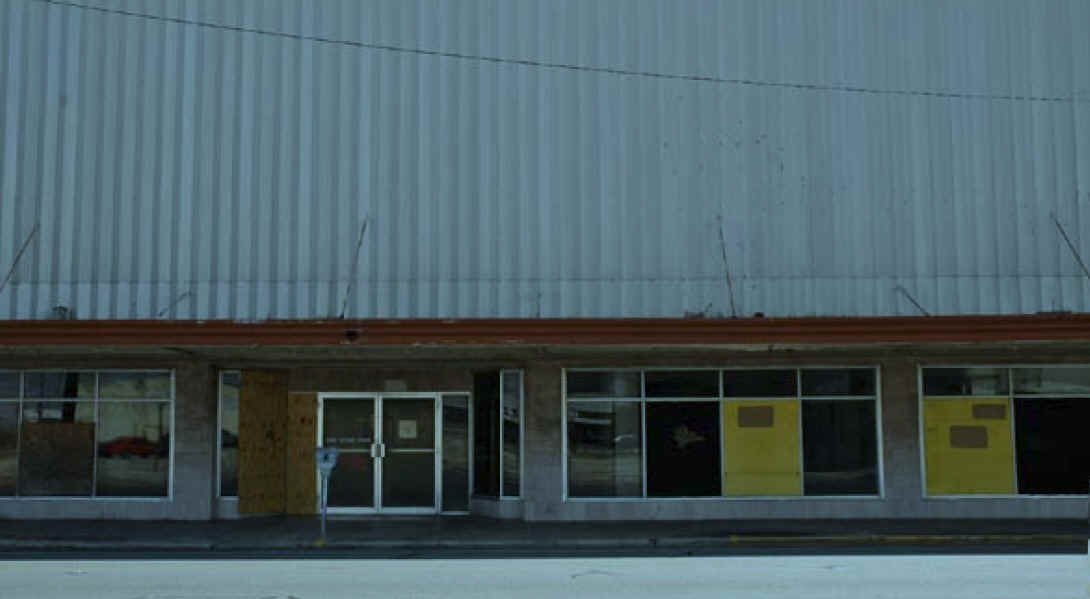 Photo #9. Braslau's sign on Leopard street got your attention in 1960s, 1970s. Neon lit and colorful! You can see the parking meters in front, why that FREE Parking was so important in back.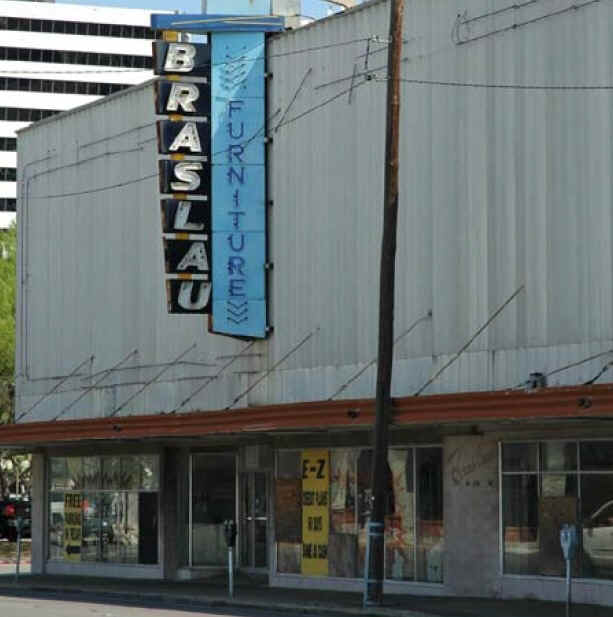 Photo #10. Front door of Braslau's on Leopard proudly had marble in red, green, "B" on white, with attractive diamonds going into main entrance. I have often wondered what happened to this, did Braslau family someone save it for nostalgia purposes? Was a real piece of art.