68 Josephs Pawn Shop Economy Store (NE Corner Leopard & Staples)
This was a Corpus Christi bus hub and always busy & the owners knew very well that they had captive audience. It was all plate glass windows shoved with fine merchandise like radios, fishing rods, reels, toasters, lots of electronics. Not like now electronics, but for the time, wow, lots of electronics, also had clothes and shoes. But wait! There's more! Inside towards back was wide array of guns, and inside glass cases beautiful jewelry I guess people pawned for whatever reason. Was funny sometimes old blue haired ladies that had transfer had to literally run like Carl Lewis from in front of Pawn Shop to across street on Staples behind tire shop to catch another bus which most times courteous and wait!
You ever pawn something? Emergency, divorce, just want money? The owners were really nice folks, Hank Josephs & his mom Rose Josephs, sort of institution with this establishment. But lot of Leopard Street places were establishments from Lew Williams at west towards Greenberg's Jewelry on east the area in 1960s I am trying to write about.
Back to outside when I would get off from school at Cathedral and was riding bike home, I liked to stop here simply because they had a free weight machine out front in the foyer where everyone waited for bus. Free! I liked to see how much I weighed for no reason. Most years due to lack of food at home I was so skinny only had one side. There was a gumball machine with three heads, so different types of things, also looked at those but never bought any 5 cent things from it, Beil's near out house at Doss had fresher gumballs for nickle. I don't recall ever seeing guns or jewelry in the C shaped foyer "out front". You had clear view of busses coming from uptown, and would strain eyes to see what name was, Arboleda, Saxet Heights, Molina, Alameda, so on, but unless you ate lots of carrots and had Superman's vision, you really had to strain to see sign at top of them at Waco a block down east. I wonder how many people who waited at that bus stop went inside later? Was funny to watch people start to walk to curb, everyone straining necks, and then awww...not my bus, and walk back. sometimes 2-3 busses in a row though!
For me, it would be a few years before I would venture inside, and was really surprised to see what I had been missing, there was even toys in there! Not around Christmas! Sears a block away, J C Penneys, Fedways, Litchensteins, Woolworths, Grants just down hill, exploded in November with TOYS, but this place had lots of Toys, and bicycles, wow, and not even Christmas time anymore.
One day one of my neighbor friends, Junior, said lets go check out the pawn shop. By now my 'area of influence' was expanding on places could go outside The Forbidden Zone. Momma had always said pawn shops we seedy like the cantinas or Lucky Lady near us, where no ladies and no one ever got lucky.
So sort of shied away from them as a kid, but now a little older. I can't believe the sheer array of great items inside store, someone asked if they could help us, we said just looking. More like just drooling. I'm sure they probably kept eye on us, was about 10-11 now.
Junior bought Ambassador fishing reel that looked new for $5. When he got back to house on Doss, one would think he had won the lottery as even my dad said 'that is nice for $5!' So Josephs got a few new customers in coming days because of that, just from that one sale. Wished I could have bought a bike there. But being poor kid from the hood down the road, my money train had not only ran off tracks, but sank under harbor bridge. I did buy small things like fishing hooks, weights and string there, which of course was cheaper than Gibson's & Shoppers World across town. I believe I might have also bought some of first used furniture there for my apartment after divorce too in late 1970s.
PHOTOS: Photo #1. This is a modern photo of Joseph's Pawn Store, but building still remains pretty much same as it did in 1960s. Gone are the large plate glass windows, but the awesome tile work that was on ground and lower portions of building remains.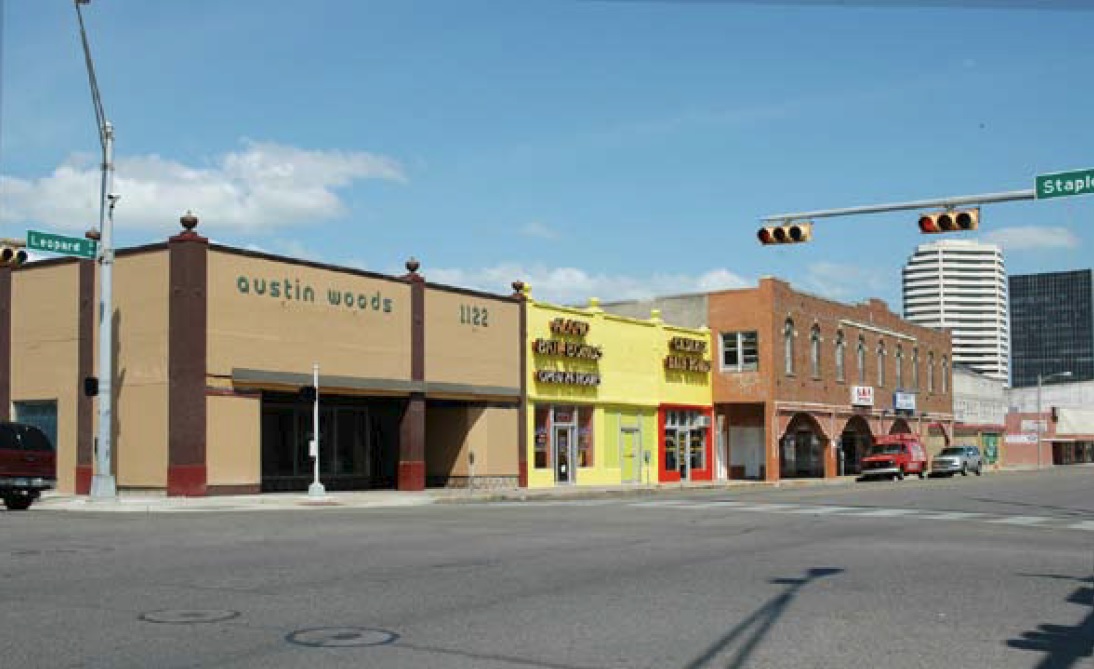 Photo #2. THE HENRY GROSSMAN DEPARTMENT STORE in tile in front of building in foyer area. I can't tell you damned thing about that but can tell you that I was mystified with the tiles which almost look identical to inside Cathedral. Can't tell you how many people stood here on cold, blustery day when The North Wind came blowing down from The Cut.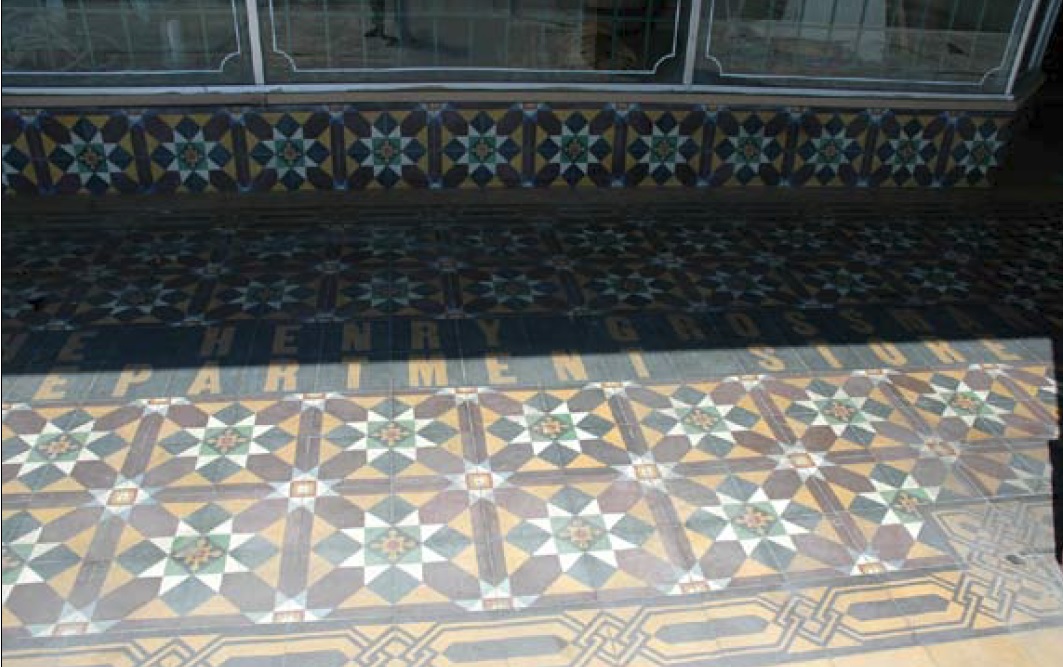 Photo #3. You could fill up a apartment with cool stuff, or just pee away a whole paycheck at Josephs Pawn Store. Of course I didn't get job until 1974 5 blocks down under Wilson tower at Charboy's burgers, so my $1.50 a hour would not go far I guess but one could dream and this place if I remember also had a Lay Away. Everyone seemed to have a Lay Away. Check out those fishing reels in glass cases! I had crappy Zebco reel, even croakers laughed at it.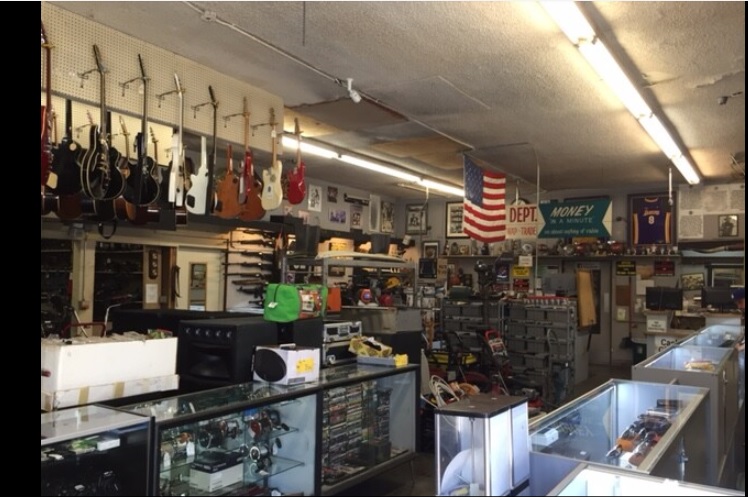 Photo #4. This is pretty much the same intersection where Joseph's Pawn Shop was on the left, so looking east at uptown, Wilson Tower, looks like possibly 600 building some configuration, Driscoll hotel on left. Am a car guy so judging by the cars would have to been 1930s here. Nueces Drug Store. And on right, does not appear to have any cantinas, but one sign looks to say Bar Grande, and another Pickles. Why would you have a sign advertising pickles? But just really vintage photo of pretty much same intersection looking east.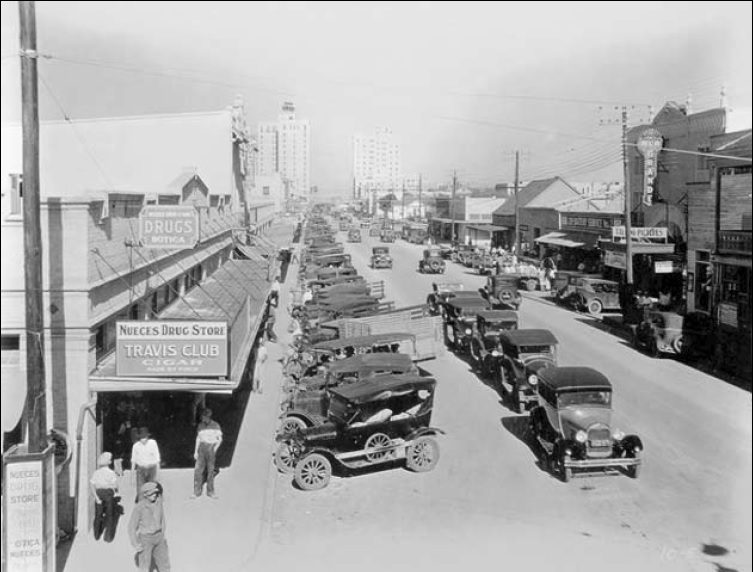 Photo #5. Joseph's had glass cases full of watches, fine looking watches! Remember everyone wanted beautiful watches, was sort of status symbol. Now people just look at dumb call phone, not pocket watch on chain. I still have a pocket watch on a chain though. I think real fake gold too, looks awesome. Fancy phone too.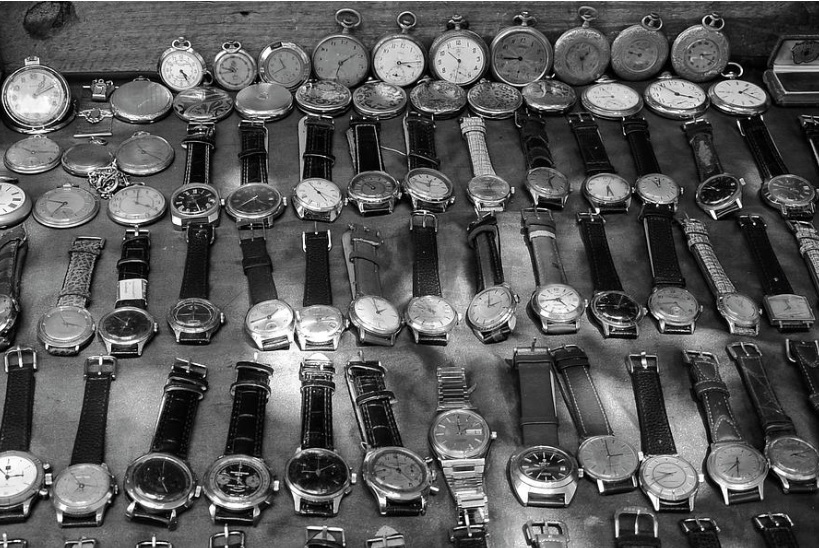 Photo #6. Different and close up angle of former Joseph's Economy Store & Pawn Shop. Behind the central brown pillar was where the free scale with pendulum or whatever it was, told you correct weight. It faced store. Some of the big glass windows in this photo remain behind it. The two large wood panels either side in tan or beige....these too were big glass windows. And above it all was well lit not only inside windows, but for all the 'potential customers' that stood there in 1960s, 70s, waiting for the bus. Note the tiles along bottom. I have a Corpus Christi parking meter like that in office here, don't tell Officer Mudd.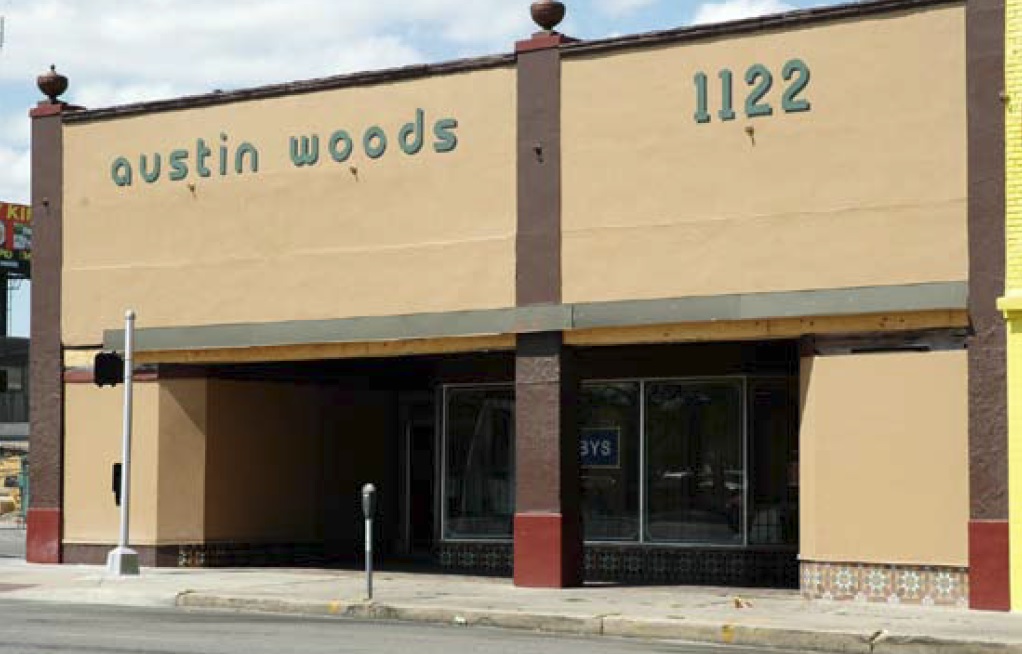 Photo #7. Old Caller Times ads, note mention of the Henry Grossman Building.