78 La Villita Mexican Restaurant Corner of Leopard & Carrizo

LA VILLITA RESTAURANT, corner of Leopard & Carrizo. In 1960s, a tiny white brick, stucco perhaps, building occupied the SW corner of this intersection on Leopard. It had two trees near it, and windows on front.

You have probably seen larger trailer homes bigger than this place. for comparison, compare it to a Dobbs House size restaurant, a few stools at counter, and handful of tables, very compact. I struggled for years to name it, as know it started name with a "V", like Vasquez, Villanueva, something and someone popped out of blue and said 'that was LA VILLITA' how cool is that. Inside the waitress station was against south small wall, and cook stood in front of you with back to you though, like at Waffle House. I have only heard tales that these were some of the best enchiladas in Corpus Christi back then, besides Spanish Kitchen on North beach and Old Mexico on Leopard.

Of course most of the food they served was breakfast, and a breakfast platter was around a buck in mid 1960s no matter where you went, including Hasty Tasty. No jukebox here, just small radio on top of ice machine. And a fan. Place was so small you had to stand up to turn around! If it seated 20 would really be surprised. But efficient, and obviously the uptown crowd loved it as was always busy for breakfast and lunch. Can't tell you about dinner, but IF.. IF I rode bike to school, would ride up next to it, look inside and see some people still 3:30pm in afternoon, not sure what time they opened or closed. I also heard their burgers blew away Whataburger who was still in infancy back then you know. But quite a compliment for the little diner that put out all sorts of good food I never had chance to try.

PHOTOS: Photo #1. While I don't have any photos of La Villita, and don't think anyone does after 50+ years, this is sort of what it looked like inside, small row of chairs at counter, the cook right in front of you cooking, behind you a small amount of tables, maybe 4-6 of them. And that was it! As I got older and then involved in the food/restaurant/bar industry, I look back and wonder where the dishwasher was, where was the walk in cooler it was...that small of a place.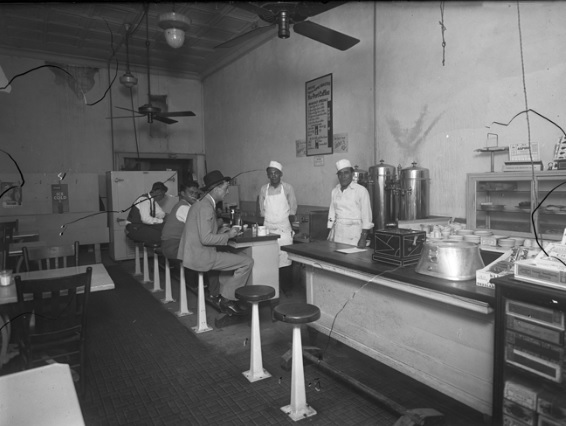 Photo #2. If could turn back time, you see the green Oldsmobile Cutless on lower right, and white top of car, if this photo was just a hair to right...you would see La Villita on corner of Carrizo.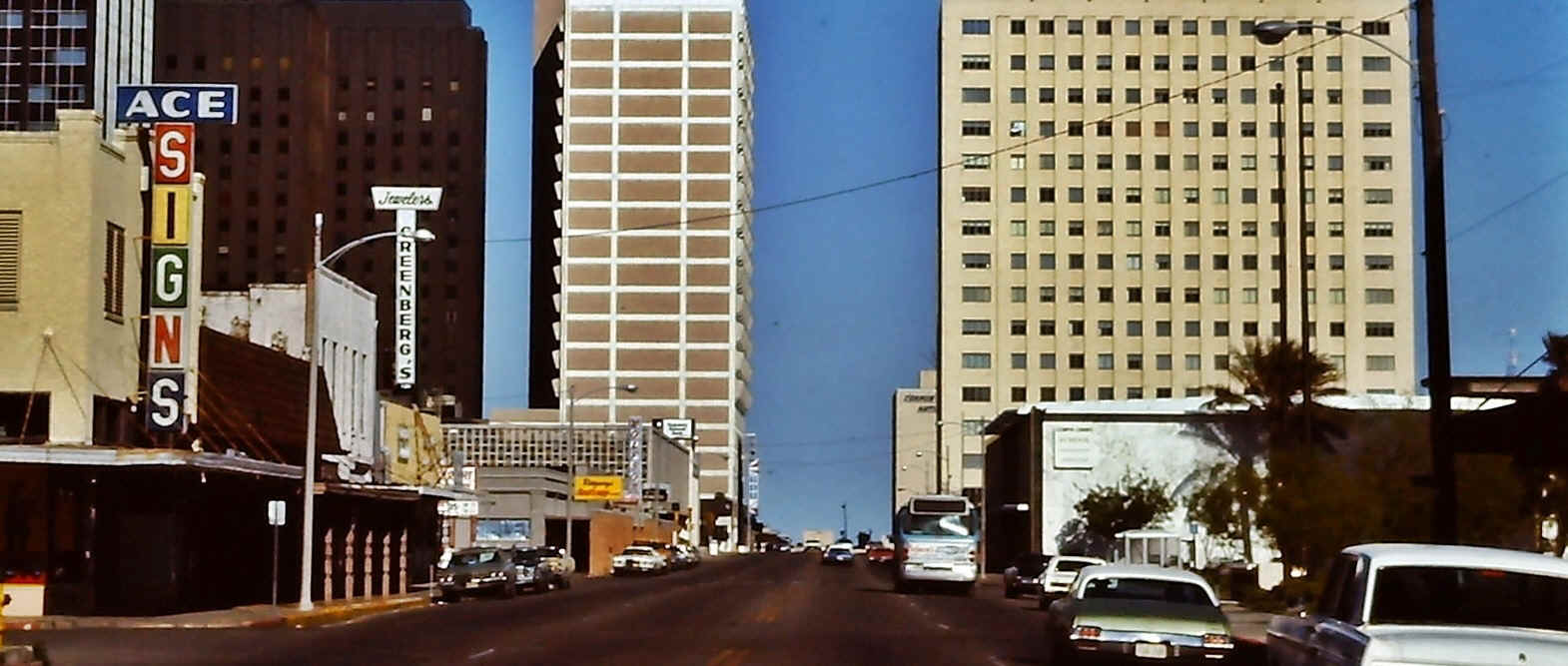 Photo #3. Ok, going back now two blocks from this side of street wads La Villita. Note Perkins on corner, later Lichtenstein's, also Lain Insurance Company & Cole's Office supplies.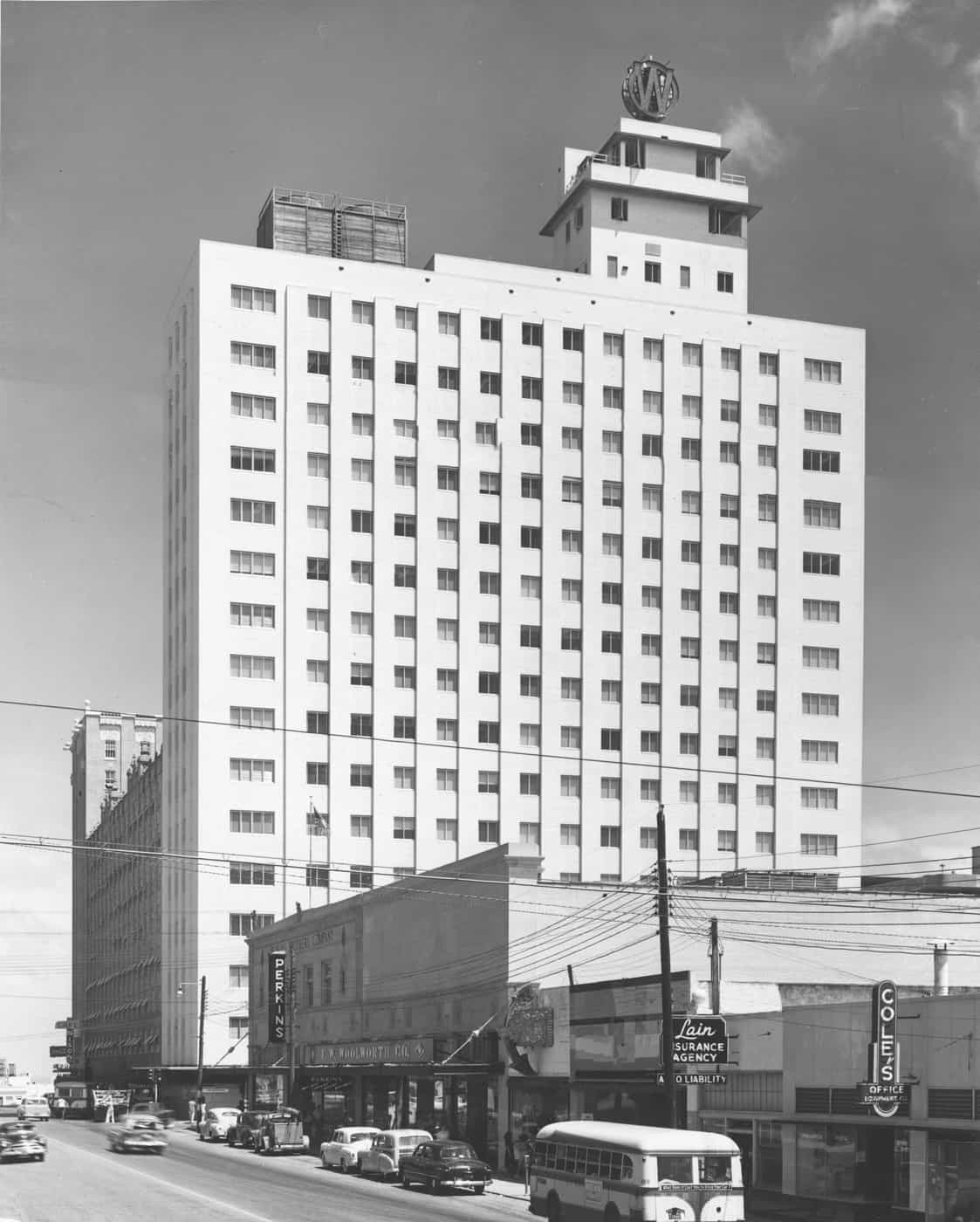 Photo #4. In the middle of Leopard facing NorthWest that is Carrizo. La Villita was about where the trees are behind the guys sitting at bus stop. Funny thing, in the 1960s, there were hills back there, no buildings, maybe a few houses, but hills. Now all leveled out.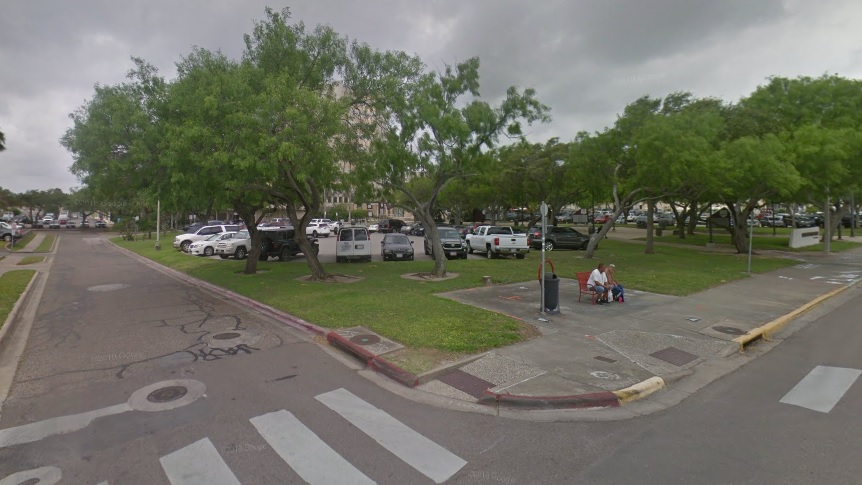 Photo #5. When I think of enchiladas, I think of a plate that is too hot to touch, with bubbling cheese ready to burn off six layers of your tongue. Sure, I just shoved this photo in here to make ya'll drool. I can't eat stuff like this anymore, but others can, wished there was scratch n sniff screen!