60 Lloyd Remple Used Car Lot
In 1960s a car buddy of my dad Homer T Stakes, was Lloyd Remple. Lloyd was a "car guy" too but in different manner. His car lot was behind the Gulf station corner of Brownlee & Leopard. #56 is Gulf, #59 is Texaco corner of Mexico & Leopard, later Rod's Car Sales. Back to Lloyd coming in at #60.
His car lot was all grass field, and usually had 20-40 cars. Used, and my dad told me he got first crack at many of the trade ins at Lew Williams Chevrolet Leopard & Port & Charlie Thomas Ford next door Leopard & Palm next to Rainbo Bread. A small trailer at back of the lot provided office space.
In mid 1960s & 1970s, there was a number of used car lots on Leopard besides Remple's, there was two side by side across sandwiched between Josephine & Mexico, across street was another next to Hameuei's Waco Food Store, farther back near us and next to Missouri Pacific railroad tracks was Ordner's Car Lot, and farther west a few blocks there was two more used car lots across from Charlie Thomas Ford! So lots to choose from if you want used car. My first ever car was bought from old black preacher man Fawcett's Used Cars right in front of Miller High School, a 1970 Javelin, 360V8 Automatic for $600 or so.
At some point a small mom and pop gas station was set up at the east end of property, I don't remember what type of gas, maybe Sinclair. But didn't seem to be gas station for long, probably because 20 yards from it was Texaco, and of course west side of it Gulf. The place remains still, and ended up being garage stalls where various mechanics rented it and repaired vehicles, long after Lloyd Remple shut down his car dealership.
As for Lloyd, he came to my family's rescue after Hurricane Celia destroyed our home Aug 3rd, 1970, we got use of free trailer from Senator John Tower for one year as 10,000+ others did, but my dad passed on buying it after year was up, and Lloyd stepped in as we were living in stone age no electricity, hot water, indoor plumbing, air condition, nothing. He let my dad rent his house 642 Naples, so 1972, 73, 74 we lived there, and came back to old house all the time to try to clean up damage. But when he kicked us out of house as he wanted to rent it for $600 a month, it severed a long friendly relationship with him and my dad sadly. Only time they ever see each other after that was CC Speedway, and it was cordial, nothing more.
Photos: Photo #1 this is the little gas station (in 1960s/early 70s) that was on Lloyd Remple's car lot east corner. Still there in 2019 all boarded up. The pumps were pulled a year or so after opened.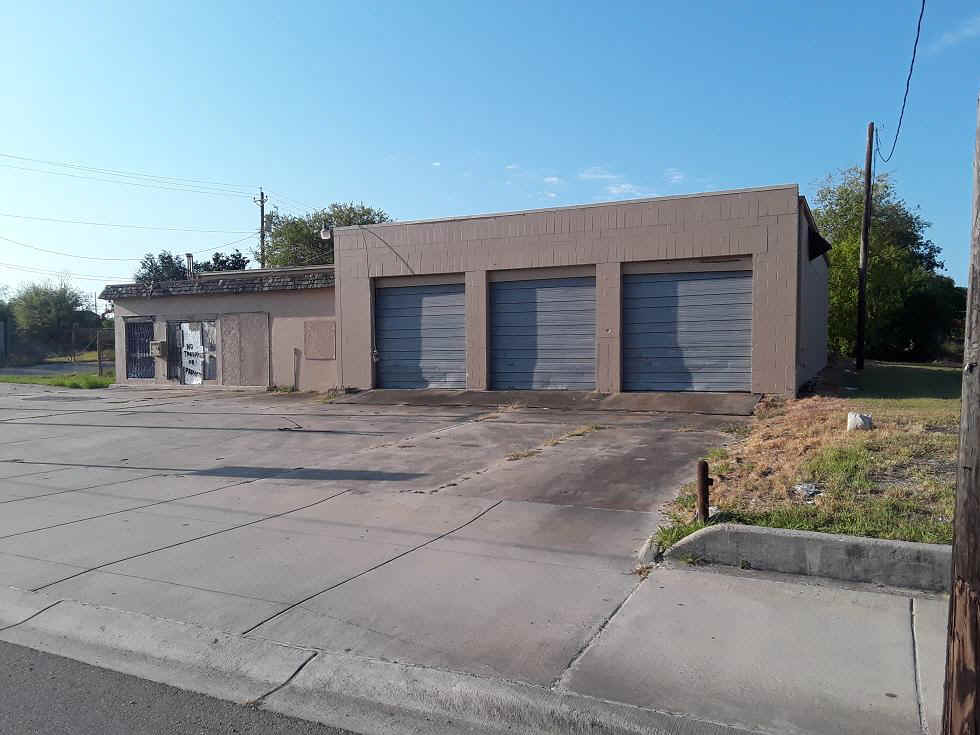 Photo #2. Standing in middle of Leopard near the Scooby Doo Mystery House, you can see the bulk of Lloyd Remple's car lot, driveway, all green now! Looks like lights still there on poles, the step down on right is where Gulf used to be.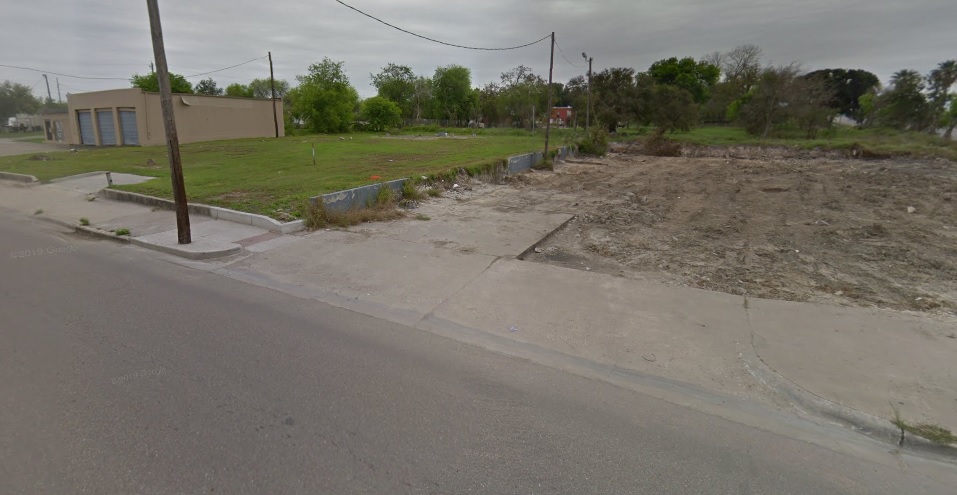 Photo #3. In its heyday, Lloyd's car lot will filled with 'quality Used Cars' no one uses that term anymore, is 'pre owned' shut the hell up, they used cars. My dad believed he got most of his cars as trade ins at nearby Lew Williams Chevrolet & Charlie Thomas Ford, which was brilliant since most of them were not very old. Most...if not all, used car lots on Leopard had wonderful flag streamers flying in wind above cars.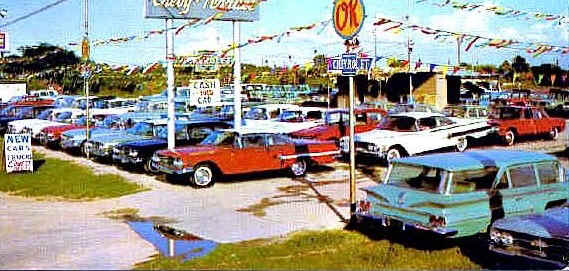 Photo #4. A look at Gulf station corner of Brownlee & Leopard facing east with the wall separating Gulf gas station from Lloyd Remple's car lot. For you who look closely, Gulf Gas Station is #56 on the BIG MAP. Was, as a recently 2019 trip to Corpus Christi, the tanks all out of ground, and gone.

Photo #5. This ain't Lloyd but he dressed like this and his car lot looked like this with streamers, and those wonderful Edison type lights lighting up the cars at night. My dad used to say 'go to a car lot at night so you don't get attacked by salesmen!'