58 Scooby Doo Mystery House
The Scooby Doo Spook House 1608 Leopard @ Brownlee. Near the intersection of Brownlee at Leopard is the old Scooby Doo spook House. You know it, has a "door to nowhere" that comes out of 2nd floor and if someone came out, would fall 12 or so feet to Leopard. Sort of large house, and as a kid, reminded me of The Hamauei's Waco Food Store next to Sears a block over.
In the 1960s as a kid, this place was a little grocery store. Leopard was really active, lots of car lots, stores, gas stations, restaurants you know.
About 1966. But this place you walk thru the front door which was screen to keep out Corpus Christi mosquitoes, and regular old wood door with glass was open. Inside you could find candy, chips, cold sodas, ice cream and homemade treats too. It was not as cluttered as Hamauei's though but still offered a lot of stuff including made fresh daily sandwiches which I could not afford anyways. Never stole anything from here either, or at Hamauei's 2 blocks down. This store did not have comic books though.
So park bike outside, and every time I went in, would always keep my eyes on that full sized door above head. The sidewalk in front of it made for kids, fat people would have to actually walk in Leopard, as too fat. The house appeared to be cut in half. Why? Was it moved there? The house looked like a boarding house, maybe motel in it's past, similar to what my grandmother Maria D Alcala had at 723 Doss, same thing, only single floor, not two story. Her house was 8 rooms, a central kitchen for residents, and central one bathroom for guests. This was like 2X the size stacked on top of another grandma house. But that door to nowhere.....
The door to nowhere. As a kid, we always thought it was would be funny if a drunk wino walked out and fell to street. Hey, its what kids think ha ha, saw Wile E Coyote do it and he got up and ran off. But that was a drop. And the 'mystery door' had a doorknob on it still FROM OUTSIDE, hanging over street. how creepy is THAT?
Was it for ghosts to come in? I wonder how many people on Buccaneer Days Parade floats passed by that house and got creeps looking at it? We did just riding bikes past it. The little store closed down one day, the old Rainbo Bread colorful push thing for screens now locked. Never found out why closed. But now the Scooby Doo Mystery House took on a more sinister nature!
To the right of The Scooby Doo Mystery Spook house was a small white house with cement steps. Next to it was FINA gas station corner of Brownlee & Leopard, later Olzerwski;s Glass. Behind the house was a series of littlw white shotgun & small houses, and just past that lot was Lovenskiol'd Park.
The little houses had a bunch of mean dogs chained up too. I don't ever recall ever seeing anything to the east of the Scooby Doo house, so was just small vacant lot my whole life. At some point house got painted partially pink as shown. And appeared someone was living it it also, as in 1980-81 when I was a CPL meter reader had to read meter. And stare at the creepy 2nd floor door facing Leopard for the millionthed time. And fight the dogs at the little houses in back to get to those meters.
Not sure who first called it that, but name stuck. Sounded better than Mysterious Door To Nowhere House anyways and Scooby Doo came on about 8:00am on Channel 10 KZTV in 1969 and all us kids now hooked trying to figure out bad guy and help the team. you also had Go Go Gophers, Bugs Bunny, Daffy Duck, and Underdog before we released to go play Saturdays. Yup, name stuck.
You might call it something different like eyesore, but it really is not.
Would like to go in there with my paranormal stuff & see if anything still 'lives' in it.
PHOTOS: Photo #1. Took this photo August 3rd, 2019 of the Scooby Doo Spook House. momma & kids stayed in car. Wino approcahced me. Really geez, barely 9am bro, no ain't got no money for you. Anyways, surprised it is still there with all the construction knocking down The Cut, Washington coles, Brownlee, and even where I grew up 2009 Antelope, there is no street there.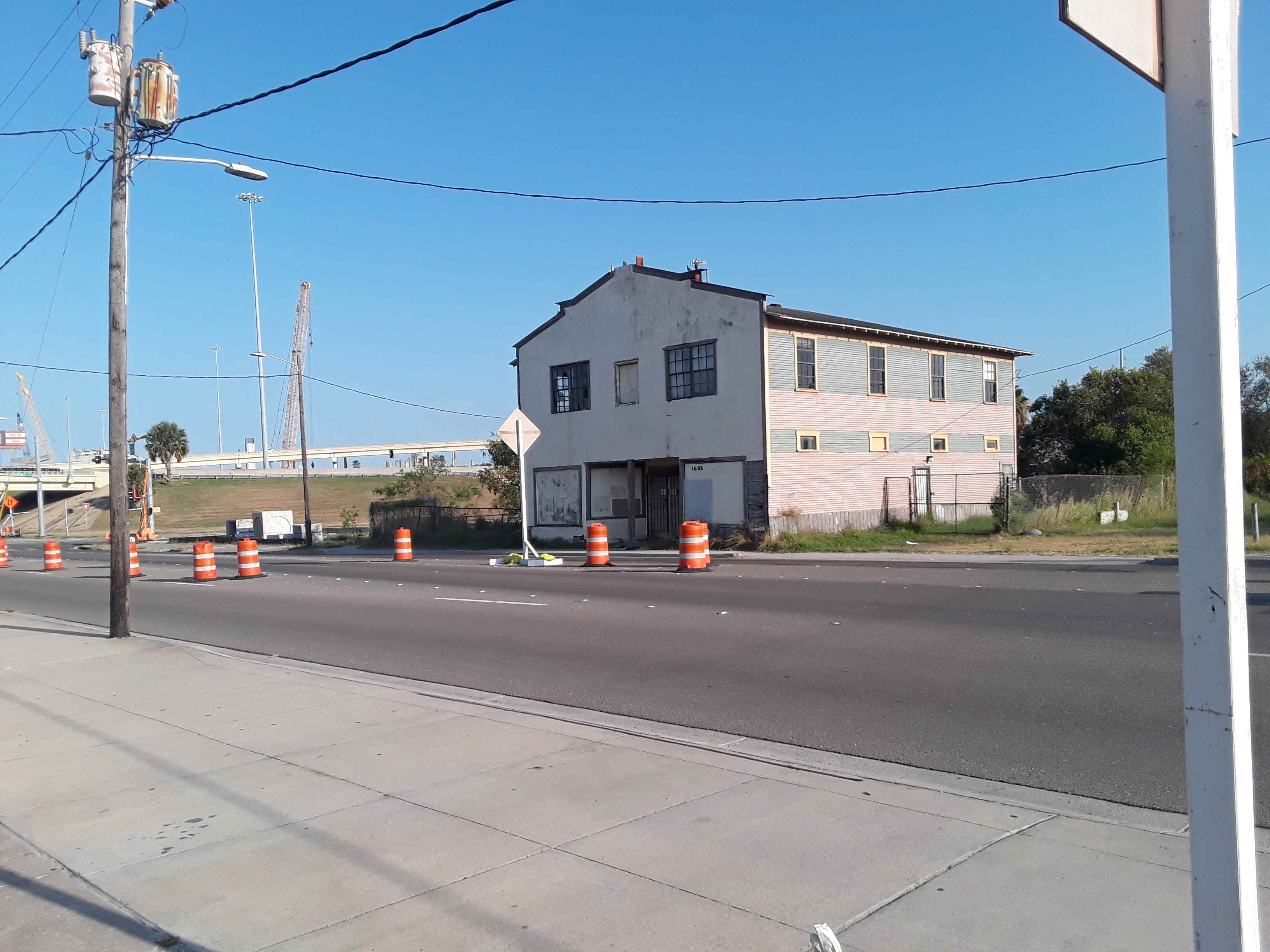 Photo #2. Right side of Scooby Doo Mystery House, I really do need to get another name for it, as takes some time to type all that out now, but as a kid, it rolled off tongue like a homemade 5 cent kool aid pop dixie cup here. Now I drool saying it. About where the pole // like that is, a small house used to occupy that lot in mid 1960s. Never saw anyone there though. Ghosts? This photo shows proximity to uptown corpus Christi. I can't tell you how fast I used to go on my bike from downhill slope from Sears, blowing thru Brownlee & Leopard light passing cars ha ha coming home from Cathedral, if you timed it just right.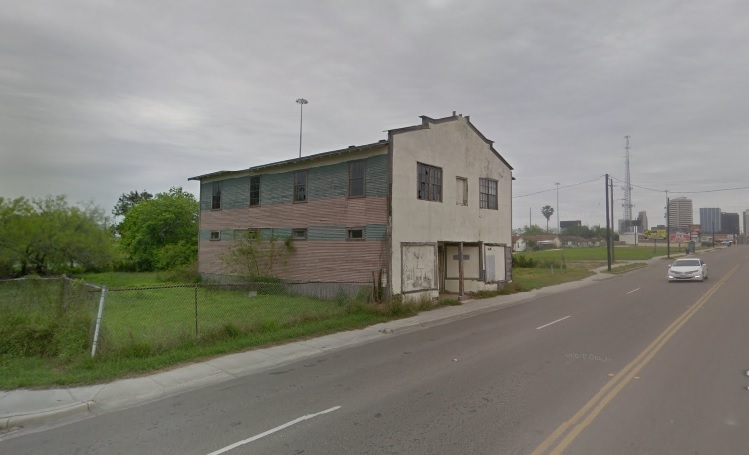 Photo #3. I have NEVER, EVER had a photo I took blur on me. Here is front of house and photo blurred like the house doidn't want a selfie. No such word in 1960s, but is now. I told my wife that only adds to the mystery of this old place. I checked my camera, took over 100 photos in CC Aug 1-3, and NOT ONE of them blurred except this one. Cue creepy organ music here.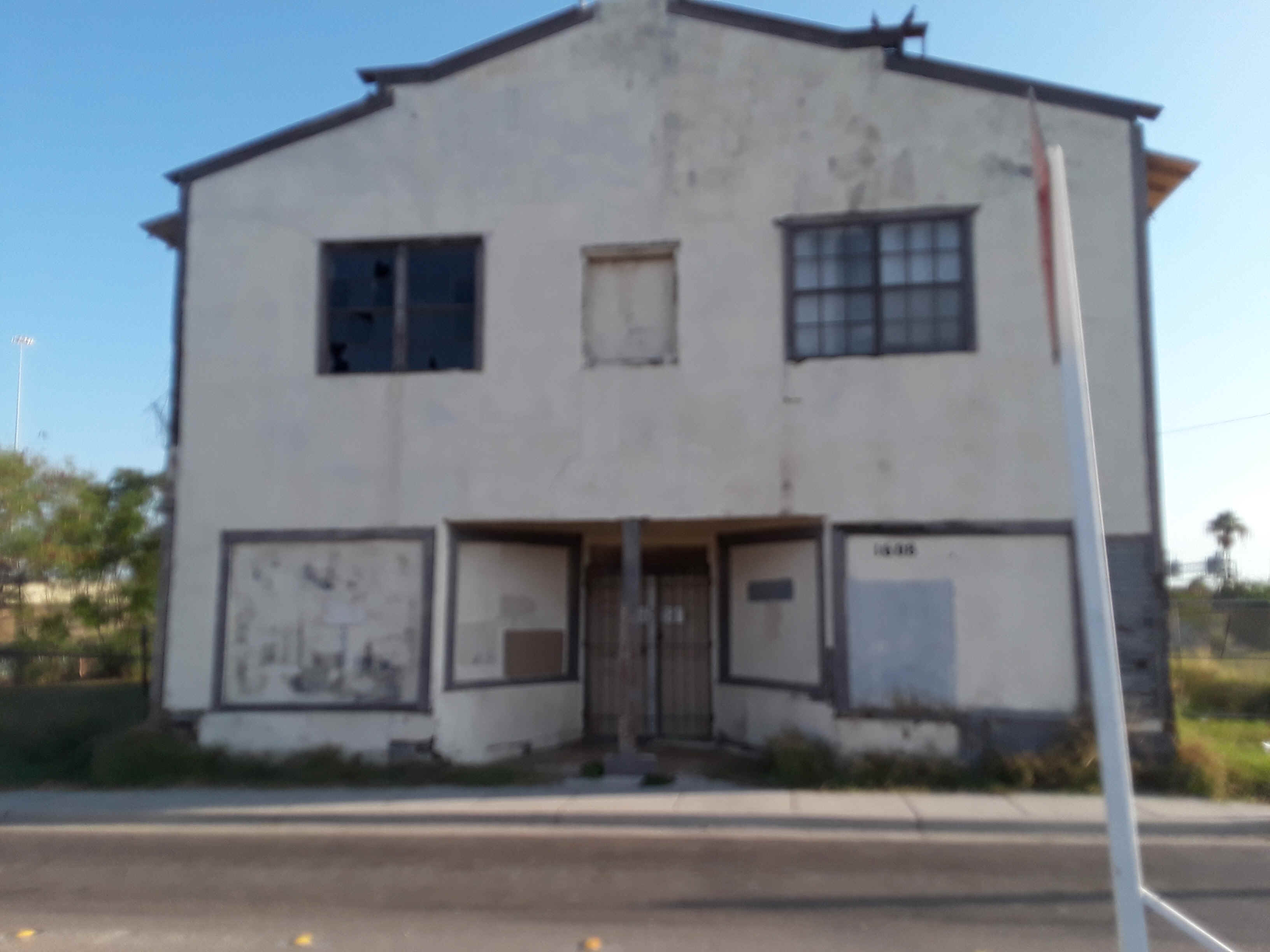 Photo #4. Here is front of house off google since my camera got scared tryint to take a photo of the old house. Not sure what year this photo from, but look closely at the upper door and you can see how it was filled in 1/2 way, the bottom half, at some point. And they got rid of the doorknob to nowhere outside too.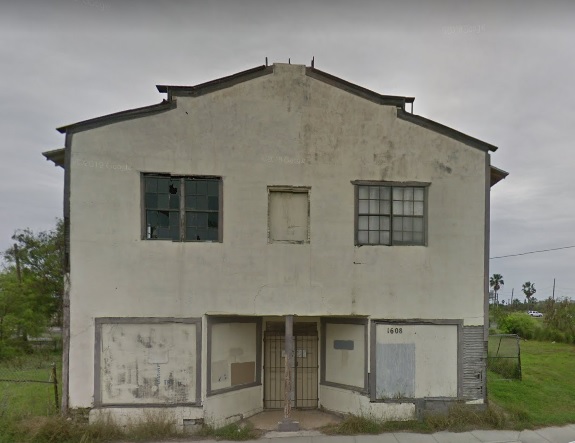 Photo #5. Curses fools! I would have gotten away with it if not for you meddling teens! Officer Mudd of CCPD there with Freddie. I miss my KISS mask