American Motors Dealers Mystery Trip:
The AMC Airlift
by eddie stakes

AMC had jumped into the promotions and events game a little late, but had learned fast &
quick how to out maneuver the competition. Fresh off the successful "Mission AMX"
promotions at various Playboy VIP Clubs throughout the US from February 15th thru March
22nd 1968, and presenting a "Playboy Pink" AMX to Playmate of the Year Angela Dorian...AMC
had bigger plans for the Dealer Announcement Meetings in the works.

Guy Hadsall Jr. Was American Motors man in charge of Automotive Displays & Events at this
time and handled all the logistics, planning, scheduling of moving vehicles, crew, trucks,
trailers, setup, and more on the Auto Show Circuit. Linn Barton's family was owners of one
of the highest volume AMC dealerships in the Washington Zone, & heavily involved with
NASCAR, that's him holding the flag on left & sitting on the hood of Allison's Matador.
There was 2347 AMC Dealerships in 1968, and the formidable task of getting all
those Dealers to the "big dealers announcement meeting" fell on Hadsall's plate.

Hadsall: "In 1967 we dropped our road show format and began using a closed circuit
telecast, the first US automaker to do this for a announcement show. The airplane charters
that had served us so well in past to ferry dealers to events had worked well, but this
time different approach. In 1968 announced another first for new car announcement shows,
and it involved charters again, but this time 21 American Airlines "Astro 707" big jets!
The new car announcement was billed as a Mystery Trip. How it was to work was AMC Zone
Managers invited dealers in their area to meet at an airport in the Zone headquarters'
city (or nearest large city) for a "one day mystery trip". The purpose of the trip of
course was to introduce the upcoming 1969 line of American Motors cars."

Barton: "I tried to explain to my wife that I had to get up to DC (from Staunton, VA) for
a AMC promotion. This was supposed to be a one day event, however, a long day. We were,
along with several other dealers, to meet at a predetermined place near the airport, and
go on a all expense paid trip. No one knew where and some of the dealers, especially the
older ones, griped about the secrecy surrounding the whole event. Plus, some of these
fellow were your competitors you may or may not wanted to be around to begin with, much
less on a trip of any kind!"

Hadsall: "When the trip was announced, we didn't even tell the Zone Managers where the
destination was; we just told them they would be returned same day, after dark. A number
of the Zone Managers complained that they should know where they are going. AMC Management
finally did reveal the destination, although the Zone Managers had to promise they would
not spoil the surprise by tipping off dealers, and as far as we know, they did indeed keep
their promises."

The Mystery Trip was the brainchild of the Tom Thomas Organization, and Guy Hadsall was
put in charge of the coordination between AMC & Tom Thomas. They had worked well together
before & this no exception. The logistics to pull this a event of this magnitude were
huge. The "concept" was cleared by AMC Management in the spring of 1968. One of the goals
was to bring this show in at under one million dollars. We had many meetings with American
Airlines in both Detriot & Los Angeles to iron out details. The decision to use Los
Angeles Airport (LAX) as the destination airport came about because it had several
advantages for a "fly in" event like the one we had in mind. LAX was a major hub of AA.
They had a large maintenance base there, and a area around the base where we could park
our 21 707 jets coming in from all over country; without interfering with normal
operations at airport. As the jets arrived they would taxi up to the area near the display
area, passengers get off, then jets taxi to the nearby parking area. We had the jets
arriving in 10 minute intervals. We could unload up to 3 jets at a time. It worked. The
Airlines Operations Department had contact with each airplane from time they departed
their original city until they landed at LAX. They could speed up, or slow down jets to
keep flights coming in on 10 minute windows.

Two areas that American Airlines did not operate from were Portland, OR & Denver, CO. So a
charter with TWA was originate in Portland, fly to Denver, pick up dealers then head to
LAX. Something also had to be done with the Los Angeles Dealers. So they were put on a
plane to San Francisco to pick up SF dealers, then fly out over ocean and watch
promotional films. After awhile they headed back to LAX for the show, and after event the
LA dealers went home by car while SF dealers were returned home by Pacific Southwest Air.

Barton: "the last thing I wanted to do was fly thousands of miles cross country in one day
to a event, as we were used to the traveling events AMC had put on in the past. And while
not a inconvenience to drive several hundred miles or fly to New York or Philly, this was
a flight from Washington DC to Los Angeles...and BACK in a 24 hour period."

Hadsall: "The meeting (at LAX) itself was casual and part of it was held outdoors. We had
installed a above ground swimming pool and portable dressing rooms, and loaned swim trunks
to those who wanted to take a dip. Some of our dealers had to sober up as the adult
beverages had flowed freely during the flights of which some flights were long. During
planning, a question came up on how to fill up the pool & take chill out of water. Airport
Fire Department solved the problem by using a neareby hydrant & hose, and a maintenance
man came up with the idea of using steam hoses to heat the pool. We also put three putting
greens in with golf balls & putters. The dealers had been fed en route to LAX, but we also
provided refreshments and snacks at the event at the hangar."

Hadsall: "When the dealers landed they were met by a mariachi band and taken by bus to the
mammoth American Airlines hangar, that had been transformed...for this day...to resemble a
movie set. Swimming pool, palm trees, and many beautiful girls around the pool area
wearing, what else, skimpy bikinis of red, white and blue. AMC executives including Roy D
Chapin, William Luneberg and William Pickett gave brief talks knowing many of the dealers
wanted to enjoy themselves.

Norton Mockbridge wrote about the American Motors Airlift later in the American Airlines
Jan/Feb 1969 issue of the in flight magazine "the American Way":
"During the flight, AM Dealers viewed a special 45 minute film. Shown on Astra Color, the
film followed American Motors 1969 models around in such settings as the Arizona desert,
New Orleans, Hialeah, to name a few; Roy D Chapin AM's Board Chairman, William V Luneberg,
President and W. S. Pickett Vice President Auto Sales, happily declared this was the first
automotive sales meeting ever held in the sky..."we wanted a very dramatic meeting"
claimed Chapin. I agreed that he had picked a wing dinger, but I asked whether hiring the
21 Astrojets for the one day session wasn't a mite expensive. I had heard the tab was
close to $325,000. "No" he said "Actually its less costly in money and time than our old
method of holding six or seven Dealer Conventions in different zones around the country."

Barton: "Besides all the fanfare at the airstrip, AMC had assembled a number of well know
race cars on the tarmac. Many of us had got to meet Craig & Lee Breedlove from the Mission
AMX appearances at the Playboy clubs earlier, but here they were again, along with Hayden
Proffitt, Ron Root, and a number of the cars. When Hayden fired up the 68 Rebel Funny Car,
people covered their ears, that was 1200 horsepower coming from that thing. It was
sponsored by Grant Engineering and a number of their execs were also invited. The Ron Root
Javelin had made a name for itself in Southern California on the drag circuit but while
many of us had heard of it's achievements, most of us east of Nevada to east coast had
never seen it. It was sponsored by the Southern California Dealers Association, while I
had though it was sponsored by Ben Carco AMC.
There was over 20 American Motors race cars there including several from Dick Allen's
dealership. The Doug's Headers rear engine dragster "Javelin 1" along with two other
Southern California drag Javelins, the Gary Crane "Travellin Javelin" and
Gary Reid's "Nutcracker" also were trailered to this event."

Barton: "We made it back to the east coast about 10:00pm EST, all of us were extremely
tired and some stayed at hotels in DC that night exhausted from the cross country, twice,
trip in one day, and would drive home next morning. It was a event that showcased American
Motors new found success in not only a variety of racing programs, but also let dealers
know that we, as dealers, were onto something successful by selling American Motors
products. There was a feeling that we 'were family' no matter how much volume you may have
done, and the exposure from AMC's racing successes in Trans Am, NASCAR, SCCA and NHRA was
going to exploit this and translate into more dealership traffic, especially for the new
AMX and hot selling Javelin, which would then trickle over into other models like Rebel,
Rogue, Ambassador and others."

From my personal collection of American Motors photos comes a few extremely rare
photos I would like to share with everyone of the AMC Dealership Mystery Trip.

Photo 1: Doug Thorley Rear Engined Javelin 1;
The man on the left is unidentified, while legendary AMC race driver Ike Knupp is
shown on right standing in front of the Doug's Headers Javelin 1. Ike was in charge of
Electrical after being brought over from chrysler and had been a successful racer with the
BP 60 AMX. Doug Thorley's Javelin was originally was a 449 inch AMC 401 wedge with a B&M
torque converter tuned by Gary Slusser. The chassis was a 122 incher, built by Woody
Gilmore. Thorley officially turned a 8.23 @ 186.60 MPH, although Super Stock magazine
mentioned the car had turned 7's! It was destroyed by Norm Weekly in Irwindale, CA in 1969
after he had just turned a 8.00 @ 205 MPH. Note the "Official NHRA" towing car to the
right in the photo wearing Cragars, it is a while 68 Ambassador station wagon 'official
vehicle'.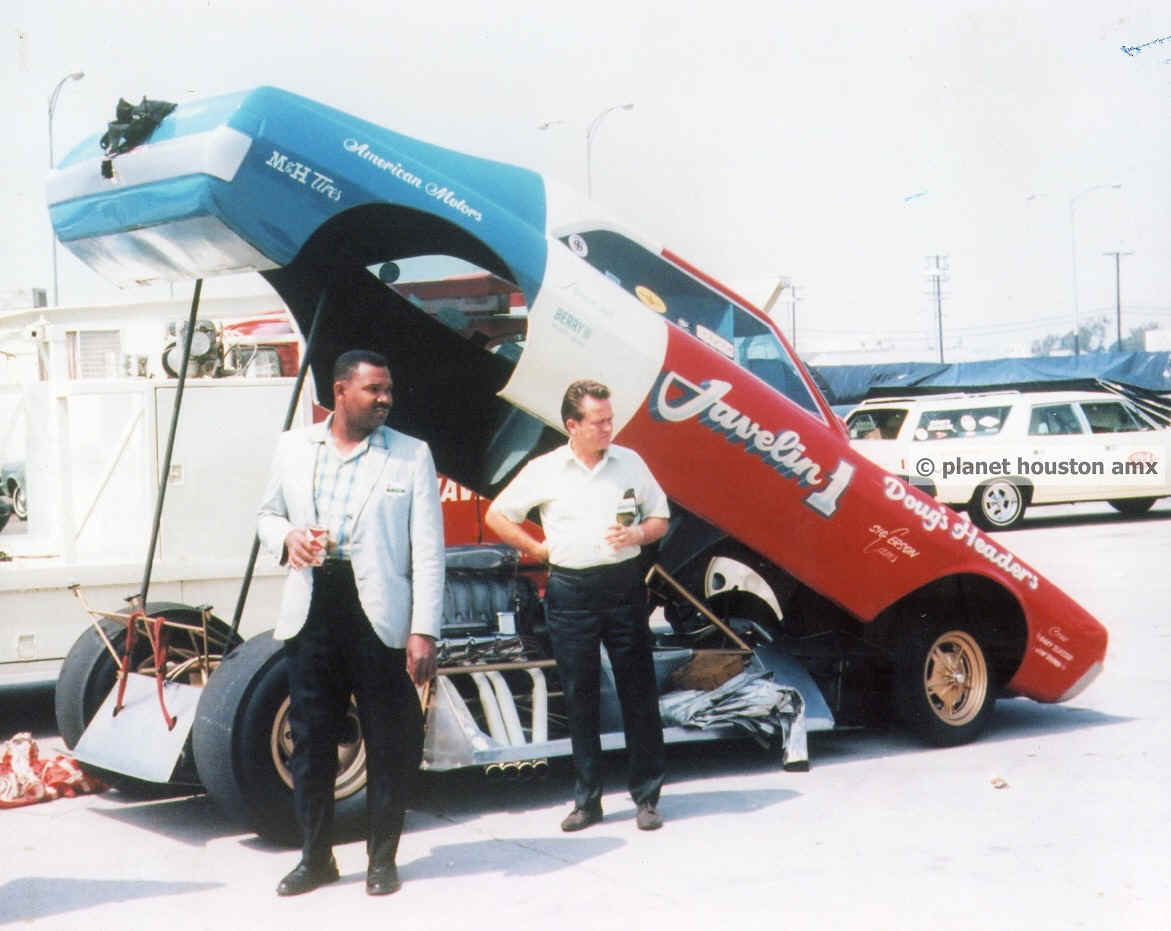 Photo 2. Grant Rebel SST Funny Car driven by Hayden Proffitt. This was the 1968 Grant
Rebel, the 67 had been retired. Dealers oogle over the powerful engine of this funny car,
as it had been breaking records with legendary driver Proffitt behind the wheel and was a
huge crowd pleaser at racing events with it's wheel standing capabilities. Jack Campbell &
Skip Floyd are mentioned on the fender, while sponsors including Meguiar, Good Year,
Champion and of course Grant featured. Note the sheer size of the hangar in background and
large American Motors sign behind the Rebel.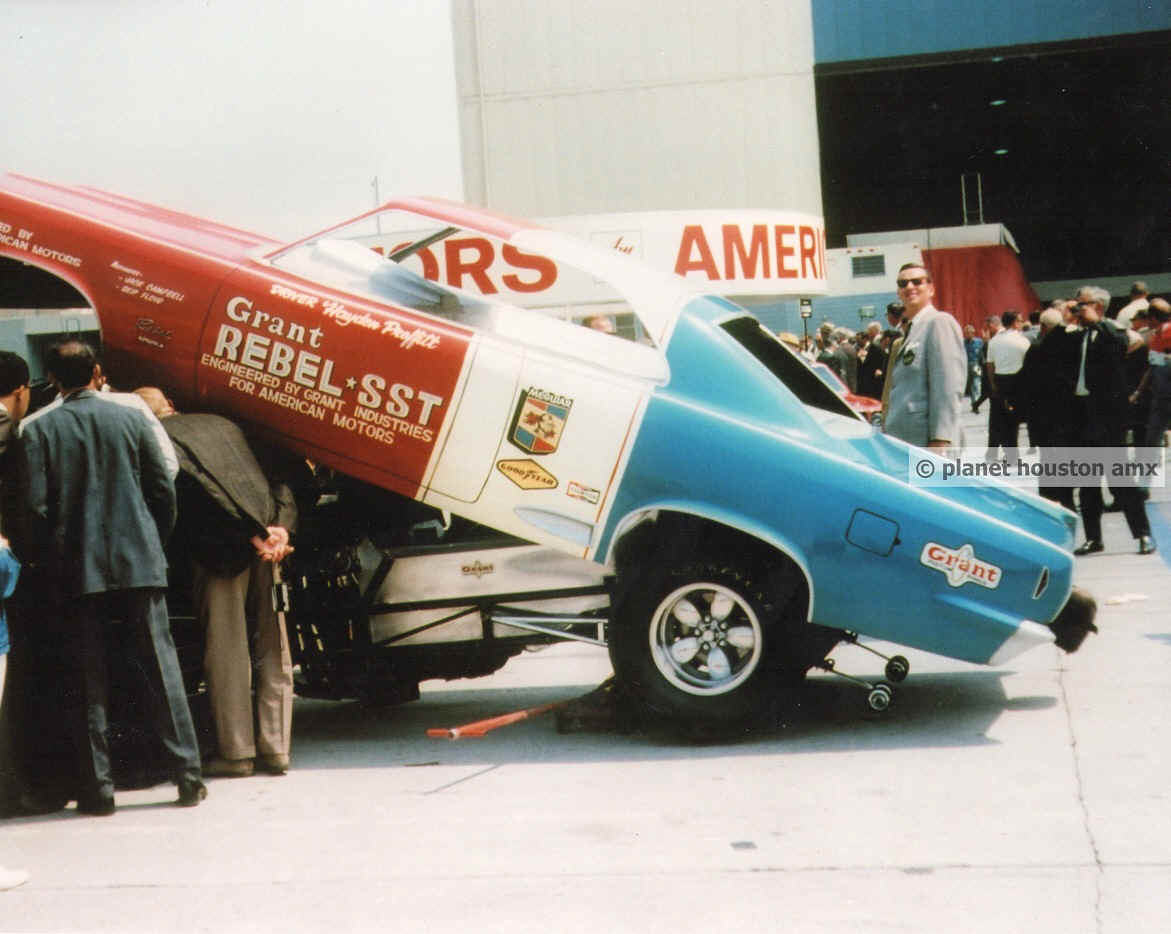 Photo 3. Lee Breedlove speaks to the crowd in front of one of the record setting Breedlove
AMXs. This car had been making countless appearances across the US including inside
airports with displays, capitalizing on American Motors shattering 106 national and
international records. You can see the complete list of United States Auto Club (USAC)
records Craig & Lee broke on my site here:
Craig & Lee Breedlove's AMX Records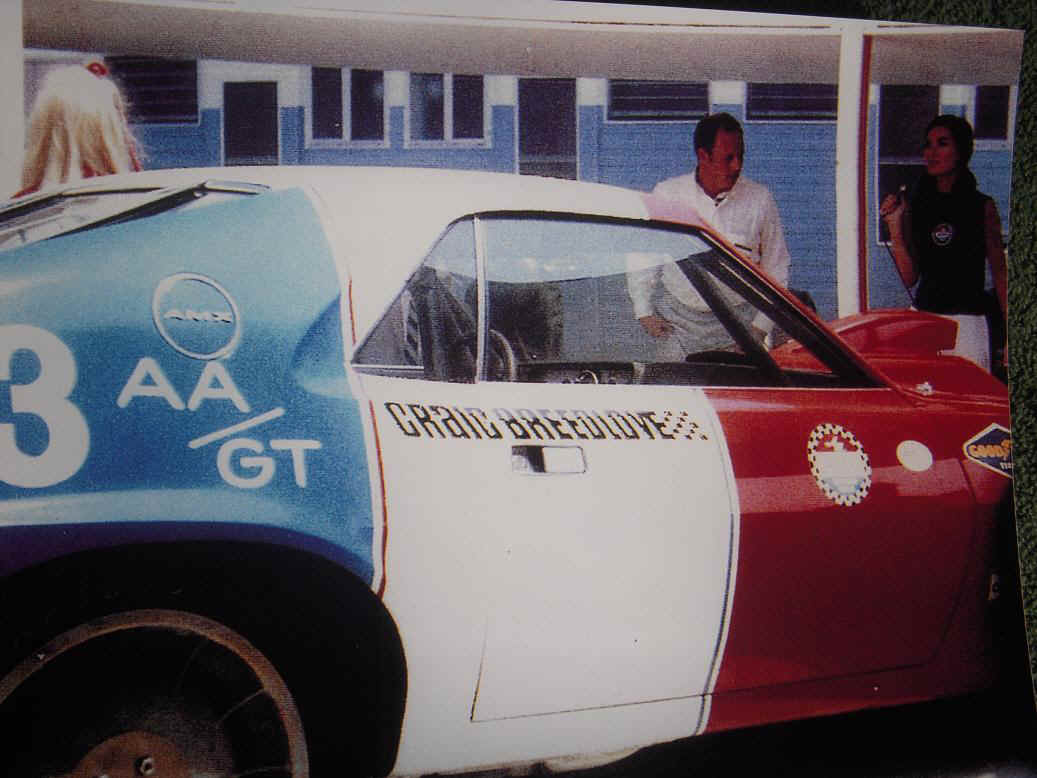 Photo 4. Ron Root's Super Stock Southern California Dealers Association Javelin
lighting up the tarmac. The So Cal Javelin had experimental fiberglass on it, the Droke
Brothers created a XP Package for the Javelin including functional twin MOD scoops
(similiar to W30 Olds) a flattened rear spoiler and 1/4 extensions, along with Grant
steering wheel, chrome Cragar SS rims and a bright, chrome large tachometer. The XP
Package was offered for sale thru AM Dealers, I have only seen two actual XP Javelins my
whole life, ok, three counting the Ron Root Javelin. Note in background on tarmac a red,
white and blue drag Rambler (might be The Menacer) and a NHRA AMX to the right and the
number of dealers wearing red, white and blue windbreakers. There is one gentleman
directly behind the tip of the Ron Root Javelin with a movie camera.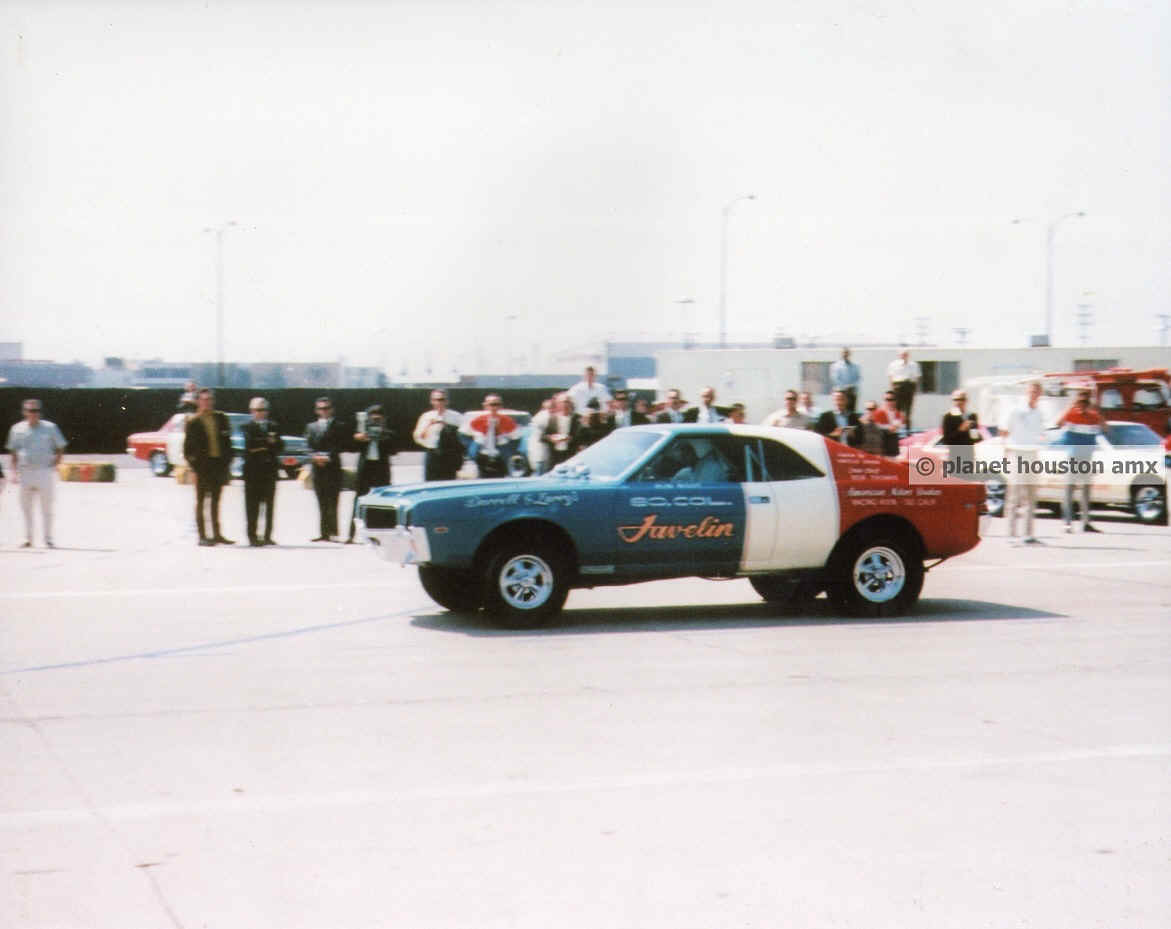 Photo 5. The 1968 Grant Rebel SST Funny Car loosens up the cement at LAX. At the sound of 1200 horsepower some dealers and spectators in background can be seen holding ears, chances are people in jets several terminals and runways over were wondering what all the noise was. In the background is the Southern California Dealers Association Super Stock Javelin driven by Ron Root, while next to is is Craig Breedloves #1 record shattering AMX. Several dealers can be seen in this photo with movie cameras.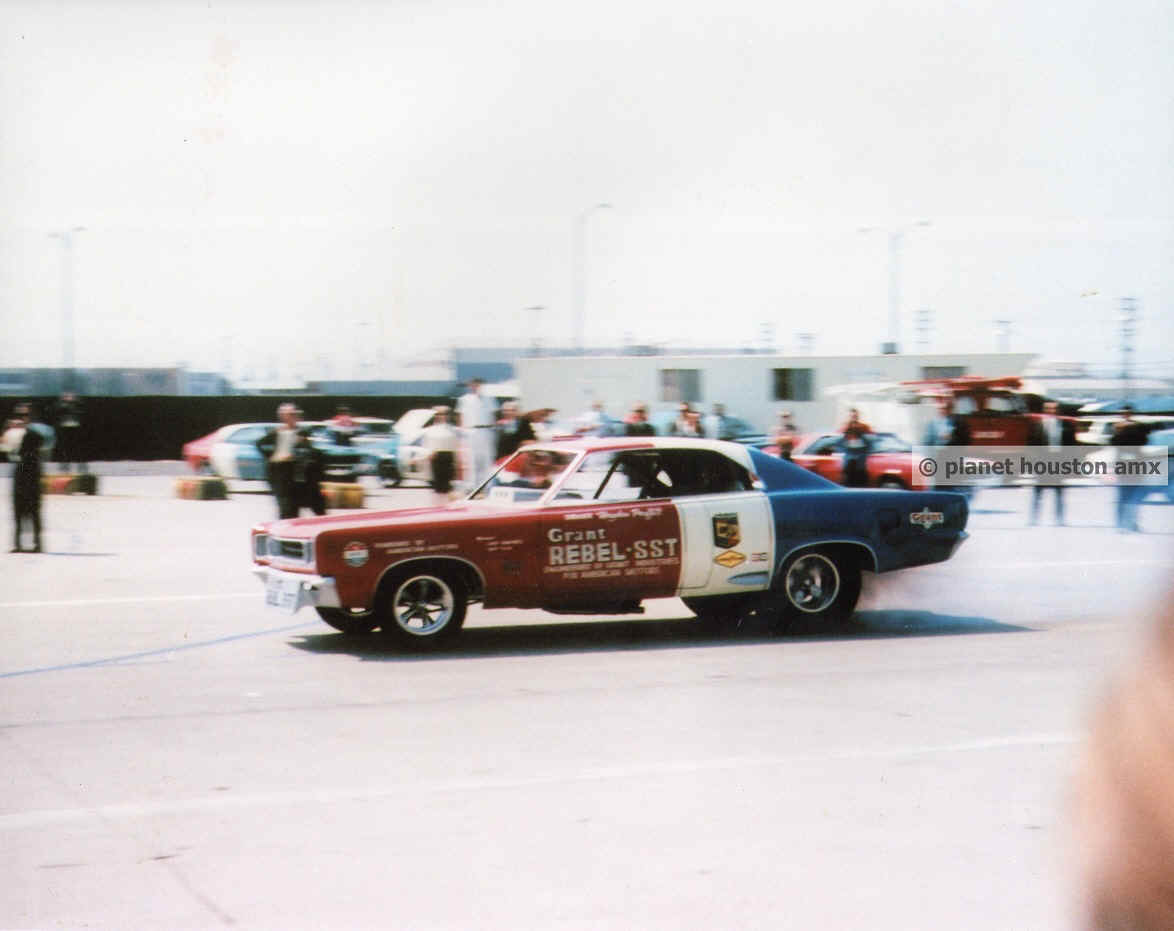 More AMC Drag Racing Photos on my site Click Here
AMC Press Photos For Sale Click Here
Recommended Reading: Mister Javelin by Guy Hadsall Jr