AMC Parts Wanted For My Cars!
This is a new file of items that I am looking for for my own ever changing fleet of cars. Hopefully some of you can hook me up, am open to outright buy, or trade + or - $ or parts, literature. Or....if you can point me in right direction for the items, feel free to drop me a email at eddiestakes@planethoustonamx.com also. Thanks should you be able to help, have included photos here of which photo is worth 1000 words sometimes.
1971 AMC SC/360 Hornet (the lost Ed Hooper car)
1. Passenger side tail light lens
2. both pillar post trim plastics (these might interchange with Gremlin 70-73)
3. passenger side grille headlight door
4. passenger side metal door trim (exterior piece)
5. Complete or partial windshield trims (interchanges with Gremlin & Hornets)
Highest on this list is the passenger side grille headlight door/bezel and the passenger side rear tail light.

1972 Ambassador SST station wagon:
BOTH fender chrome pieces, driver side and passenger side, this is passenger side shown.
found below trims
Need PASSENGER SIDE 1/4 rear window trim "V" piece in back, this is driver side shown, but I need PASSENGER SIDE......this will fit off any 67-70 Rebel wagon, 67-74 Ambassador wagon or any 71-78 Matador wagon.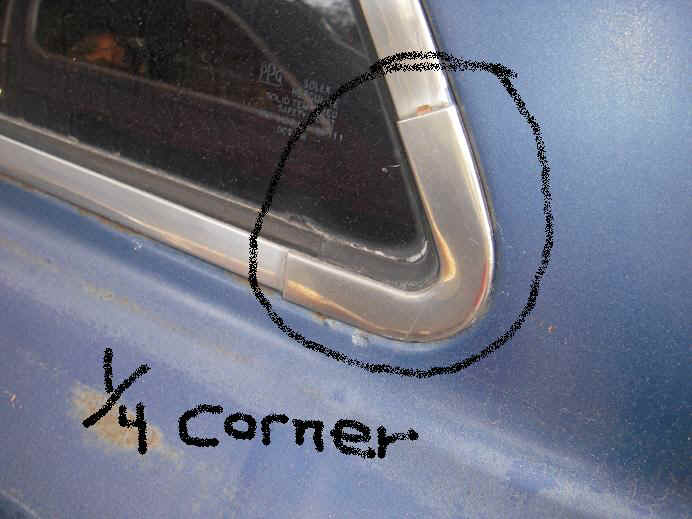 This is the AMC Parts Book photo of above: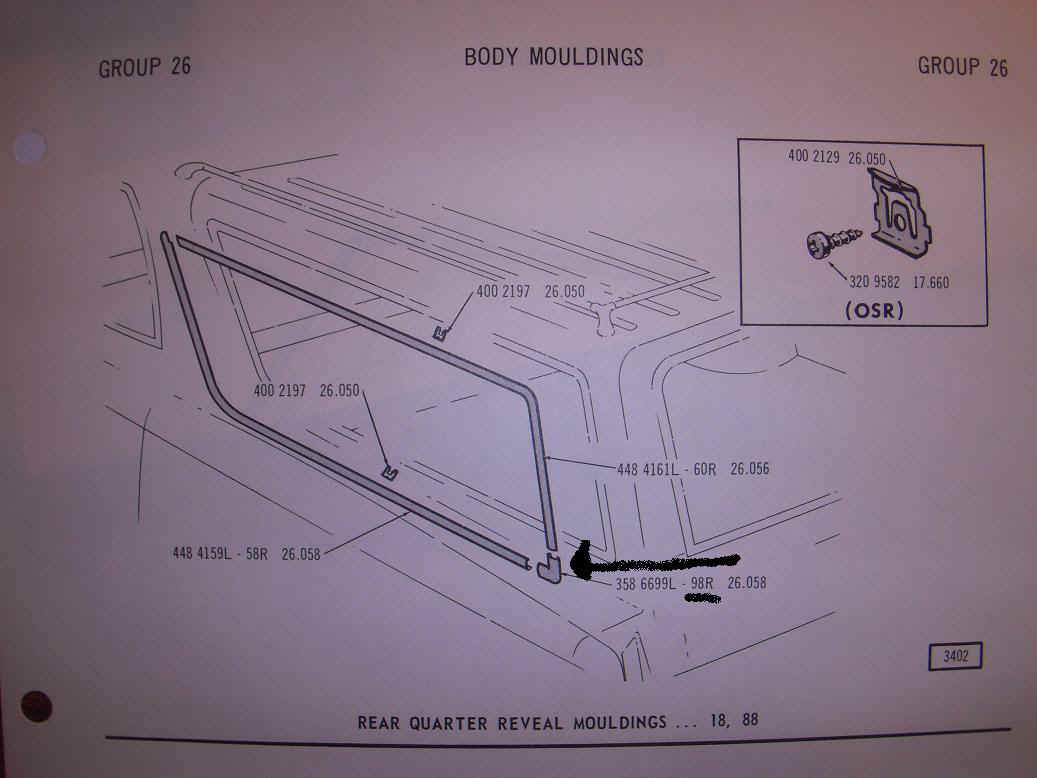 On any AMC station wagon 67-74 Ambassador, 67-70 Rebel & 71-78 Matador there is a headliner bar that separates the two piece headliner, which runs horizontally to and directly above....the back seat. I would like another.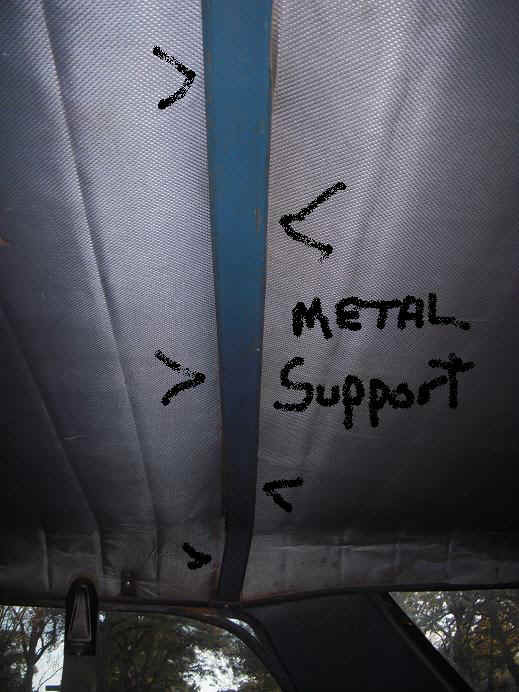 1968 Rebel Convertible Machine
Top frame from any 1967 Ambassador or Rebel convertible, or 1968 Rebel convertible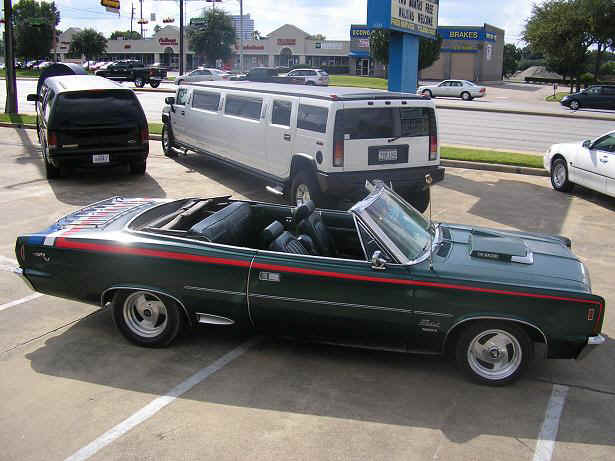 Chrome pieces around top perimeter if no pits, would prefer NOS: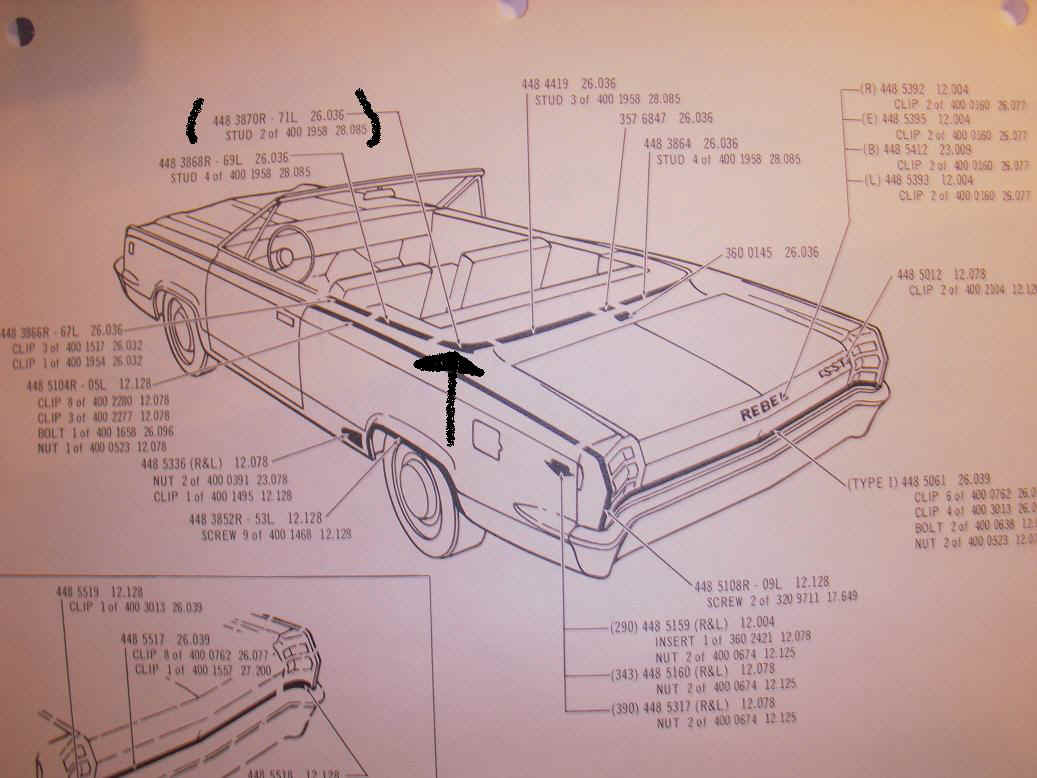 1974 Hornet Sportabout Station Wagon
found below trims
AMC Windshield "verticle" trims from ANY....1971-77 Hornet; 70-78 Gremlin, 80-88 Eagle all same, these are the ones that run up and down.