PARTING OUT: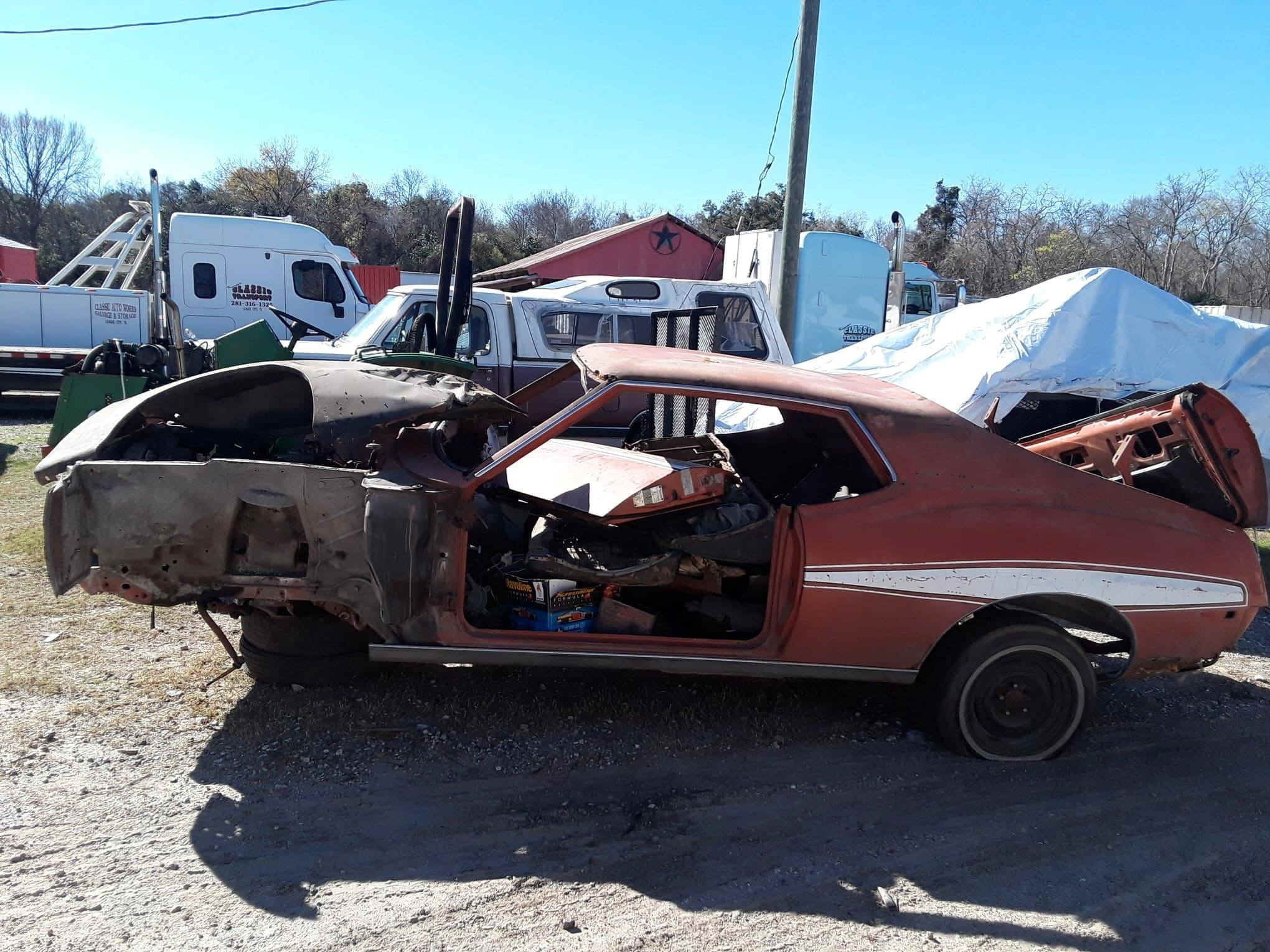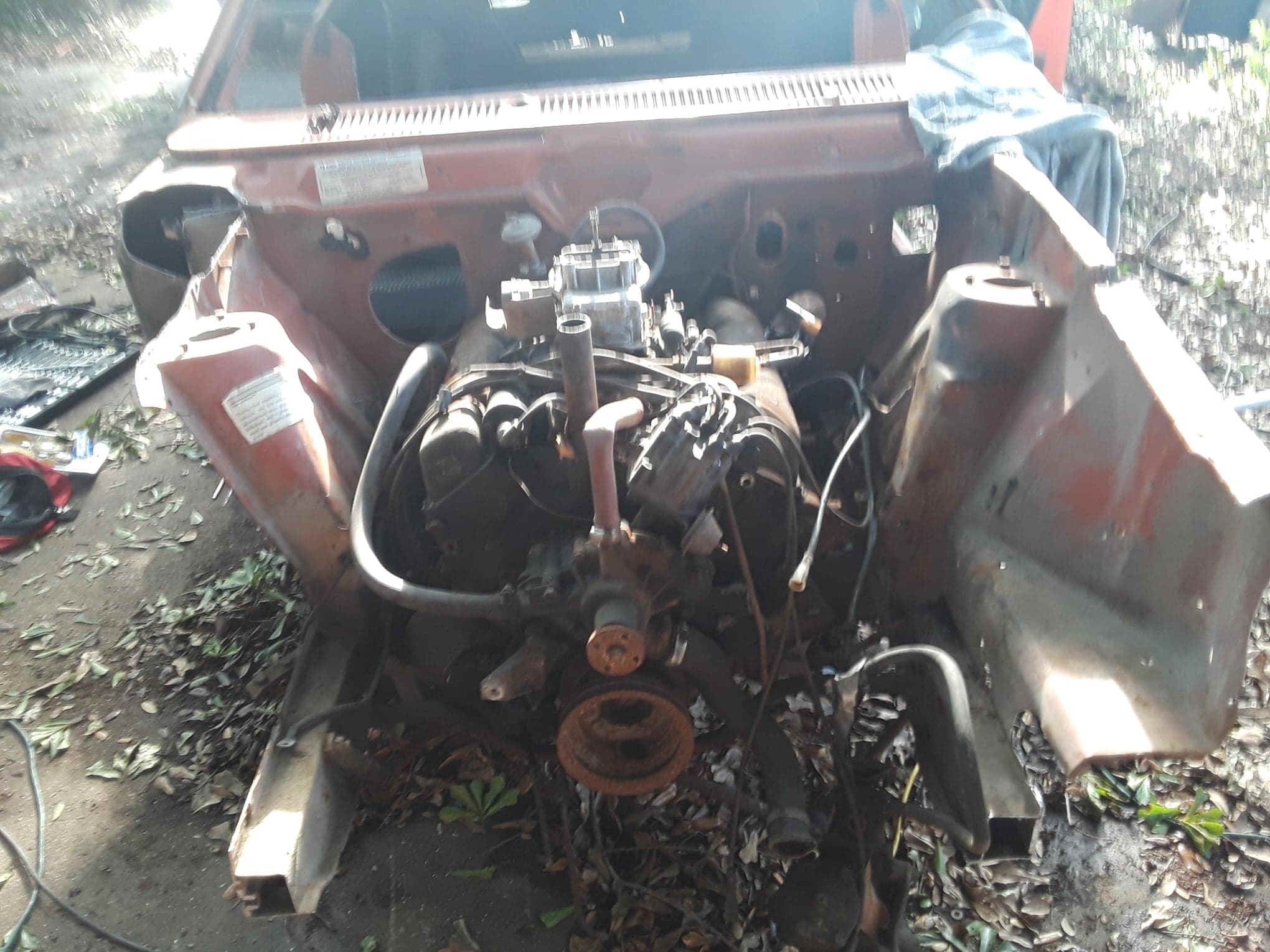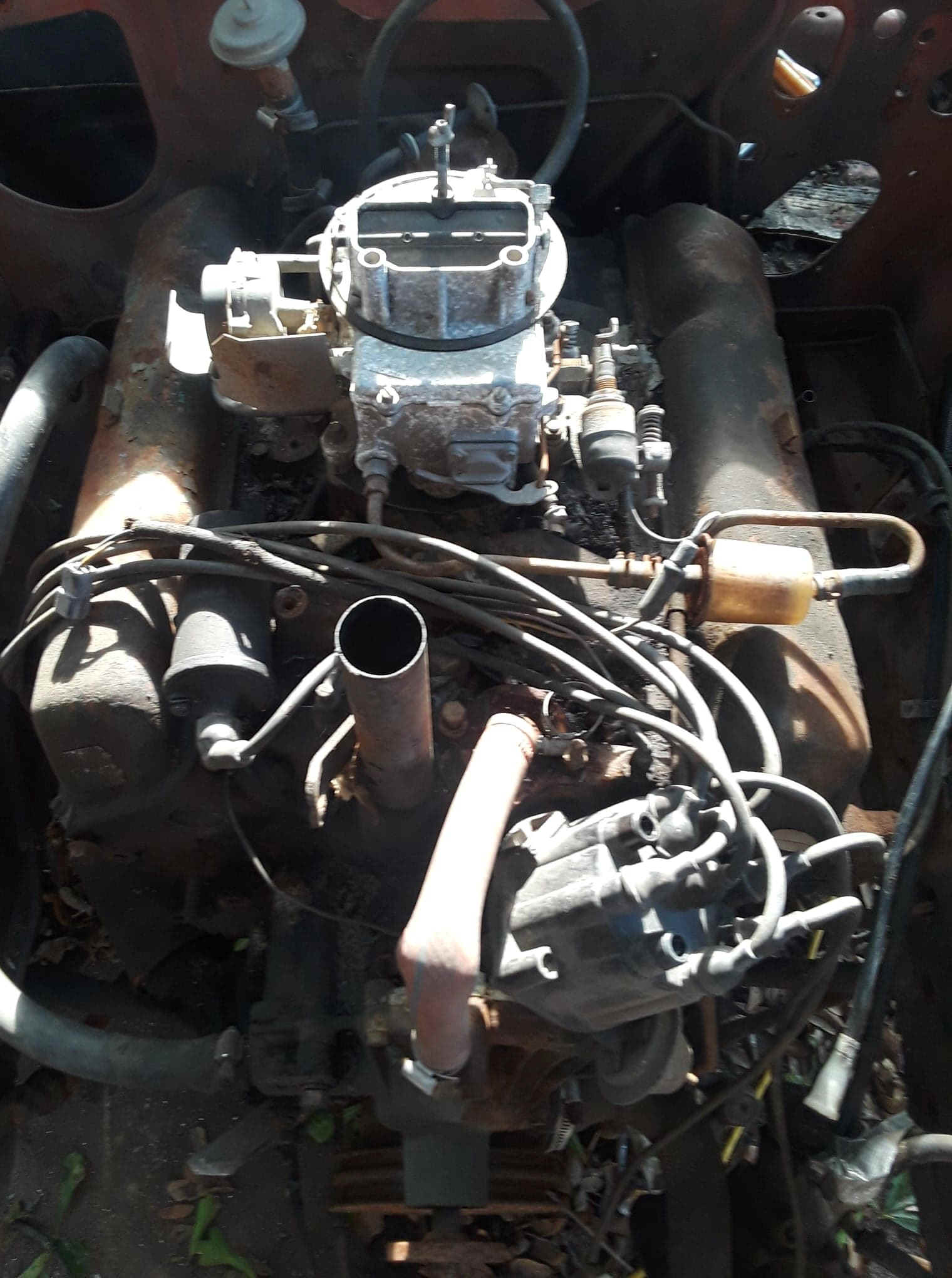 I am parting out 74 Javelin summer 2019
eddie@planethoustonamx.com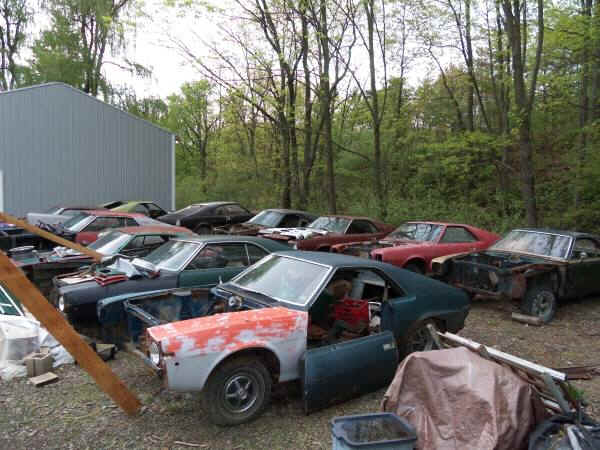 73 AMX Pierre Cardin & 74 Alaskan AMX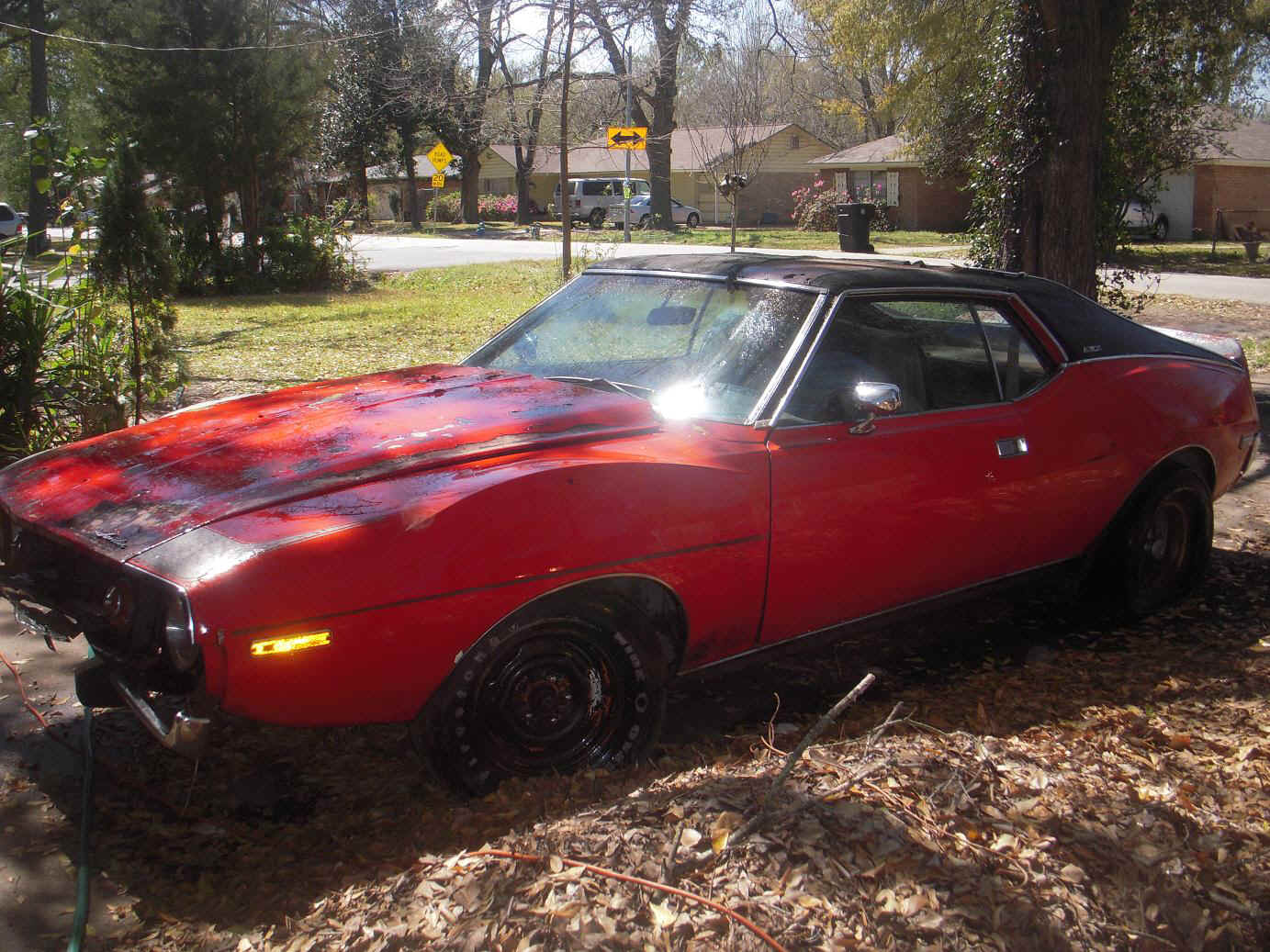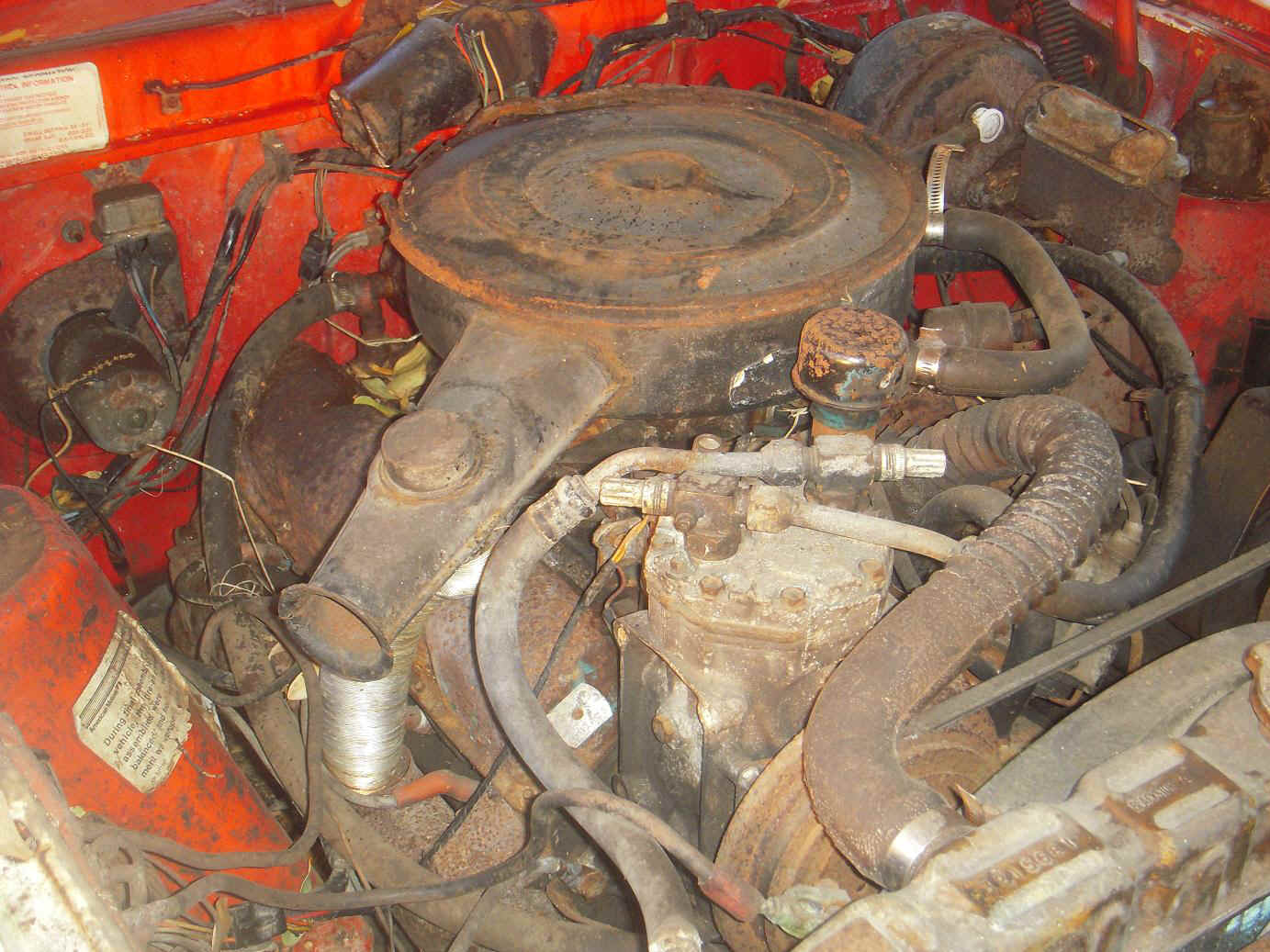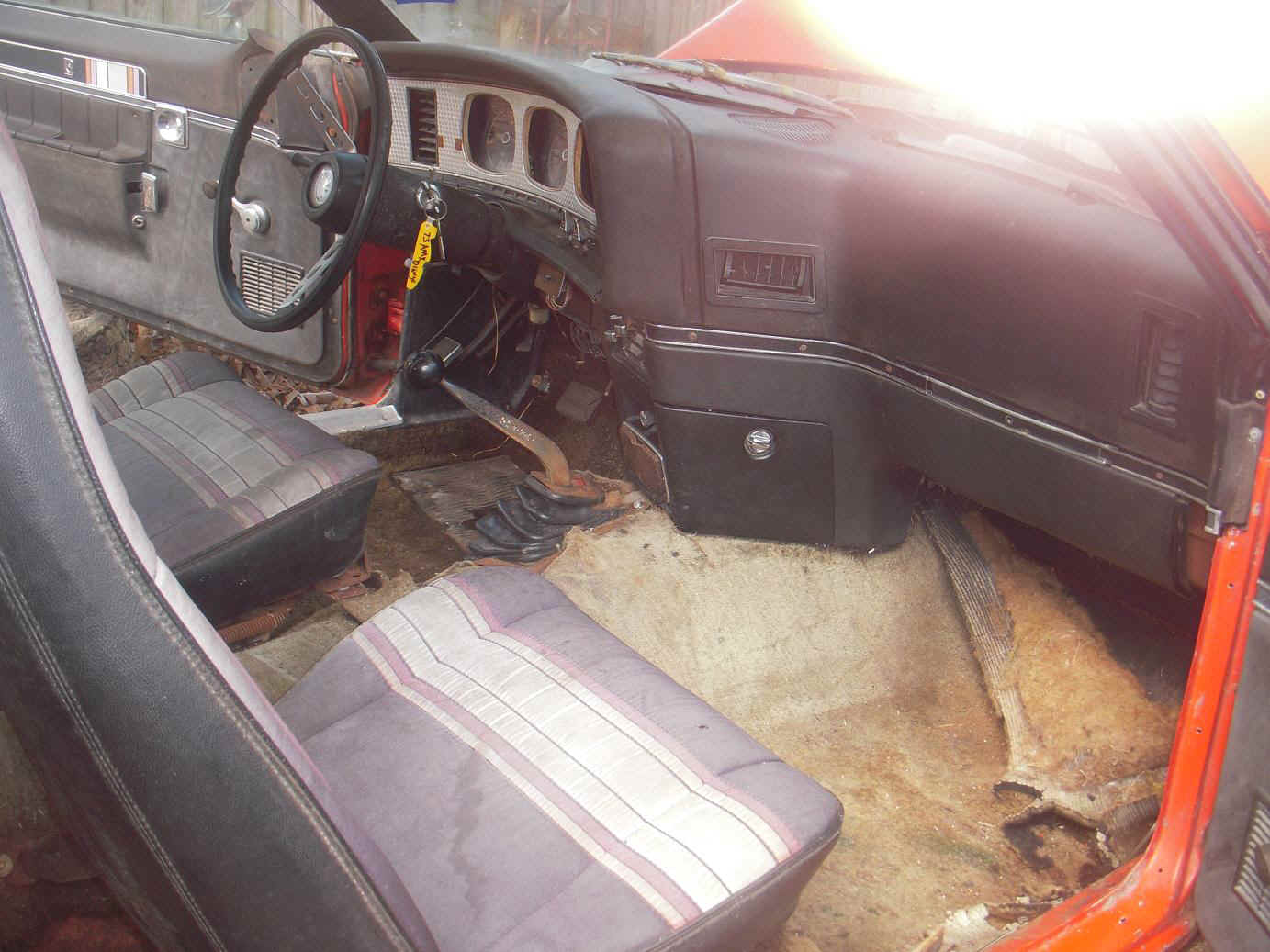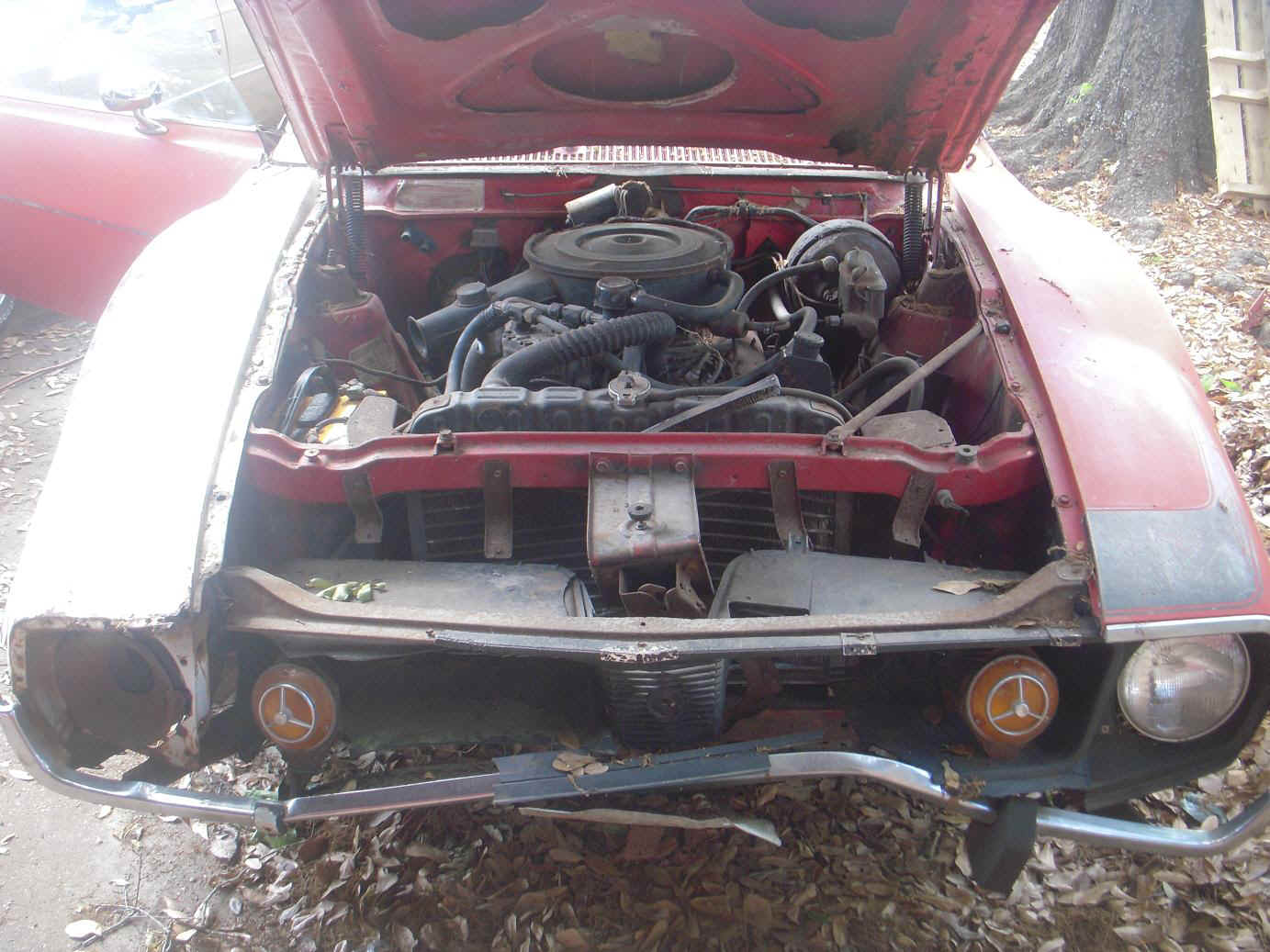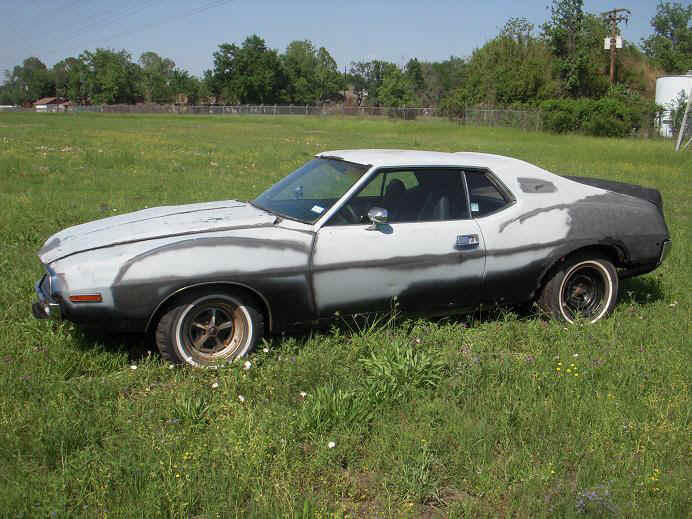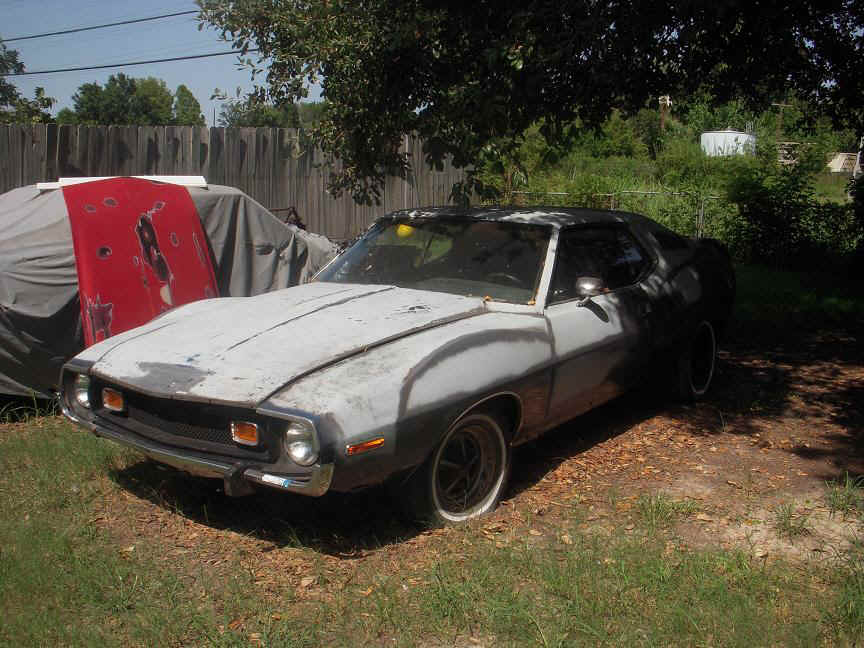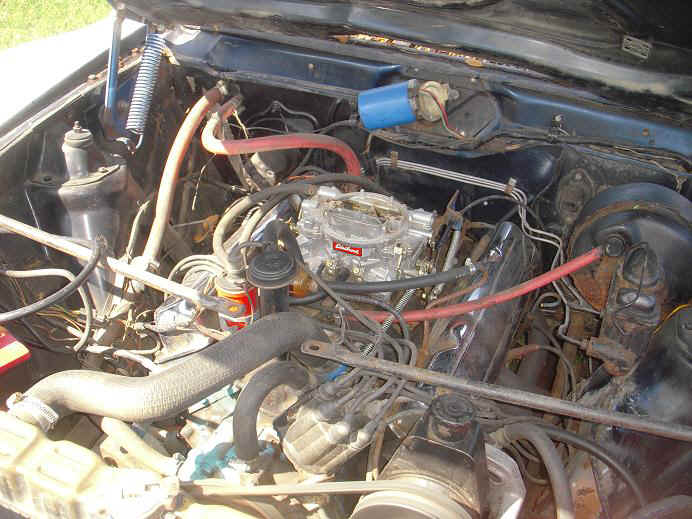 above both hauled off
This 56,000 mile 68 Ambassador SST has been hauled to scrap, including the 290V8.
of which a lot of these rare items dumped onto ebay
CLICK HERE

On AMX, Some items are pick up only like engine, trans, or if you have a FedEx or UPS Freight account, I will gladly load it onto palate (you buy the straps) and you provide me your shipper number and when I have it crated, will call them to come pick it up. The parts would have to be prepaid before I call also. Any questions, call me at 713-464-8825 days or email me at eddie@planethoustonamx.com NO! The Rebel Machine rims on the Maxi Blue AMX are not for sale. Other items I will gladly ship in US or Canada, overseas or other places no problem unless your country has import limits like Mexico, Australia (42 inches length).
Maxi Blue HAULED OFF FINALLY!
The above 1974 AMXs I parted out & hauled to scrap for $200.
MY OVERFLOW AMC GO TO GUYS
The below "fellow AMCers" are parting out a large amount of cars, and are my "overflow" guys I send people to if I either do not have a certain item, or do not wish to sell it, as am a collector you know and use tons of shit on my own ever changing cars, almost 400 AMC owned since 1976.
Tell them I sent you if calling!

Mike Lakin amcowner@cccomm.net last I checked Mike is/was/probably still is parting out 71, 72 Javelins, 68 & 72 Ambassador, 2 69 Rebels, and usually has some Hornets, Eagles and Gremlins parting out in mostly rust free Nevada.
==========================================
JJ is located in PA and have a fairly large amount of AMXs, Javelins. This is one of his ads in my FREE AMC CLASSIFIEDS
68-74 AMX & Javelin parts for sale.... Parting out (3) Javelin & (6) AMX's , Also have alot of parts inside. ( motors, tranys, mounts, hoods, fenders, bumpers, trunk lids, quarter panels, grills, doors, radiator supports, tail panels, inner fender sections, cowl sections, roof sections, trunk lid hinge body sections, floor sections, trunk sections, emblems, windshields, rear glass, side glass, door glass, stainless, hardware, headlights, tail lights, side markers, many interior parts, panels, trim, steering wheels, dash parts, gages, wiring harness, wheels and alot more parts not listed. Located in the center of Pa., Pictures of parts are available. email me your numbered list of your needs and your wants. Will ship what I can ...( Bring your truck, bring your trailer, bring your cash ) ... Pick-up is free!
Call or email JJ amxjavelin@yahoo.com
phone 570-765-1366 JJ is located in Pennsylvania
*UPDATE AUGUST 2018, JJ IS GOING THRU A DIVORCE SO CAN'T SELL ANYTHING AS ALL AMC ITEMS TIED UP IN COURT.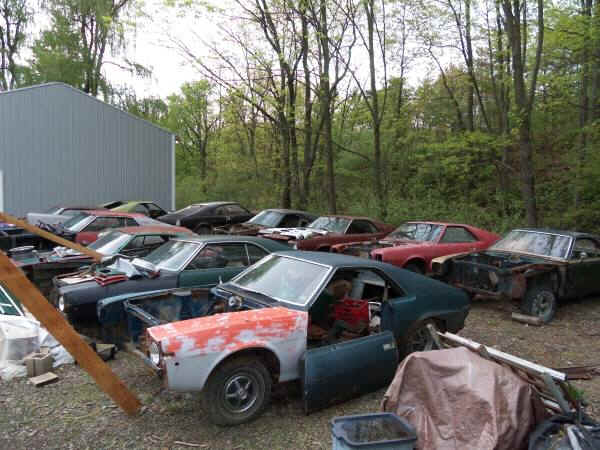 ==========================================
Mike Gonzalez michaelssigns@yahoo.com parting out 68-74 javelins & amx's e-mail for your needs to michaelssigns@yahoo.com Mike's PHONE 817-517-3858
Mike is located here in Texas, a old school guy heavily into 68-74 AMXs & Javelins up near Fort Worth.
==========================================
Brad Patterson amcguyfl@hushmail.com
phone 386-228-7061 Brad has a array of Florida parts cars, AMXs, Javelins, Hornets, Gremlin series 3 1970 Javelins, 1970 AMX, 1976 Gremlin, 1977 Hornet AMX, 1972 Javelin, 1974 Javelin, two Eagles, various Spirit & Concord parts along with Wagoneer/Cherokee/J10 parts from early '70s on up.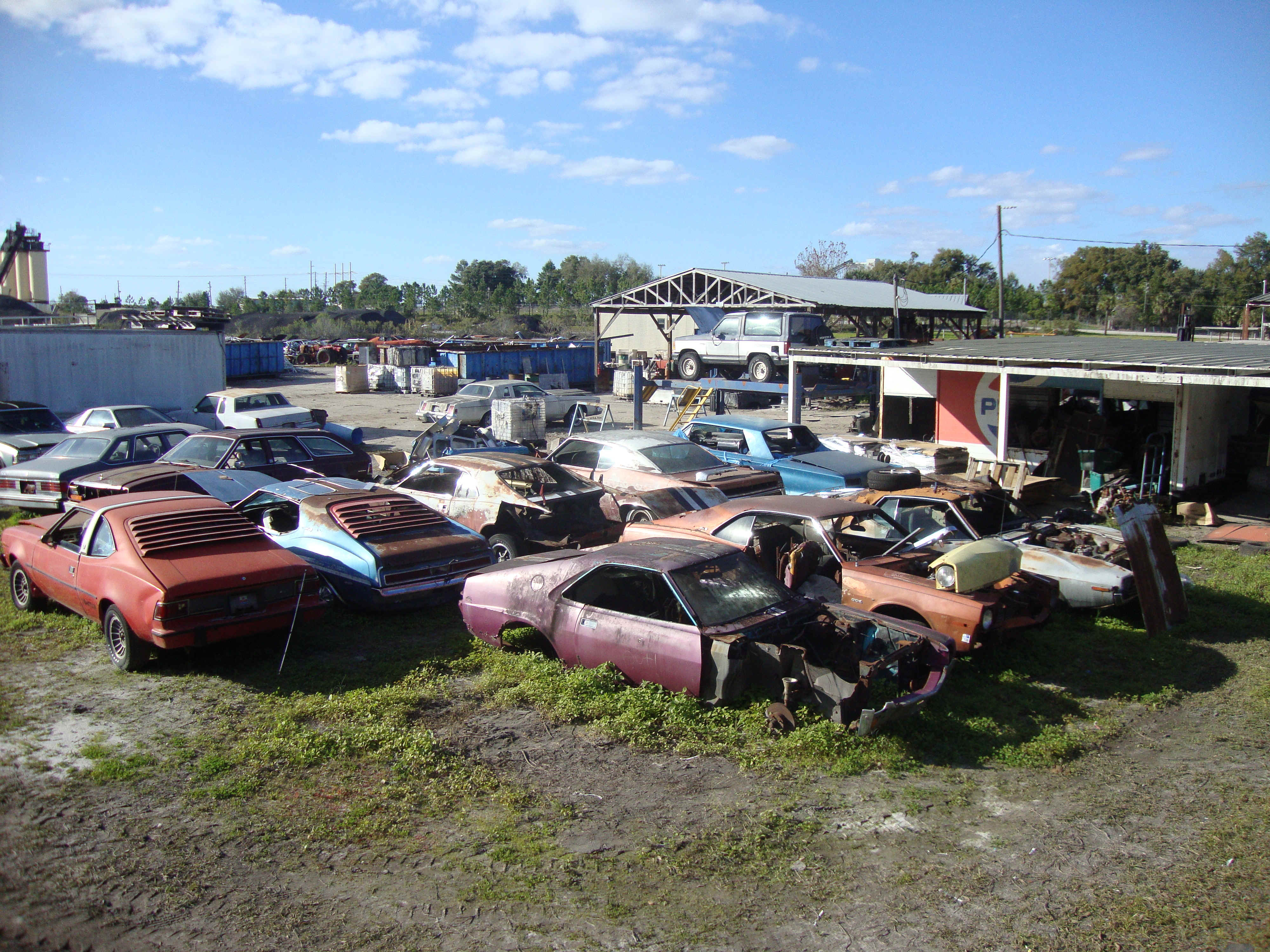 ==========================================
Todd David Birch toddbirch1972@gmail.com phone 513-400-9605 Todd is in south west Ohio & is parting out following cars, he also transports vehicles. 76 Hornet Sportabout D/L V8 (Brown/Tan); 74 Hornet Sportabout (Copper); 64 American 440H Coupe (White); 64 American 440H coupe (Bronze) twin stick car.; 73 Hornet Hatchback (Blue); 76 Hornet Sportabout (Blue); 65 American 440 Convertible (White); 81 Eagle Wagon Manual trans (Aqua); 74 Hornet Sportabout V8 (Purple); 68 Javelin SST V8 (Green) X 2; 78 Concord/AMX V8 Hatchback (Black); 81 Eagle Kamback (Blue); 74 Hornet Sportabout V8 (Green Woody); 73 Hornet Hatchback (Blue); 69 Ambassador SDN SST(Green); 77 Hornet/AMX Hatchback V8 (White); 65 Rambler American 330 SDN (Black); 62 Rambler Classic Coupe; 65 Rambler Classic 770 Coupe (Yellow); 65 Rambler Classic 770 Convertible (Brown); 71 Javelin AMX Roller Shell (Gold); 84 Eagle wagon roller shell (Tan); Various Loose parts around the shop. Call or Facebook PM me.; 513-400-9605 toddbirch1972@gmail.com I transport AMC cars and other makes and models. Ship parts cheaply too if on a route by you.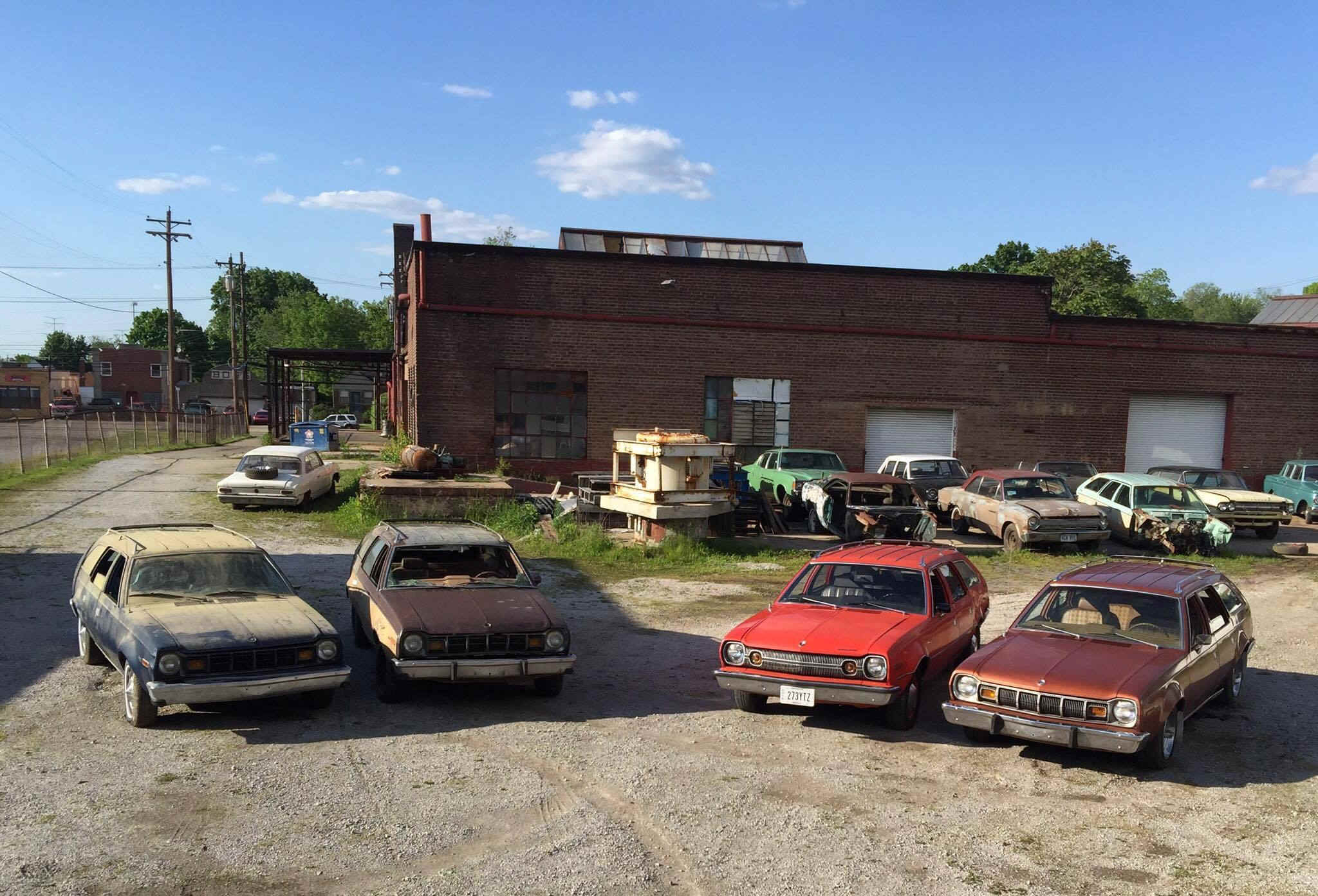 ==============================================================

401 short block, forged steel crank, rods, $750 from 73 AMX has 7 rods & pistons SOLD & SHIPPED TO Wisconsin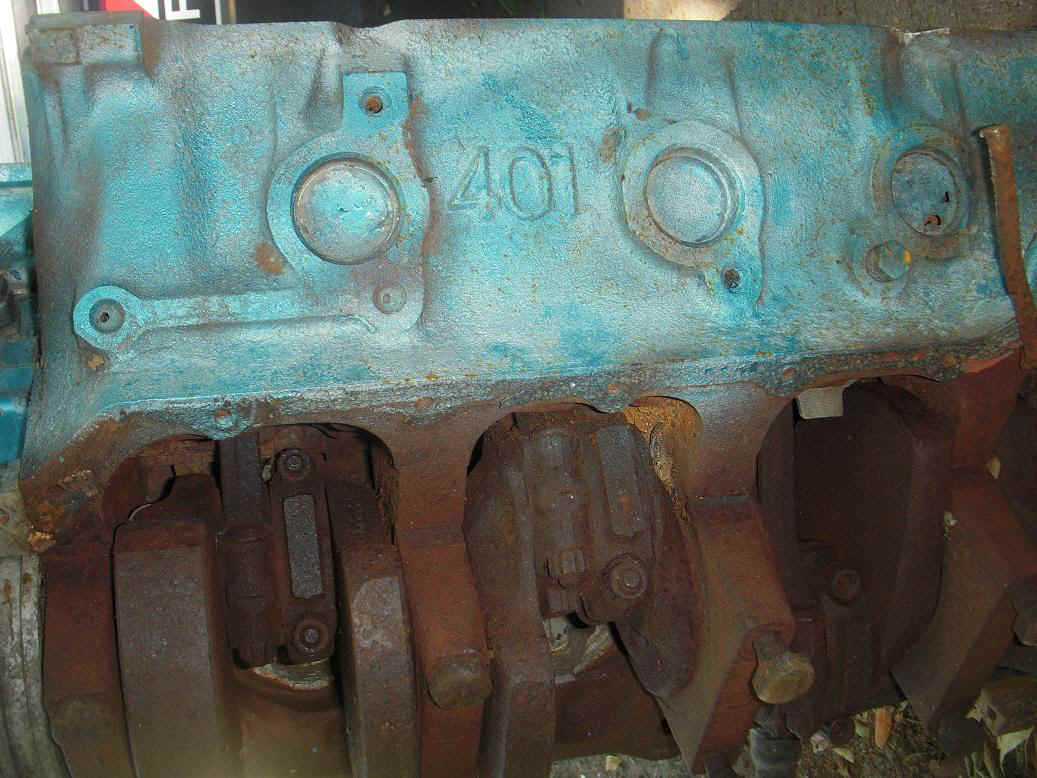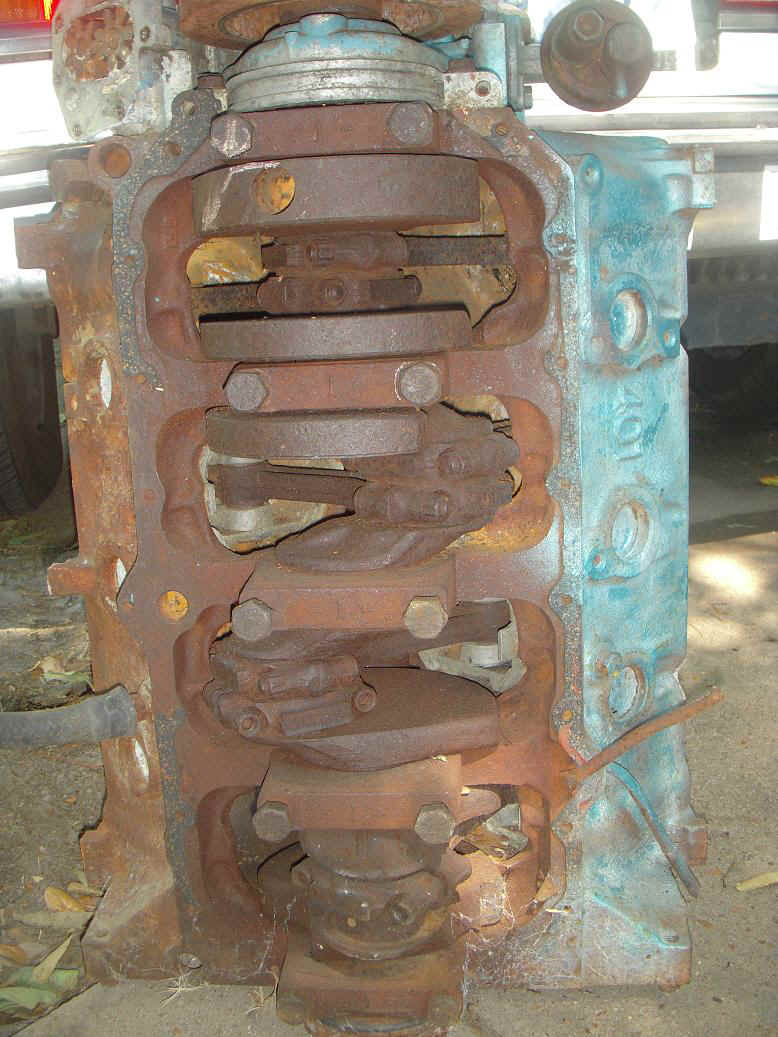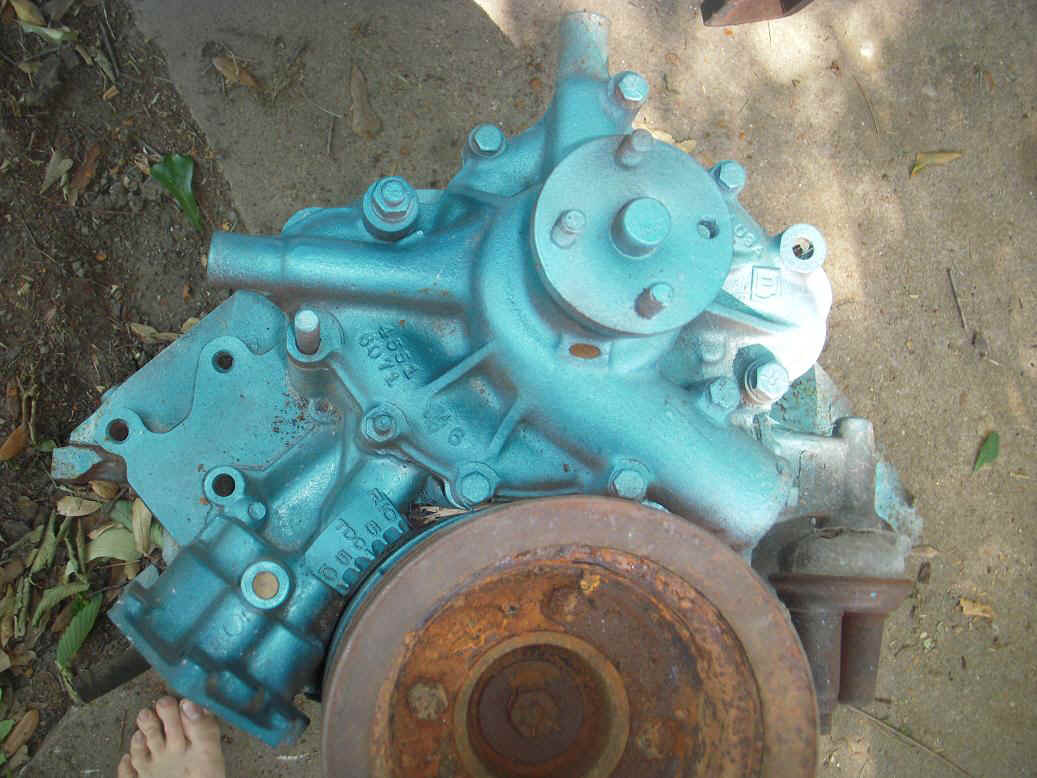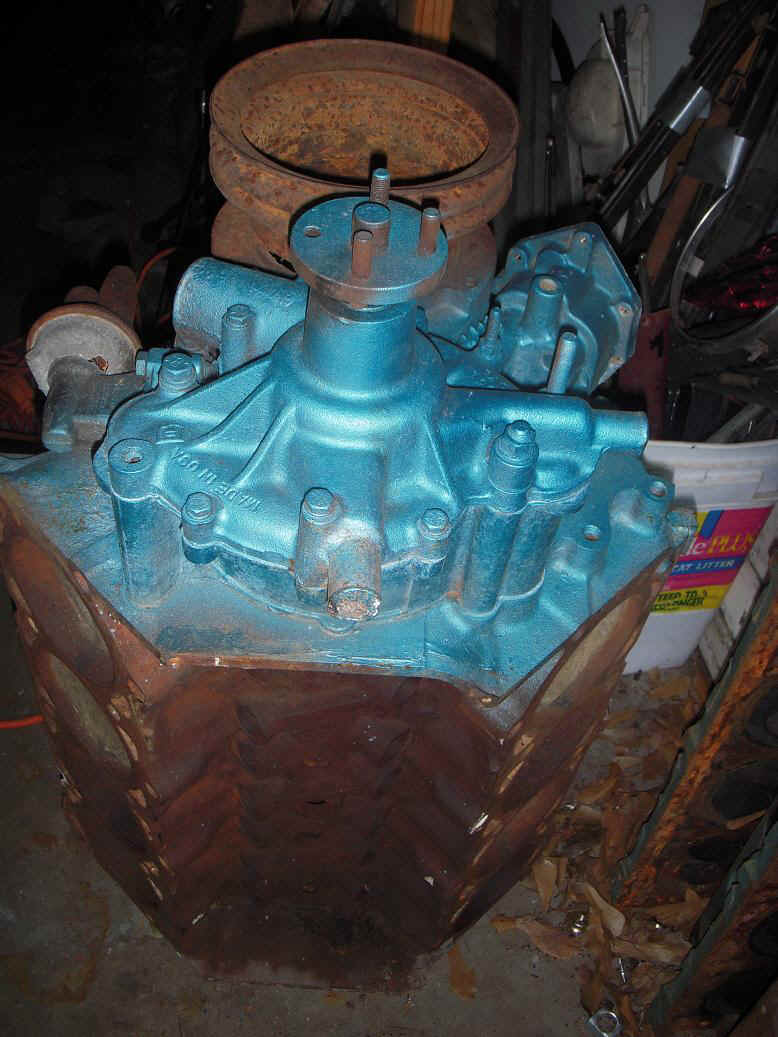 360 complete intake to pan with AMC 727, flexplate, excluding driveshaft $400 (YOU PULL) sold $100
driveshaft w yoke $75 sold
upper dash pad $50
AMC 72-up Torqueflite 727 $250/sold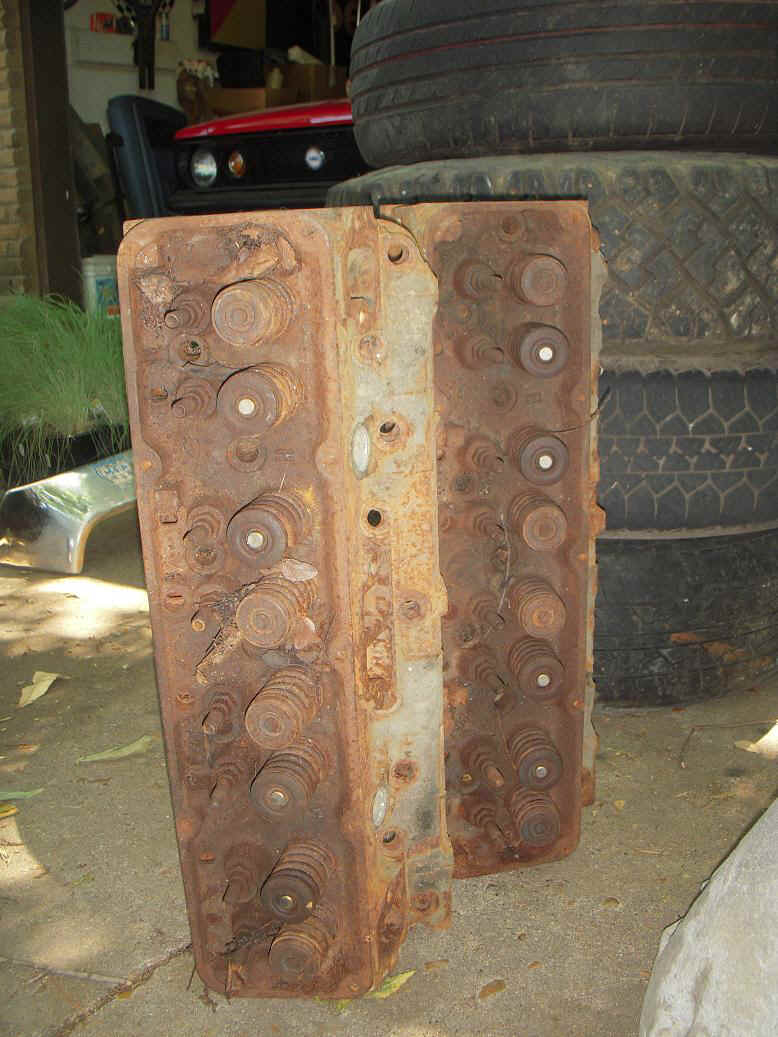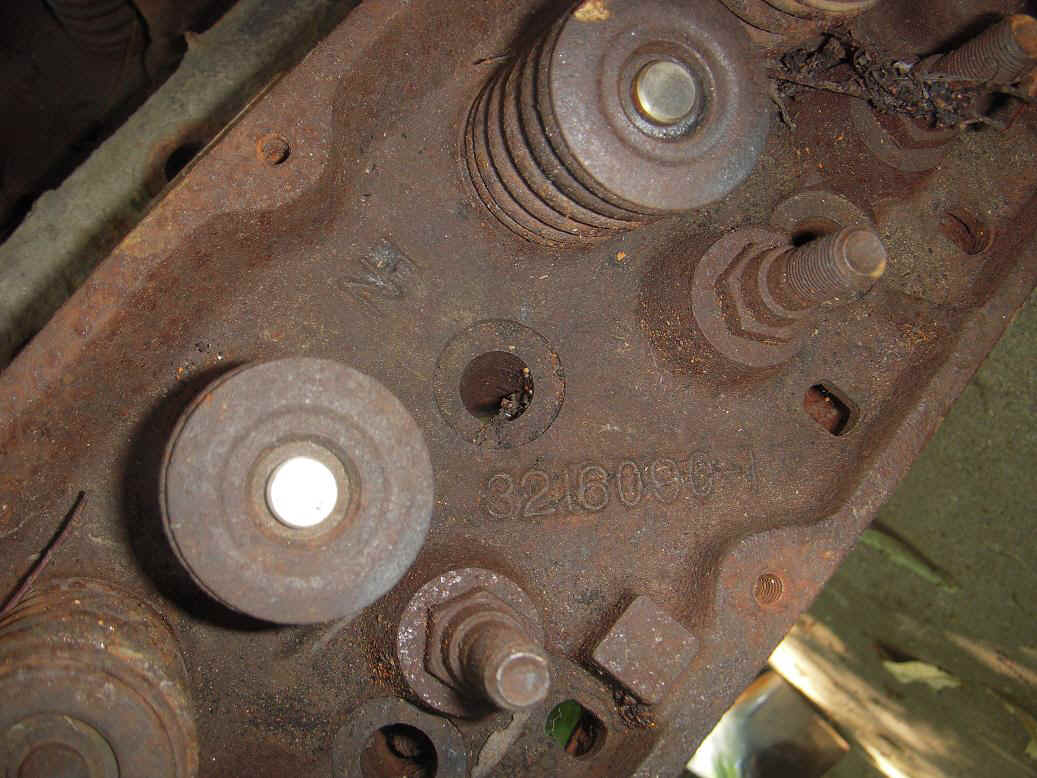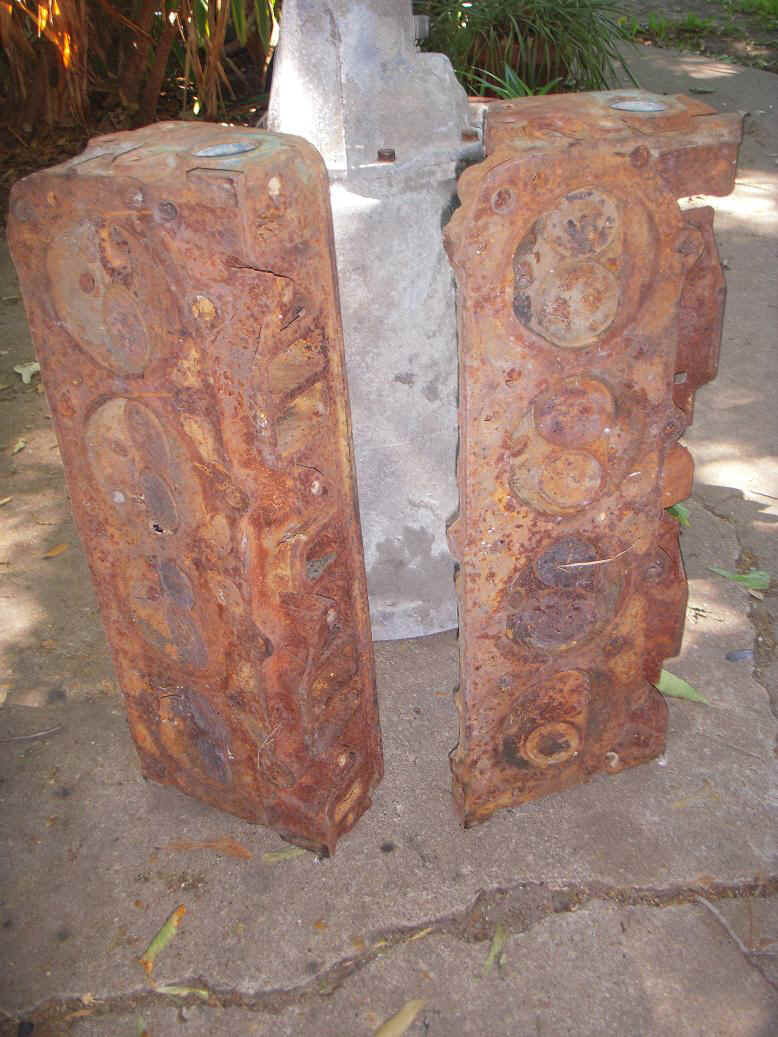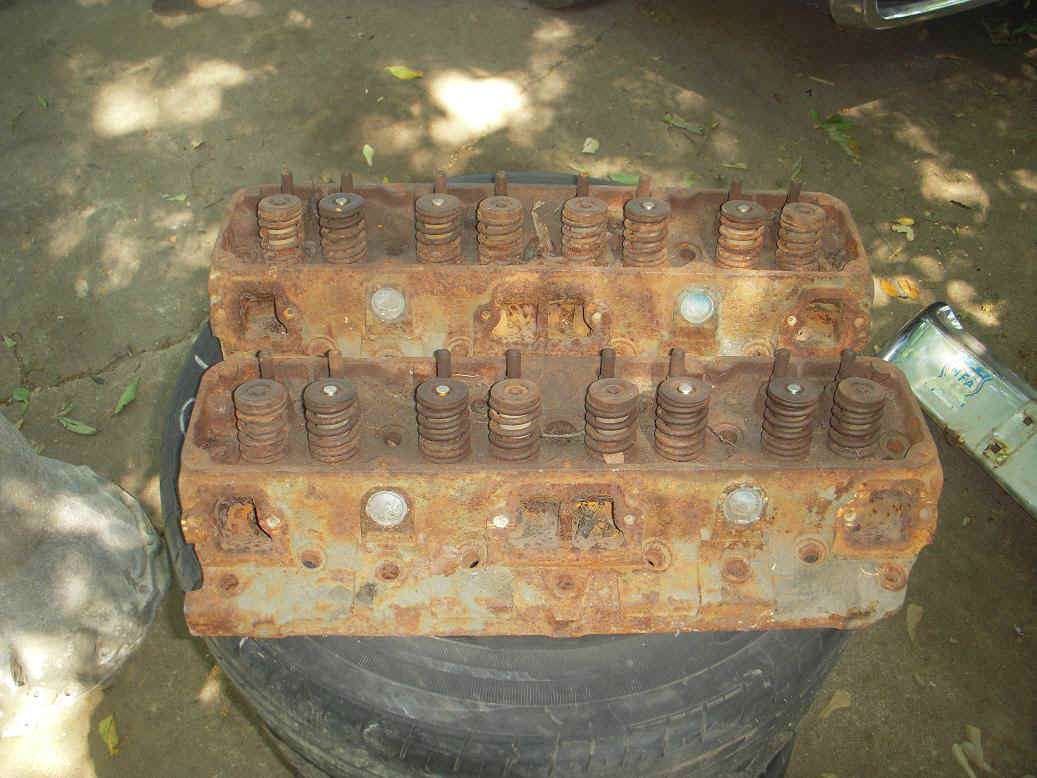 door glass $50 side tint
door with guts $100 per side
Rally Pack $250/sold
functional cowl induction hood $650/sold
heated rear glass w/controls $400/sold
rear spoiler, needs some work, $75 sold
windshield, $100/sold
AMX door panels with inserts $300/sold
dash lights, wipers, panel, washers switches $25 each/wiper sold, panel wheel type sold
seats, you pull them $50 each
driver side fender $100 has dent
passenger side fender (mint rustfree not one on car) $350
wiring harness $200
tilt column $500/sold
AC system (all items behind dash & weathereye; cables) $350 sold
wiper motor, crossarms, switch whole setup $125 sold
complete vinyl roof trim set $150
console less lid and ashtray $75/I kept it!
rally steering wheel $75 sold
rocker moldings with caps $125
wheel well moldings $65 each (if good)
passenger fender $250 (not the piece of shit shown, it is brick solid rustfree different) sold
rear bumper core $100 sold
rear bumper guards $50 sold
upper dash pad $75 w ac cutouts/sold
390 bare block $500 (below)
rear valance $65
Kelsey hays complete disc brakes setup $250/sold
upper radiator support $100
lower radiator support $100
1968 Ambassador DPL
this car has been hauled to scrapyard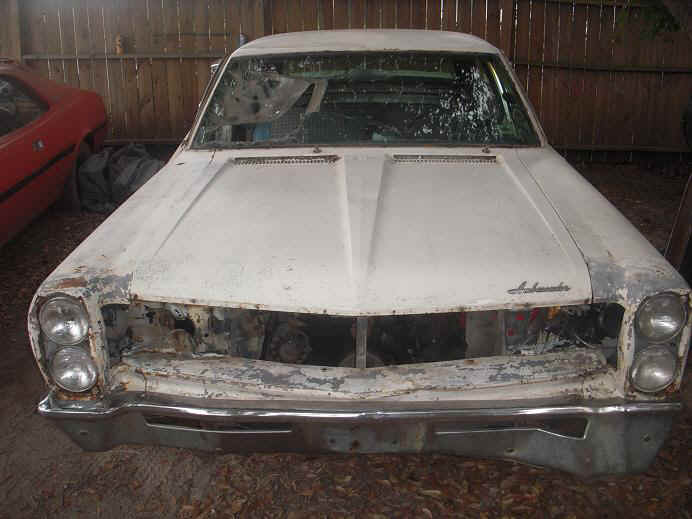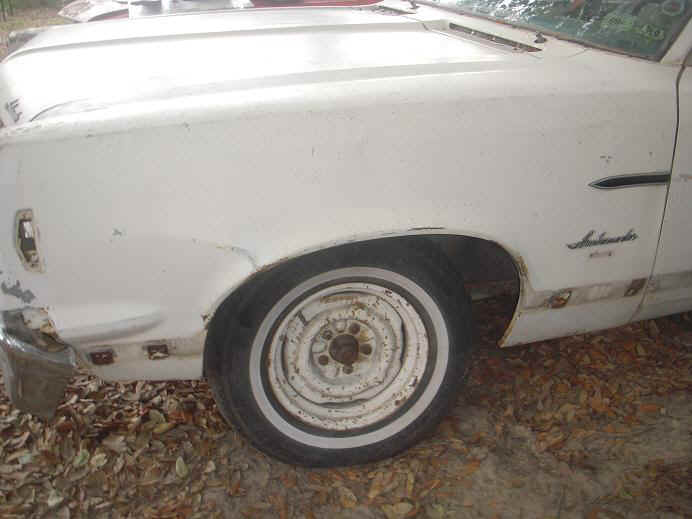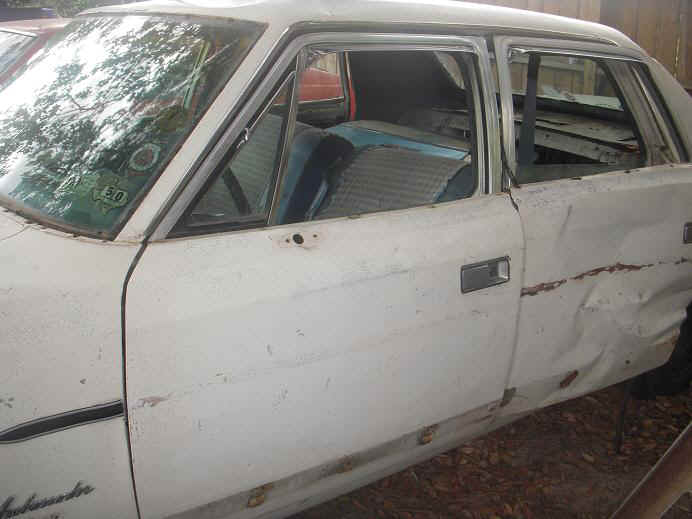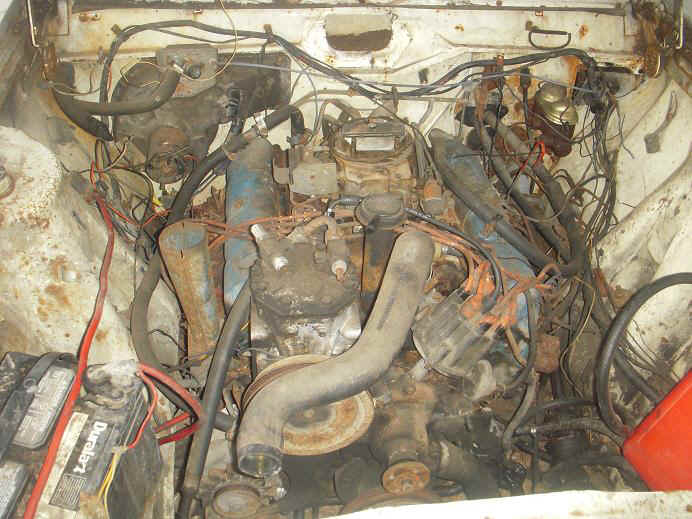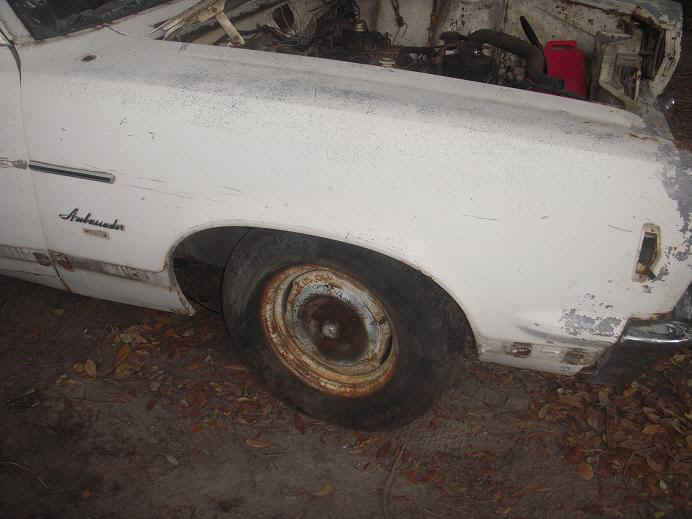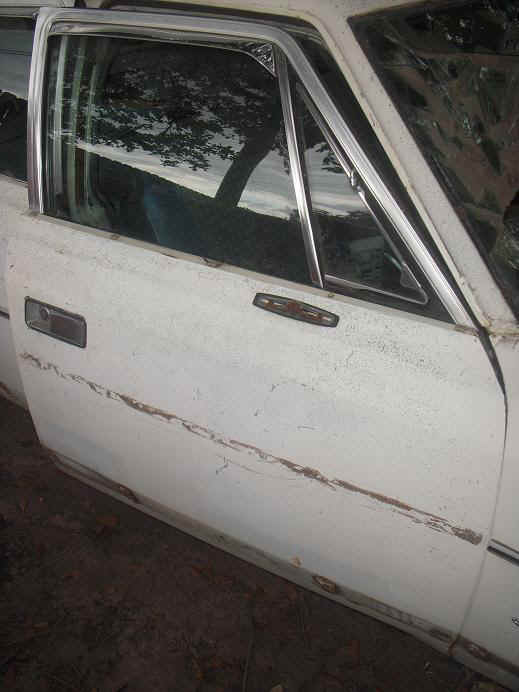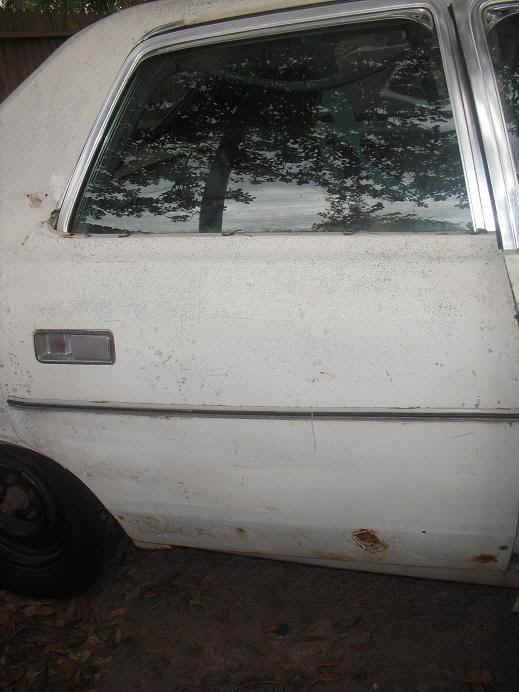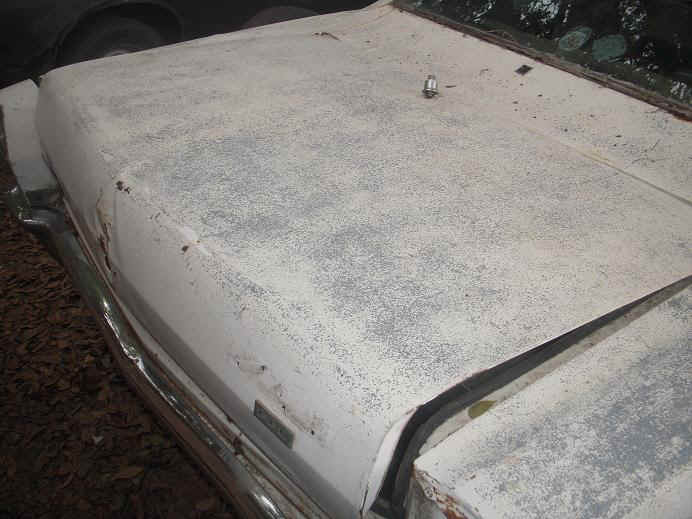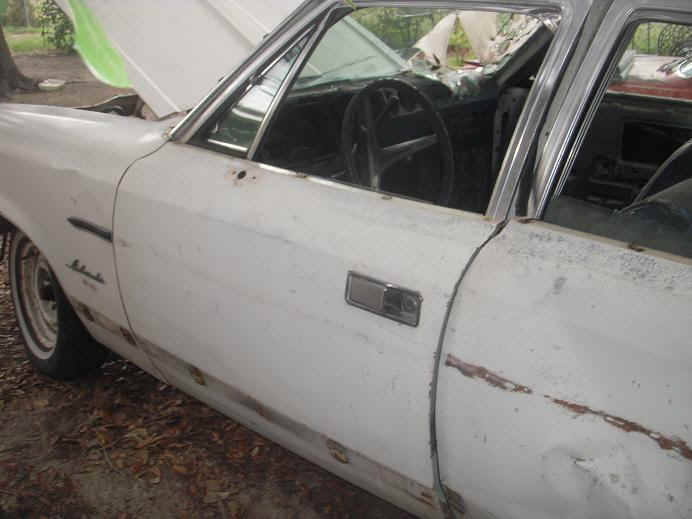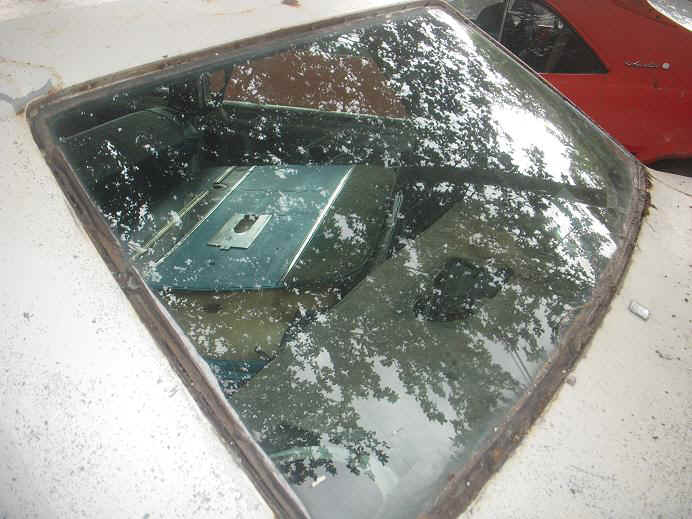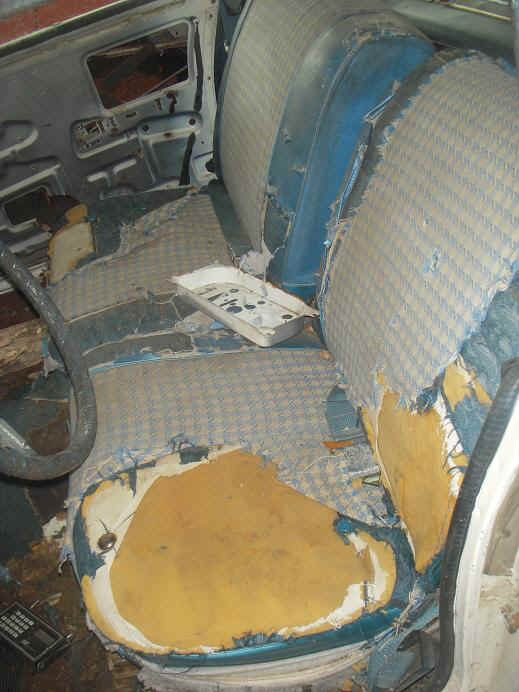 Hear the 290V8 run on You Tube
http://www.youtube.com/watch?v=_IaRfdZi8BA
sorry, no one bought the damned RUNNING 290V8 with automatic and it was hauled to scrapyard
hood $100/sold
stacked headlight fenders $75 per side
headlight fiberglass doors $40 per side/sold
doors with glass and regulators $50 each
grille $50/sold
front bumper core $50/sold
rear bumper core $100/scrapped
trunk lid $100
front split bench bucket seats $50/sold
rear bench seat set $75/threw in trash
rear glass $50
Please look thru my weekly ebay auctions as I continue to dump items off this car onto ebay!
***WITH THE LARGER, HEAVIER BULKY ITEMS, I will gladly drop them off for you at a Pak & Ship, or UPS Store or FedEx Office where they box it up & ship to you. Or pick them up in Houston, or if you have a friend, family member in general area they can pick up, or if you know any truckers, I will deliver it to them out on I-10 as have in past!