Bargain AMC Jeep 3 inch x 3 inch decals 2 for $4.00 FREE SHIPPING. colorful just like the ones AMC had for Dealers in the AMC Merchandising Aids catalog.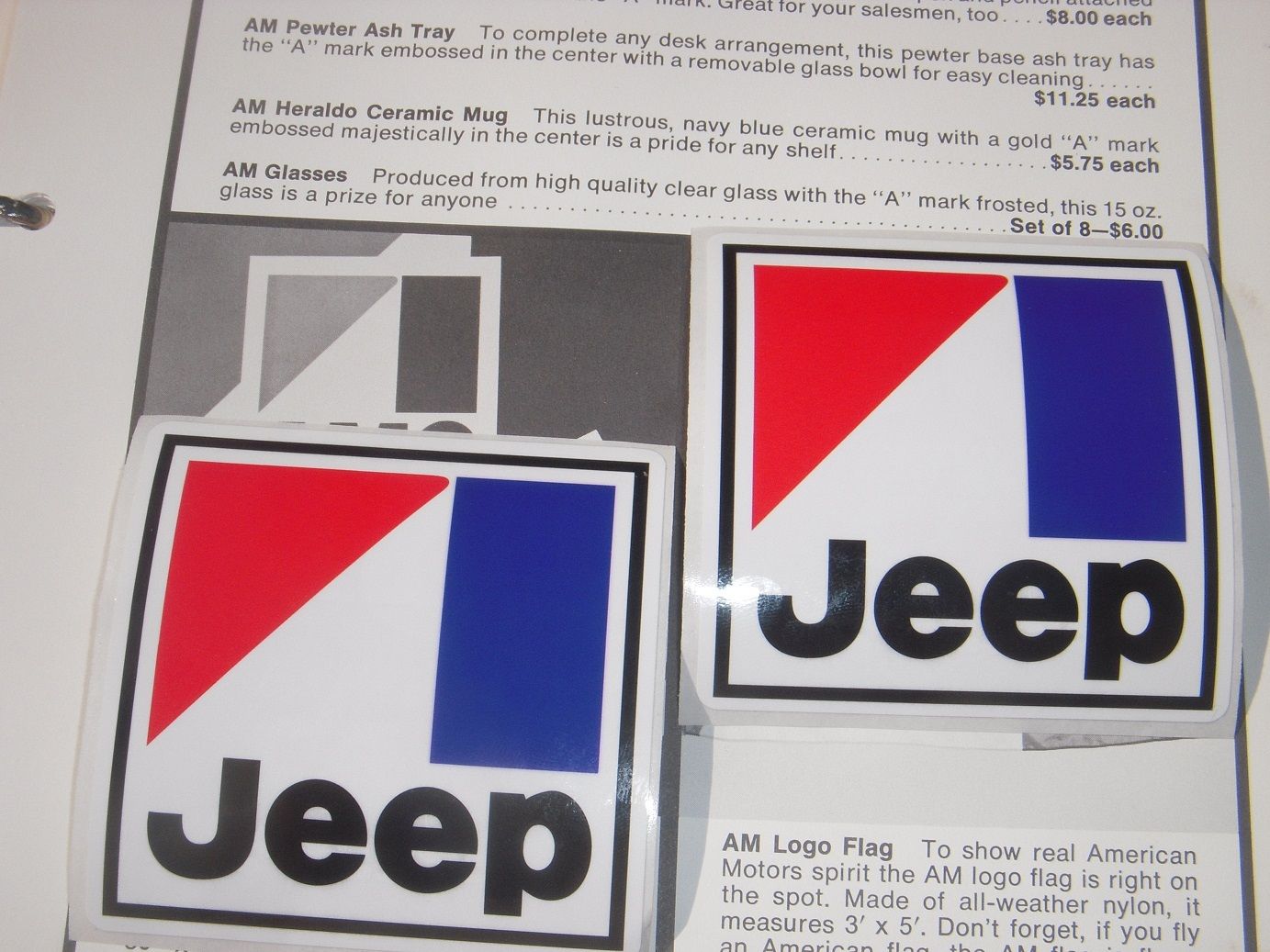 Large AMC Jeep Racing Team Bumper Sticker 9 inch x 3 1/2 inch $4.00 each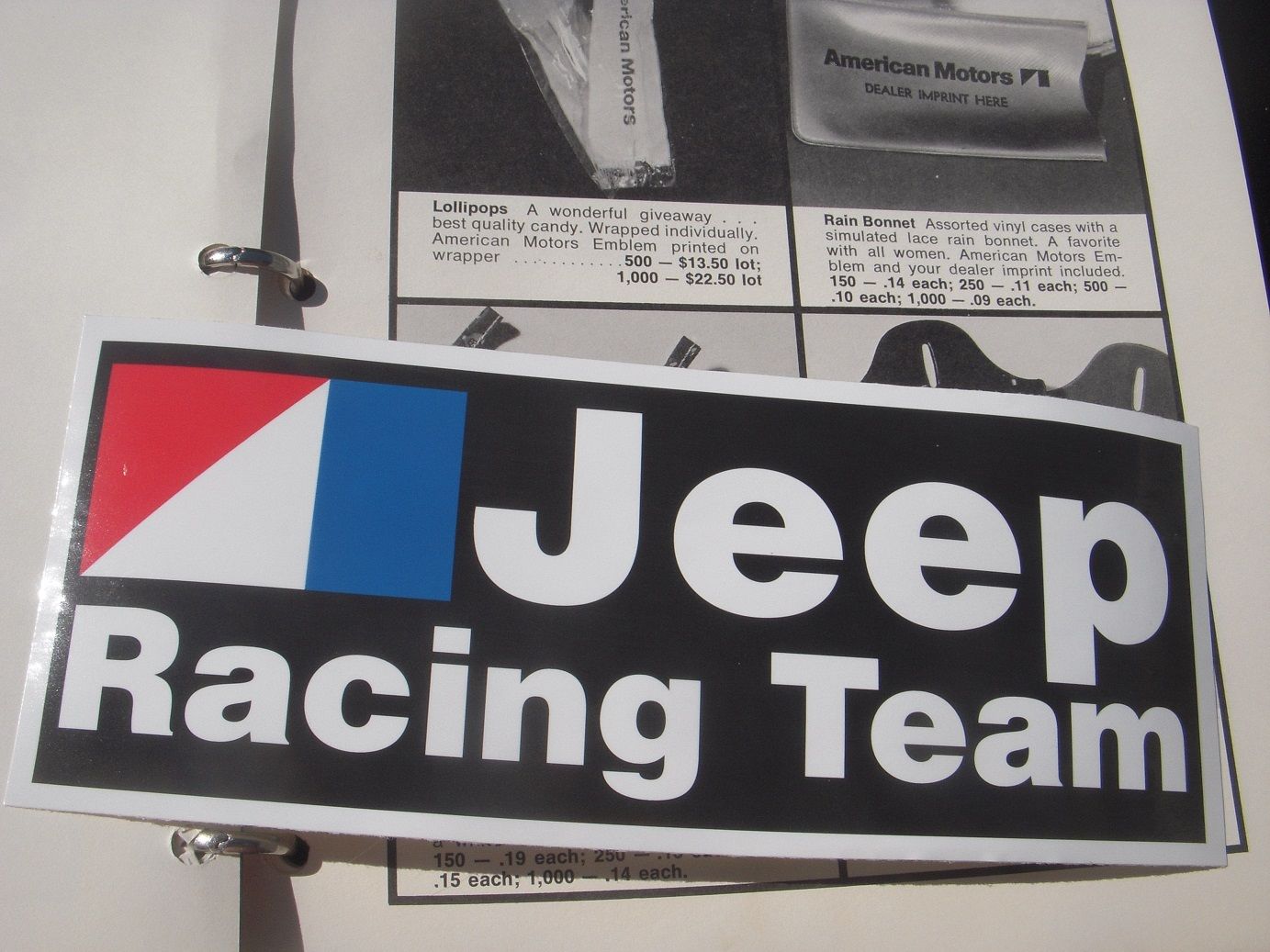 Email me eddie@planethoustonamx.com
with which one(s) and how many you want, I ship around world, these usually go out same day shipping.
I do paypal