Hamlin Pharmacy Anniversary
*In Summer of 2020, Corpus Christi's most famous cook, Jesse, passed away from complications of the corona virus sadly.
Hamlin Pharmacy & Fountain. Looks like last pharmacy with a little diner standing in Corpus Christi. Used to be a mess of them, I recently wrote about Walgreens downtown next to Center theater across from Zales & catty corner to Litchensteins. And Bellaire Pharmacy. But a quick road trip to Corpus Christi end of July 2018 I found out Hamlin Burgers is as old as me, ok, just about, they were celebrating their 'birthday' weekend of July 27th-28th so took my wife & boys to theire, only to discover a surf shop had invaded the place.
As a ex surfer who still to this day owns his old green Gulf Coast surfboard (still has wax on it dudes and dudettes from 1970s!) I was moderately surprised. Rest of place is a gift shop, maybe I was simply surprised by seeing a sdurf shop in place but didn't see pharmacy.
A small line, no place to sit, so we bailed even though had something like 19 cent shakes, I will have to take family there another day to enjoy this place. Funny, I rarely ever ate there when lived there, maybe couple of times, as usually stuck to places northside. This neat little place has survived almost 60 years now, and people living in Corpus Christi lucky to have it around still, and tourists who might visit should put on their little sand pail and bucket list to visit.
Surf shop..dudeee......that brings back some memories.
Photo #1, Noah, wifey Paige & Jacob surprised when I said lets bail since was no place to sit and they were rather hungry. Next time.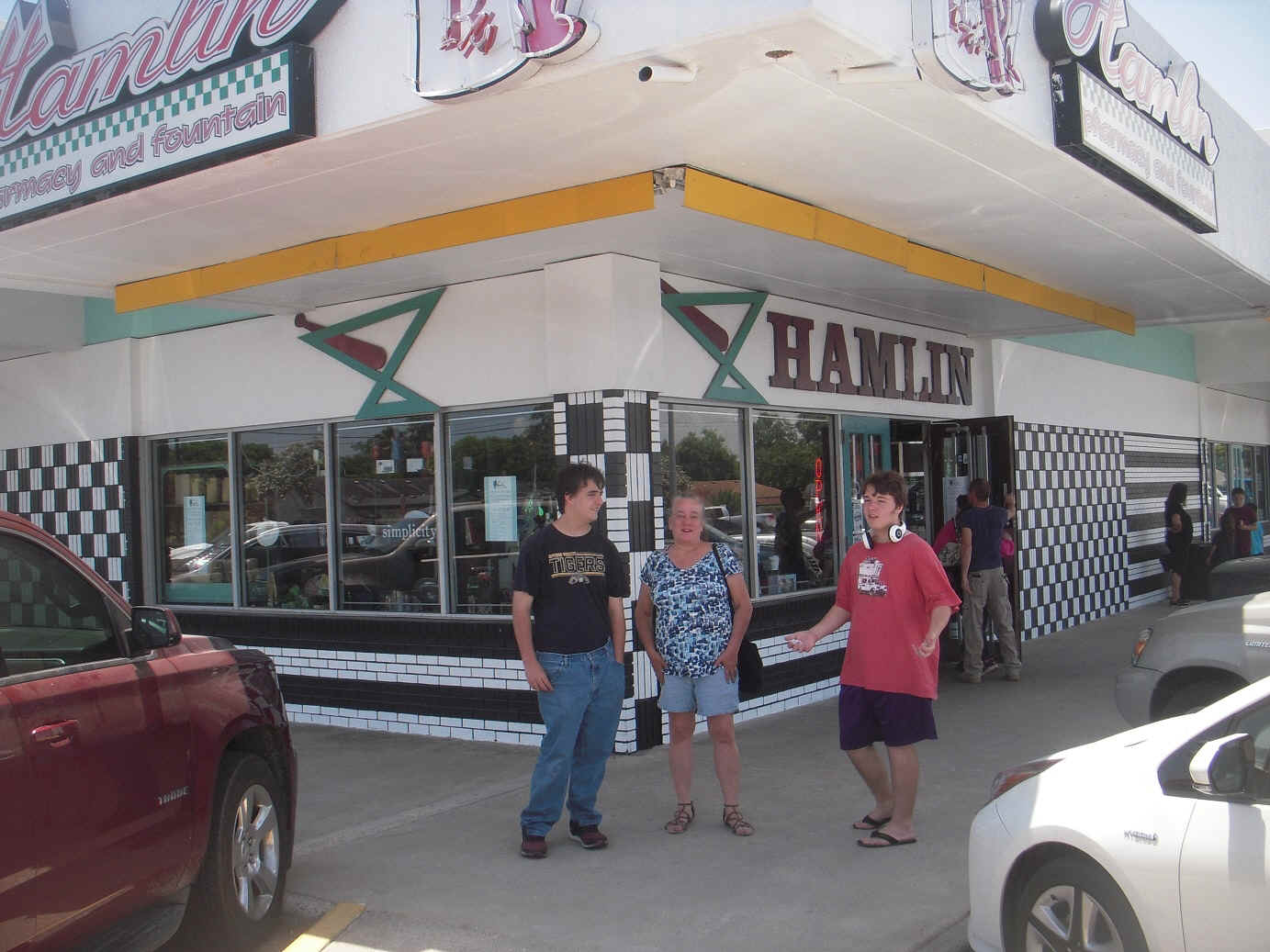 Photo #2, hell, even when this place ain't busy it is busy but for good reason.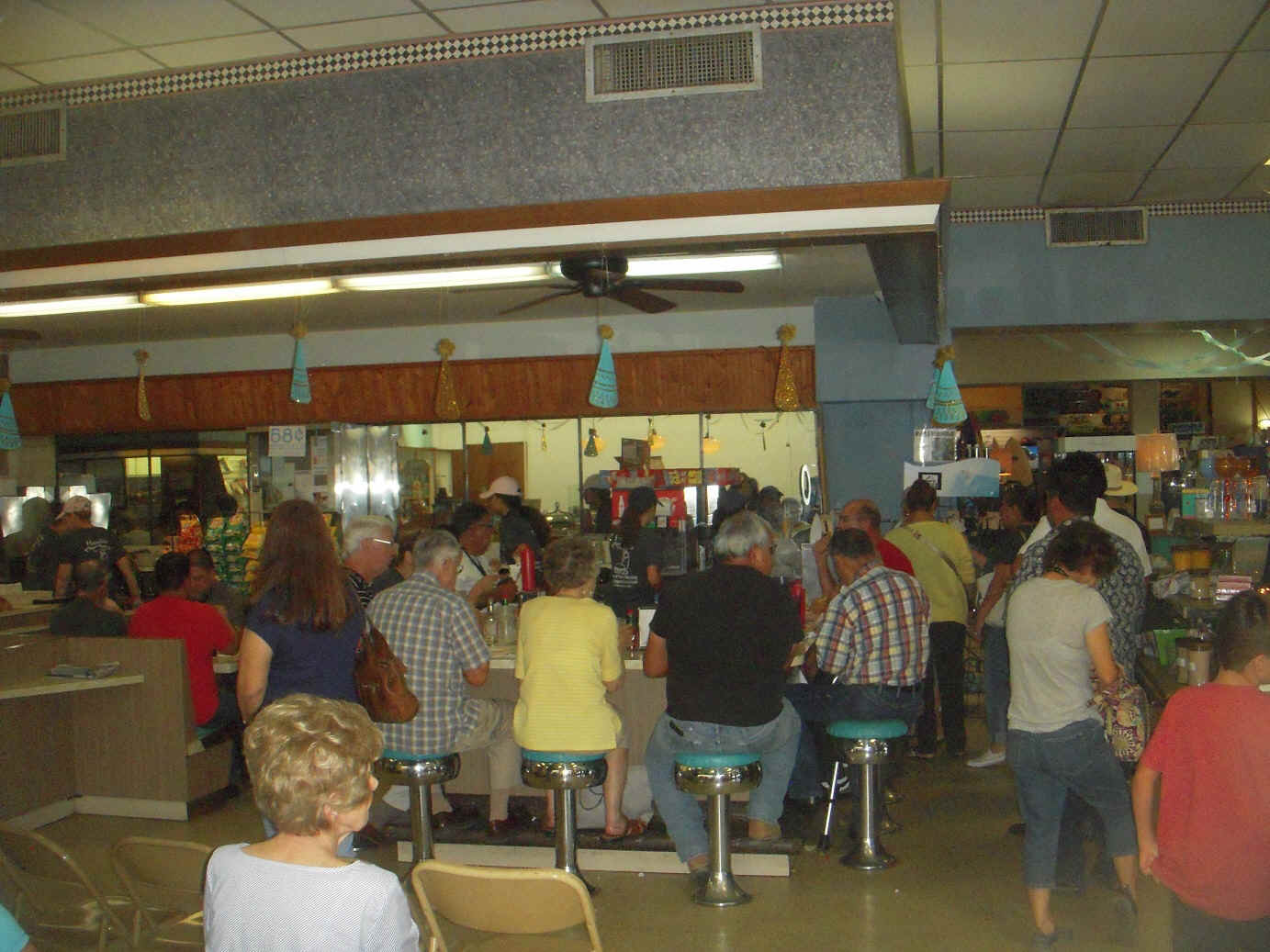 Photo #3 lots of tourist stuff.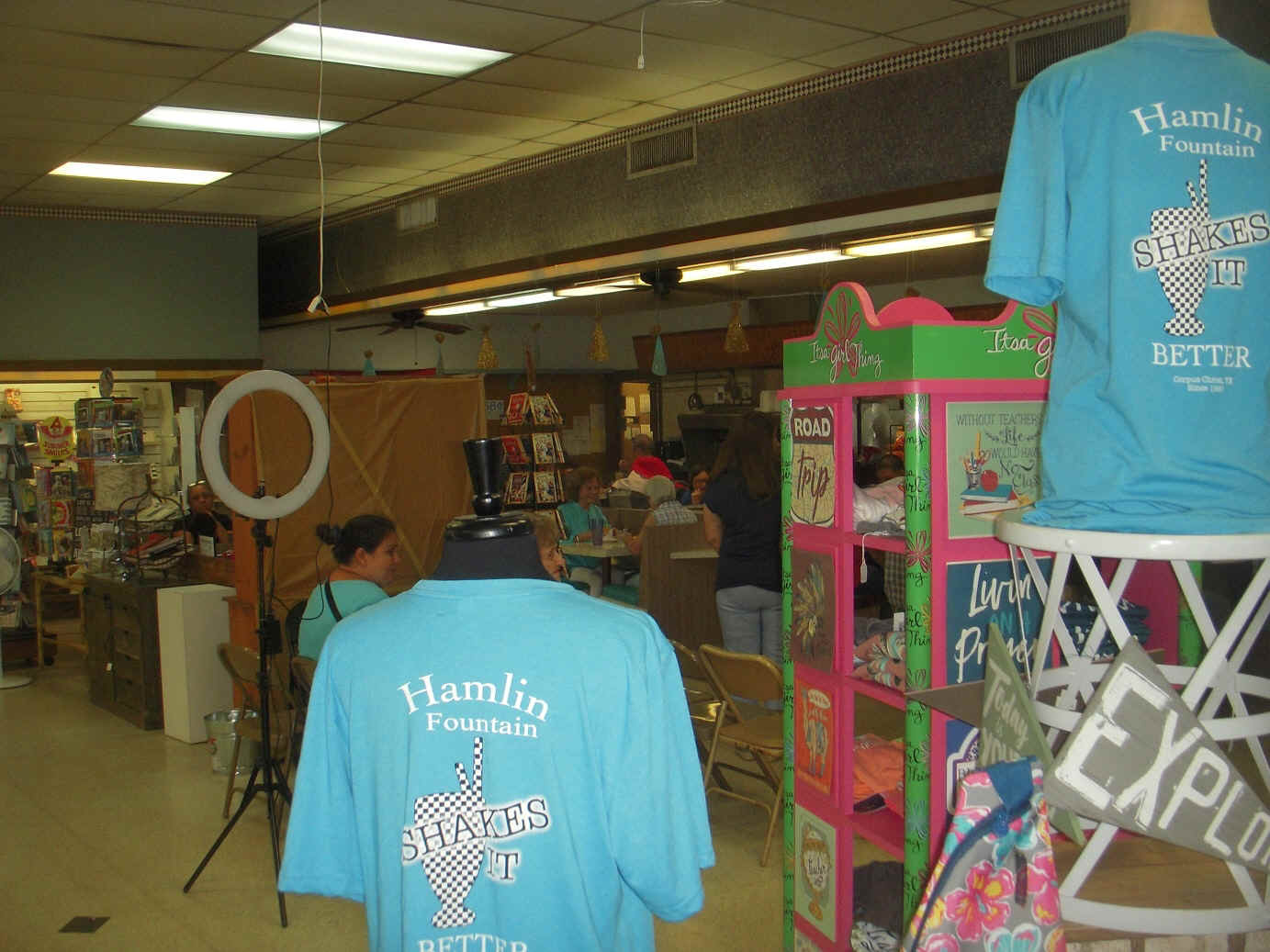 Photo #4 can I say dude again, small surf shop also has skating stuff, double dude!