Homer Thomas Stakes Veteran
Veterans Day. Thanks to all the veterans who have proudly served, past, present & future. My dad, Homer T. Stakes was a Veteran of WWII. I have no photos of him in uniform, do not know if he won any medals or honors, it is something he didn't want to talk about. And anything he might have had, including uniform, was destroyed in hurricane Celia, Aug 3rd, 1970 in Corpus Christi when out roof caved in. He was a Navy man & loved going to the Navy Relief Festival in CC on the base every year. Seemed to take him back to another time. I can't tell you if that was good or bad, but he sure liked going to the base, which was about 25 miles from our house on north side of Corpus Christi.
With that being said, it is going to freeze tonight in Houston. And many of you know while I never served, I am really fond of feeding Homeless Veterans in Houston! Is against the law you know but many of you know what I think of that law and it starts with capital letter F. Well, many of these homeless veterans are out in the elements when it gets mighty cold (freezing orbelow) and a number of them don't want anyone to intervene or help, but there are places for them to go like Star of Hope, hot meals, cots and heat.
So I guess in Homer T. Stakes sunrise June 1st, 1926; sunset October 30th, 2005 memory, if you have some spare time, please go donate it at a shelter for these folks. Or go to dollar store pick up some small blankets to pass out to them. Or do like I do, I can make 5 pounds of food for $5 and feed a mess of them, good stuff too! A lot of Veterans need help in 2018.... and beyond. God Bless all Veterans & thank you for serving this country. Miss you poppa.
Photos: photo #1 dad being silly with Play Doh with late brother Tommy's girls.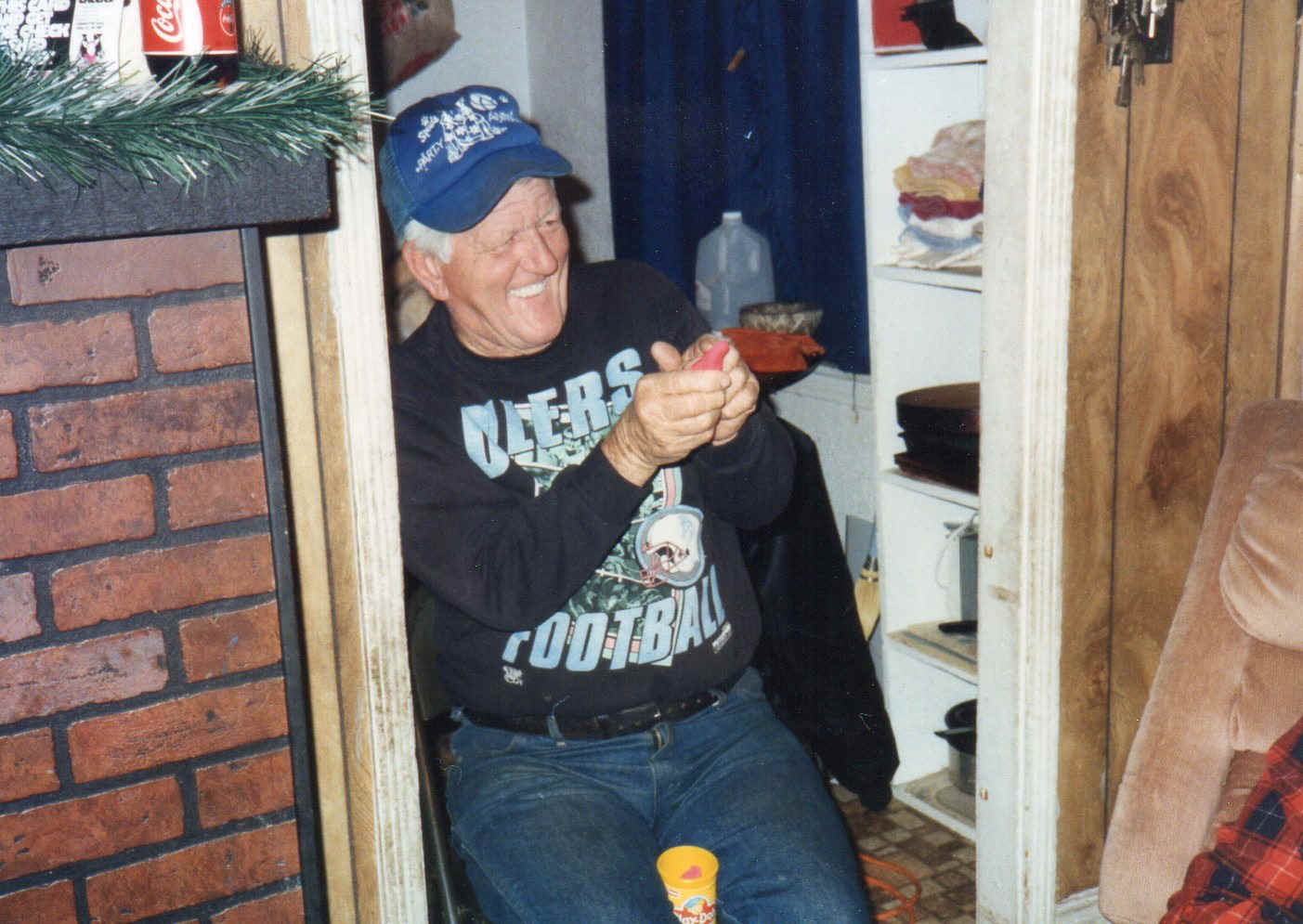 Photo #2, dad clowning around with my mom, Sarah Stakes in 1940s after the war.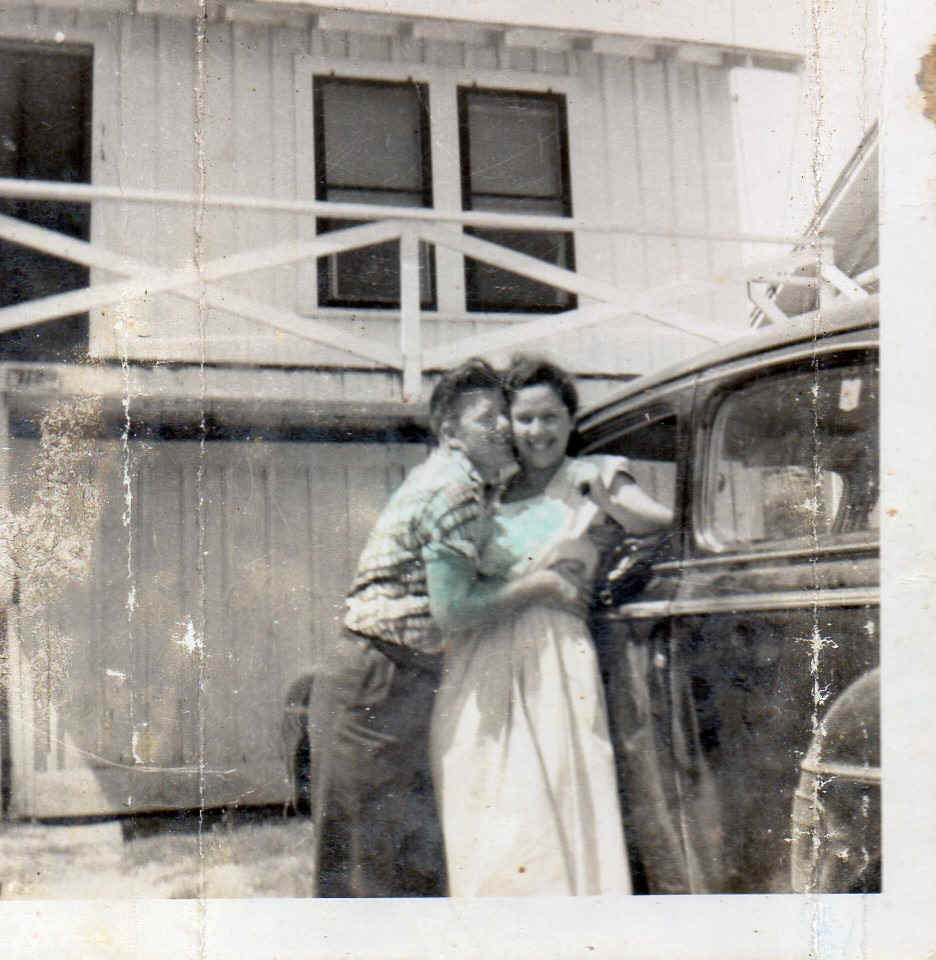 Photo #3 me walking with one of my sons with food towards I-10 on west side to go feed the homeless camp. Sometimes I sit and eat with them too, men & women. I have taught my boys to try look out for those less fortunate!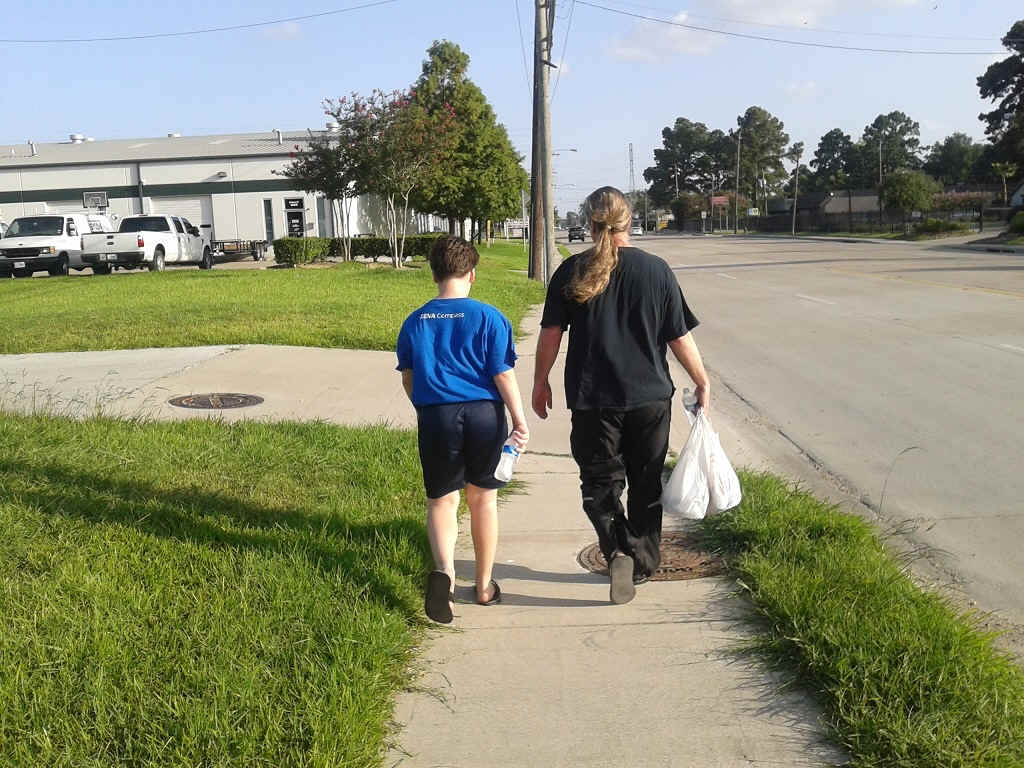 Photo #4 & 5 & #6 he loved the kitties, and here playfully holds up like catch of the day. Note photos behind him, the upper one is all his brothers & sisters, the one below it may very well be some military photo of him.
Photo #7 @ #8. Indy is homeless and I keep eye on him off Gessner, he is battling demons only he sees so when I talk to him or bring him food, I keep arms length in case he might try to swing at me, or hug me, either way. He will stay wrapped up in numerous blankets when cold like this. Other photos shows all Indy's belongings.
Photo #9 Sometimes I don't feel like cooking or my time window is closing so say the hell with it and buy homeless Veteran a Whataburger, fries and tea. Can't go wrong there. My dad was really, really fond of Whataburger ha ha! Photo taken thru window of 1974 American Motors Hornet Sportabout station wagon.