MONTALVOS'S TEXACO (Airline & McArdle)
& WOW (Way Out Weber)

What could they possible have in common? Montalvo's Texaco resided at corner of Airline & McArdle in Sunrise Mall parking lot SW corner. Was there I believe before mall even built. A small white building with gas pumps on Airline side and McArdle side, telephone booth on side also. Always clean, and Trust Your Car To The Man Who Wears The Star. It had two service bays of which brakes, front end, oil changes and usual auto shops can handle.

I knew the Montalvo Clan from attempting to graduate W B Ray in 1977, and our connection? The loved American Motors cars (AMC) as much as my family did. In a sea of Ford & Chevy in Corpus Christi in 1970s that was saying a lot. The boys had some souped up Javelins, I had a 70 Javelin, then 68 AMX, while brother Tommy had several Javelins. So anytime was cruising around as we often did, if we passed by Montalvo's we honked and waved like a Robstown tourist, they wave back.

But sometimes would see one of the Montalvo AMC's there, and HAD to stop.

And then we look over each others rides, seeing what is new, might be Edlebrock chrome air cleaner or valve covers, might be new engine like 390 or 401! The dad always cordial, and seemed to be in a rush all the time.

But... bring by a AMC car, eh, ok, lets go check this out. Quick with a smile, asking pointed questions like 'who rebuilt it?' & 'what type of cam?' & 'what is horsepower?' or 'how long you had this?' thinking I bought a Corpus ChristiAMC he didn't know about.

Well I went to work with Central Power & Light and lasted two years. One day while reading meters out in WOW area, I saw a nest of AMC's behind a building. Think I had just ate a whole box of meth Lucky Charms & spaced out, I knocked on warehouse door. No answer, that is fine, I'm CPL and know all the tricks to get into a property. But was surprised to find out I knew several of these cars including a Limelight Green 71 Javelin 304 automatic sitting there in high weeds, that was dad's car he sold Montalvo's in late 1970s. So instantly knew these cars.

WOW in last 1970s, early 1980s was a bunch of industrial warehouses you would see from Saratoga, as some were painted with the WOW logo. Saratoga was a two lane street back then known for illegal drag racing if you didn't do that at Cuddihay Field. Surrounded by nothing but corn fields, some I guess barley, a few raggedy army barracks with lead filled paint, just nothing out there.

It's changed now lots of development & subdivisions on old Highway 43 Weber, even Saratoga is possibly the flattest street in Corpus Christi although Ocean Driver "should" be.

Time & life moved on. I never saw mister Montalvo again, but did see one of his boys at the Texaco when I drove down from Houston in one of my classic AMXs. I can't tell you when they closed up shop, nor what the fate was of the old cars off WOW.

PHOTOS: Photo #1 corner of Sunrise mall parking lot, across from Maverick Market & Panjos. Montalvo's Texaco Trust Your Car To The Man Who Wears The Star! Nice family I am honored and humbled to have known them.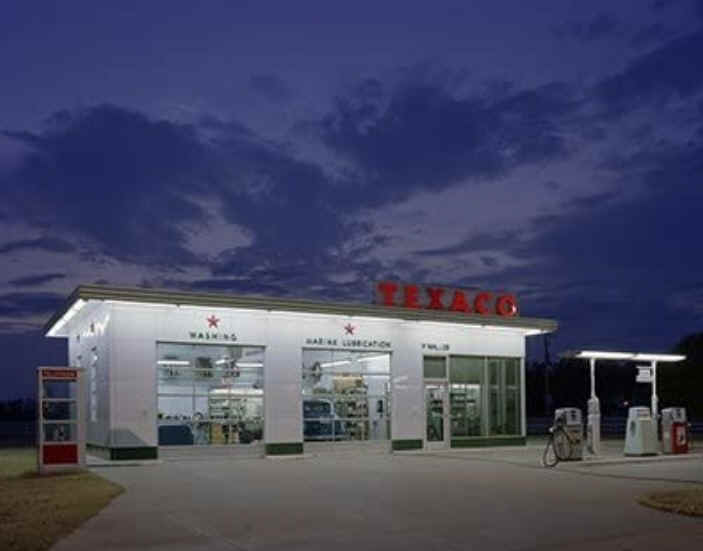 Photo #2. The two stalls always had some type of car in them, was a larger part of this hard working man's business was Service.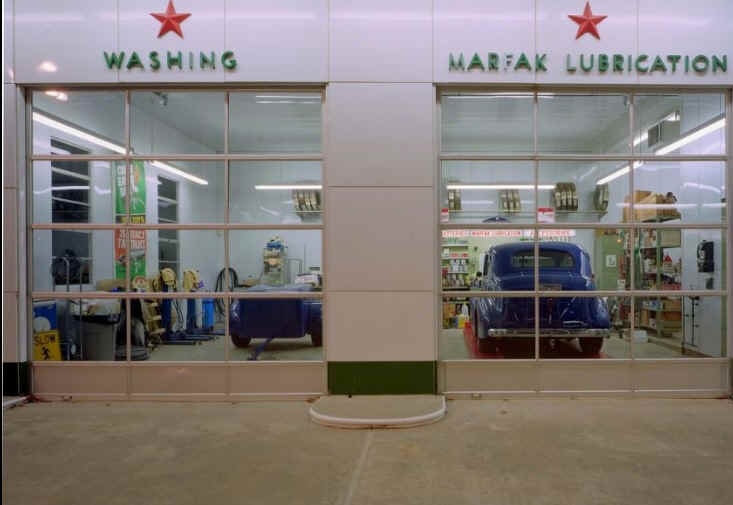 Photo #3. Behind the building on saturn Drive in WOW area I spotted these in 1980-81 and took this photo. Ok, I crawled over fence as had CPL shirt on. The 71 Javelin in green behind the 73 Javelin in yellow foreground once was my dad's car.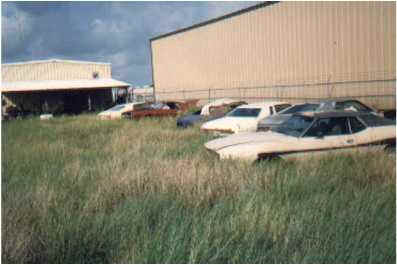 Photo #4, you can't keep a car in Corpus Christi due to salt air. Garaged or not will get to it, this AMX 390 car in once Hialeah Yellow, was so ate up with salt air the tail light panel fell apart in my hands. I parted it out.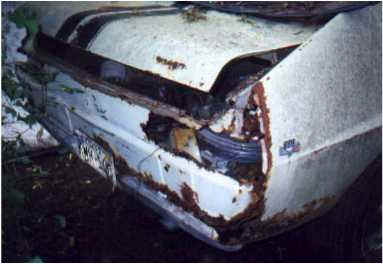 Photo #5. The two buildings Montalvo's either rented or owned on Saturn just off WOW still exist and being used to this date. No AMCs behind them and damned if I can crawl over 10 foot barbed wire fence now. Can go thru it however hee hee.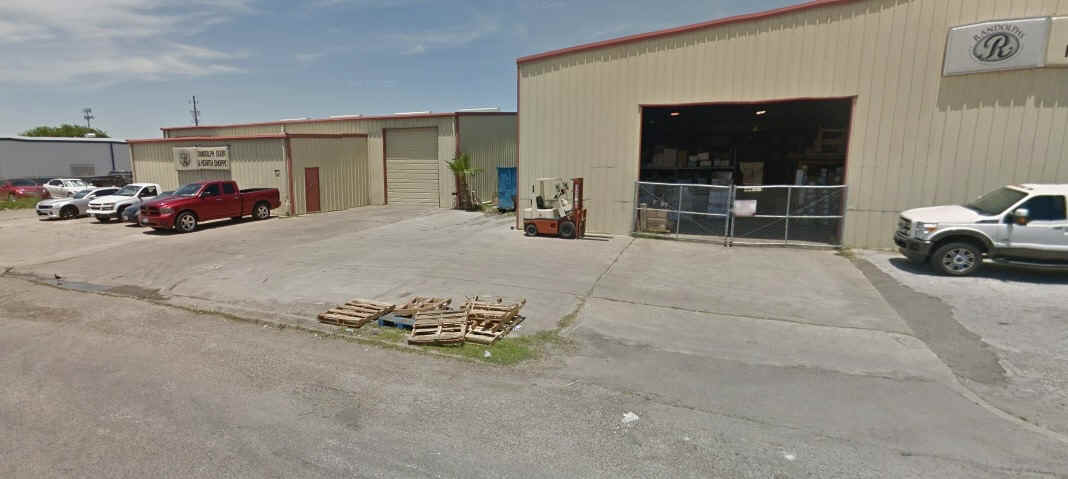 Photo #6. Mister Jose Montalvo obituary. I didn't know Jose Montalvo owned that station for 20 years, seemed forever though. If you have a moment, please say a prayer for this nice man who was one of Corpus Christi's finest and epitome of what hard work brings.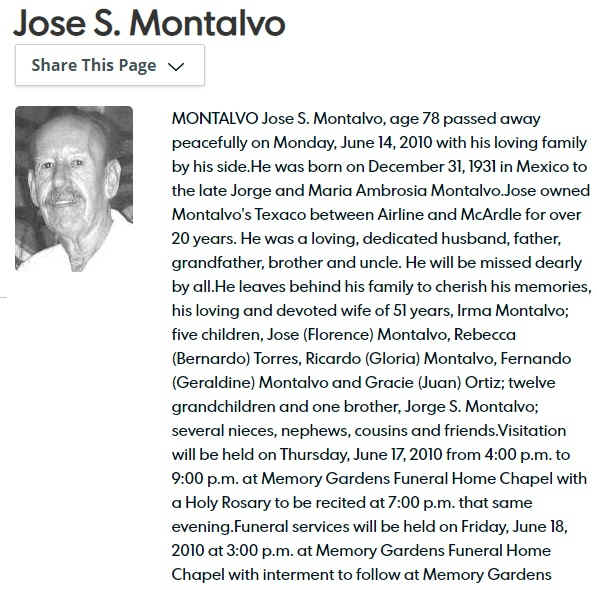 Photo #7. Another soul less Walgreen's in same location now, with a dead Sunrise Mall behind it. Hope Sunrise Mall is rejuvenated and rises from the ashes, had a lot of fun there, wife used to work at the HEB directly behind Montalvo's in late 1970s.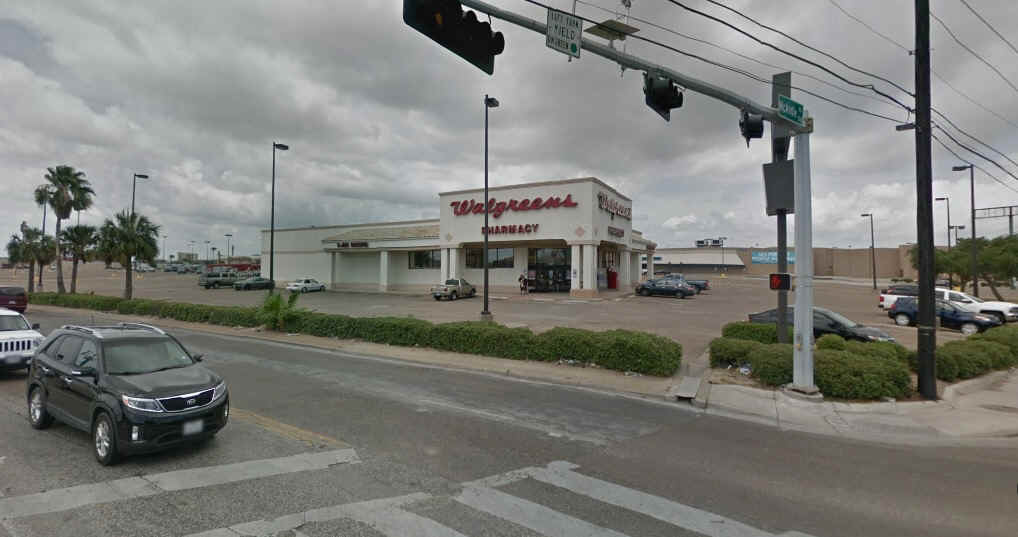 Photo #8. The youngest son's 71 Javelin I mentioned was Electic Blue. Since I have specialized in these cars since moving from CC might aas well give you the numbers! Total production 1971 base Javelins was 7105. Total production SST Javelins 17707 and total production of 71 AMX 2054 units. So grand total of all three Series 26866 cars!