Rainbo Bakery Leopard Street
RAINBO BAKERY Leopard Street. In the 1960s & 70s, we had Rainbo Bakery on Leopard Street next to Miller High School & the sprawling Charlie Thomas Ford Dealership.
Across from it was Franks Spaghetti House, next door McNabbs Liquor, Central Freight where Buddy Lawrence busts away from Leopard for points northwest.
Well Chicken Shack too & Firestone. Rainbo Bakery ran down Palm, Leopard, Mestina and what is now Battlin Buc. A number of buildings here, very large, not only did they make bread here, but the trucks coming and going seemed like 24 hours to deliver to stores, restaurants and other places that used their yummy bread.
As a kid in 1960s, this was the edge of my bike riding perimeter though, I liked to look at the new cars at Charlie Thomas or Tradewinds Ford, and rode thru Chicken Shack just to smell the place, wow. At Rainbo, the constant south breeze blew the wonderful smell north though, so rarely did we get to smell that at our house 6 blocks to east. Not unlike the intoxicating fresh baked bread smell of Butter Krust on Ayers which took hold of anyone near Del Mar, or the neighborhoods surrounding it, or just driving down Ayers.
No, only time we got a whiff of Rainbo was when hot wind blew in from west, and towards us.
I never got to go into the place. Looked thru the huge garage doors watching all the trucks being loaded on the Mestina side number of times. No one ever offered me free bread or anything, even with sad puppy dog eyes. Hey, I was hungry poor kid, looked homeless, but what the hell, can't fault me for trying. Dog Bootsy either.
There was huge tower on Leopard street side with RAINBO neon facing NW & SE so easily could be seen from I-37 two blocks over. The letters would slowly flash "R"A"I"N"B"O" then 3 times RAINBO, RAINBO, RAINBO before new sequence again. Red, yellow, blue letters, big ones. Sometimes I would crawl up side of I-37 hill next to our house, and stare at it, trying to see if I could get it to misspell of miss a letter. From my advantage point on I-37 hill, right behind Rainbo was Miller stadium with all the big lights. And on Friday, Saturday nights, if the wind was right not only could I be entertained by the Rainbo sign, but also could hear the bands of various high schools playing during football games. You find things to do when no electricity, hot water, air condition, or indoor plumbing you know. And was free.
I will mention this again as to this day, don't know how it happened, but I was 6th smartest kid in Corpus Christi Academy in 1971 7th grade. Brother Tommy caught Callallen inbound bus home, I had to stay after school to clean classrooms, cafeteria to pay my tuition. Ran like hell to catch bus down Lantana, as if I missed it, was screwed, and 5 something mile walk home, as was last inbound Calallen bus. Well this day got it, got home and momma surprised me on side door with small strawberry cake for the awesome 94.6 grade average! Wow! It came from the Day Old Bread store corner of Palm & Mestina behind Rainbo. But how did she get there? Tommy didn't drive, ride bike, she must have walked, and was not healthy for trek for her like that but you know how momma's are sometimes. I will never know.
Rainbo, along with Butter Krust & Sunbeam dominated the store shelves when I was a kid in 1960s & 70s, almost all their products. Even at my different schools, mentioned Academy and me cleaning cafeteria, saw lot of Texas Toast Rainbo bags when dumping trash. Didn't eat from them though. Sure uh, though about it.....
PHOTOS: Photo #1. This tall vertical pillar is similar to the large oil well type derrick pillar that stood atop Rainbo Bread, on its roof, about same size though. And vintage old delivery truck, they had LOTS of these boogers I would see in neighborhood delivering to Sheffields, Hasty Tasty and Chat & Chew too. Looking back in the train wreck of memory that is my mind, I estimate the RAINBO oil well pillar sign to have been maybe 20 feet, a triangle, with lights only facing NW towards I-37 & Up River road & SE towards I-37 & Harbor Bridge. And not only could you easily pick it up from coming down south side of Harbor Bridge, you could also see big green & red "W" on top Wilson tower uptown & Redi Kilowatt in red on top of CPL downtown.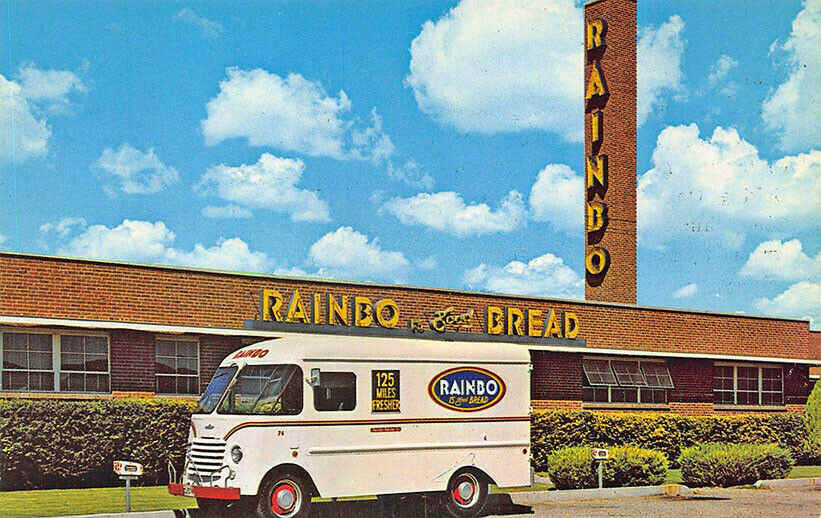 Photo #2. Rainbo Is Good Bread. I wonder how many people remember that catchy slogan? Note the lady with back to you checking out the meats in meat counter. Looks like Beil's across street from us on Leopard. The soda waters at bottom are Dr. Wells, a Dr. Pepper style soda, and Coca Cola. The boxes look like Silver Dust Detergent, the cans on shelf appear to be Campbell's and the cool clock is RIVAL Dog Food.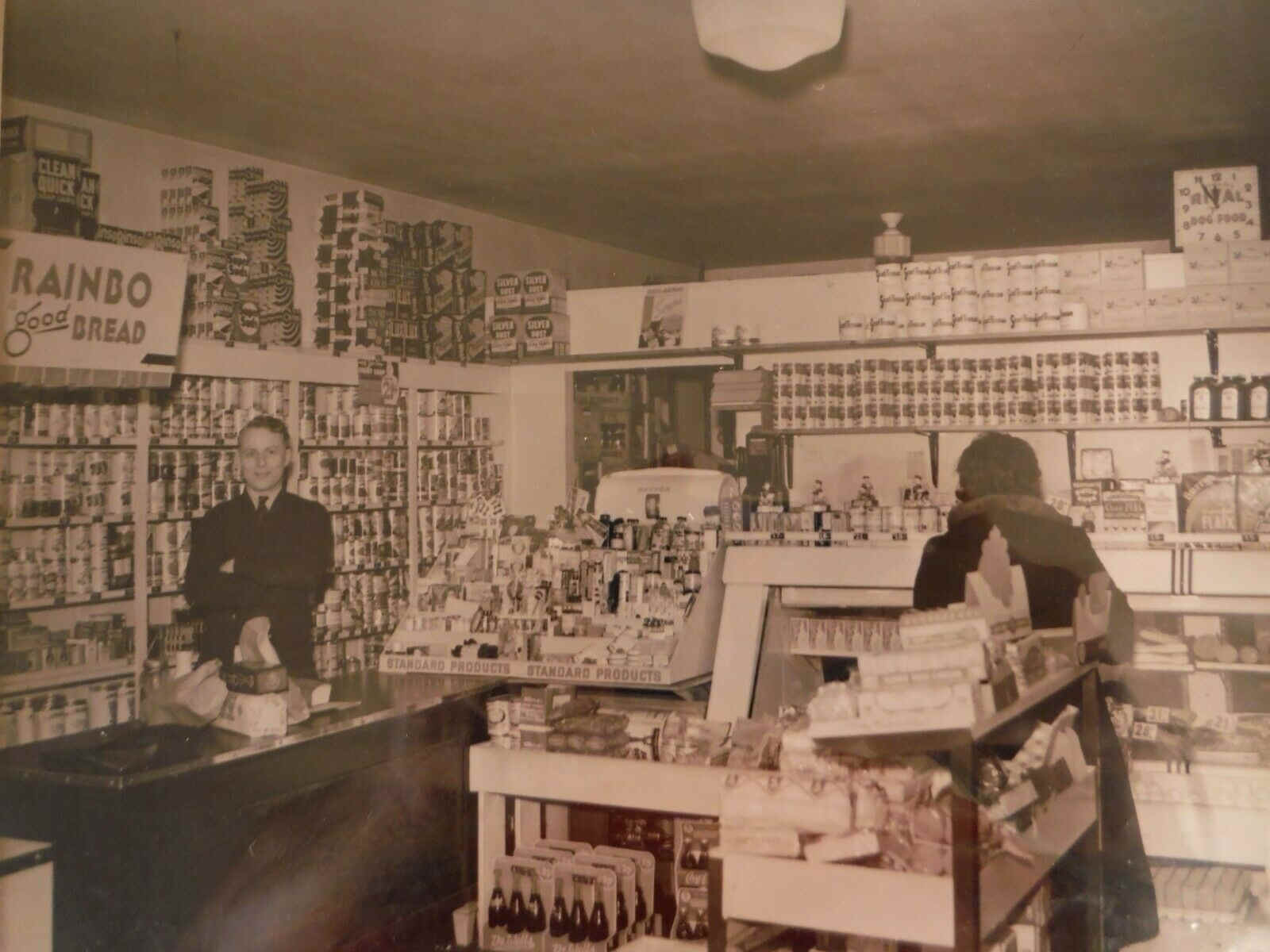 Photo #3. Day Old Bread. This common phrase still exists, I first heard term when momma took us (poppa drove, momma never drove) to the Day Old Bread Store behind Rainbo. In 2019, was in a Wal Mart in Houston and small rack of things they bake in store near milks said 'day old bread' wow, sort of just froze for second, flood of memories.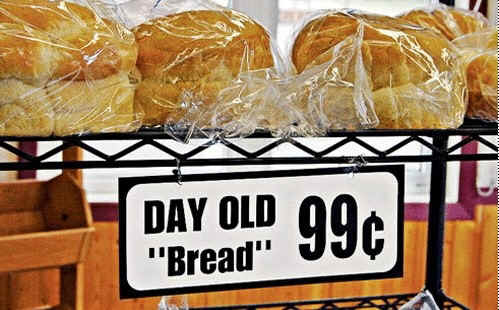 Photo #4. Rainbo Bread lunchbox. About as cool as it gets, you can still find these on ebay if anyone wants to pick one up for man cave. I would have been proud to own one of these as a kid.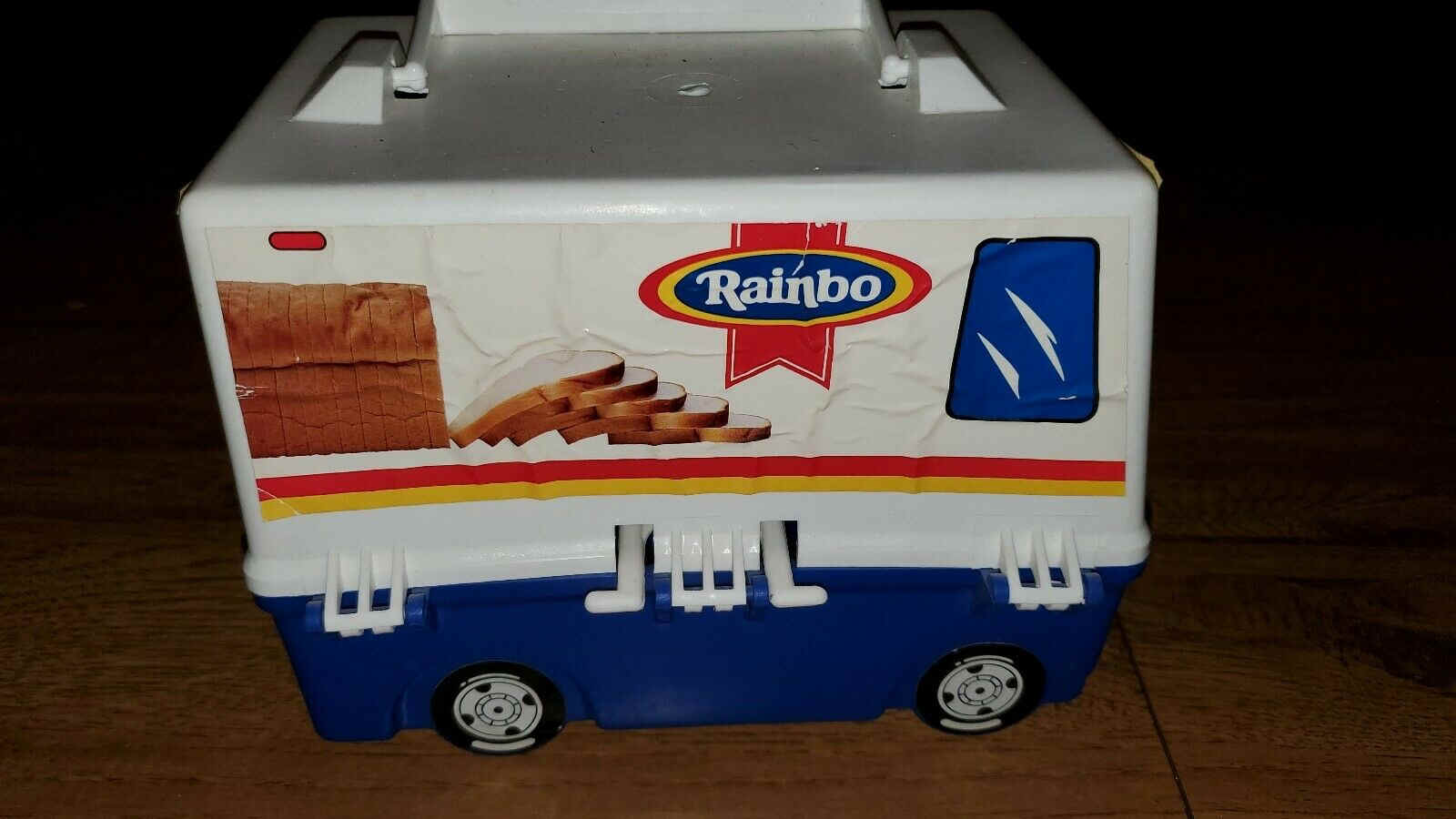 Photo #5. A lot of stores in Corpus Christi had these screen doors, with signs, and push bars in 1960s. What better advertising than to be in your face going into store. The Waco Food Mart, or Hameuei's place next to Sears had one of these. It also had bell near top ring a ding when door opened.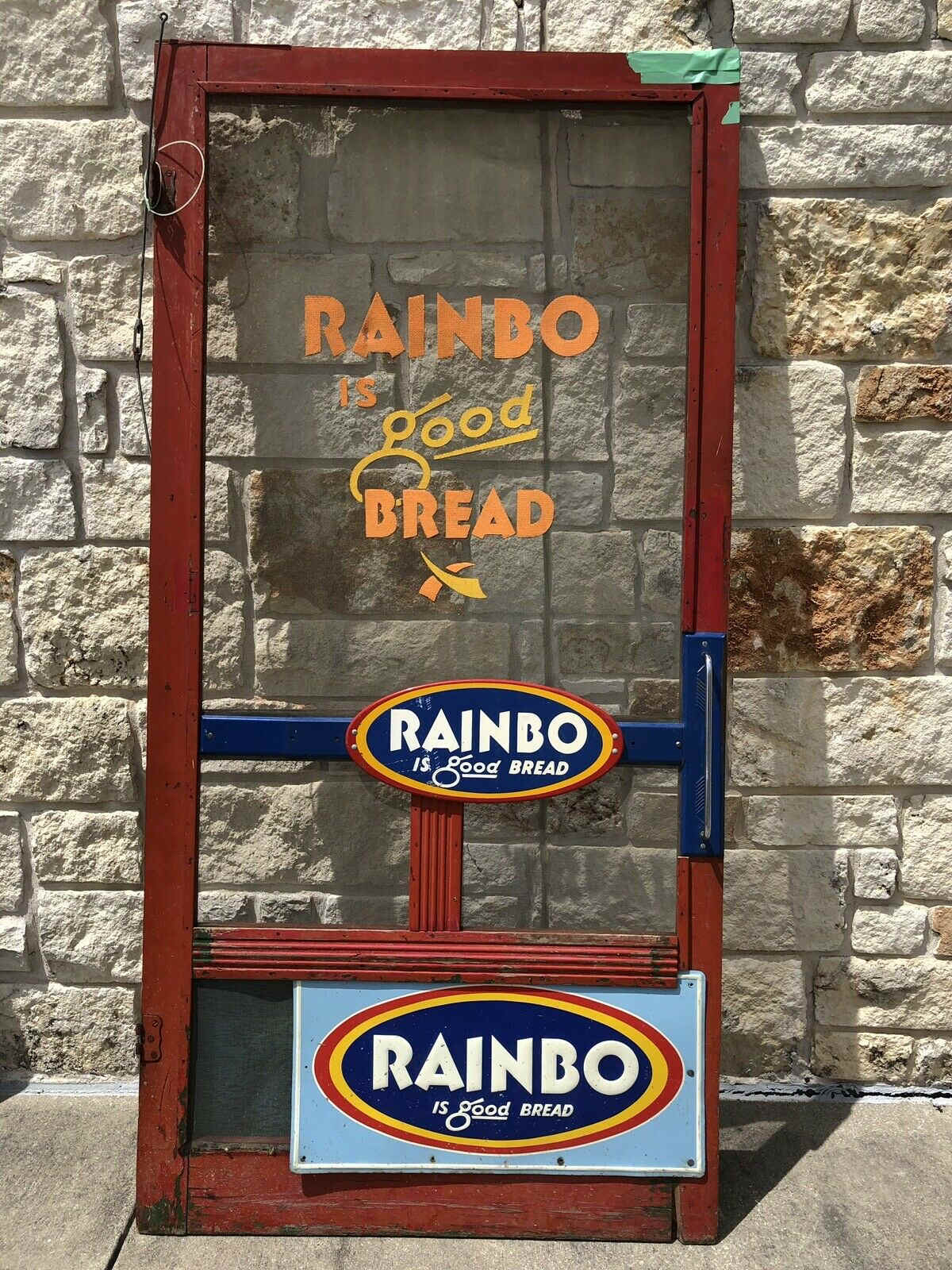 Photo #6. Day Old Bread Store, this is almost identical to the Rainbo Bread store place on Palm & Mestina behind Rainbo Bread. I would have to guess Rainbo had these all over USA near their bakeries. Good! You could get Hostess Twinkies, Ding Dongs, other things, I was partial to the little blueberry or cherry pies for 25 cents. Had to hide them from brother Tommy though.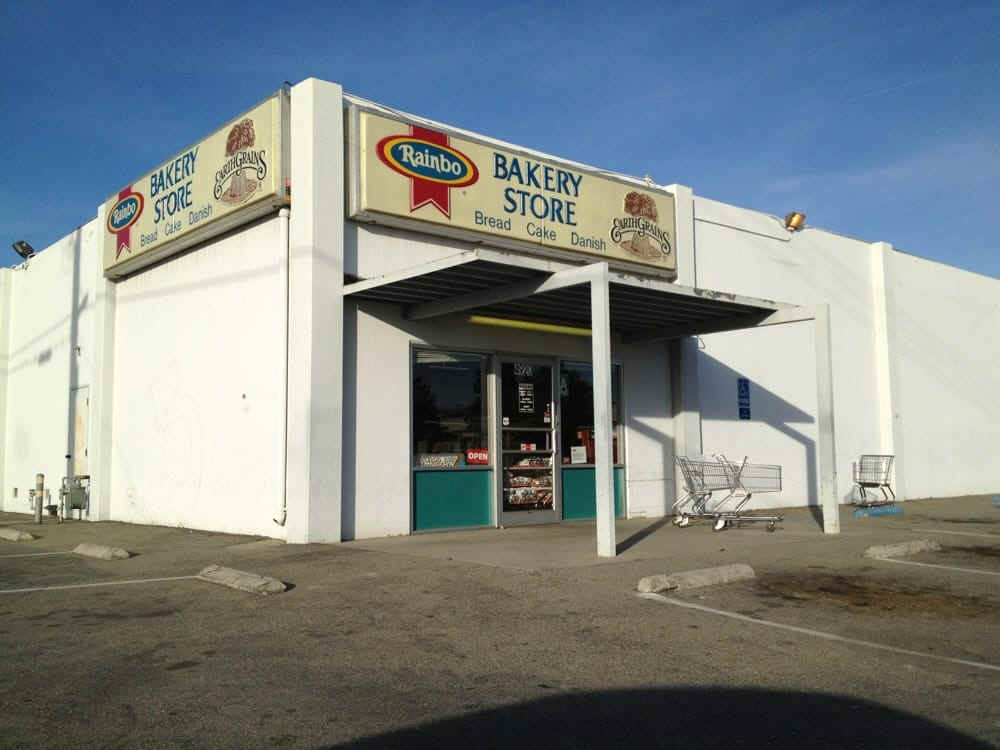 Photo #7. Rainbo delivery truck full of bread, pies, treats, sitting next to what is that thing, oh a pay phone on a stick, in 1970s. Had to explain the concept of a pay phone to my two youngest boys.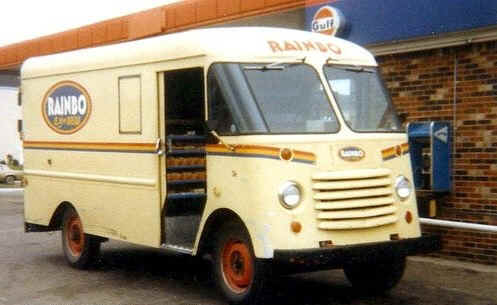 Photo #8. This is the small Rainbo Bread Day Old Bread store on Palm, facing east, across street was the big Ford Dealership with stalls to repair cars, paint, body, brakes and alignments. Don't let the small fašade fool you, this little store, stretched almost to white car there. Lots of great bargains.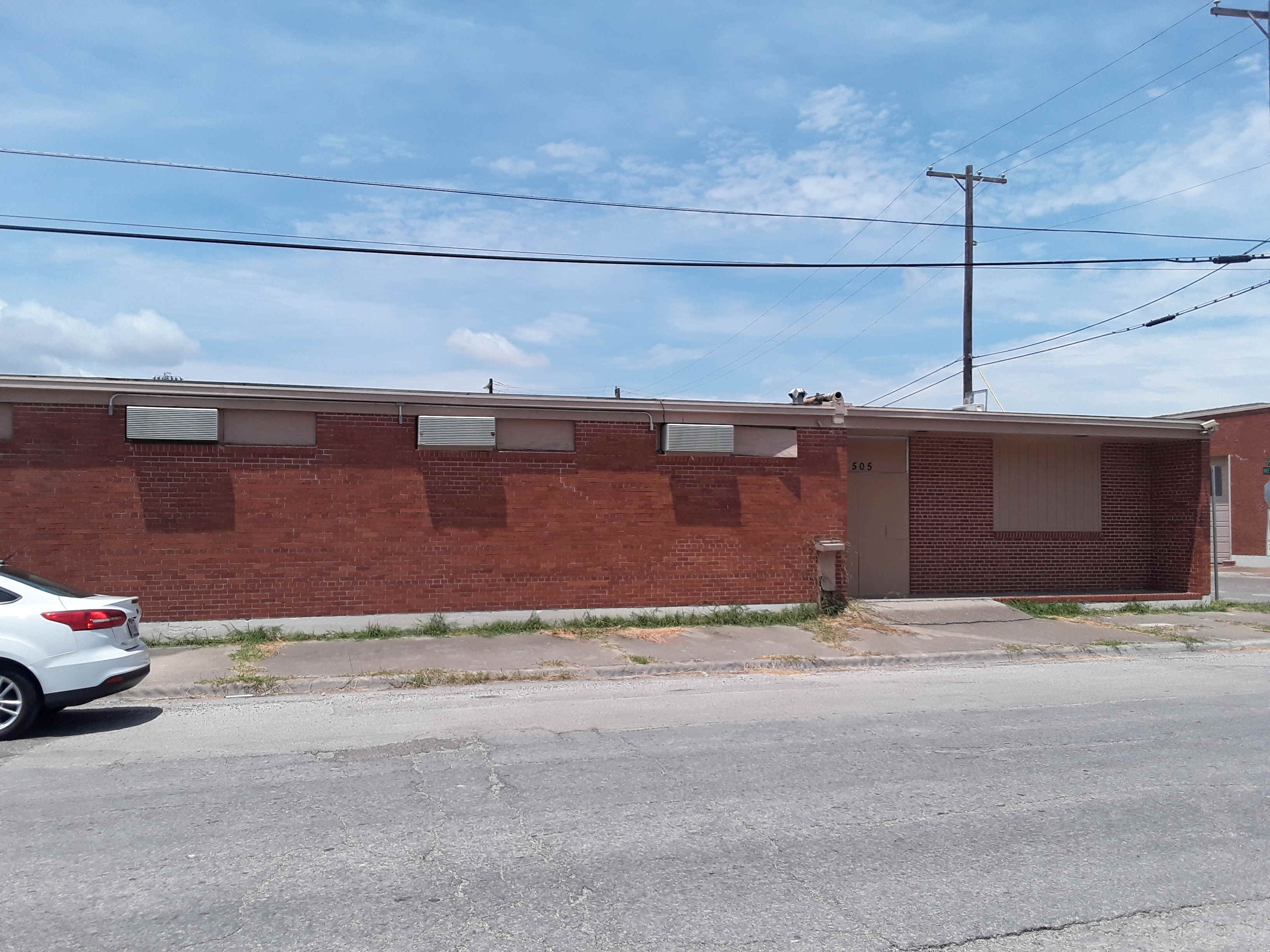 Photo #9. Standing in front of the little Day Old Bread Rainbo store, and across street to where Ford Dealership used to be, I took this photo which shows 4 of the buildings that used to encompass Rainbo. Photo from 2019. Left to right headed towards Leopard is Day Old Bread Store, across Mestina is truck area, the white building was mostly for suits, and end was part of main factory where bread made. The stop light is Leopard, and in distance right across Interstate 37 is one of the refineries. Imagine working downwind at the refinery there, you get to smell Rainbo bread mixed with carcinogen gasses all day. Yum!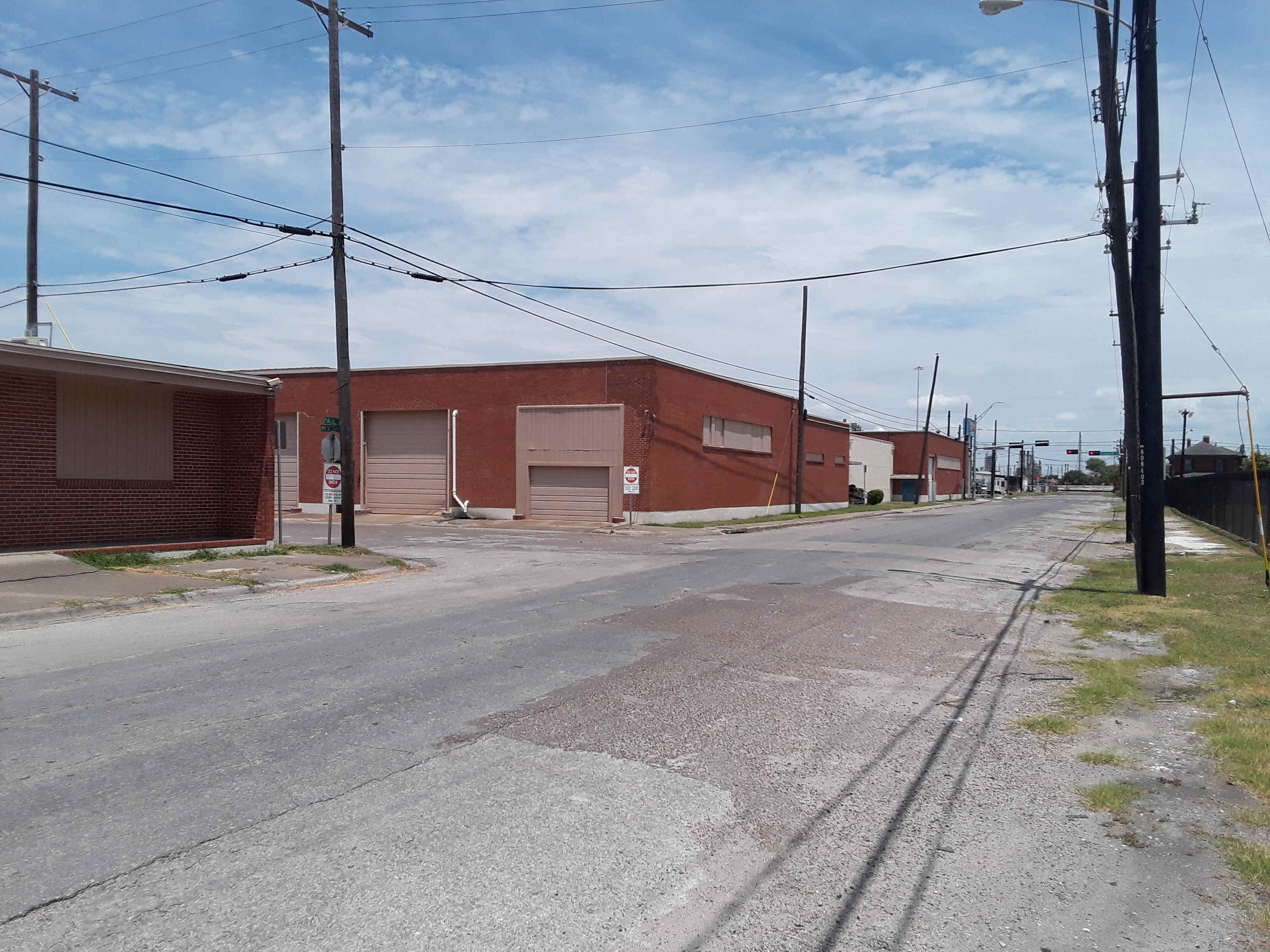 Photo #10. Took this photo 2019 standing on Battling Buc, hope they don't come after me for leaving Miller after 1 semester in 1970s, but too many fights, too many drugs, so had to use fake address of Hernandez clan on Naples to go to W B Ray. Anyways, looking at back of Rainbo building, I don't have a clue what the hell is in there, ain't bread no more though. But farther down Mestina is where all the cool little delivery trucks came in and out like mad beehive. So maybe inside this walled area was for truck parking. I can't tell you when Rainbo Bread opened here in Corpus Christi, just that it was a small part of my life living close to it from 1959-70 & then again 74-78.`I can't tell you when it closed down but Corpus Christi poorer for it.