Rock Alive!

This bar was across from King High School on Staples. 1982. In the photo shown here was different name, but same building. Not sure of year but probably late 1980s when was Club Royale, also saw duty as Electric Eel. I was fond of taking photos (still am) back then, some people didn't like me taking photos as they probably had open warrants out for arrest!

These guys (owners) had never ran a bar before and it showed. We had a liquor gun setup, so popular liqours on the 'gun' behind bar. For you not sure what I am talking about you have soda guy, and many places have liquor guns, some 2-3, for popular items like Jack Daniels, Crown, Cuervo ect. In the back room, you have bottles upside down to drain into the system. We were constantly running out of certain things here, and the guys would put Jack Daniels in something like Crown, Canadian Club hole, so now you have "Rock Alive Blended" stuff, which to someone who wanted say Crown, tasted like crap. So refunds or they drink beer or something. Not only was it waste of booze, but also illegal as hell! Texas Alcohol Beveral Commision (TABC) would have yanked the licsnse off walls if they caught them doing that.

Epic legendary bartender Rodney Page worked with me behind the bar. I am not sure why we had phone behind bar as never saw anyone answer it whole time bar was in existence. He was pretty much responsible for me staying in bar business in Corpus, then Houston for over 25 years. A real Bartender Sensei!

Any place that serves booze will have drama. Here in Houston we have drama with customers. One of the photos below shows two of our 'bouncers' (friends of owners) with two different situations on their hands. The guy on far right was just picking his nose. But we constantly battled underage, also fake IDs, at this place. So had to be vigilant! Oh, the "cover charge" we charged at the door, instead of reinvesting it into the club, the owners used that to pay bills like apartment rents, yikes!

The DJ booth was upstairs. And hot as hell in there until they put fan, then hot as hell with hot air blowing around. I believe Dana Steele of C101 FM worked as DJ here with me, she now on ESPN or something like that, moved onto bigger better things. Behind the bar we had bar gnat problem. We joked about this as while filling a customer's pitcher, the gnats (fruit flies) would try to land on foam, and if you moved the pitcher slightly the beer would push them down into beer, disappearing to bottom, so no one would see them. I guess then you get the eat them like Mescal tequila worm.

One day while filling a pitcher, I thought I saw salt move in the margarita thing which holds lime juice on foam. At first I simply blew it off, then went back to close up....it was maggots or larvae crawling in and out of the foam, so they had own condo, and each margarita we made with salt, might have had larvae in salt, no one ever know, same color but I damned near barfed right then and there. No had been cleaning this thing, was supposed to be cleaned nightly! So probably why "those who knew" were looking in their beer!

Rock Alive memorabilia..So as they said in Blazing Saddles 'let me whip this out' and I scanned these three pieces from my collection for ya'll. Head East is one the other is Point Blank. $8.50 admission! Fire Marshall would have shut us down if he did head count at either of these events, was well over seating capacity.

The autograph is from lead guitarist of Head East who wrote "to Eddie, the finest bartender & new waver I know with x-ray vision" I don't know what the hell that means either but I was cool, handled the MAIN bar all night getting butt kicked with orders, and made about $300 in tips. And got to listen to great band.

Don't remember much about Point Blank except they were loud as hell, and any of you who ever went to this place, regardless of name like Electric Eel, knows how sound reverberates in it. The back up band was Revelation, there was a girl named Diane Fourhetz who was real sweetheart I knew when lived at the ghetto sub apartments on Kostoryz at SPID, she married the band lead guitarist, not sure what happened to that Corpus band but were good. Another band we had here was ALL GIRL ROCK BAND Vixen! These girls rocked, only other all female band back then was Joan Jett who fronted The Runaways, but Runaways never played here. We had several bands that sounded like cats mating in heat, just absolutely horrible, damn YOU SUCK, go home, you run off all customers with that screeching crap. I still have huge 6 foot x 6 foot signed flag from Vixen. You can hear them on youtube, not sure if still same configuration though from 1982.

Was a really fun place to work until it shut down, and then all of us ended up at Nueces County Courthouse trying to get paychecks as many got kicked out of apartments, missed child support and car payments. But for a summer...this place ROCKED...it was Rock Alive!!

Photo #1, Rock Alive building in early 80s after I moved to Houston. This was about 1984, maybe 85, I moved to Houston in 1983 as no damned bar work down in Corpus Christi, really seasonal crap.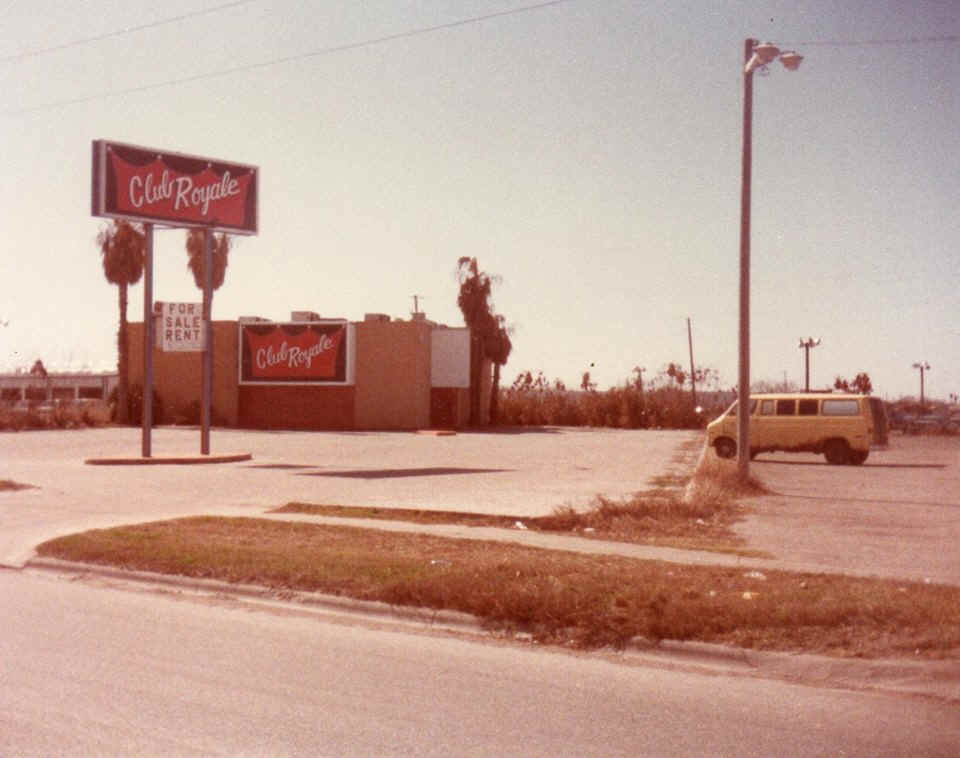 Photo #2, my behind bar. Beach in day, Rock Alive at night. I was living the movie Cocktail with Tom Cruise ha ha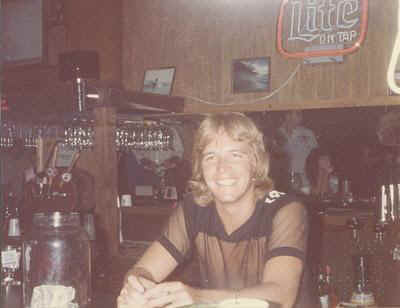 Photo #3, Rodney Page my mentor, probably looking to see what all we out of! Or killing gnats!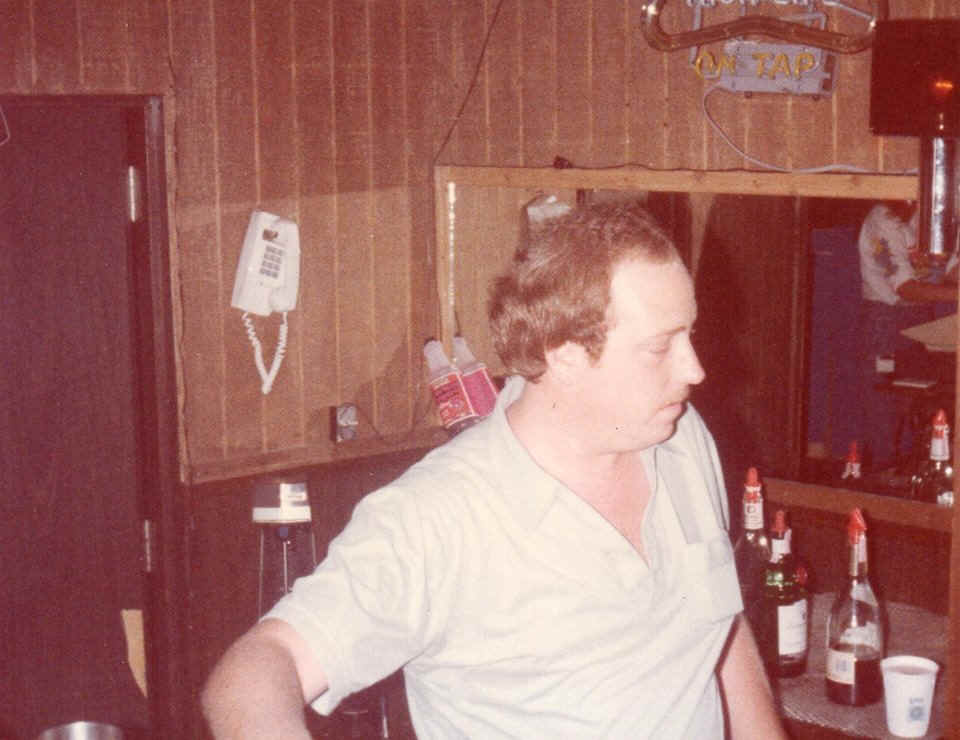 Photo #4, Owners Jeff, Clay & some goofball who hung out with the owners. This place would have had a long life like Mars (or Robert St) if these guys kept investing in club.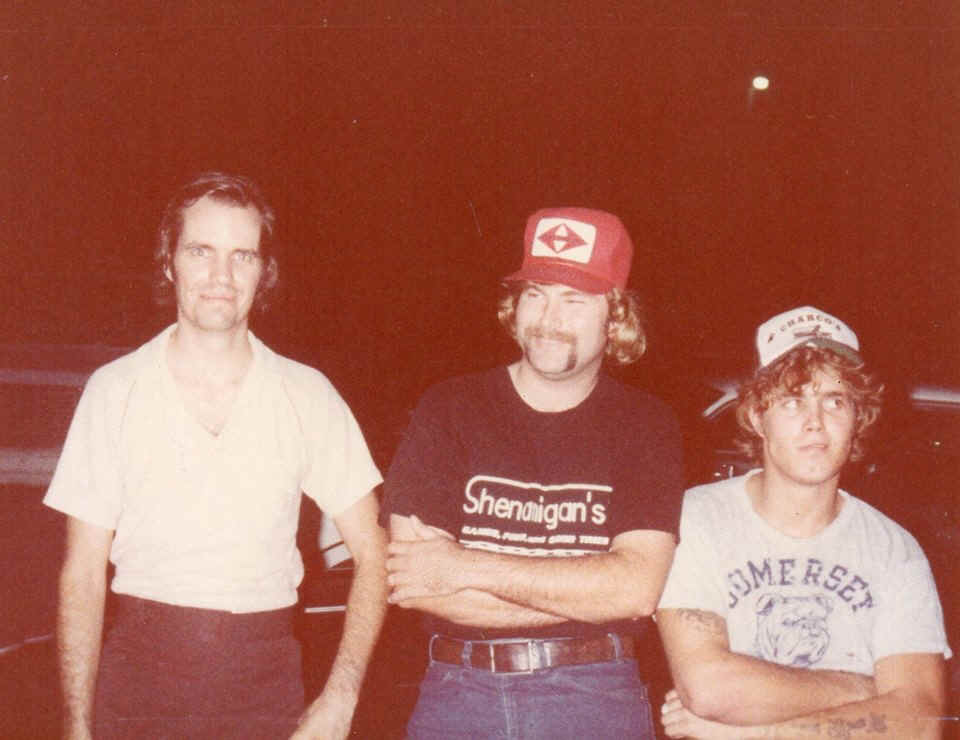 Photo #5 drama outside, we had issues with underage, fake IDs, and what not, but our 'bouncers' of which several shown, always seemed to take care of it.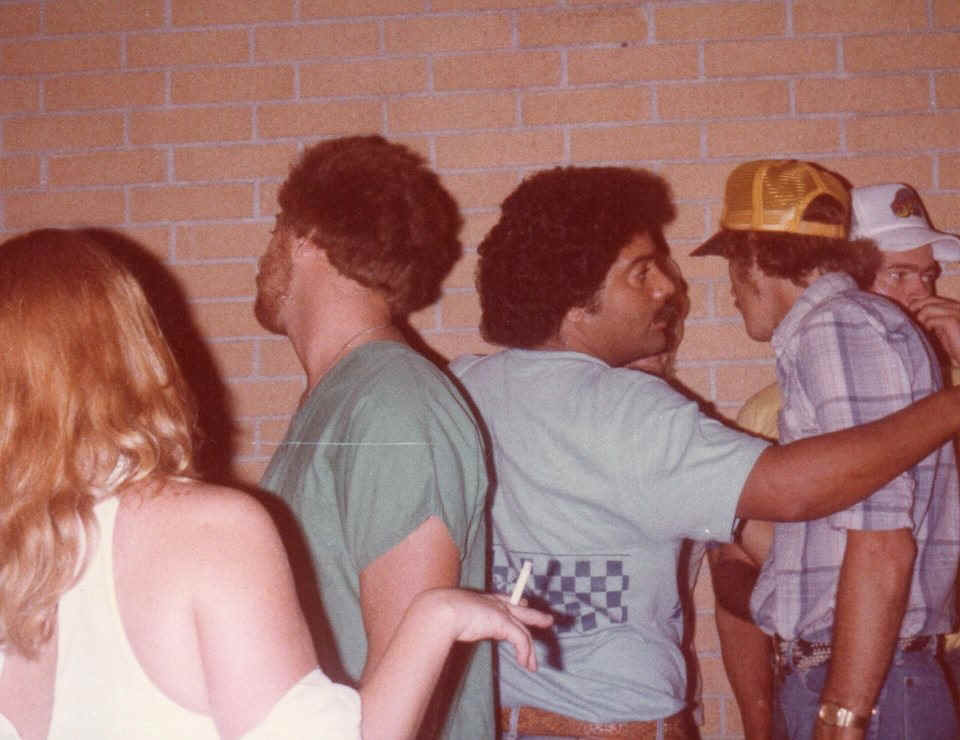 Photo #6 inside DJ booth upstairs, what is that prize at bottom of pitcher? Just gnat larvae no big deal, they are crunchy & full of protein! We also had C-101 FM dee jays spin the records up here. Dayna Steel too.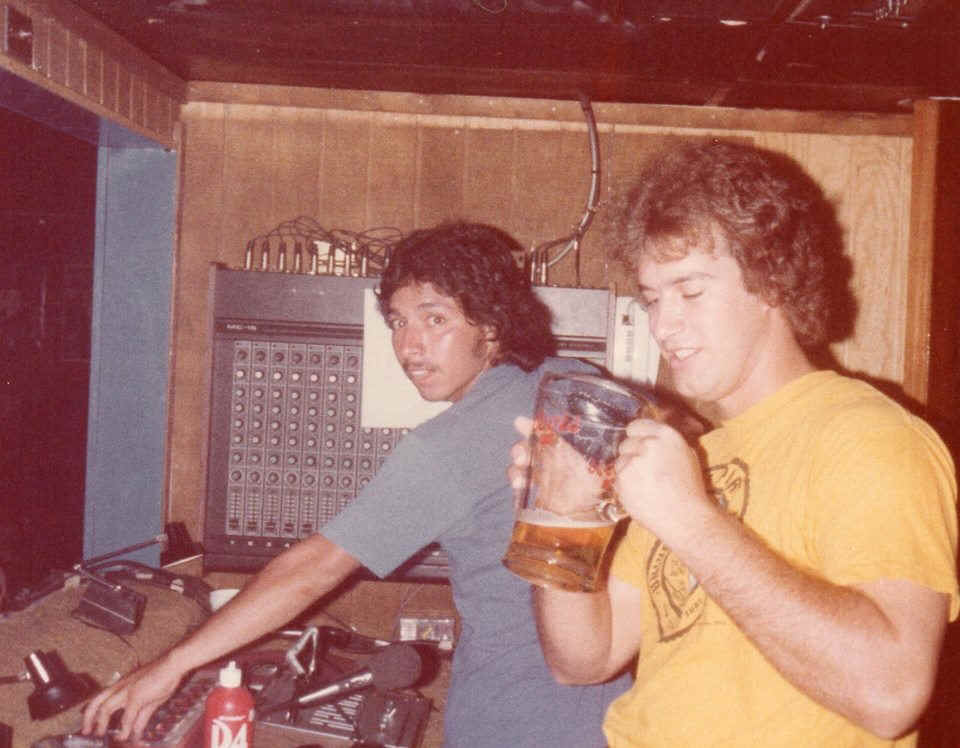 Photo #7 some of my personal Rock Alive memorbilia!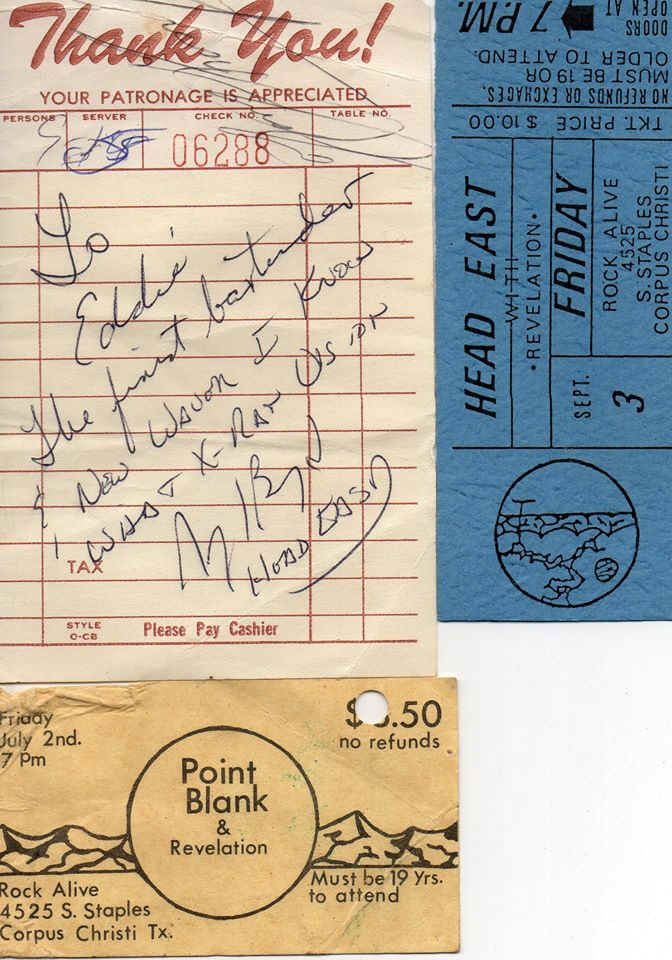 Photo #8, me behind bar, you learn early hustle all the guys & flirt with all the ladies and the tip jars fill up! The bumper sticker I stuck above there says "Have You Hugged Your Bartender Today" I liked not only waiting on customers, walk ups, but kicking some ass in the 'waitress station' where you would be a octopus on busy nights!