Six Points & Surrounding Area Early 1970s
SIX POINTS. Price's Chef, Cages Hardware, Alexander's record shop, Zapata's Head shop, Toy & Hobbies, Mc Innis Book Store, Tower Theater, Maverick Market, Mc Nabb's Liquor Store, Fox Photo, Sound Vibrations, Rexall, Good Shepard, & more! In 1972 our family lost the free use of double wide trailer (with the polyester curtains and a redwood fence!) no, we didn't have anything like that, just big trailer shoved on side of house at 723 Doss, as Senator John Tower ok'ed use of over 10,000 trailers after Hurricane Celia, Aug 3rd, 1970. Our 2009 Antelope house was destroyed, mostly from 500+ pound fan that came off Coca Cola next door and hit roof, which hole got bigger & bigger each gust. So, fast forward to 1972, Lloyd Remple a car friend of my dad Homer T. Stakes, let us move to his rental house 642 Naples. Or Naples & Staples I used to joke. This was whole new world to us. Brother Tommy was going to be a Ray Texan, I ended up at Incarnate Word Academy, another story, another day.
Six Points was right around corner, and FULL of wonderful places I would walk to. And of course dig thru trash, ain't giving that up easily. I was 13 now. I will get to the neighbors in another story, this is about Six Points. At the time in 1972 this was a really nice neighborhood, families, older retired folks, just good people. Next street over was Del Mar, those (to me) Richie Rich houses, but still oogled them when walking. A nice alley that ran from our corner house provided me with a ton of doves I would shoot with bb gun, bringing then back in bag for our cats. Sometimes would walk in alley all the way past Alameda towards bay. No one cared, not like now, then was teen with bb gun, now, am Taliban. Weird how times change. Sometimes better, sometimes worse.
I was allowed one HO scale train piece a week per dad's $156.00 paycheck working at the AMC Dealership downtown you have seen me talk glowingly about, and built a whole room by hand of train set in one bedroom of the 642 Naples house, the room with French doors, and called it Cannon City. Reason why is I had a metal cannon someone gave me, so named it that. A place called Toys & Hobbies shop on Clifford Street where across street White Rabbit would eventually be, this place was HEAVEN to a kid with all the models, toys, trains in it. What money I made however like cutting grass I spent it here, the people who worked here were absolutely Corpus Christi's finest. So I never stole anything here. That is a reoccurring theme with me coming from craphole ghetto on north side. But this place was wonderful, and they realized I was not going to waste their time, but buy things, and off I would go. With my loot. Might cost dollar more than Woolco in Parkdale Plaza, but hey, I had WALKED here 2 blocks away! McNabb's liquor store, was across from what once was Beil's then White Rabbit, this place I went thru their trash several days a week. The sheer amount of stuff, mobiles, beautiful sexy girls selling beer or booze taller than me, Crown Royal soft bags I could use for other things like toys, this was a endless supply of neat things and some of them would sell for $5 to neighbors. Sometimes more $$$! Who wouldn't want a hot girl 6 foot stand up cardboard cutout who was holding a six pack of Coors Light, wearing go go boots & hot pants. I tell you who. Momma. "Not in our house!" Ha ha sold that to guy 5 houses down for $10.
Roosevelt Baker Photography, (Fox Photo) Mc Innis Book Store, these two places were side by side on Alameda right about where streets all screwed up if you are drunk. Hell, even sober, is still confusing. The photo place had nice easy to get into dumpster and I found not only films in there, but cameras! Some of them high dollar like Canon and Pentax to name a few. Why did they toss them? Maybe could not fix, but brother Tommy or other people I knew would buy them $2-$10 each. So nice racket. Sometimes found people's developed photos in there, nasty stuff. Why did the photo place waste time developing these if only going to toss? Maybe owner didn't want to see themselves naked, I can believe that, seeing some stuff I saw. But like dodging hypodermic needles in Rexall dumpster, was a risk I was more than willing to take. Next door was a great bookstore, maybe family owned as always seemed to have a number of older folks working there, not sure if related, but Mc Innis was one of my favorite places at Six Points. They had real books, paperbacks, of which for some reason I had sort of slowly moved away from comics to those. More words. Big words. But my vocabulary was expanding quickly. We are talking Spelling Bee quickly. Spelling Bee champion quickly. And I liked many of the UFO books here.
Zapata's Head Shop, (Dirty Daves Head Shop) Tower Theater, these two places were across intersection where Alameda fades off into unknown distant neighborhoods north. Strange part is Alameda paralleled Brownlee, so if headed north on Alameda, would come out next to Sears on Leopard at Sam Rankin, a few blocks from old house. Brownlee popped out same route, and came out 2 blocks from house! I only went into the head shop 2 times and didn't understand what I was really looking at but my dad had told me neighbor Sam Higgins smoked marijuana and that was where he shopped for his illegal wares. Ok, good by me, but I was 13 looking at stuff didn't fully comprehend, and I did like the tie dye shirts, the albums, and crazy lights in there, lots of beads and hippie stuff. There were room you entered thru door made of hang down colored beads, wow, could go in and out of that all day. And I was allowed in there. Ultra cool posters that black fluorescent lights made come alive, I ended up getting a few for my room at house, momma not too pleased, but went 'ooooh, that looks nice' when she saw Jimi Hendrix light up with black light. There were wizards, peace things, planets and suns, rock stars, and psychedelic things oh my. Posters were about $3-$4 then you know. At the head shop, later on when I was 17, I used to steal 8 track tapes at Dillards and Penneys in Padre Staples mall, my record was 9 of them in one swoop at Dillards, the guy at Dirty Daves would give me 'short list' of ones that he wanted, and off I went, was getting paid $4 a tape, he resold them for $8 a tape. Also HEB on Ayres and Globe at corner of Ayres & SPID I uh, shopped, yea, that's it, shopped. Never got busted. Nothing to brag about but Tower Theater was next to the head shop, and showed Mexican movies. Lots of horns, like Domingo Pen show, or at Galvan's Dance Hall. I can only tell you I saw two movies there, Cantiflas and Herma Linda Linda a big fat witch with big wart on nose Ha ha maybe a Moody Cheerleader?) and Cantiflas funny type guy like Charlie Chaplin. I was there as guest and didn't understand a damned word that was being said, I only knew Spanish cuss words, of which had gotten my ass paddled a few times at home saying. But I would laugh when others laughed. sort of like singing hymns in church, you don't know words so just move mouth, or even worse that Auld Lang song New Years Eve, no one knows that except first verse 'for all acquaintance be forgot and' then everyone nuh, nuh, nuh, la la, well that was me in Mexican movie. Was beautiful place though inside, and hot dogs that rivaled Center Theater downtown, same with over buttered popcorn, yum. The foyer inside here was just yummy, no other way to describe.
Back across street, and I hope no one minds me jumping back and forth across this intersection, but on corner was Price's Chef a 50s type diner that has been around since before my parents made out in there. 1940 I was told, not parents making out in booth, the Price's Chef founded. I could not go here too often as well, no more 10 cent toasts, I think Hasty Tasty, Sheffields, Atlantic Thrift all had some Batphone and got together letting them know watch out for this kid who eats all the butters and jelly packets. Here was25 cents. I did go in here several times to get a chocolate shake, of which was super, and at the time, 49 cents, so not bad and also filling, momma didn't need to know and I would still eat back at house. There was a big bank next to this place on south side. I could go in there, and drink all their icy cold water, later would take friends in there like Danny Hernandez who lived a few houses down. We never did anything, just walk in, look around, pick out some free candy, drink some water, look important. Didn't have penny in pocket.
On north side of Price's Chef was a record store. Corner Clifford & Alameda. In 1972 and I would stare at anything with a padded bra. Ok, even not. But in the little window of this place Carly Simon had just released No Secrets album, and on the cover was Carly with that big toothy smile, and headlights on high beams. I found myself stopping to stare at this cardboard cutout thing (similar to the cardboard things I was finding behind Mc Nabb's Liquor Store) but sometimes just stand there, people walking around me, sort of catatonic. I heard the You're So Vain song on KEYS radio so was familiar with it and had no interest in buying the album, was more of a rocker, still am. But there was Carly smiling back at me. Ah, never mind she too old for me. 'Hey kid, you gonna stand there all day or buy something?' Well, I would buy records here, they were cheaper than the head shop, and what was fantastic was this place had 'listening booths' you take certain record, go inside WOOD booth, that looked like telephone booths, and listen to in private! No, I was not going to ask owners if I could take that poster in there with me, get minds out of gutter. Hmmm. I bought mostly 45 RPM records, but the experience of this place was lasting, Alexander's Record Store, but seemed to change names then to Alexander's Radio Center, or vice versa. And next to it sandwiched between Mc Innis Bookstore was Cage's Hardware Store, was familiar with them as the old hood we moved from one was corner of Lester & Leopard, block away. Nice people here and my dad bought things to improve house like paint., shellac, nails.
Maverick Market anchored a place at corner of strip shopping center on Brownlee, and this was my go to place for snacks, like NEW 32 oz Coke glass bottles and Dorito's then, two of my five main food groups. Can't tell you much about the other places in this strip center which sort of pointed northeast towards the gazebo bus stop in middle of Six Points, I do remember a place for ladies to get big hair in there though. If you followed this little strip center north right around corner was 10th street. And the Carousel Club would later be there in later 70s as I used to wear my K-Mart polyester shirts that sparkled, my KISS boots that made me 6.4" tall (am 6' anyways, but KISS boots were in" later in 1970s) so used to frequent both those places. Not when I was 13, not even sure it was Carousel then. Back behind the Maverick Market on Brownlee was a place that steam cleaned clothes, and had a fašade like Lew Williams Chevrolet, all Jetson's looking and next to it was Church's Fried Chicken. Ummm... if my typing gets all messy now is because am drooling on keyboard. I loved the chicken place could get 3 piece meal and 2 fixins for $2.50 then. Or LESS. Only thing better than Church's back then was Shep's but that was back in old hood, near Miller, this was walking distance!
Right next to the Bus Stop Gazebo was a Rexall drug store. Nice place, went in there for gum, chips just like Maverick Market. I am pretty good at art and drew a menacing possum with "possum removal service" sign and Danny Hernandez & me walked in and I asked if we could put it in window, employee let us, it was spoof thing, and was there for weeks. We almost didn't get to do that Danny was giggling. This Rex-All was on corner of Palmero & Alameda, faces Price's Chef. Next to it if you walked down Alameda south was a resell shop, believe it or not, a resell shop still exists there but not sure if same one. Shepard's Corner, but for like of me, there was not only this one, but some garage sale type place next to it don't remember name of. And on corner where Luciano's now stands, there was a really nice flower shop. This place I never smelled so good diggin in trash. My dad said "I fell in bucket of sh*t & came up smelling like roses!" ha ha, little did he know. In their trash I would take time topick out best carnations, daisies, roses, and other pretty flowers. So not only would I score brownie (not Brownlee) points with momma, I also gave them the other ladies, mostly widows, on Naples, like across street Miss Forrester, next to her Miss Duran and next to her Miss Thomas. Next to Miss Thomas was the Casarez family, Daren could buy wife Anna's flowers though. These ladies always appreciated the nice gesture and no one needed to know where the flowers came from either. See, I DO have a softer side.
Several places I might have well mention in Six Points was Sound Vibrations, only went in there a few times, guys keep a eye on me like I am fixing to steal anything. Duh! Ironically at this time, under my train set was a Marshall amp, and I had Roland double stacked keyboard I played back in my choo choo train room. There was a big Laundromat on corner of Staples at Brownlee facing north towards Mc Nabbs & Maverick Market. They had a sort of gumball machine on wall that sold small boxes of Tide, Gain, Downy and other softeners and soaps, 25 cents a box, about size of kids small cereal boxes. My only reason to ever go in this place was not only to smell the freshness but mostly put dollars in the coin changer and it spit out quarters. That was a neat machine, I needed one in my bedroom at 642 Naples. Carly cutout too. They also had Lance crackers and other snacks in machine, cheaper than Rexall and Maverick Market too. There was a gas station, I believe Conoco on corner of Clifford & Alameda, was right next to Toys & Hobbies Shop, and the building had lots of glass and futuristic theme. Just like around corner clothes steaming place on Brownlee Jetsons type place, long gone now. The two big buildings called 6 Points Plaza North & South corner of Brownlee & Staples were called something else then, great places to ride bikes at under garage on south tower. Wynne Seale behind them, and across Ayres was wonderful old school donut shop, I think building still there, but little place closed down I do not know when, but was always busy in 1972.
I may have missed a place or two, please keep in mind this was ALMOST FIFTY YEARS (caps mine!) ago. 1972. A long time, and am drawing on these memories of being a 13 year old kid unleashed into a new, 'modern' neighborhood. But it was my neighborhood for...just...a...little while, maybe 2 1/2 to 3 years before Lloyd Remple decided to rent 642 Naples again for not $300 a month, but $600 a month so we were forced to move back to 723 Doss & into hell again, no electricity, no hot water, no air condition, no phone, so we sort of went from living on Hewit Drive to Stone Age sadly. Ah, but for a little while, my domain, wow, still have dreams about that little area, Naples, Southern Street, Louisiana Parkway, Cole, Del Mar, Atlantic, as Adele once said 'we could have had it all!'
And if you are wondering why the places not orderly, and jump around all over place at Six Points, I was pretty much like Billy in Family Circus on my bike, or walking then. If I ever moved back to my hometown, I would buy a house in this area, seemed so peaceful, every day was a Sunday morning. At least to me then!
PHOTOS: photo #1 642 Naples, in July 2018. If you drive by it, check out how many windows it has! Sad to see it fallen on hard times, garage boarded up, front window too, but is what it is, this whole area has seen change.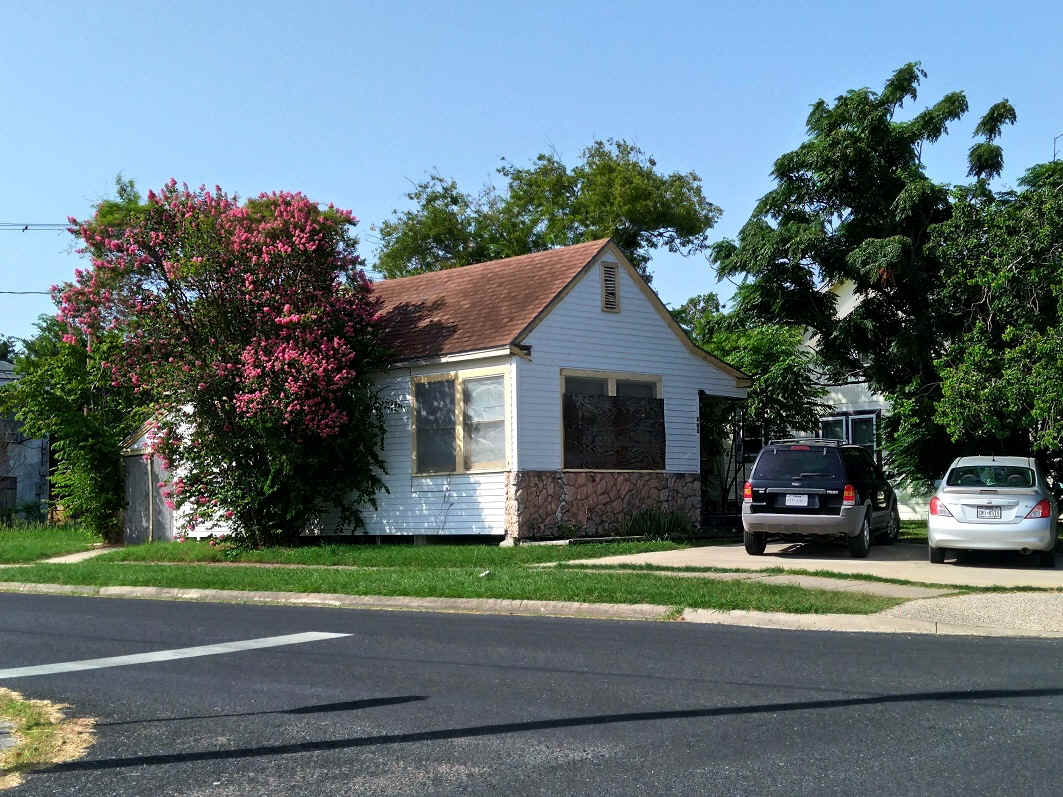 Photo #2, Price's Chef with two of my kids & wife. They liked the place and it has not changed much since 1972 when I lived a few blocks down, so I can afford to buy them more than big bowl of crackers, some toasts and eat pound of strawberry jelly and pound of pad butter now. Aw, they look so cute like tourists! Well, was 97 degrees.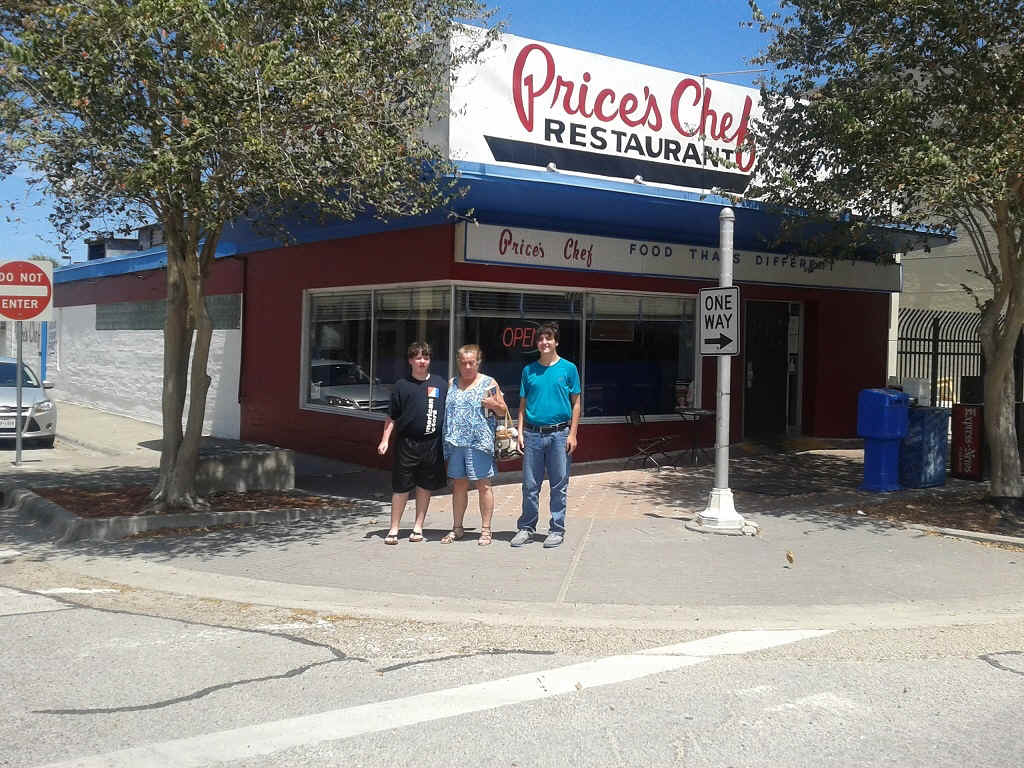 Photo #3. This cardboard cutout was what was in the front window at Alexander's Record shop. Carly Simon is a beautiful woman, sure as hell was to a 13 year old boy with hormones exploding ha ha. Oh, she talented too.And I still to this day don't know who she was babbling about in the You're So Vain song, most people think it was Mick Jagger of Rolling Stones fame.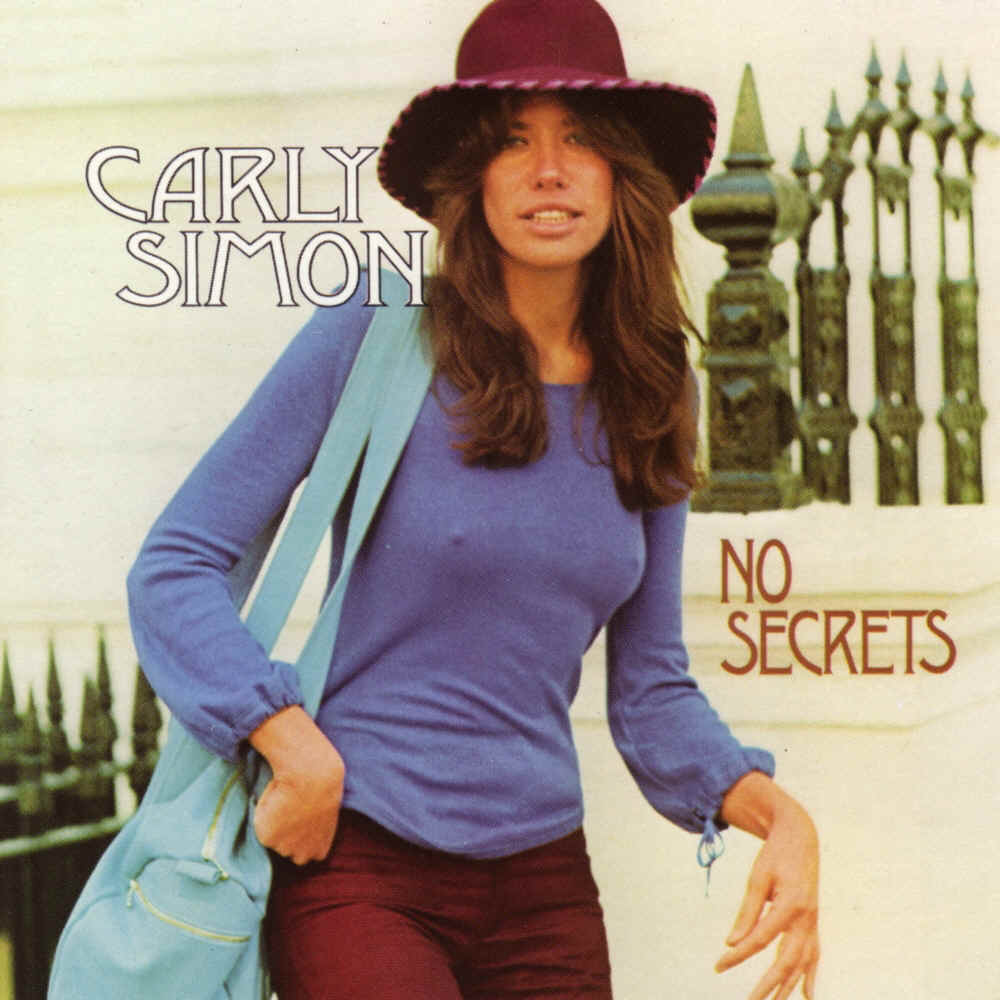 Photo #4. This is 2018 but still shows eastern front of Six Points between Ayres & Clifford. Left to right in 1972 was Fox Photos, the Blue Frog GALLERY, place was Mc Innis Bookstore, the Blue Frog MERCANTILE was Cage's Hardware, and where Hester's and blue sign place on corner was Alexander's Record store. Some of these businesses have either expanded, or shrank space wise since 1972 though. Not shown far right is window angled to face Clifford & Alameda where Carly Simon poster cardboard thing used to be.Look closer, that might be me still standing there 46 years later looking at it. "Kid go home!"

Photo #5. Good Shepherd resell shop. This place is on Alameda facing east towards bay. Don't be fooled just looking at it, GO INSIDE, there is a lot of neat things like antiques, ceramics, bargain priced cool clothes but I didn't find any tie dye shirts. This time....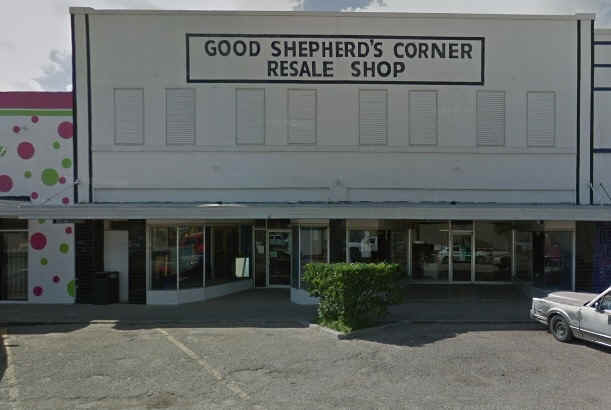 Photo #6. Sound Vibrations. Awesome place if you into music and talented like me. Well, not talented no more, sounds like cat in heat howling when play keyboard darn it. Even dogs hide. But this place is THE place to go for drums, keyboards, guitars, anything musical. Next time I visit Corpus Christi will take my boys here, we didn't have enough time on intenery last visit, schedule was tight. Check them out, if you have kids, get them interested in MUSIC! My youngest plays cello!

Photo #7. Across from Wynne Seal junior high on Ayres sits quietly the little donut shop that God only knows how long had been around. Closed now. Gone are the smiling ladies, the aroma that wafted thru whole area, giving Butter Krust a run for its money when the wind was right. In 1972, some of us walk to this place, and donuts about 10 cents each, the friendly ladies also toss in some free donut holes.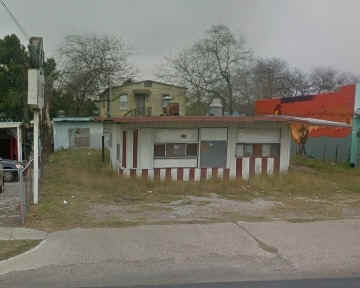 Photo #8. Tower Theater directly across from Sound Vibrations, went in here a few times, felt like I was David Duke at Black Lives Matter meeting. Really out of place, stood out like sore thumb. But had great time, just didn't know what the hell they saying, at least had someone to translate some things to me, but really delayed laugh, I would laugh, by then, seems rest of theater had stopped laughing. Awkward! Callate La Boca!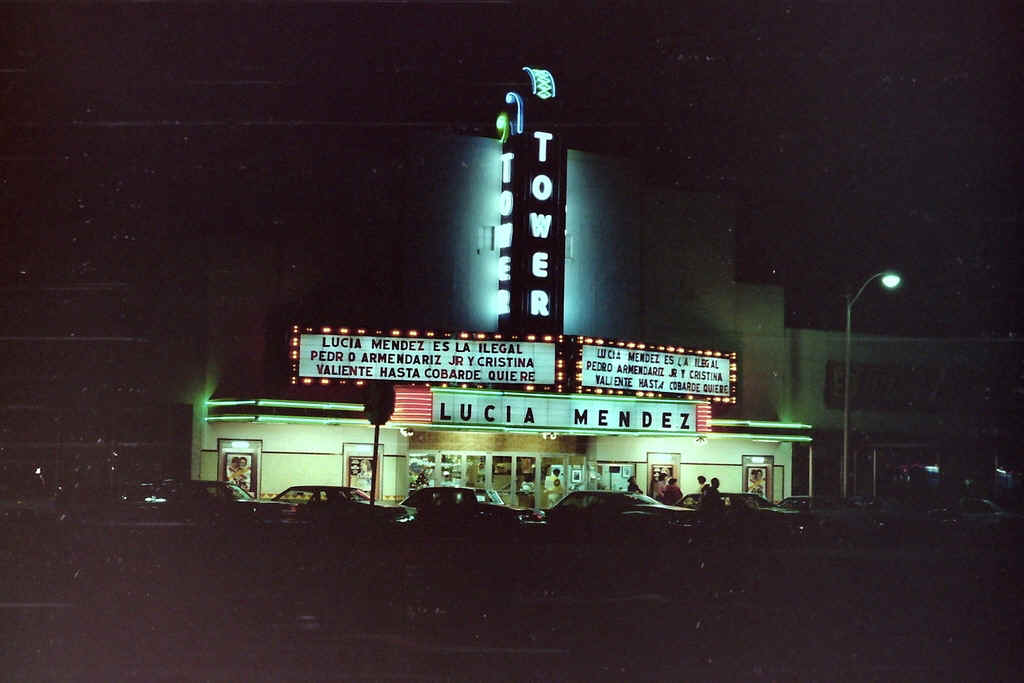 Photo #9. Billy from Family Circus, yes this is me at Six Points in early 1970s.