V-Land: The End of Skateboarding

V-LAND: THE END OF. If you skateboarded in the 1960s, 70s, 80s, you knew about V-Land. Sandwiched between Interstate 37 at Brownlee, this cool looking, flat "V" shaped piece of cement was supposed to be drain for when heavy rain, and flooding occoured and water by the tons, poured into "the bowl" Leopard, Brownlee, Antelope under crosstown. Skateboarders used this to hone skills day & night. The Corpus Christi Police Station is 50 or so yards away, and all the times I skated here, which was just around corner from our old crappy house Doss & Antelope, not one time did police ever mess with us, or run anyone off. A constant parade of hoodaous, dicks and narcs passed us by.

V-Land has a LOT of my DNA on it from many falls, bruises, scrapes, hair, skin, you name it. Everyone ate V-Land, no matter how good you were or thought you might be. Never saw a fight there either from north siders or south siders, think about that, as competition, trash talking, skills and perceived skills can lead to heated exchanges or worse, like we saw with Surfer Wars near Bob Hall Pier.

Not here. There were not a lot of places to skate then, some did the seawall, others like me, parking garage behind the Center Theater or Widowmaker in Cole Park the long hill if you didn't know what you doing or could not control your board, off you went! Some choose malls with nice flat cement. Yet others schools, being a W. B Ray Texan several of us skated there when it was closed on weekend, also Carroll on Weber.

I still have a custom aluminum skateboard I built in 1970s but blew off a wheel in early 1980s, and never replaced the urethane tire, so it sits quietly on my garage wall to testominial of a simpler time, a quieter time, when one could just jump on a board, Corpus Christi wind blow thru hair, and could skate wherever was flat. Will have to tell you about skating on top of now gone Memorial Coliseum one day.

V-Land sadly like so many things vanishing in my hometown, is gone. And with it, the great memories of friends, enemies, and anyone who chose to ride a board on V-Land twisting, turning, flipping board, and many of the insane tricks some could pull off like X-Games decades before X-Games. So I salute anyone I crossed paths with here, shared a beer, a bit of advise, fixed someone's board, or helped them up after a wicked spill.

Photo #0. This guy was great on the hills, but rode more to the Lipan & agnes Laredo exits area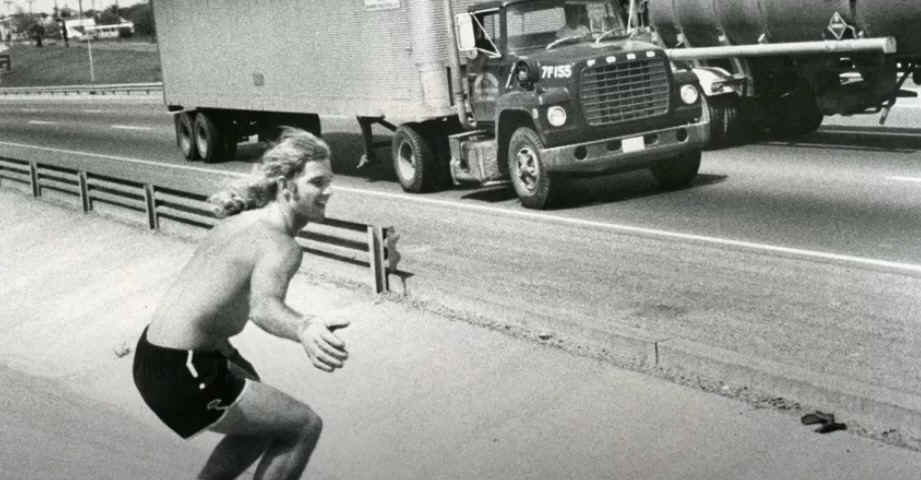 PHOTOS: Photo #1 V-Land as seen from Brownlee under the huge Crosstown overpass, I-37 to downtown on left, I-37 to Calallen & points beyond on right.

Photo #2. The fall of V-Land as a backhoe takes out one side. I salute you my brother.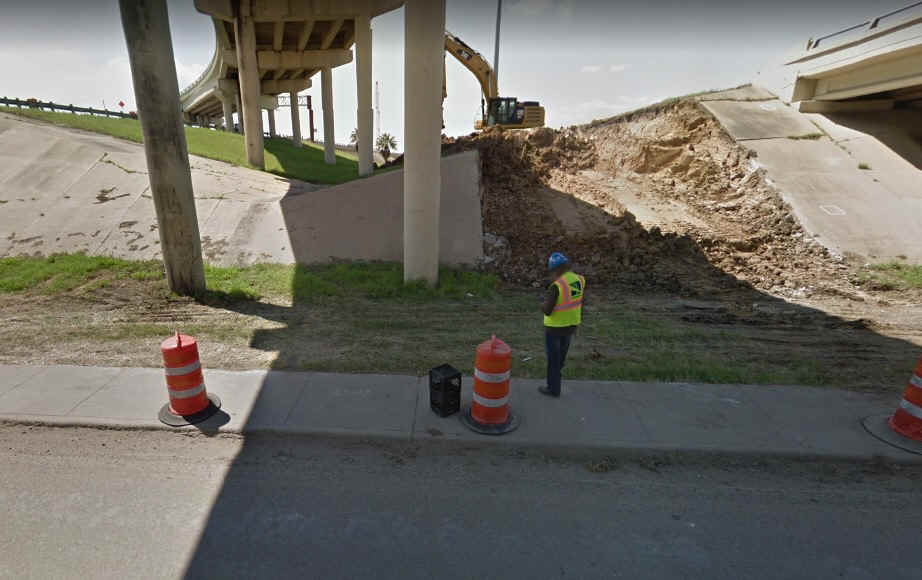 Photo #3. Before it is a distant memory in skateboarders minds, this is looking down at V-Land from westbound lanes of Interstate 37 towards Leopard. Just beyond and below I-37 inbound is Lovenskiold Park.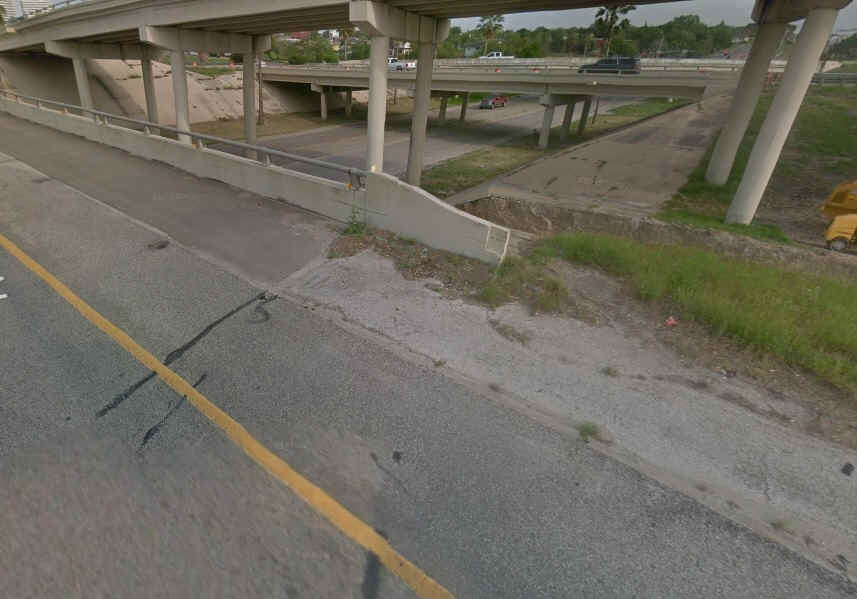 Photo #4. From inbound lanes of I-37 is V-Land one last look here, Brownlee is street to the right, and just past that on far right the remains of the Corpus Christi Police Station, which also has a lot of my DNA. I sure would have liked to take my paranormal equipment in there a few nights before they shut it down! Bet there are or were, lots of ghosts in there.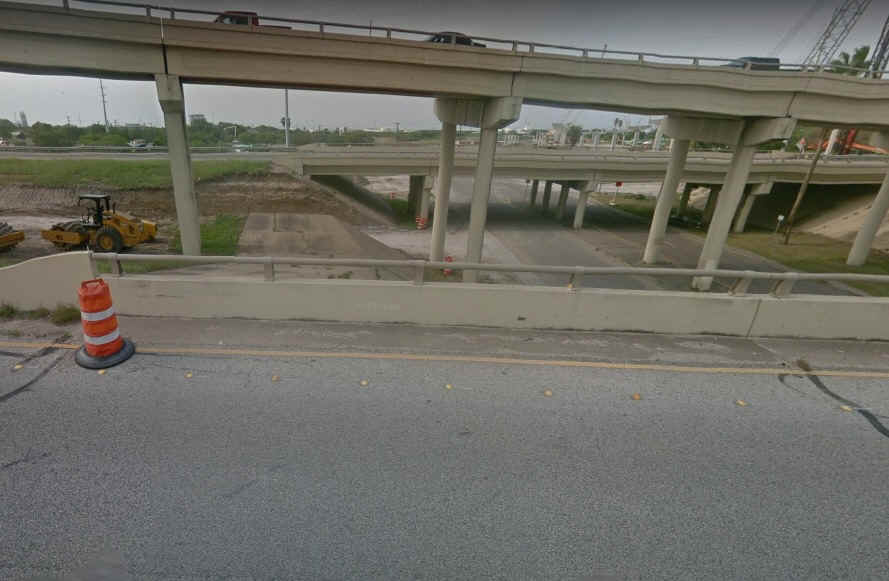 Photo #5. This is my aluminum custom skateboard that hangs silently on the wall in my garage in Houston, saw a lot of active duty at V-Land until one day broke a axle and wheel came off. It shows for sale for $1 and had it at a garage sale decade + ago, no buyers, put back on wall. Missing a front wheel, my old V-Land (and many other places like Widowmaker!) Corpus Christi skateboard, a testimonial of youth, band aids, monkey blood, a few cold beers and good friends and times