70 AMX SHADOW MASK
The 1970 AMC AMX offered a blackout hood treatment called Shadow Mask. If you have a 1970 AMX, (or late build Rebel Machine) you can determine easily whether this car originally came with a shadow or not.
On the metal door trim tag, the paint code will have a code behind the number.
This code is a "8".
The Shadow Mask was a $52.00 option on the AMX.
Only 982 of the 4116 70 AMXs built had a Shadow Mask. See
AMC considered a "Trunk Shadow Mask" for the new 1970 AMX (clay 70 AMX in design studio in June 1969)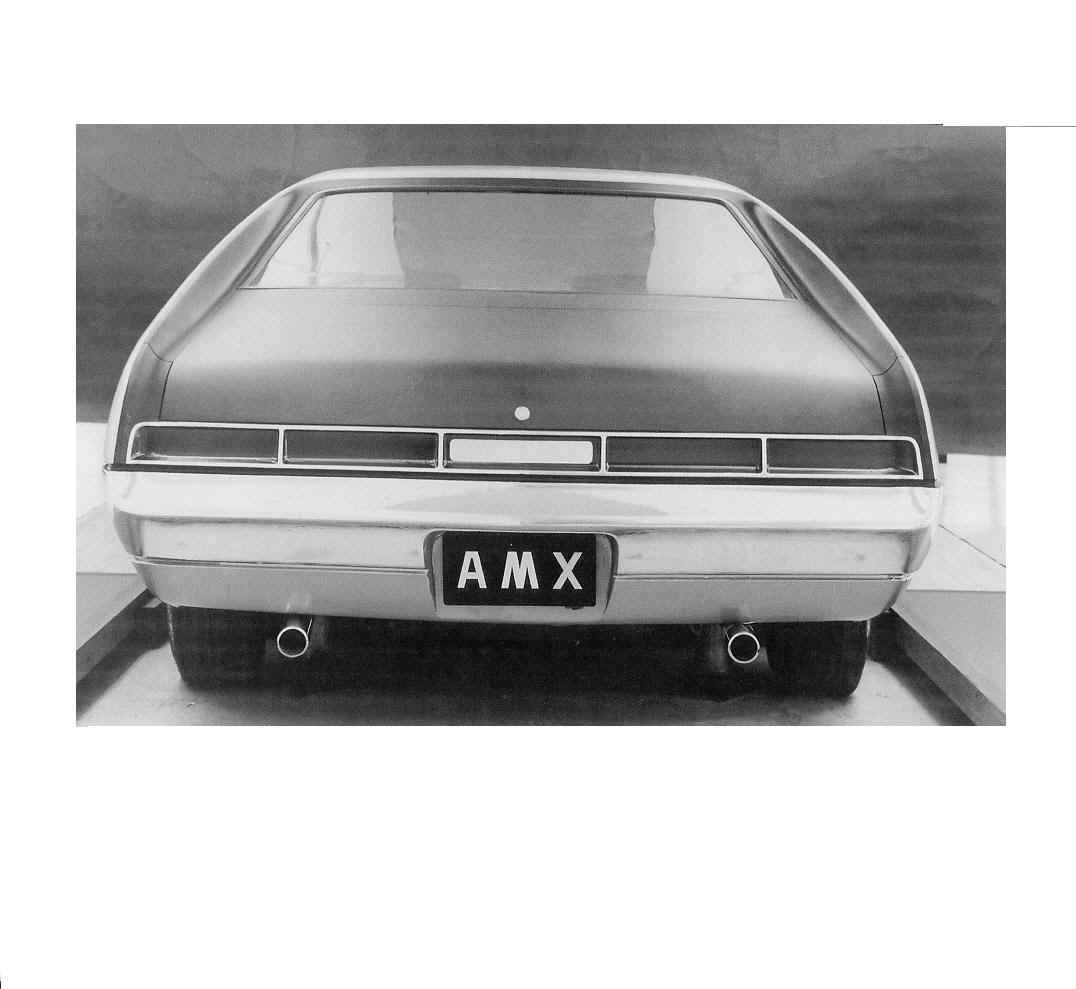 But this was one of the many different ideas (along with flat hood & metal grille) left on cutting room floor by AMC before production. Too bad as looks quite nice, even on a clay proto.
For instance, this is a Glen Green & Golden Lime 70 AMX with Shadow Mask.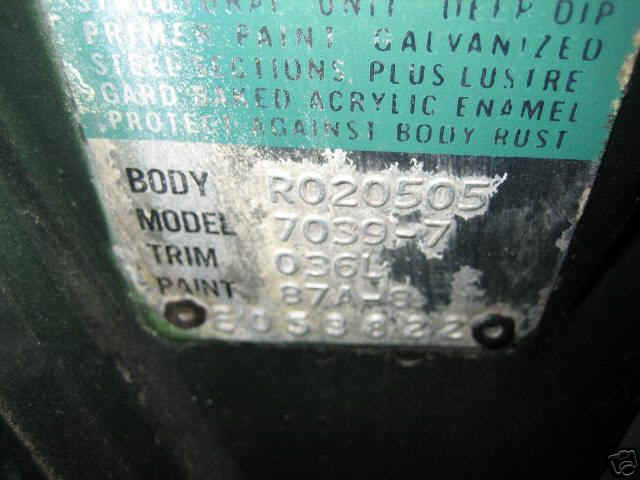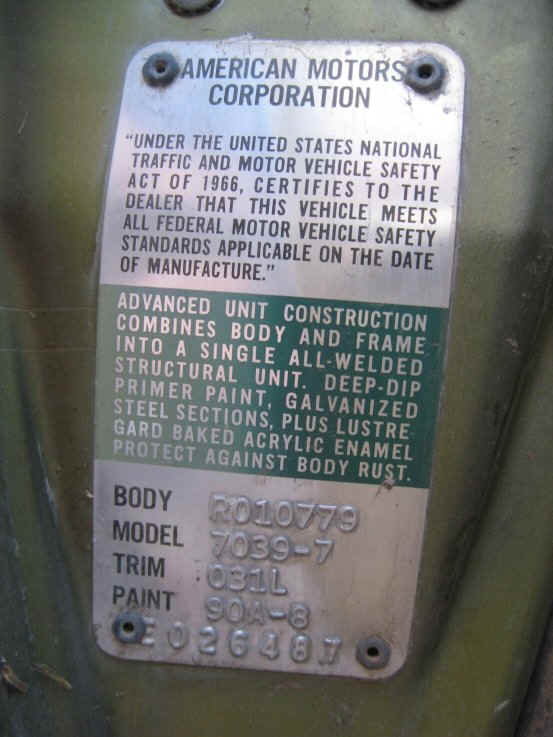 Here are 2 Big Bad Green 70 AMX's with Shadow Mask.
If you ordered a P1 Black 70 AMX, as usual, AMC would charge you $56 for black paint. I do not know if they would also hit you up for the $56 more on Shadow Mask, chances are they would however. This is a P1 Classic Black 70 AMX with Shadow Mask, one of a handful (less than 20) made.
This is another P1 Black - Shadow Mask car with incorrect acrylic paint on shadow. But correct paint codes.
The 70 Rebel Machine in solid colors released after the initial run of 1500 red, white and blue ones that first appeared in October 1969 at auto shows also sported a Shadow Mask and the door trim tag also reflected this.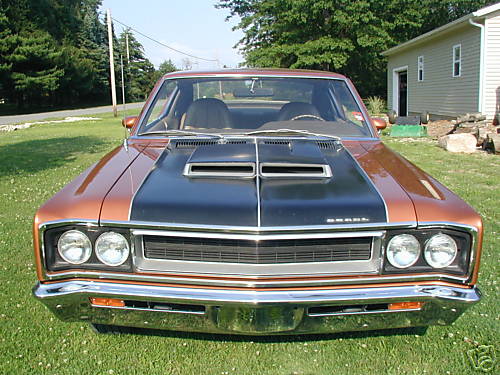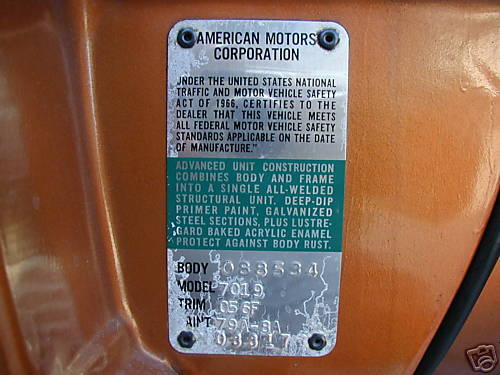 So all NON RED/WHITE/BLUE 70 Rebel Machines built AFTER the first 1500 got this treatment.
The Shadow Mask included a "blacked out" engine bay area of the AMX. This included all 360 vehicles, not only the 390. It was a difficult paint to apply then with it's "satin like" finish. The original Ditzler Automotive Paint finishes PPG code for this "low gloss black" is R-110 LOW GLOSS BLACK Code 9372 for use on hood and scoops according to their chart. A fine silver stripe 5/16" size was used to separate the vehicle color from the blacked out treatment. You can still find the original 3M tape. The blacked out treatment was done when the vehicle was still a shell, so no engine, brake lines, wiper motor ect, these would be added later.
The correct tape to order is: 3MT ScotchCal Striping Tape, #73305, Silver Metallic, which comes in a roll. Contact your 3M 'paint' supplier in your area who can probably order you a roll for your restoration.
Possibly the biggest problem with the Shadow Mask is few 70 AMXs have it reapplied correctly as it is a difficult paint to maintain. At the dealership where my dad worked, it was one block from the seawall. So a seagull dropping a doo, a stray rain shower, even people stopping by the dealership after closed, and sitting their Coke can (which the cans were metal then) left a imprint. The stray shower was the worst as it would leave the car looking like it had chicken pox. So many people now choose to go with gloss black, or a different mix of paint. However, should you decide to go with a concours type paint job with your 70 AMX, here is some Concours' examples of the Shadow Mask paint on several AMXs.
Matador Red
Big Bad Orange
Frost White