AMC 71 Hornet SC/360 Ram Air Scoop Instructions
For Hornet, Gremlin, Concord & Spirit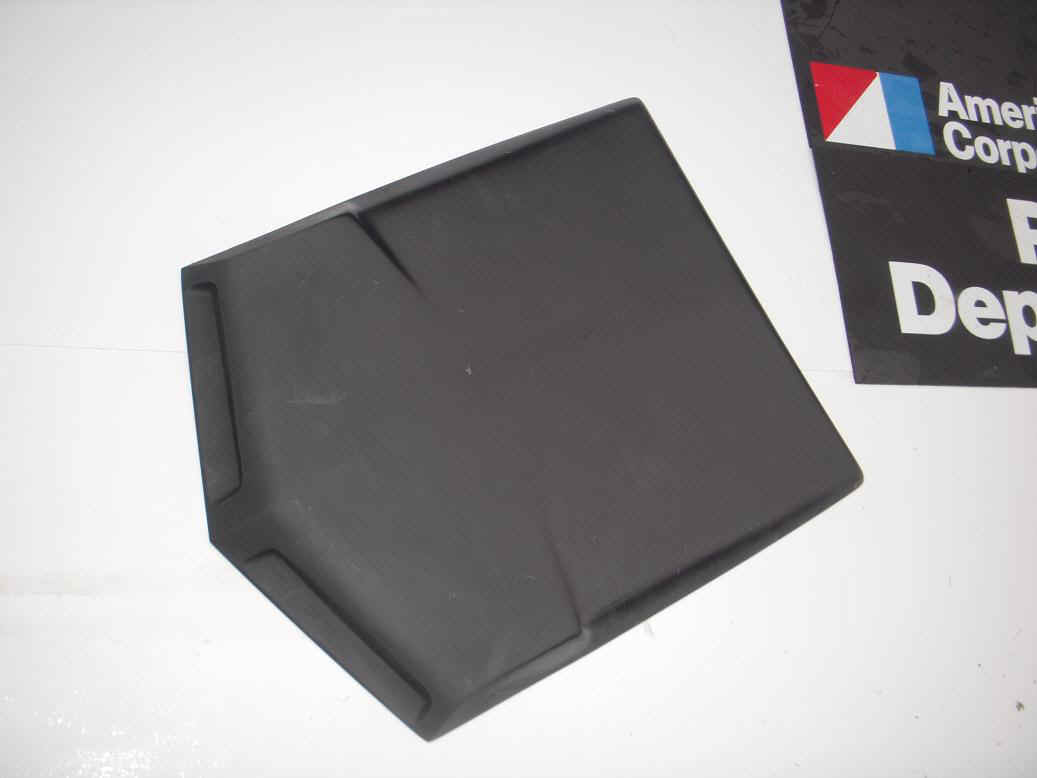 While American Motors never provided instructions for their 1971 only SC/360 Hornet, this file is a series of photos to help one install their Hornet Ram Air Scoop on their classic AMC Hornet. The stealth looking scoop was designed by Rockwell (the aircraft people!) in 1970.
Of the 784 SC/360 Hornets made in 1971, less than 1/2 had Ram Air.
There are two types of fiberglass scoops, the original type has cones that the fiberglass goes into the hood thru the alloted holes, the other type is bolt on, and has braces in the fiberglass itself.
Recommended on my site also:

(all 1969 thr 1973 ram air & cowl induction cars)
(lots of stock cars with various angles of under hood photos including down, flapper, rod, vacuum actuator & oval baffle)
The original type scoops fiberglass cone mounts break easily due to expansion of the bolts in them in engine bay.
I sell the type with braces in scoop itself to prevent this from ever happening. No one makes the cone mount anymore.
On either one, the bolts go upward thru the hood. Ram Air on ANY AMC is extremely desirable. More so on the few SC/360s built, and awesome added to any Gremlin, Concord or Hornet Series. While the 'dome with flapper' is not available, I *highly recommend* to anyone who wants the added horsepower Ram Air adds to add a scoop to their classic AMC.
This is a detailed set of photos of dimensions and angles so you can get the center hole and bolt pattern correct, as it is my own 71 SC/360 with factory Ram Air I am using the template for.
In the meantime, here is the photos to help you install your new Hornet SC/360 Ram Air scoop on your classic Hornet....Gremlin....Concord....Spirit or whatever you wish! See some customers below photos.
Hole to back part of hood 10 1/2"
Hole dimension front to back is 9 1/4"
Hole dimension side to side is 10 1/2"
Either side of hole to side of hood is 18 1/4"
Hole front to front of hood line is 27 1/2"
Bob Dischert's 74 Hornet X hatchback: