MY AMCS FOR SALE
This is a list of some of my classic AMC vehicles in personal collection am putting up for sale. I don't want nor need 14 American Motors cars right now, not enough time in day to fool with them all. No, not a fire sale either, just too many spits in fire at moment.
No! Not getting out of hobby, THIS IS THE 4TH TIME IN 33 YEARS I HAVE "CLEANED HOUSE" and unloaded AMC project cars.
1969 AMC Javelin, SOLD $3500 to Peter Sandquist of Sweden
WATCH WALKAROUND ON YOUTUBE.COM>>>> http://www.youtube.com/watch?v=VNnP2X5now
These following photos of the Javelin taken at end of June 2014 as it was towed from my place by 82 AMC Eagle, then put on flatbed tow truck to be taken down to Hal-Mari, which put in container to be shipped from Port Of Houston to new home in Sweden. You can see it at it's new home in Sweden on Facebook under ACE American Motors Europe Club.
=========
1971 AMC SC/360 Hornet. A1A061Nxxxxxx, 360 2barrel, Automatic, Power Steering, Power Drum brakes, Factory Air Condition, Electric Wipers, Solex Tinted Glass. Early September 1970 Build. Exterior A8 Meadow Green, interior 144V Serape Green. Businessman's Musclecar. Total Production 784. 130 known to exist currently. Only 3 Meadow Green SC/360s Known to Exist. The Numbers: of the 784 SC/360s made, 206 were 2 barrel & only 187 Automatic. Solid Texas car, has had small driver side rear 1/4 professionally hung by Tulsa, OK Restoration shop. Runs great, can hear run on youtube, see link below. Shifts fine. Needs Restoration! I have a number of things to go with car including rustfree Texas hood in case you don't want original hood previous owner put Tachometer in. Also NOS headlight doors, dash emblem & more. Work done? New distributor, carburetor, battery, fuel pump. Still needs gas tank cleaned. New windshield broke when tree limb fell on it, I have issues with tree limbs here which has taken out 72 Ambassador 1/4 glass, 88 Eagle windshield & few others. So has small dent upper roof, and needs new windshield, about $250 for one. I was tracing wires why car won't start with ignition, so gauges out. Can put them back in easily. Needs seats, original split bench. Needs pretty much whole interior, but small price to pay for solid car & many Hornet & Gremlin parts interchange. No title, but can get real NH title for $250, transfer to your state. Read more about the SC/360 Hornets on my site here
http://www.planethoustonamx.com/sc360/sc_registry.htm
Hear the SC/360 running on youtube here
Asking $8000 but will listen to cash offers, also am easy & many know will also take payments as did with some of my other AMC sales down below.
1972 American Motors AMC AMX, 360 4 barrel, automatic, Go Pack Rally Pack, 75K miles, sitting 20 years, Admiral Blue originally, power steering, factory air, trinted glass, Twin Grip, rally rims, spoiler, functional cowl induction hood. Last year 'turtle back' bucket seats, the shells are perfect. Courderoy interior. AM radio. Small deck at back of console. Original vinyl roof DELETE car so no stubs! Needs restoration. Only 1830 72 AMXs production with 360V8, few were Admiral blue a dark blue color. **CHECK OUT THE RARE FACTORY DEFECT door tag! Car has some rust areas, beautiful interior, dash, gauges, door panels, engine turns over. Engine was allegedly rebuilt in 1990s. Clean title. Towable. See my other AMXs & Javelins for sale as I reclaim my yard! There is a "walkaround' of this car on youtube
https://youtu.be/iig34OhNzq4
The trunk has a number of parts not shown including incorrect 73-74 Javelin grille. All go with car. Asking $3000, great father/son project
SOLD
=============================================================================================
1973 AMC AMX Pierre Cardin, ***THIS WAS ORIGINAL LISTING**** 360 4barrel, Hurst 4speed, factory air condition, power steering, power brakes, heated rear window, twin grip 3:54 rear end, group 15 multiplex door speakers, tinted glass, Rally Pack, Go Pack, functional cowl induction hood, needs total restoration but complete. Has holes in roof, and lower 1/4s, cowl hood has rust near one hinge. Rockers appear fine. Trunk has rust. The roof appears to be biggest issue and would have to be fiberglassed or replaced...or you can REBODY the car. No title, bill of sale, get a title from Broadway Title Service or a Bonded Title in your state. Interesing history. Only 4152 Pierre Cardin Javelins made between 1972-74 with most being Javelin Series...NOT AMX. There are (my estimate) less than 200 known to exist, and less than SIXTY documented known to exist. Few are "P" coded 360 4 barrel cars and only a HANDFUL are Hurst equipped making this a rare one indeed. To learn more about the Pierre Cardin designer series from AMC check out the
Pierre Cardin AMC Registry
73 AMX Pierre Cardin parts car What you get: last year powerful 360V8 without bridged rockers, flywheel, Hurst shifter, Borg Warner T-10, in other words, whole drivetrain including linkages, z bar, shifter pedals, great for conversion. Carburetor to pan. Twin grip. (which is stuck, but a 3:54 desirable gear), doors, glass, guts in doors, 1/4 glass, what is left of stainless trims, Pierre Cardin seats, headliner, some of that stuff still good, factory air conditioning system for conversion including all cables, Weathereye, York Tecumseh compressor, brace, steering column, power steering frame box on unibody, single piston desirabler Kelsey Hayes whole brake system, calipers, rotors, booster, backing plate, most of this stuff should still be good for conversion for crappy 68-71 4 piston conversion. Bill of sale. **IMPORTANT, since rear stuck you will need flatbed and winch to pull it. There is a LOT of shit still on this car, good stuff, use and sell the rest.
SOLD
==============================================================================================================
1974 AMC Javelin, 304, AT, 98K, Power steering, power brakes, air condition, originally Sienna Orange with Black vinyl roof, tint glass, bumper guards, nicely optioned out, has moonroof & dual exhausts. The 304 sounds and runs strong, good 904 light duty Torqueflite transmission, good single piston Kelsey Hayes brakes. Needs restoration including lower 1/4s behind wheel wells, paint, minor rust here and there, speedometer cable, windshield has crack, but those easily found for 68-74 AMX & Javelin, general things, easy restoration on rare color combination. Bill of sale, no title, title was Texas title but lost. A great starter car that runs & stops and needs mostly cosmetics. It's a quick booger with that 304/904 setup.
DRIVE IT ON YOUTUBE.COM>>>>> http://www.youtube.com/watch?v=cmUH4K-XFwE $2000
Update on the 74 Javelin. The carburetor is sticky from non driving. So I have disconnected the fuel line to the fuel pump, and run a can of gas into it. And sometimes it will run fine, other times the carb, which appears to be original, is going out quickly. But car runs if you pour gas in carb. This car does not smoke.
SOLD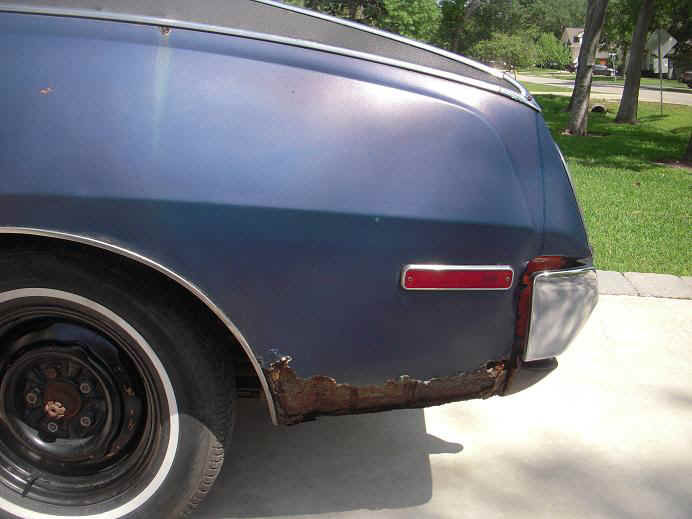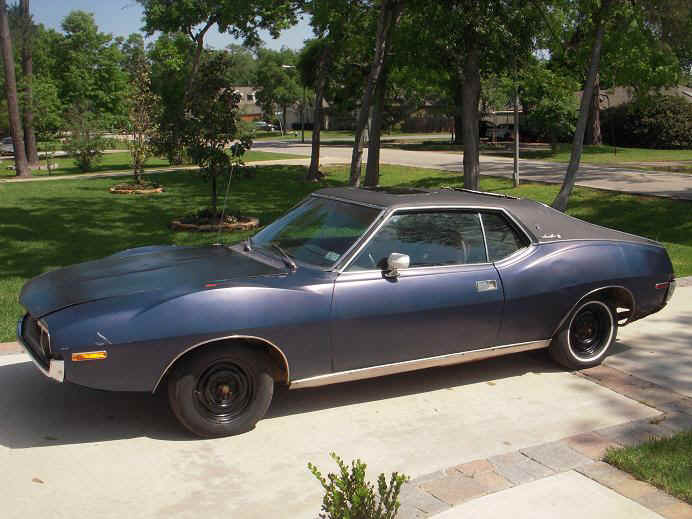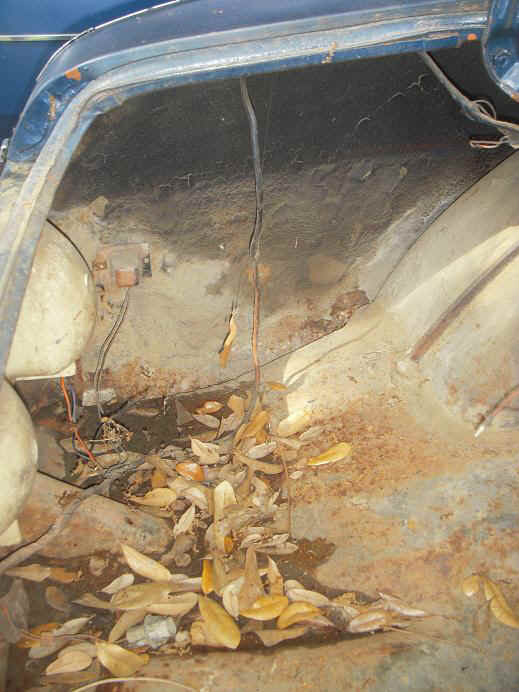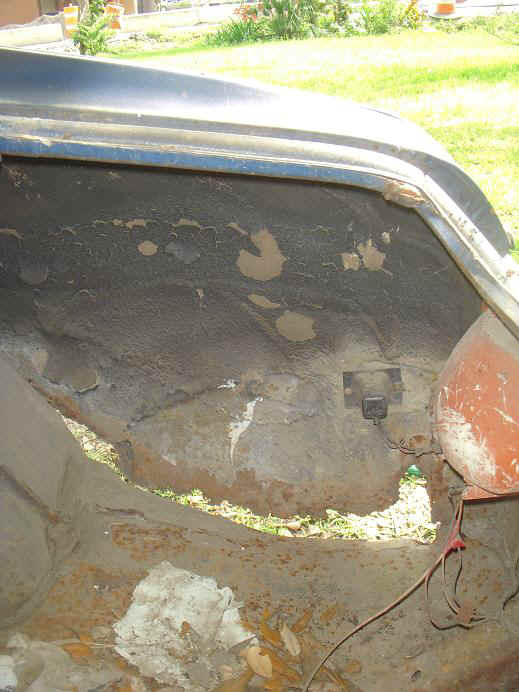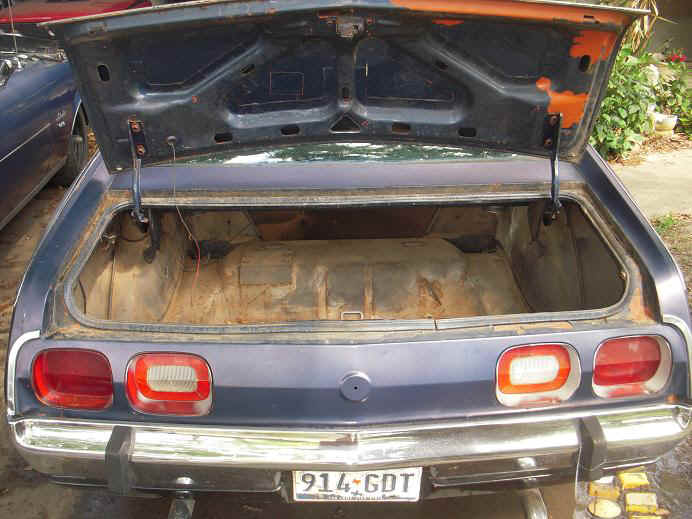 This is original color of this Javelin, beautiful!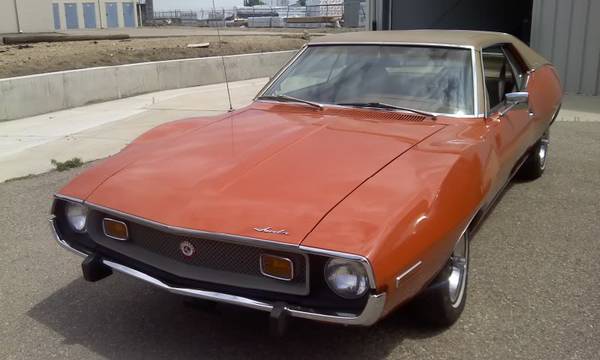 New 74 Javelin owners loaded & ready to head to San Antonio!
=========================================================================================================
1974 AMC Javelin AMX (Alaskan AMX)
This car has been parted out.
HEAR IT RUN ON YOUTUBE.COM>>>> http://www.youtube.com/watch?v=QRIat1IJvp0
$500 haul remainder off.
What you get: was a good running 304 4 barrel until the new $350 carburetor got all gummied up from sitting. Great looking lower and upper radiator support (worth what I am asking for whole car) Has good tail light panel also. Desirable rebuilt single piston Kelsey Hayes brakes including rotors, booster, calipers, backing plates, so whole conversion for someone wanting to change out from crappy 67-71 Bendix 4 piston type brakes. Good roof, good 904 light duty Torqueflite transmission with flexplate, V8 crossmember, trans crossmember. So lots of good salvagable parts.
SOLD
====================================================================================
1974 AMC AMX, 304 2barrel, 3speed floor shift, power steering, non rally package, cowl induction hood. Late build & is a 1975 color of Ivory Green. 15 inch rims. Engine turns freely, rare clear glass. Date coded CLEAR WINDSHIELD, date coded radiator. Primered & has some shit bodywork on driver 1/4 panel from previous owner. According to the 1974 AMC Registry, he has never seen one this 1975 color. Me neither & I have documented thousands of cars at meets. If you google LAST AMX BUILT a file comes up here off my site. Ex military base vehicle. Has incorrect bucket seats, rear seat and beautiful upper dash pad. I do not have grille or either bumpers, but 73-74 Javelin grille shown goes with car. Clear title. This AMX is what I believe a "empty parts bin car" that is, AMC was known to build cars & send to dealers using up as much parts in the parts bins for a DISCONTINUED model, in this case 1974 was last year for Ambassador, Javelin & AMX. The car was washed for photos, and yes, this is the infamous Christmas AMX many of you saw on you tube & television. $2500
This is the only known 1974 AMX to exist in this color of 1975 color J7 Ivory Green.
sold $2500
======================================================================================================
1974 AMC Sportabout Wagon, 232-AT, ONE OWNER TEXAS TITLE, 79,000 miles, garaged it's life, 232-6, Automatic/column shift, Air condition, Power steering, front & rear bumper guards, tinted glass, AM radio (have different radio...will be switching this out to a factory AMC logoed AM/FM8 track radio) new BF Goodrich T/A radials & AMC aluminum mags ($1K), new tune up, Auto Zone battery, Fawn Beige "Lustre Guard" AMC paint, new windshield, all original seats, carpet, dash, door panels, front suspension rebuilt, Lustre Guard paint shines like when new. Factory ECONOMY VACUUM gauge, twin "X" sport mirrors. Chrome on bumpers super shiny. Everything works except AC as needs compressor. THIS CAR IS DRIVEN DAILY in Houston, Texas. It is a boon to drive, very quick for being a 232/904 Torqueflite setup, very light wagon. Solid. Would recommend replacing driver side door as has some rust inside bottom seam, visible from inside, not outside which is original paint, and also rear hatch....same original Lustre Guard original paint there, just has some minor rust inside lip. Rear hatches easy to find and interchange with Concord & Eagle. AC needs hose & compressor, I disconnected it as was making noise. Needs a few minor stainless trims of which I already have located some. Rest of car solid as a brick. Extremely dependable.....mechanically sound, as mentioned this is driven daily in Houston, Texas. Sold new at Archer AMC in Houston! *update aug 2011, new inspection sticker, license plates. UPDATE: In August 2011 I had windows professionally LIMOUSINE tinted. *New Texas license plate & inspection sticker good thru summer of 2012. New factory VACUUM GAUGE added. New upper door trim added April 2012. New AM/FM/Cassette radio with speakers added March 2012. Update July 2012, completely new brake system. update Jan 2013 mileage 84,000 current AS OF 2-1-2014, still BEING DRIVEN DAILY as of July 2014. 89,000 miles as of September 2014, new waterpump new B F Goodrich T/A Radials. Still considering painting it. Update Nov 2014, still driven daily, over 89,000 miles now, new front tires, new oil change. $3500.00
DRIVE IT ON YOUTUBE.COM!!>>>>>>>>>>> http://www.youtube.com/watch?v=DuLkaY-8mds
DRIVE IT AGAIN ON YOUTUBE.COM 2012>>> http://www.youtube.com/watch?v=4kh_C6cGh3g
Still driving it daily in 2020
Update on the Hornet Sportabout wagon. June 2015, as I write this the carburetor is only 2 years old but my mechanic has suggested I replace it as it flutters at over 50mph. Runs great, driven daily not issue, just his suggestion need another carb. Muffler has not been replaced. I have replaced some hoses and tubes under hood. DRIVEN DAILY! Currently 92,000 miles driven daily
======================================================================
1977 Hornet AMX, 304 4 barrel, $3000 SOLD. Seattle, Washington
1981 AMC Eagle, extremely rare 4 cylinder, 4speed, factory 29 MILES PER GALLON, don't have to worry about $4-$5 a gallon gas with this. Power Steering, Power Brakes, tint glass, factory roof rack delete car, right at 100K miles, have owned it 5+ years and driven weekly. New tires, battery. Factory air shocks on rear, AMC accessory only for 1980-81. AM/FM radio. AMX grille. Fog lamps. Delay wipers. Runs great, fun to shift, and winds up quick as has factory 3:54 rear end. Whole end to end rear end replaced 3 years ago, has rather new brakes also/ Copper with tan interior. Factory rare roof rack delete! Has minor rust bubbles on roof from humidity, minor dent or push in as shown, needs headliner cloth, all are easy fix stuff. ***YES you CAN drop in a Chevrolet V8 in this vehicle if you remove front trans axle. It would bolt up to the Chevy 4 speed transmission and has been done thru the years by fans who want to make a Eagle V8 wagon. SOLD $2000 & now in Ypsilanti, Michigan
DRIVE IT ON YOUTUBE.COM!!>>>>> http://www.youtube.com/watch?v=rKPPqAIlGLc
SOLD $2000
=================================================================================

1982 AMC Concord DL WOODIE wagon, 258-6, AT. ORIGINAL OWNER TEXAS TITLE 39,000 MILES, Sold NEW at Vance & Sons AMC of Houston (Bellaire), top of the line offering from AMC "D/L" package; garaged it's whole life, 258-6, Automatic/column, Air Conditioning (cold), Power Steering, Power Disc Brakes, Tilt, Tint, Power Door Locks, Towing Package with factory "Load Leveller" under hood (air compressor) AM/FM radio, Delay Wipers, rare AMC logoed "spinner" hubcaps, bumper guards, new $1000 rebuilt 904 Torqueflite transmission, new Slate Blue AMC paint with Clear Coat, new battery & tune up. Factory ZIEBART rust proofing; still has original decal on door. Group 15 AMC logoed floor mats. Group 15 Door Edge Guards. Driven daily in Houston, Texas. Cold AC. hot heater. This car is a blast to drive, and never fails to get attention no matter where is taken. Would recommend new headliner as cloth AMC used is gone. Original fiberboard there, just 80-88 AMC headliners weren't best, light cloth. Note no original passenger side mirror....I have one I may install. Have roll of NOS Dinoc woodgrain for passenger rear door imperfection on woodgrain there. Have NOS air replacement hoses for load leveller system also. Driver door handle sticks sometimes, there is minor pitting on roof rack and hood ornament, which is common, carpet could be redyed, as excellent condition, just faded blue. Right turn signal does not cancel, have to do it by hand, works fine, has new Texas inspection sticker. Would be great Airstrem trailer or hauler with factory tow package. Have almost put 2000 miles on it....it is driven daily & has a tollway EZ tag! *update aug 2011, new Texas title, license plates & inspection sticker, WIFE is driving it daily, mileage up to 41,000. *Update October 2011. A new camshaft was installed October 2011, along with completely rebuild cylinder head, so whole upper engine is NEW at a cost of $1700.00. New front bushings installed July 2012. Mileage 45,000 July 2012, sorry, wife likes driving this one. Asking $6500.00 mileage January 2013 currently 47,000 wife drive miles, 54,000 miles as of February 2014, new alignment, tune up, tires. Update Nov 2014, driver side seat has small tear (hey car is driven daily), fixing to add new shocks also.

DRIVE IT ON YOUTUBE.COM!!>>>>>>>>>>>>> http://www.youtube.com/watch?v=tehtg8qZM5s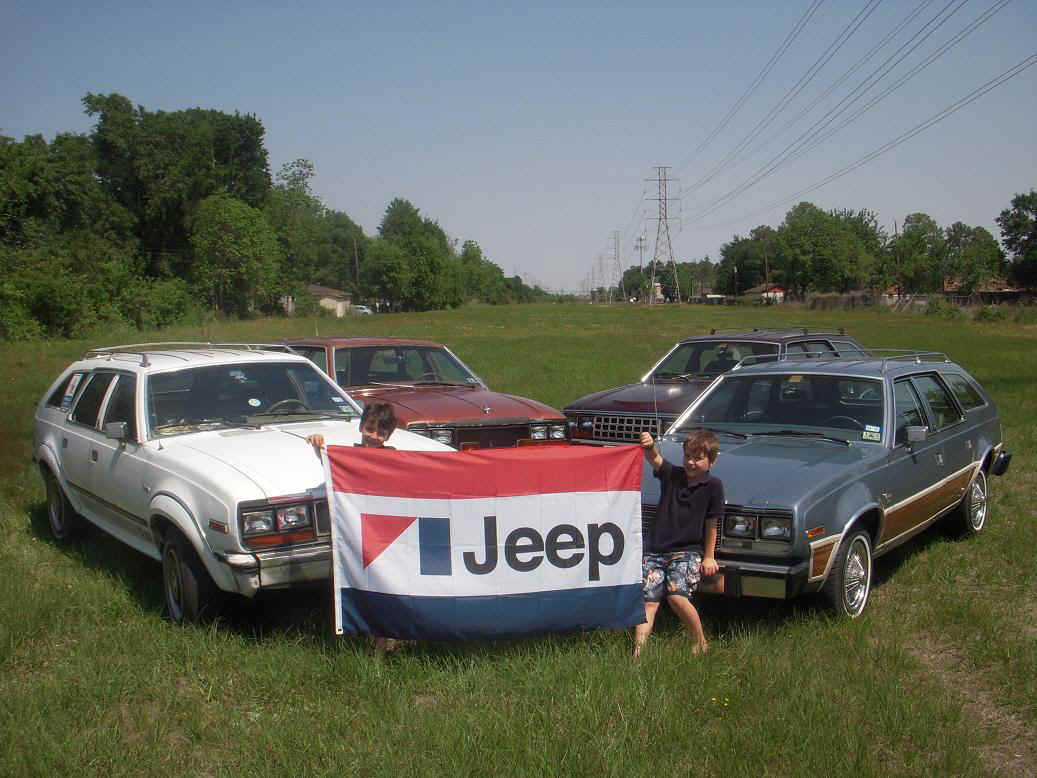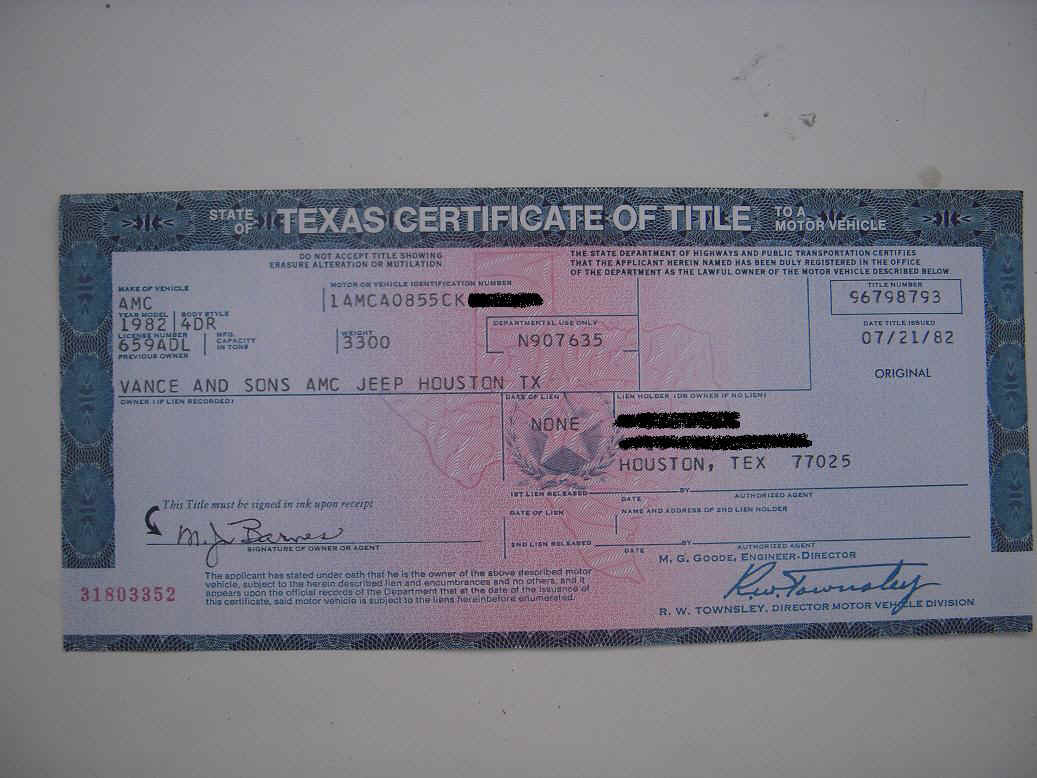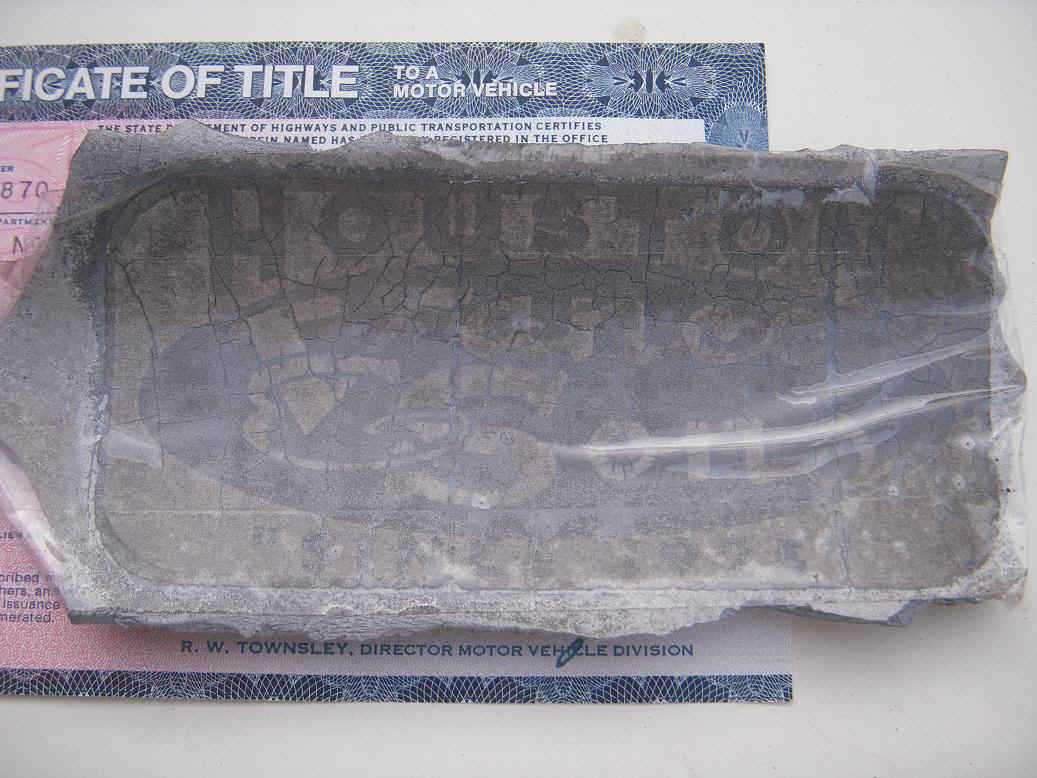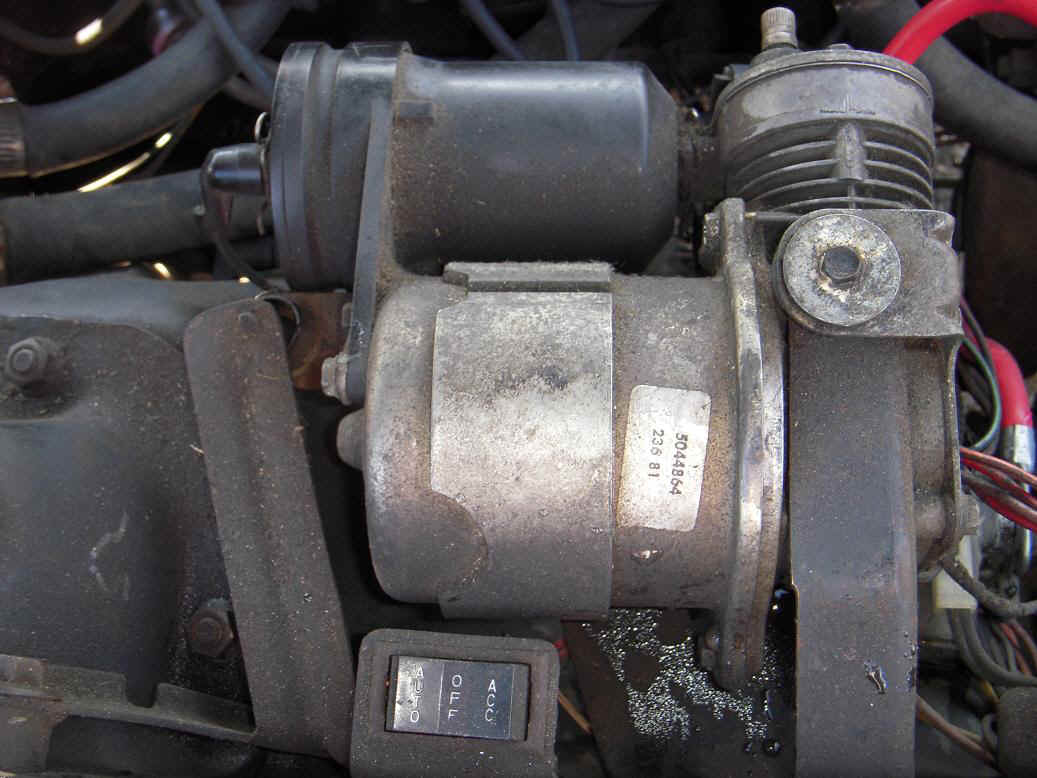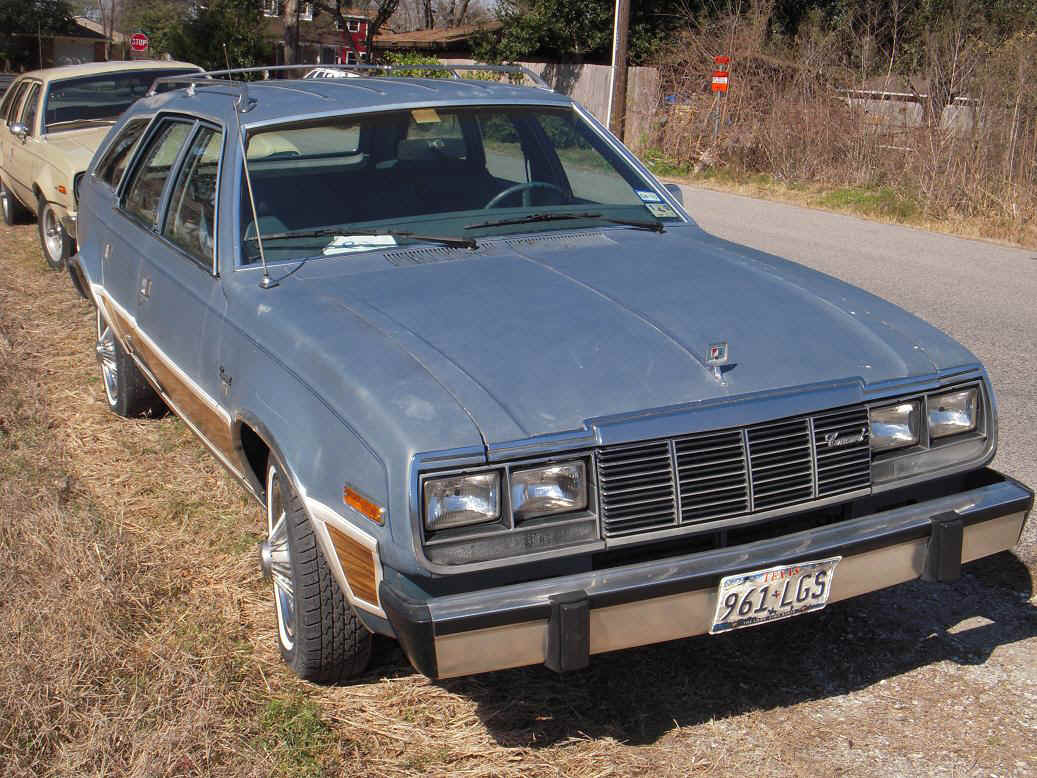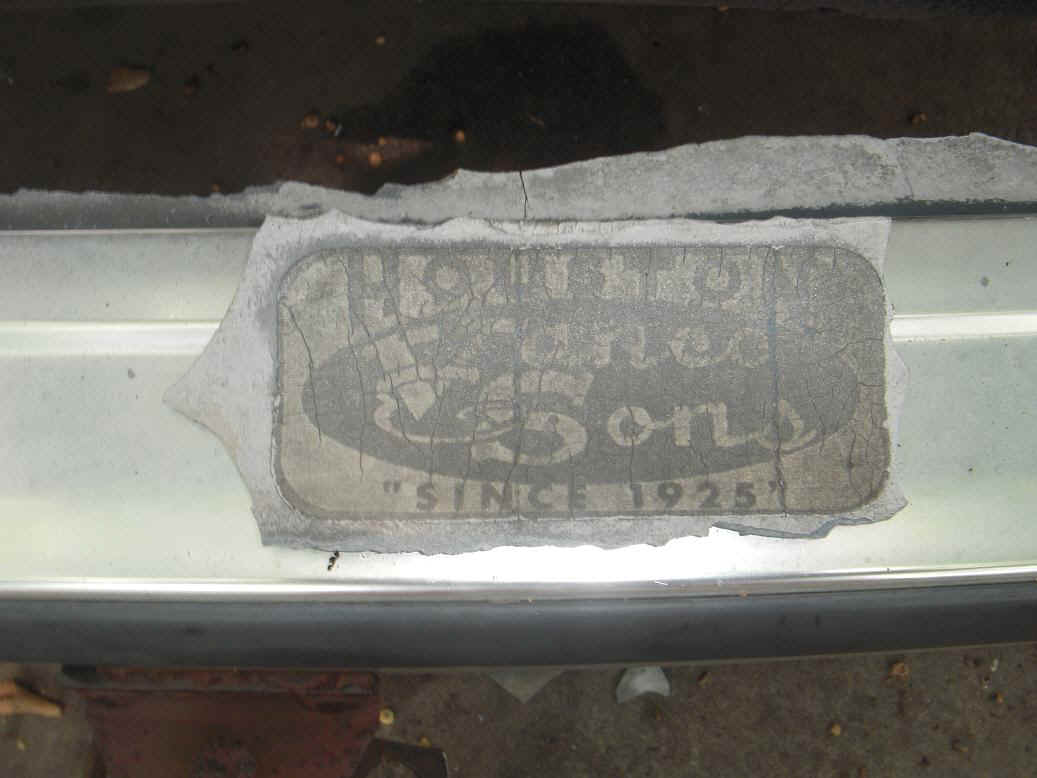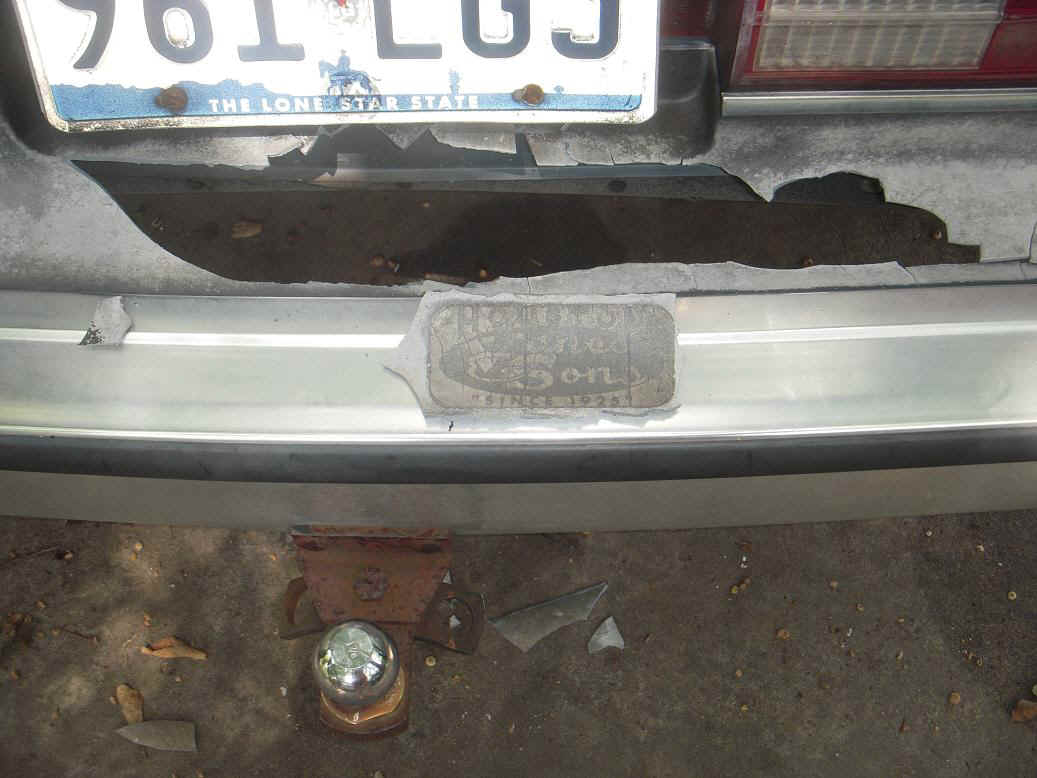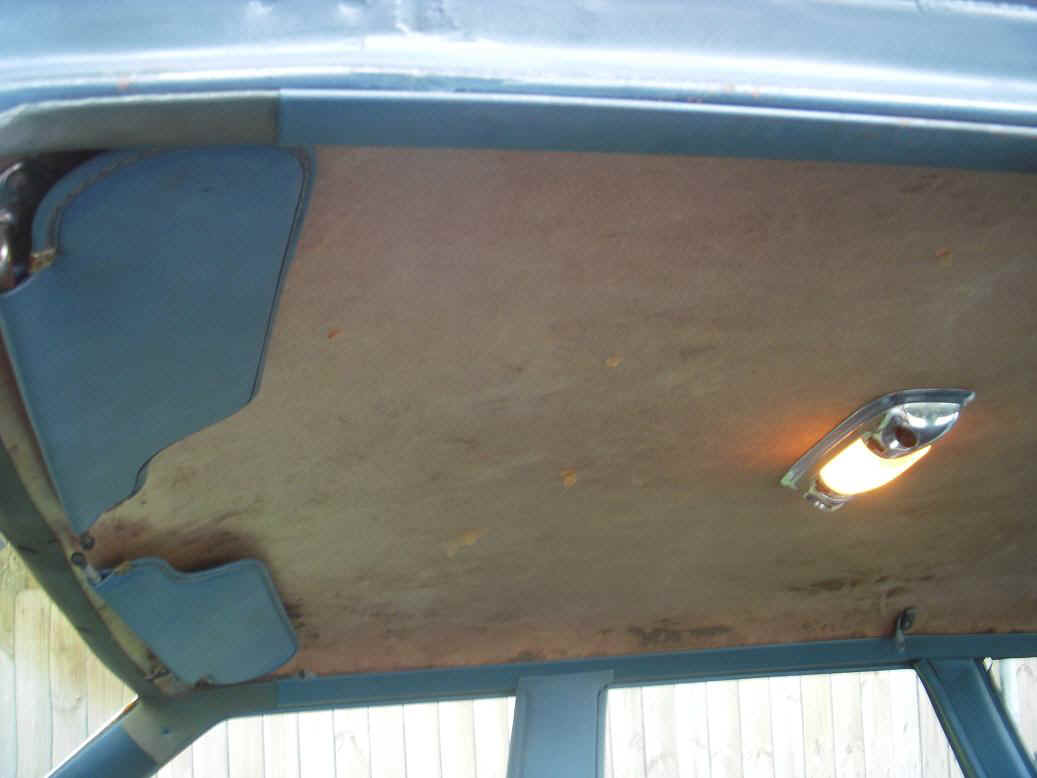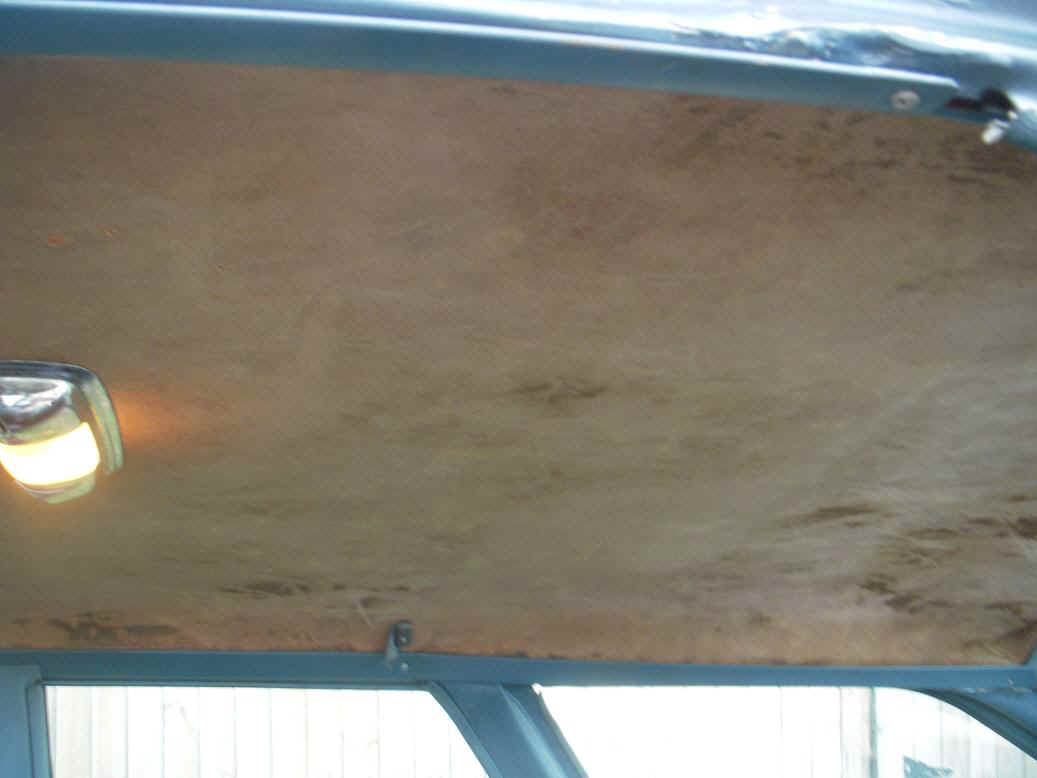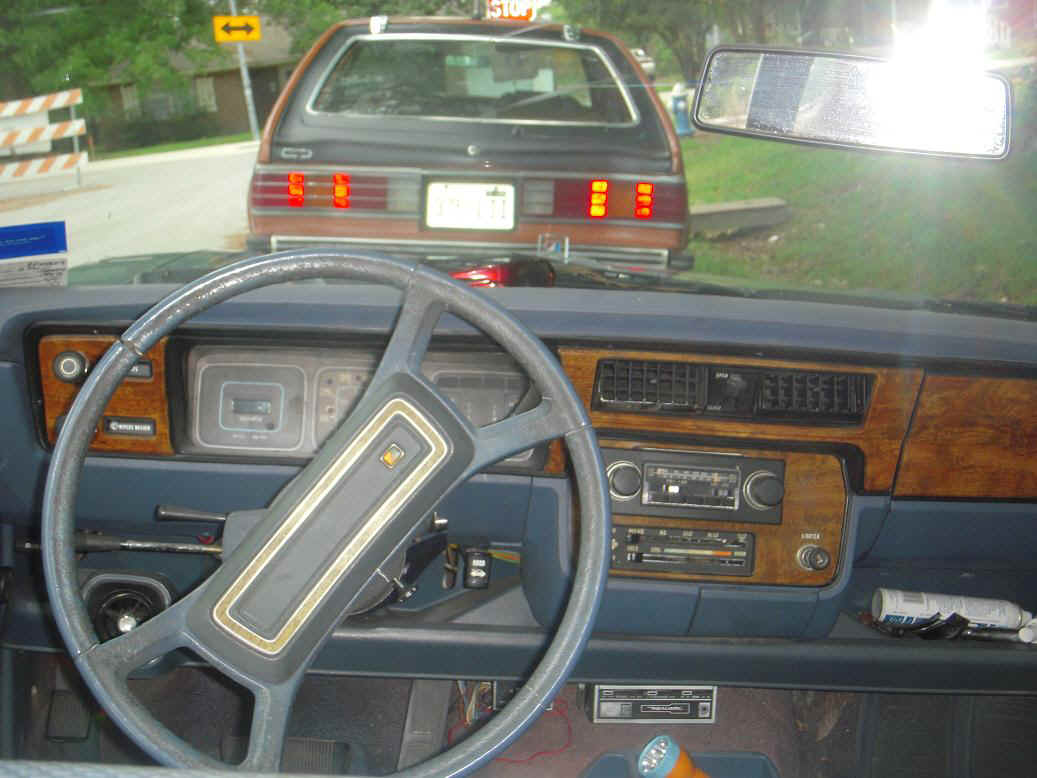 New upper engine rebuild @ cost of $1700 October 2011; new tires February 2012 $300; new door speakers February 2012 $40; new starter February 2012 $50. Note original AMC starter still wearing AMC decal, black paint with AMC aqua engine overspray!
Update June 2015, whole front end rebuilt including upper control arms, bushings, strut bushings, shocks, $1250 worth of new work! Wife drives it DAILY, now at 70,000 miles!
Update Mar 2016: 89,000 miles, driven daily. AC no longer cold, small tear in front seat, carpet has faded from daily use, leaks some oil around back of engine but will be checking this out, needs brake job, this should be done by time you read this. Currently 89,000 miles driven daily
Still driving it daily in 2020
====================================================================================
CURENTLY PARTING OUT
1982 AMC Eagle wagon, 258-6, Automatic, power steering, air condition, am/fm radio, power brakes, upper engine rebuilt 140,000 miles, currently has 210,000 miles. I have taken this car off the road, literally, as front end is weak and needs rebuild. Can't drive above 35mph or wobbles. Car was bought from original owner in 1994 & been my Planet Houston Swap Meet Tow Car towing dozens of cars thru years with Class 3 hitch & all over Texas, Oklahoma to swap meets with trailer. Cranks right up, starts easily. Has cracked windshield, wobbly front end, minor rust near 1/4 glass, needs carpet, headliner. But dependable as hell with many years left on it. Would be a nice car if someone willing to do front end, and minor restoration on it. The 5th photo below it's shown pulling 69 big bad orange Javelin late June 2014. Will post more photos time permitting.
New! Walkaround of 1982 Eagle wagon on youtube
https://youtu.be/q6qHrmDxx1k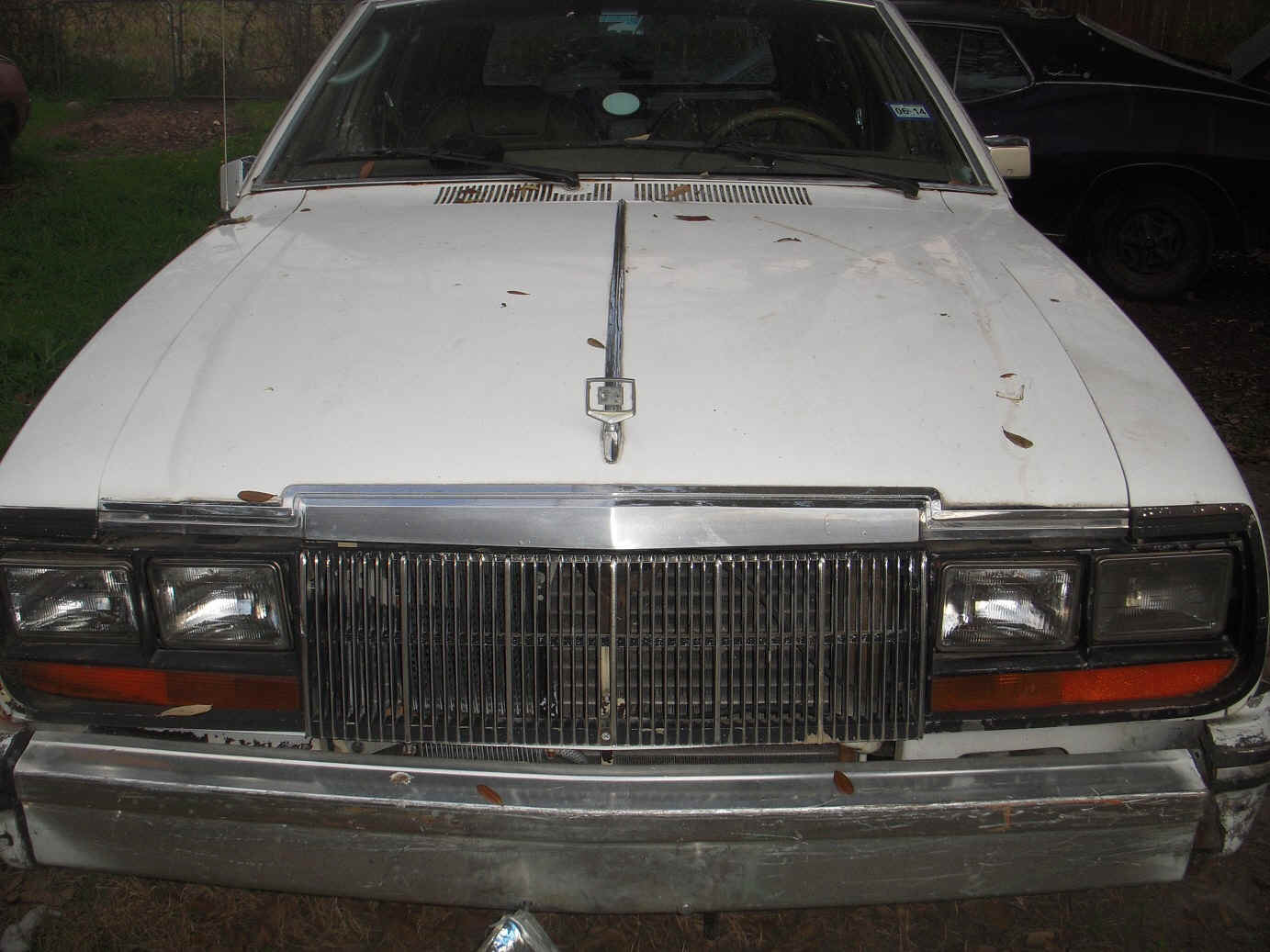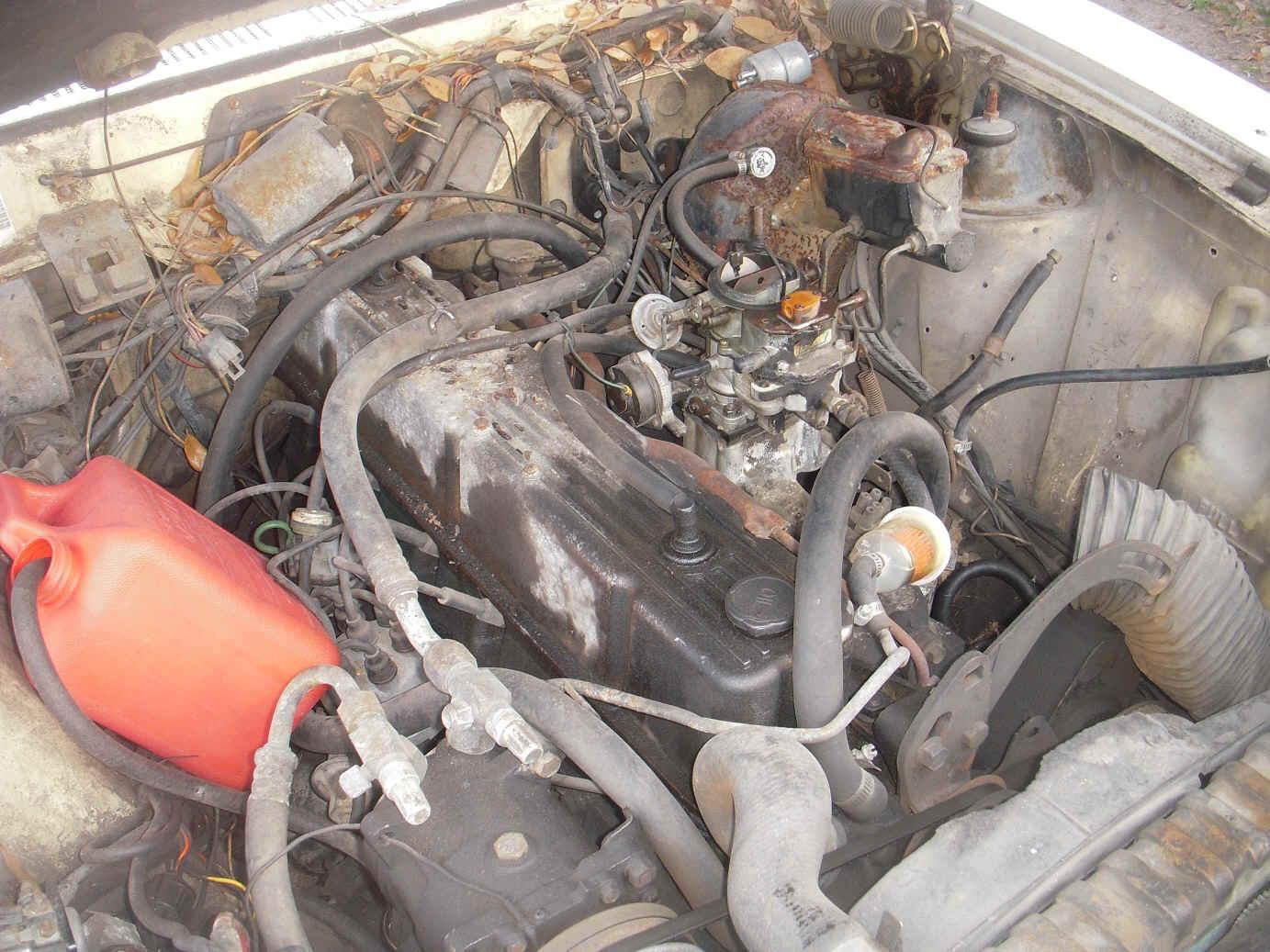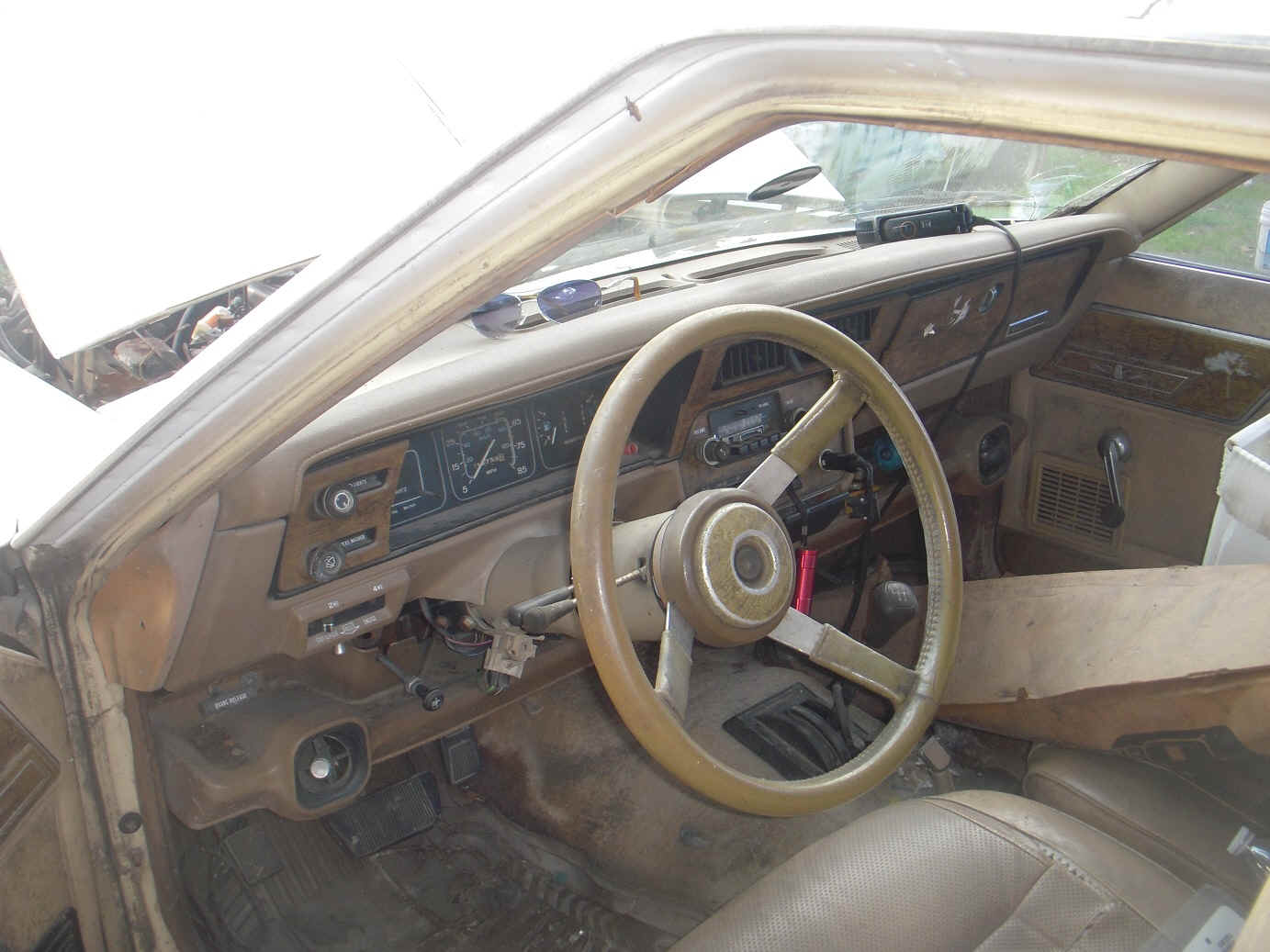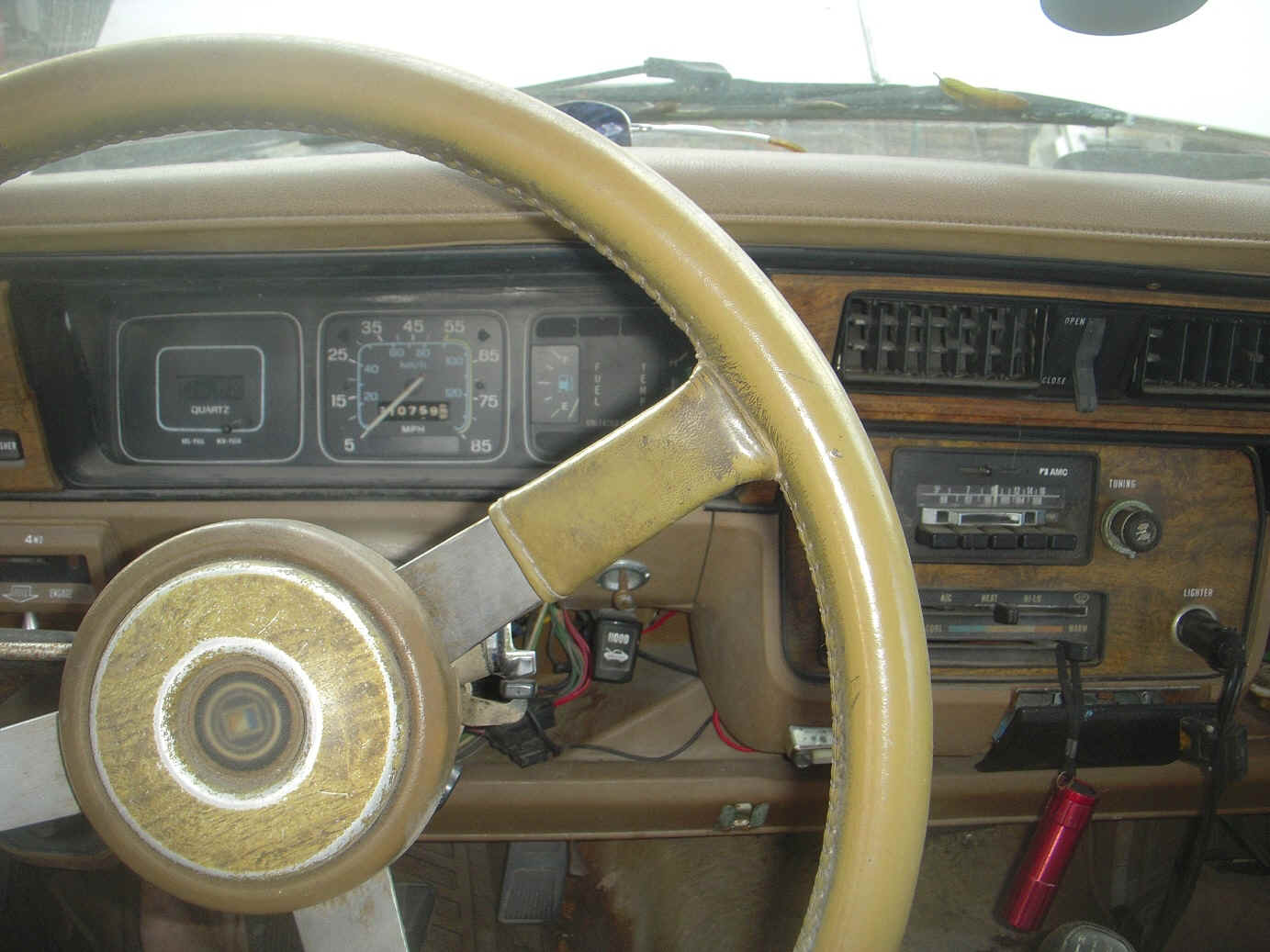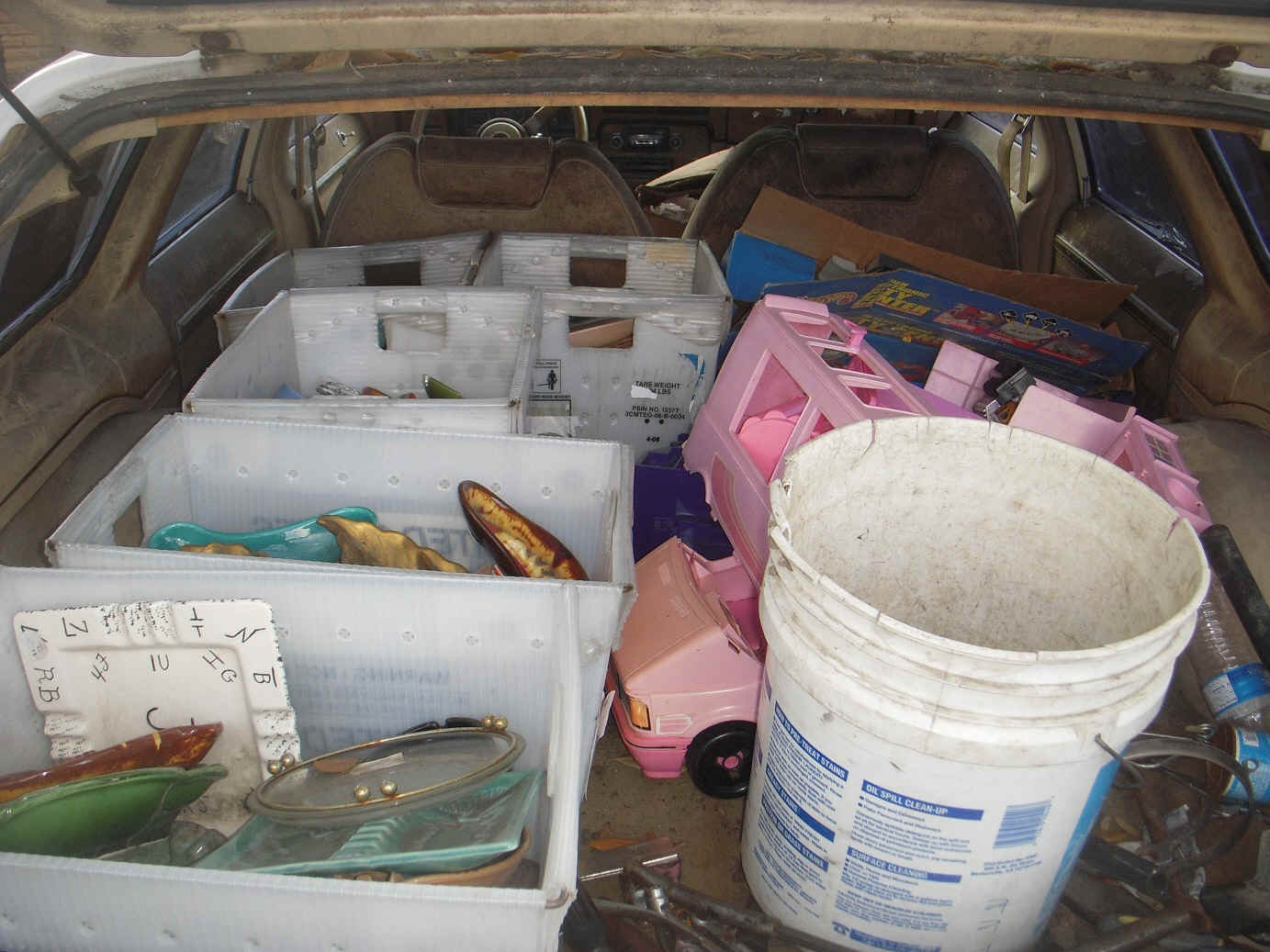 In 2020 not much left and my dogs sleep in this car
============================================================
1988 AMC Eagle wagon, 258-6, loaded, automatic, power steering, power brakes, air condition, heated rear window, rear wiper, am/fm radio, tilt wheel, one of only 2306 last year Eagles shoved out the door by Chrysler after they bought AMC in 1987, often call the 'continuation cars' as they emptied parts bins on remaining Eagles. Sold new in Texas, this car is driven daily. Good is that it is dependable as hell. Has 107,000 miles. Lots of new items including $275 carburetor, solenoid, battery, starter relays, to name a few. Bad is front end squeaks & has cracked windshield. The windshield interchanges with 70-88 Gremlin/Hornet/Concord/Spirit/Eagle & can be found under $150. Driver side seat has tear & as with most Eagles, headliner cloth gone. The core there, just crappy cloth AMC used Eagles & Concord used to fall off. I just did 300 mile trip in this car June 2014. Wife drives it daily also. Could use paint as the paint is dull. Will post more photos time permitting. SOLD $2000
This car was recently for sale in Dallas Craigslist for $2500, in May 2017 new owner did some work to it

===================
Phone: 713-464-8825 days
Email me: eddie@planethoustonamx.com
Auto Transport companies I recommend or have used thru the years:
RY Auto Transport; Grand Prairie, Texas PHONE 972-264-3977; FAX 972-642-7613
Passport Transport, St. Louis, MO, TOLL FREE 800-325-4267; PHONE 314-878-5777; FAX 314-878-7295
Arrow Auto Transports; Louisville, TN; TOLL FREE 877-60-ARROW; PHONE 865-379-5535; FAX 865-681-9291