AMC Woodgrain
Have a woodie? Get your mind out of the gutter, AMC produced a number of vehicles with fake woodgrain on the sides from Ambassador to Pacer. Jeep too!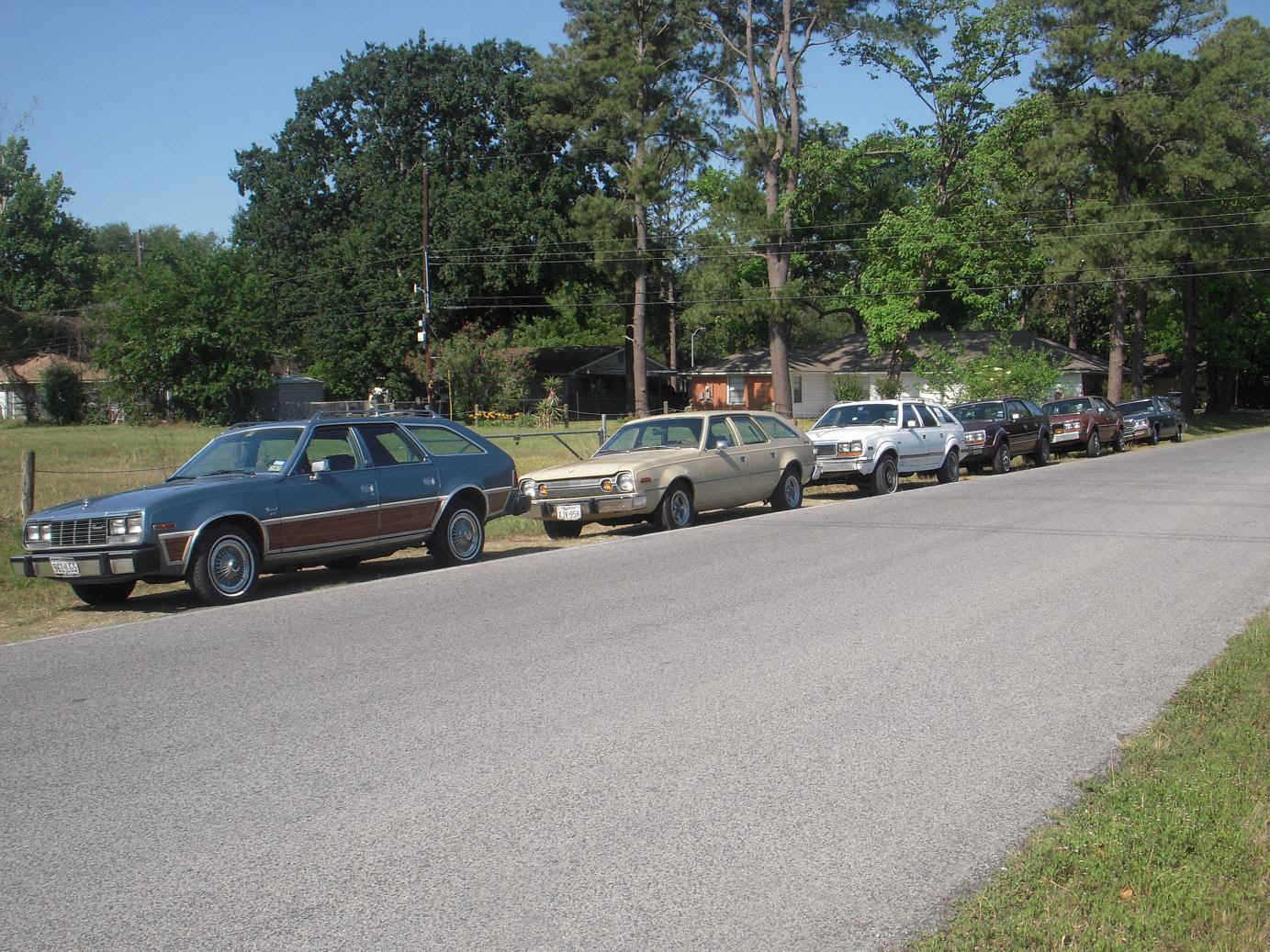 And many times the woodgrain thru years is bleached, or brittle or falling off. Now you can easily replace it with original looking woodgrain & it is not that hard to replce on the doors, fenrs & 1/4 panels of your classic and will add a stunningly new look to your vehicle instead of riding around like AMC or Jeep has mange. Below is actual AMC instructions from a shop panel on how to remove...and replace...exterior woodgrain in step by step method. A place I have done business with thru decades that I use to replace my own woodgrain is Metro Restyleing where you buy rolls of the material to redo your AMC. The last page with heat gun looks like my 1970s hair blow dryer I still use to dry my long red locks. Ok, with streaks of gray. Good luck with your classic AMC or Jeep woodie!
Should you wish to replace the tired, faded or missing woodgrain on your classic AMC & Jeep the above will help you easily reinstall it. And you can buy the rollds of it at Metro Restyling.
Click on WOODGRAIN VINYL on the left column.