1977 AMC Hornet AMX
Everything one needs to know about last year Hornet AMX: Leaky roof Targa Band, big 'flaming bee' on hood decal and trunk too, Rally Pack, louvers, spoilers and extensions. And wiring harness.
A recent article by Dan Strohl prompted me to add some of the comments here I had sent him. I LOVE Hornet AMXs and is one of my all time favorite AMC built vehicles.
The two biggest hack jobs AMC ever did was the MOD Breedlove roof spoiler on 69-70 Javelins and the place that did the Targa Band on 77 AMX (and later 78-80 Concord hatches). But with the 77 AMX they seemed to have issues mounting it. Every early thru December 76 Hornet aMX I have ever parted out at salvage yards, under the roof band there were extra holes drilled. Some were filled with putty, others were not. The brushed aluminum was held in place with thin plastic which then was held in place by actual metal bands. But the company that was installing them for AMC seemed to have issues installing them. So later you would see Hornet AMXs with stained headliners due to moisture seeping in thru holes. No one would notice as it was covered up by Targa. I don't believe anyone complained either and if they did, dealer probably pulled off headliner to check for leaks......not targa.
Note I reproduced the METAL spun cast aluminum overlays for Hornet AMX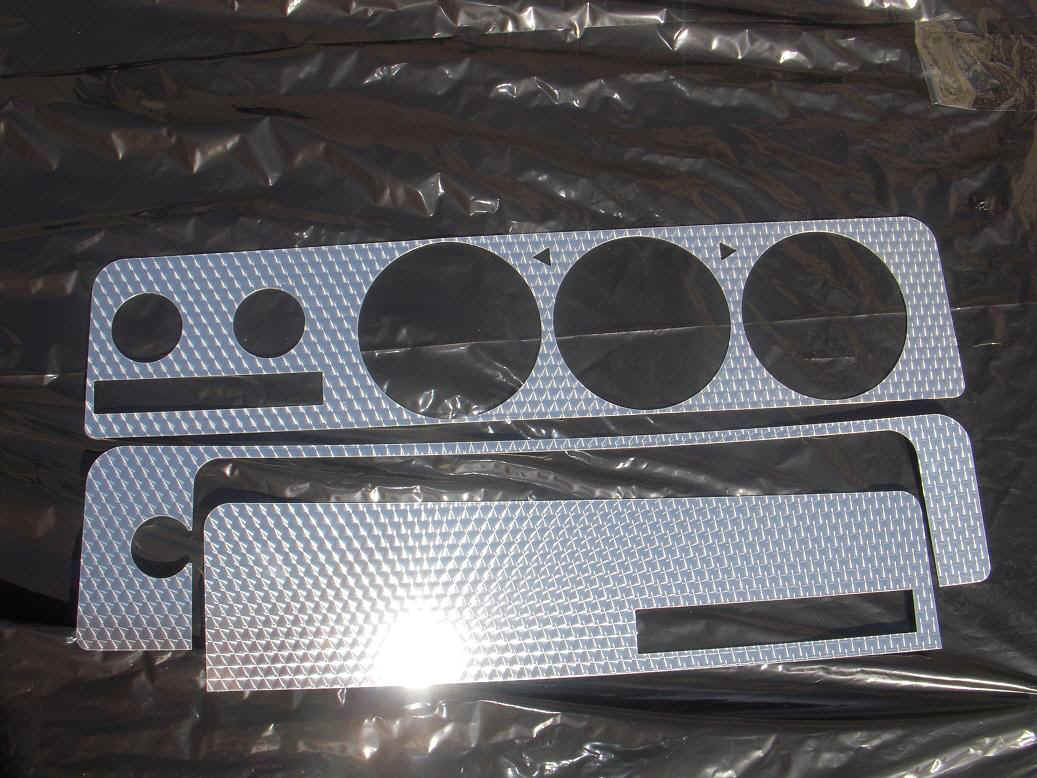 (and other AMCs) in 2009. MORE and have since sold out.
Also still have 1977 Hornet AMX Press Photo from September 1976 $9.00 + shipping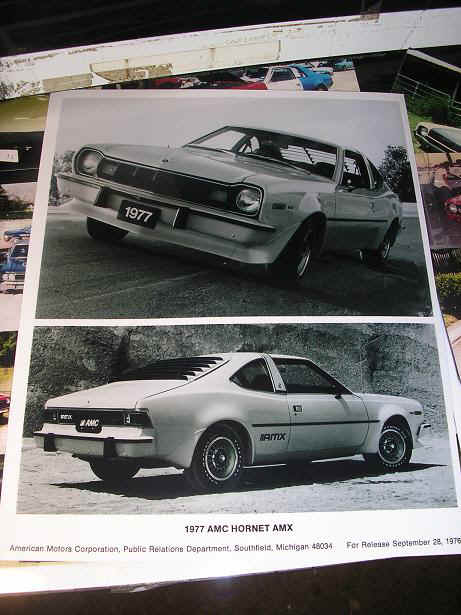 A handful of NOS 1977 AMX "slash" 3M vinyl side decals $20/pair + shipping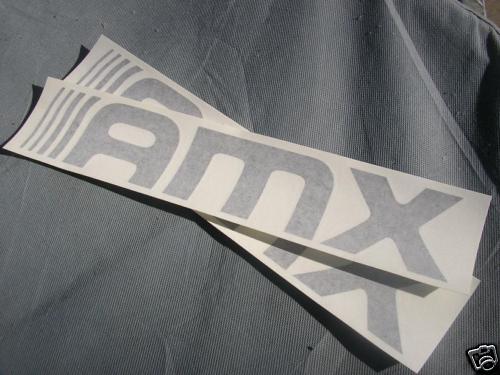 A handful left of NOS 1977 AMC Paint Chip Charts $5 + shipping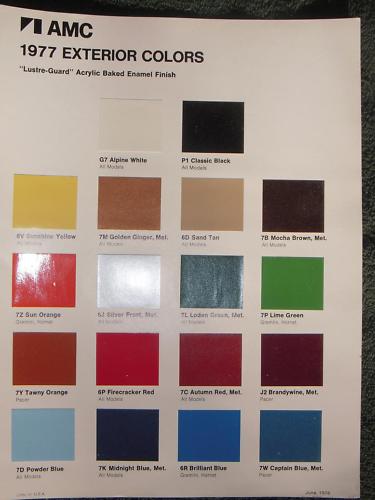 1977 AM Dealers two page Group 15 Accessories list, $5 + shipping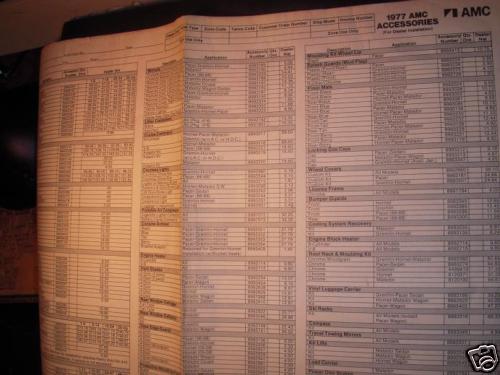 Side note, while identical, the 77 flaming bee hood decal is larger than 78 Concord AMX decal due to the Concord's raised hood blister You can get both from Phoenix Graphixs, and also compare 77 Bee to 78 Bee. .
In Edrie Marquez's book "Amazing AMC Muscle" he mentioned 'between 330 and 376 Hornet AMXs were built" (1988 Motorbooks) of course if that was the case, 1/3 of them were here in Texas as I had documented and owned a number of them! Realistically about 5300 were made. There is NO proof, bulletin, memo, nothing to back that up. It is just the number that keeps coming up since Marquez article in 1988. I do not know where he came up with that number, but his book, a excellent book, is filled with typos and well stuff. Only colors you could get are: Alpine White; Firecracker Red; Lime Green & Sunshine Yellow.

There are over 100 Hornet AMXs known to exist in 2011 I understand. Rarest color is white. Gayest color is that damned green, god what was AMC thinking.

Somewhere out there in internet land I saw that the Hornet AMXs were delivered to dealerships without the kit. Wrong.....they were sent to AMC's skunkworks in Milwaukee where the 'kit' that is externals, were put on. You could opt out of the huge 'bee' on hood, as you could also opt out of the smaller 'bee' on trunk. But the company (and I have it on tip of tongue, just can't remember name of it) they installed the Targa band, flairs, louvers and front spoiler. This is a NOS trunk bee I have in stock: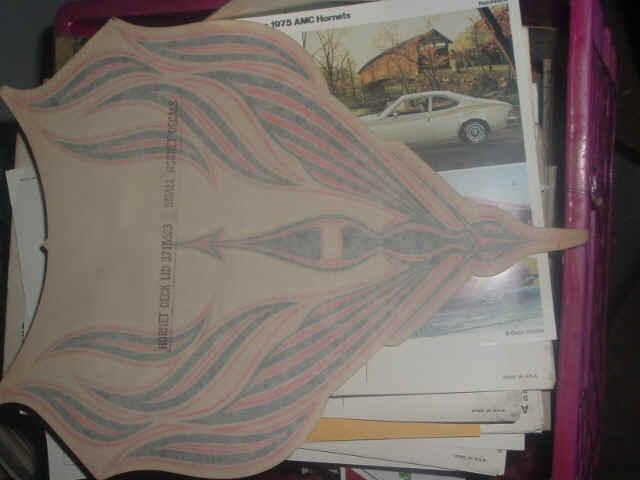 The front spoiler on these commonly blew off also, it's bendy material and was only attached on ends, so if you decided to test the 100mph speedometer, good chance you lost your spoiler. That or a speed bump, rail road track, or curb at cruise night drive inn could do it. The Hornet AMX 'kit' was used only that year and only on Hornet AMX, 9 piece kit:
a 4 barrel was never offered on the Hornet AMX. Neither was a 4 speed with 304. And no damned 360V8.Too bad. Years ago I bought this little 77 AMX here: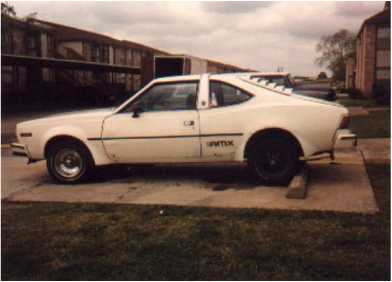 for $375 and drove it home. My wife Paige, drove it to U/Houston downtown campus daily while she was in college down there, but she loved the little car. When I bought it I opened hood and orange engine, I immediately looked under it and it was a 401, a International harvester orange engine 401, 2 barrel too, hooked up to 727. The car got crappy gas mileage but was quick and extremely dependable, especially to college girl. When I sold it, the guy wanted to yank the 401/AT out of it for one of his 73 AMXs. After he drove the car from Texas City to NASA a few times where he worked, he decided to restore it and last I heard, still drives it.

And if you have read thru all above, here is what you probably came here for. Factory bulletins concerning targa band leakage, wind noise, electrical grid (good for wiring a Rally Pack or Tach to your Gremlin or Hornet also!) and more.
Some counties in USA required a exemption for these cars to have it inspected in that state. Here is a legal form for that from PA.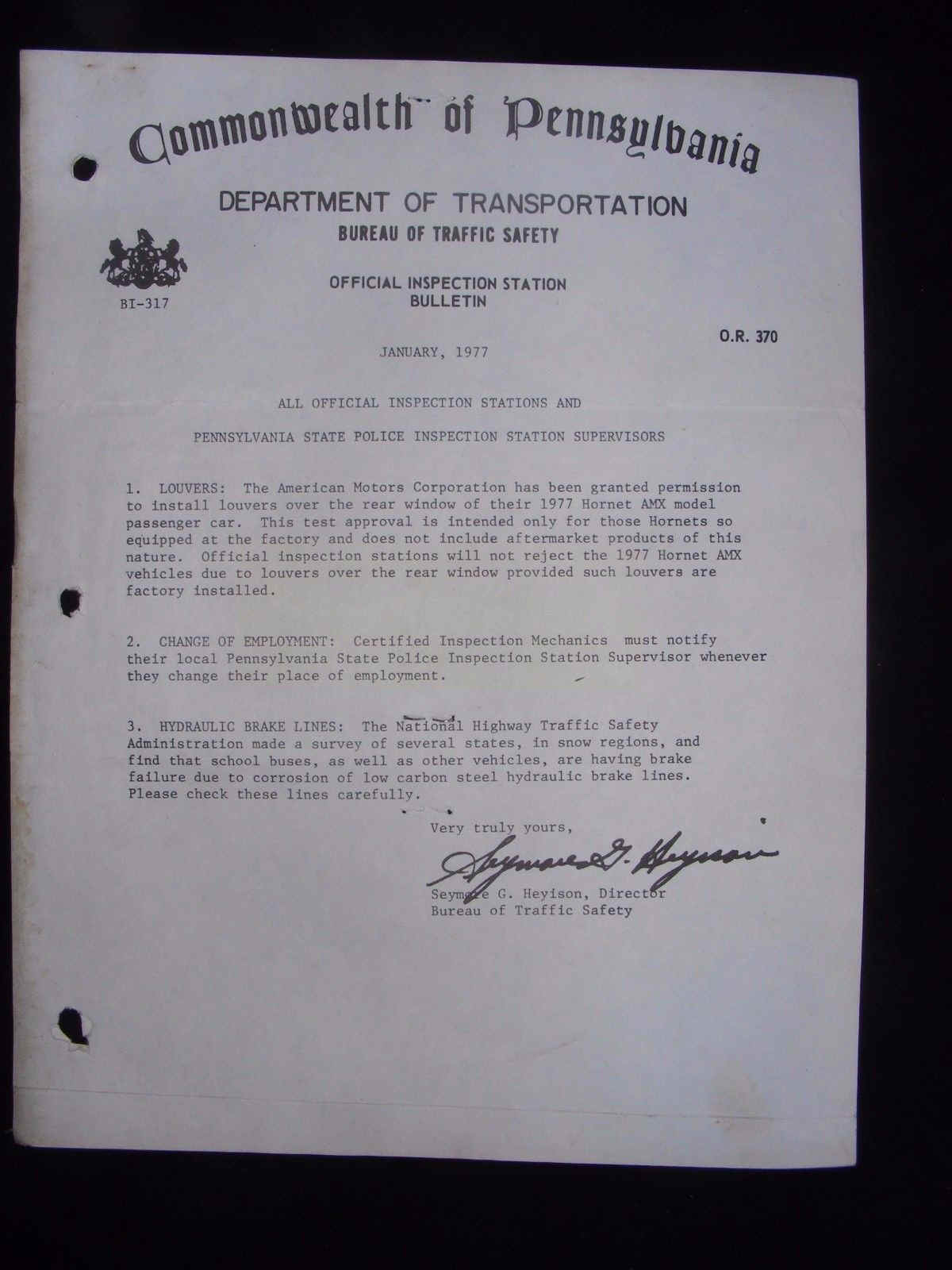 And the 1977 AMX seats was not capable of handling me after a one pound Mission Bean & Beef Burrito