Free American Motors Car Toon Coloring Book
For kids, parents, big kids, print & color!
*American Motors did offer a coloring book in early 1980s, which featured Eagles, SX/4 & Jeep Series. These original ones occasionally appear on ebay for under $20. You have to tear out the Renault drawings our evil clowns will lurk under your bed make you eat spinach. Kids! Surprise mom or dad by coloring their favorite AMC! Suitable for framing!
PRINT, STAPLE & COLOR!
Special thanks to Mike Miller for illustrations.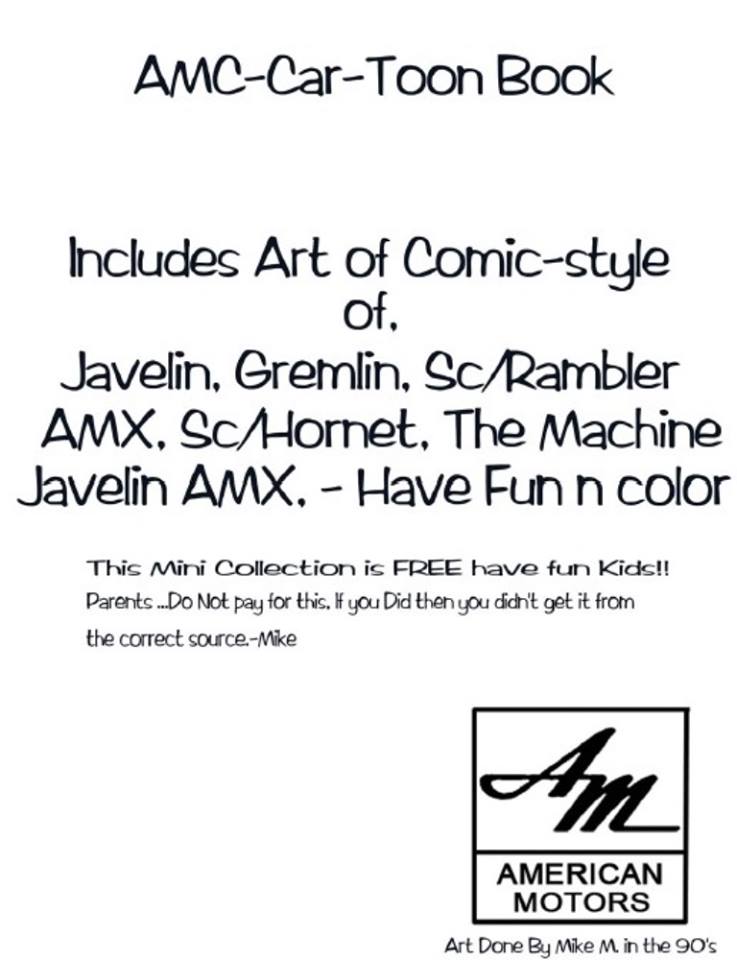 Cover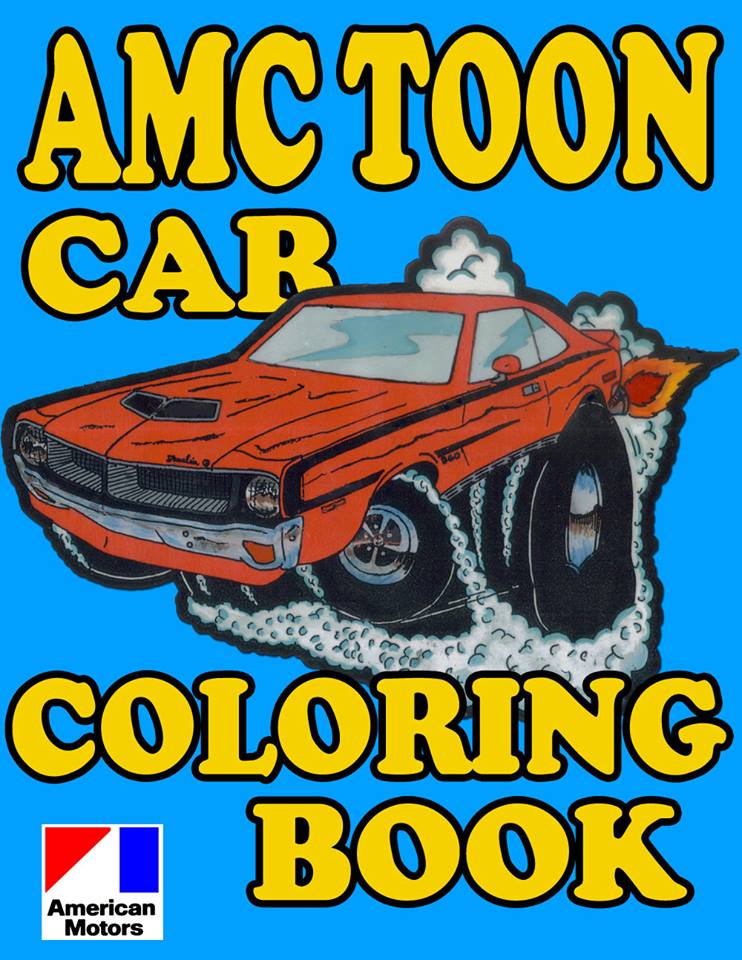 68-69 Javelin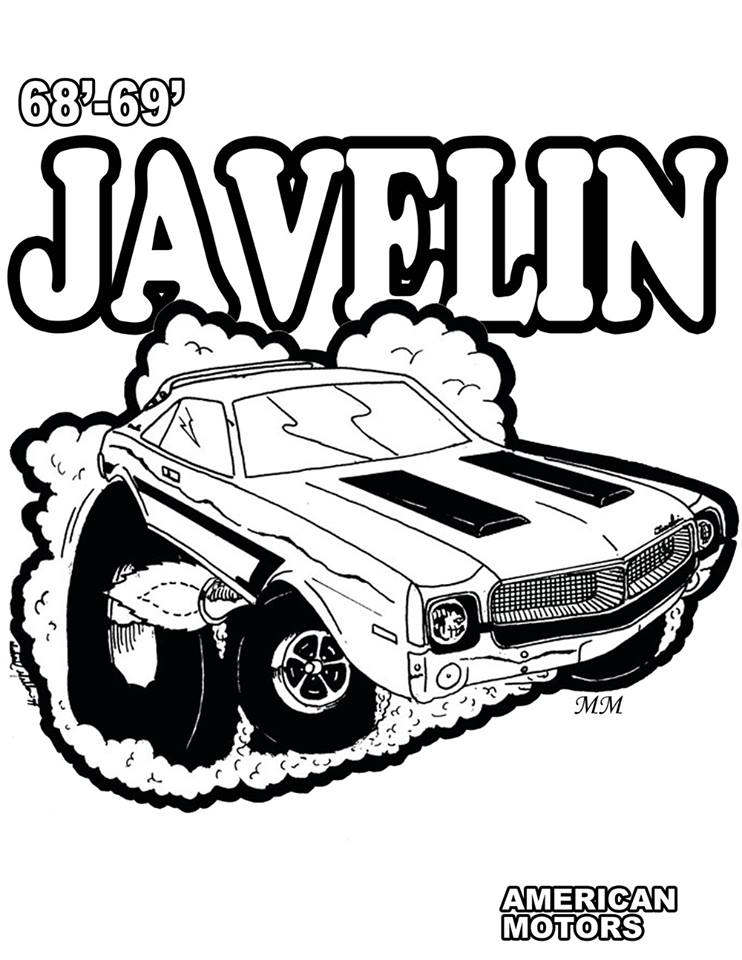 69 Hurst SC/Rambler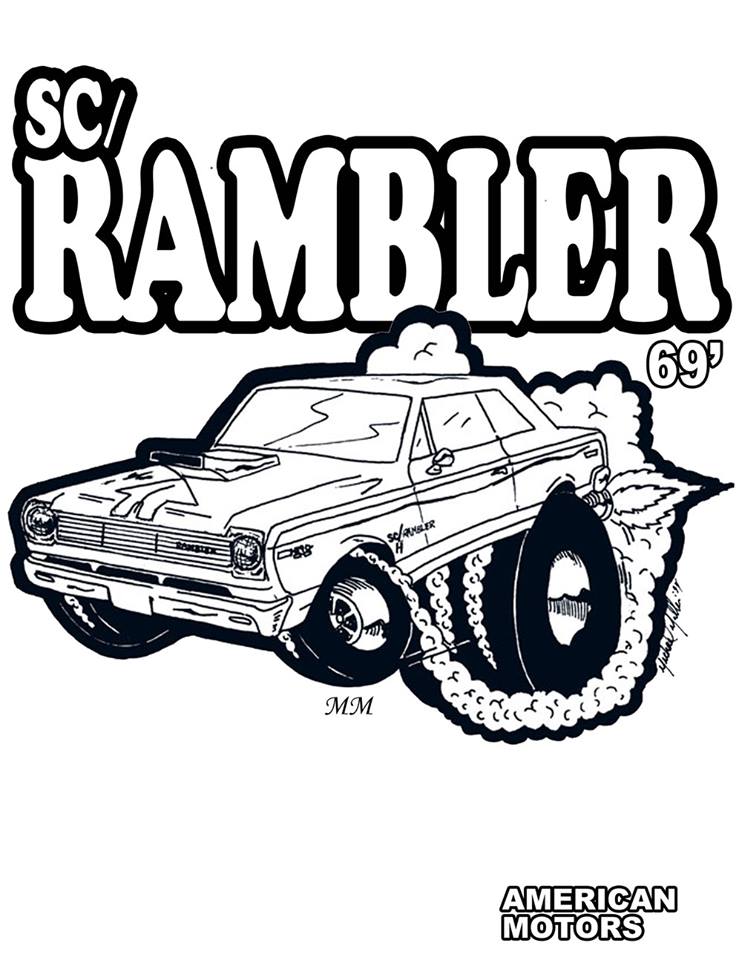 70 Javelin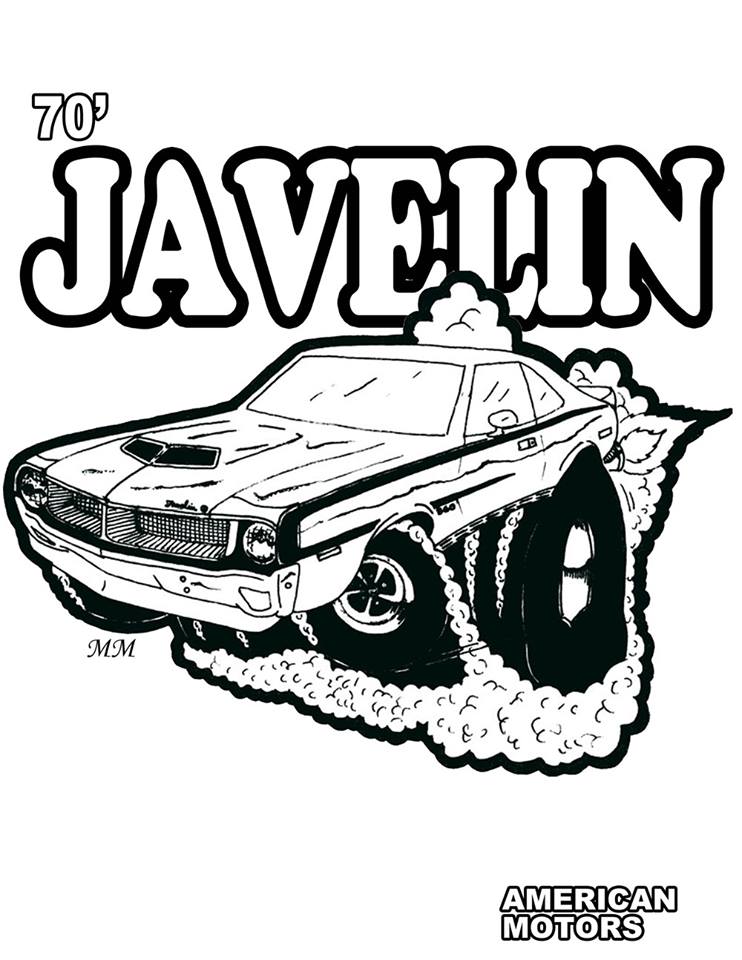 70 Rebel Machine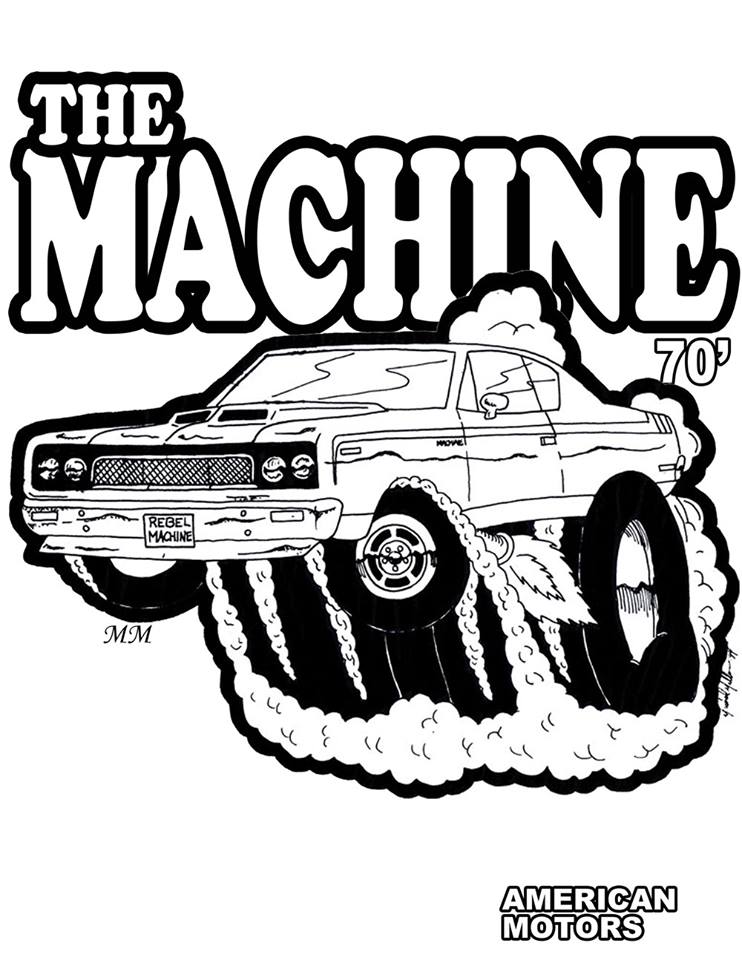 71-72-73-74 AMX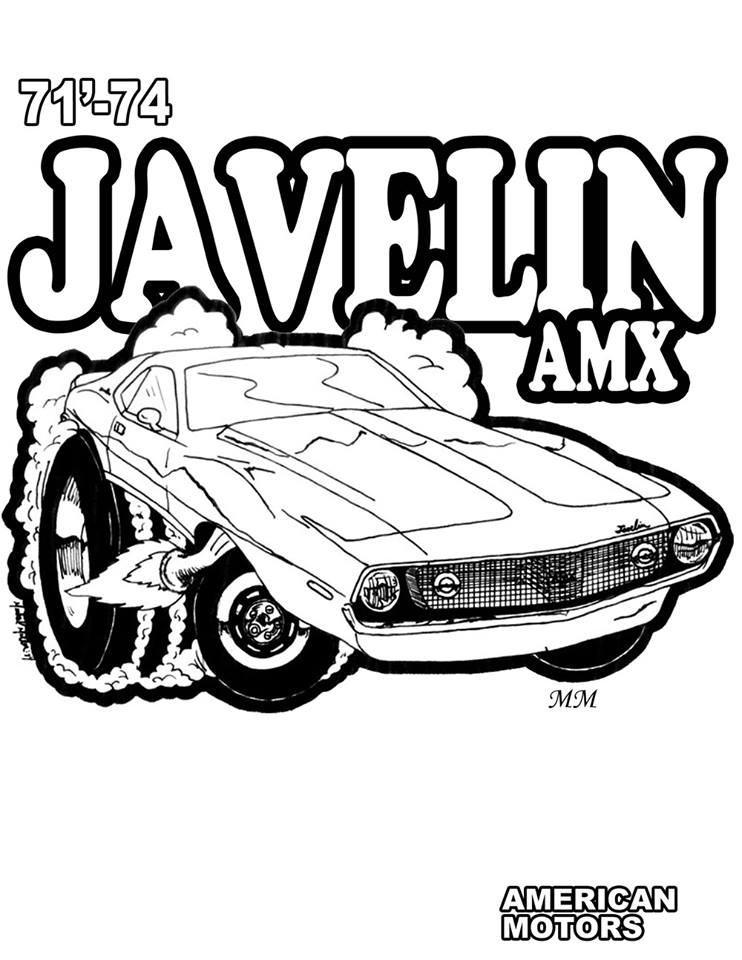 71 SC/360 Hornet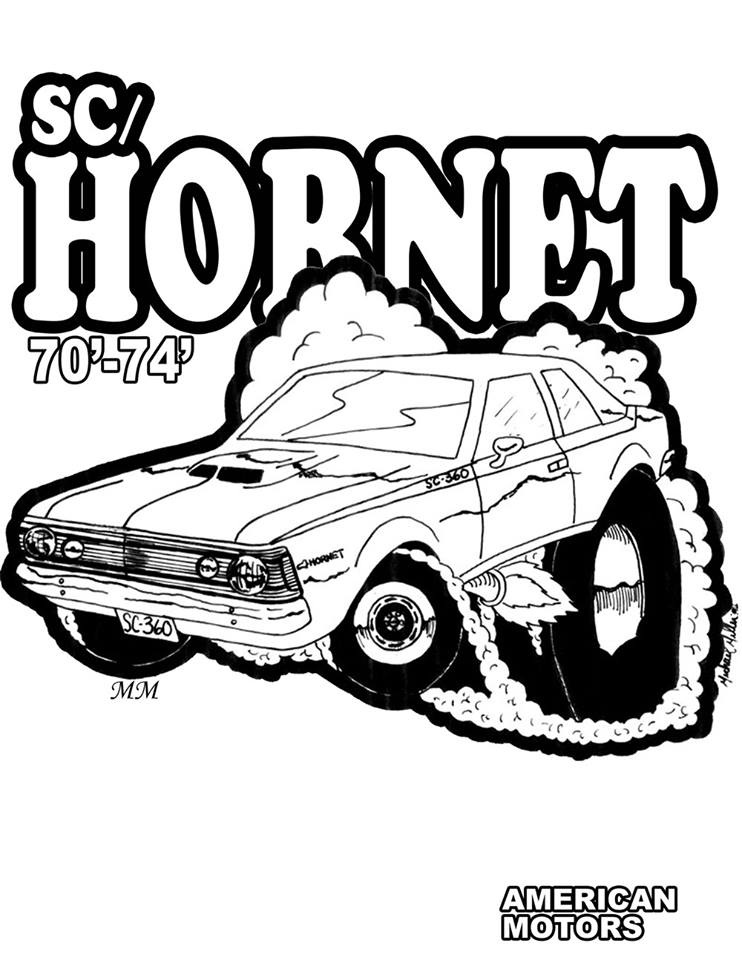 70-71-72-73-74 Gremlin