Rebuild Houston Crappy Contractor Work EPIC FAIL
For 20 years I had mowed, maintained, and Scott's Bonus Weed & Feed the ditches in and on side of our house at 1902 Wycliffe, in Wrenwood Subdivision in west Houston near Addicks Dam. The City of Houston as part of it's Rebuild Houston Project, decided to put curbs, gutters, and sidewalks in this flood prone area. I have documented the flooding in
WRENWOOD FLOODING
However, for three years as this project rolled along, contractors parked heavy machinery next to my house, not even 10 feet from bedrooms.
Day & night, excavators, tractors, bulldozers, even dump trucks. Three years! This was on the Timber Oak side. Across street they never parked, just my side. And it took its toll. On top of that the rest of Wycliffe was pretty much done, except this intersection of Timber Oak & Wycliffe. Even into Spring of 2018. There was a street wide Garage Sale, and ONLY place with mud and junk was my front yard, neighbor's houses, either way, all nice pretty fresh grass and sidewalks!
The big sewer lid is not on my property thank God, it is rental house opposite mine. But the contractors had a real issue with the large underground piece and were out there for several days, 24 hours, spotlights, cutting it to make fit underground. So this intersection was LAST to get paved over.
Not even six months from paving it is cracking like California eqrthquake. I have called 311 a number of times! First time was August 10th, 2018. The whole line of grass planted in front of my house next to sidewalk, either side, died. Since we never got the daily waterings from big truck, it simply DIED. I had watered it some, and even bribed the guy in water truck near Citgo $5 with little map to please water my grass a few times, not just drive past to new Upland work area.
A fellow with one of the contractors came out and said "we are thinking about putting fertilizer down" of which he also said "your grass is dead, fertilizer would have burned it" Really. But wait, there is more! I had called earlier July 7th, about dead grass! Service 311 Request from 97 is 3176547; Service Request 8-10 was 3139408.
A talk with the lady who runs the loosely knit civic organization gave me a number to call, I spoke with that gentleman who insured me "they had not forgotten me" and would be out to plant more grass. Ok, week later, they came out planted more grass on Wycliffe side, which is sort of on life support, even with all the rain.
But Timber Oak side ignored. I may add there are some serious cracks now now only in curbs, but where after new curbs laid down Timber Oak side, workers continued to park! On top of that, check out the cracks all the way across stree from 1901 to 1902 Wycliffe. Not even SIX MONTHS and cracking really bad!
So I am sort of at wit's end. Wished the subcontractors had put some new dirt down before putting new grass down on Wycliffe in front, and the Timber Oak stretch of desert is real eyesore, but not my issue, at least I guess don't have to buy Scott's Bonus S Weed & Feed every year for it and mow it, hell it is toast.
Son Jacob gets to ride a digger left overnight, hell, was left every night for months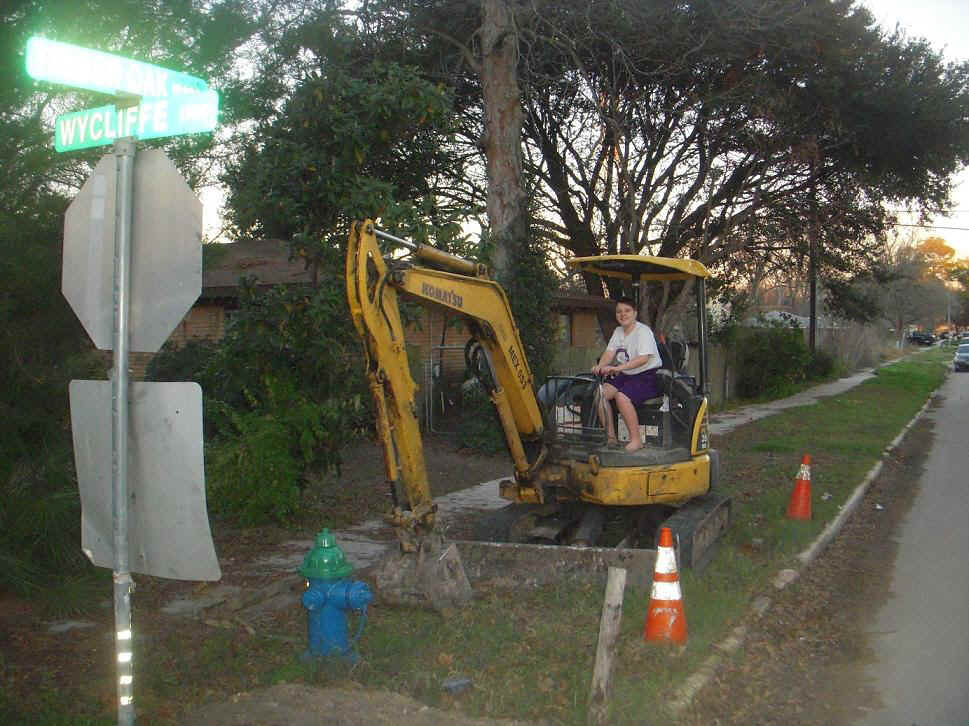 Corner of Wycliffe & Timber Oak, pretty much 2015-summer 2018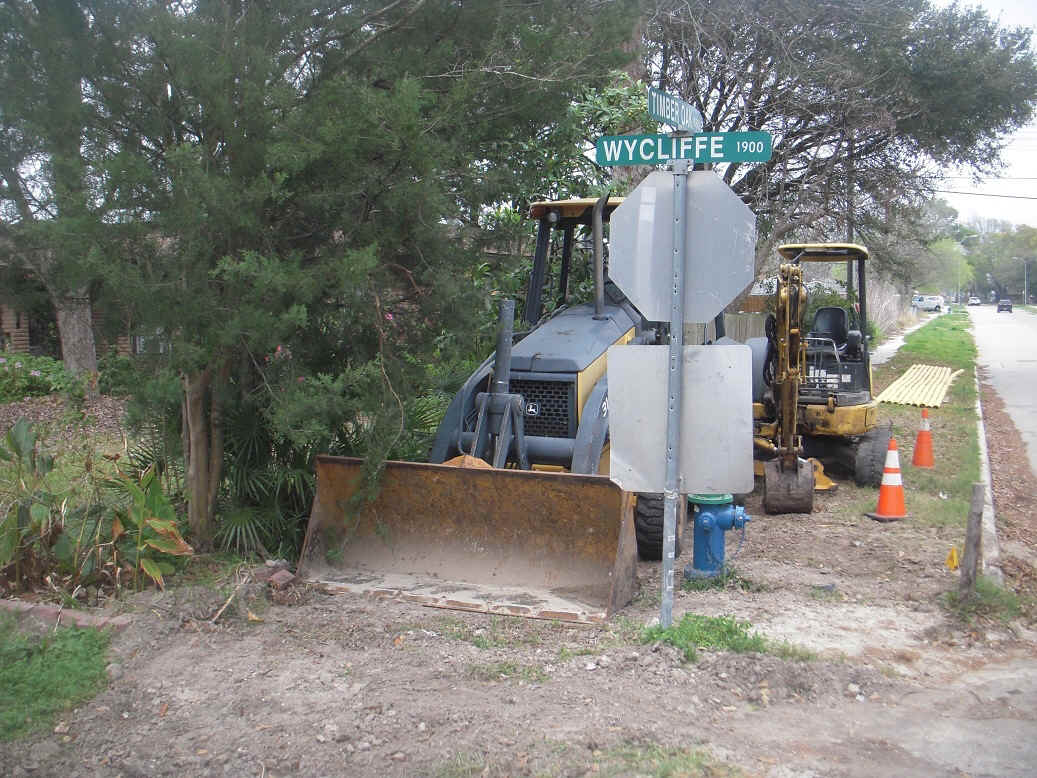 More storage junk for weeks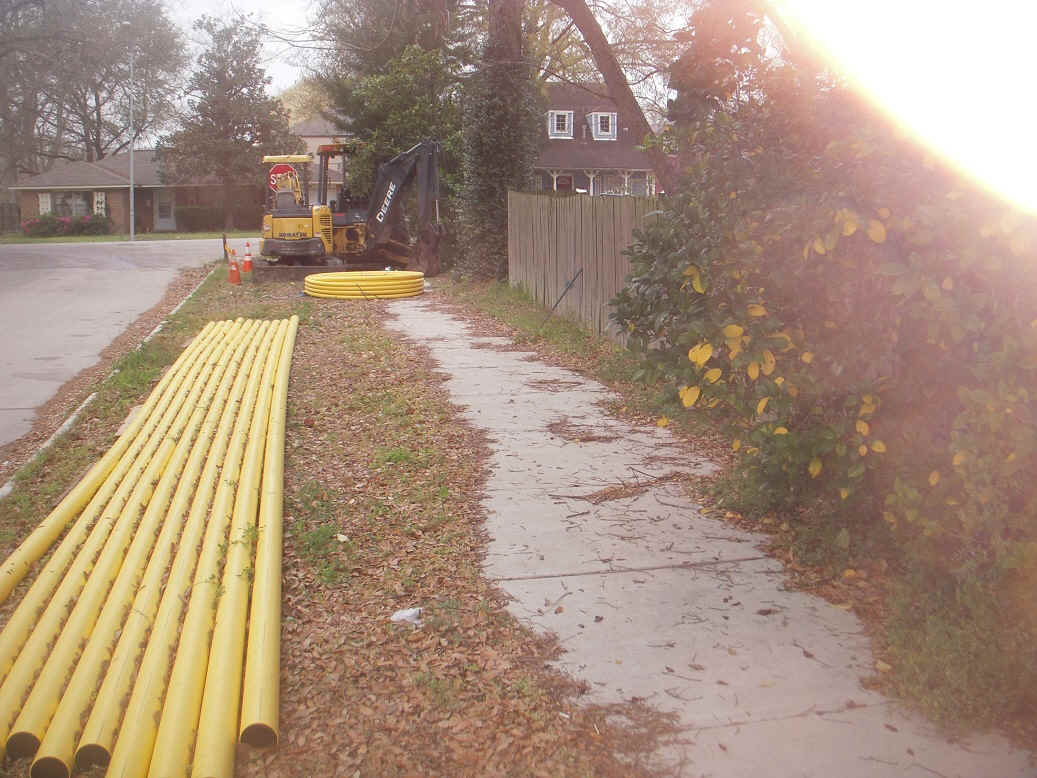 Seriously, this is less than 10 feet from house, they could have parked other side of street, which would have been next to garage, or past end of property on easement, whihc they eventually did!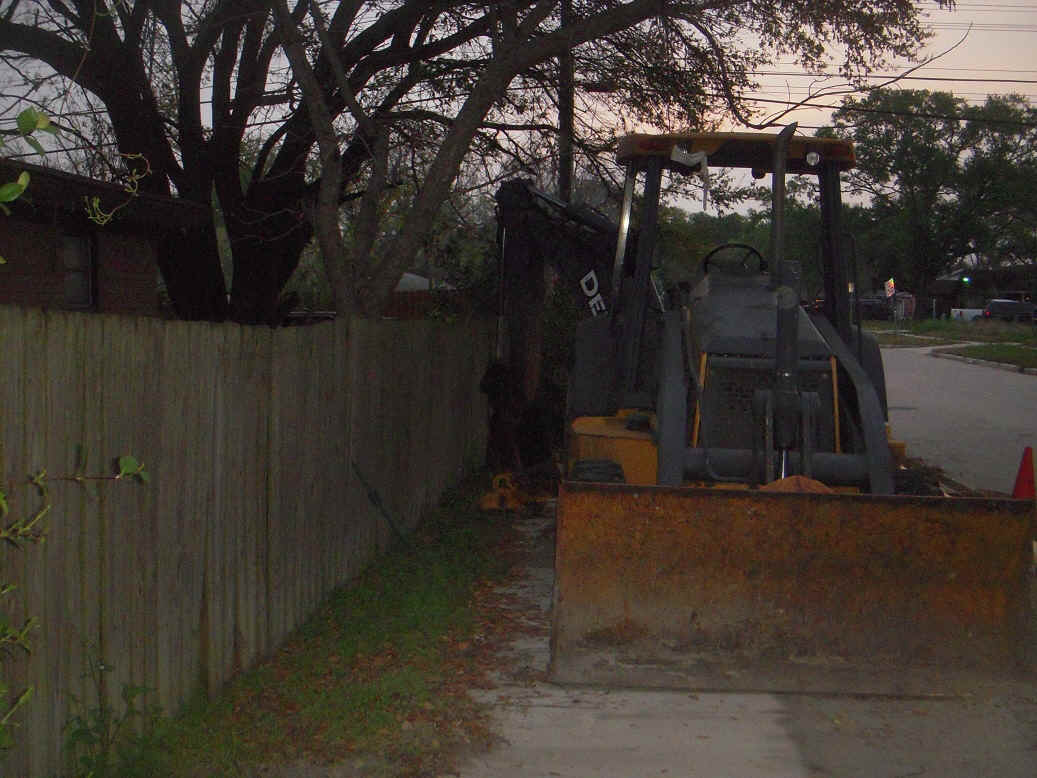 Creedence Clearwater had a song 'doo doo doo looking out my back door' but this is outside a bedroom window, these guys would fire up these things before 7:00am daily. For months!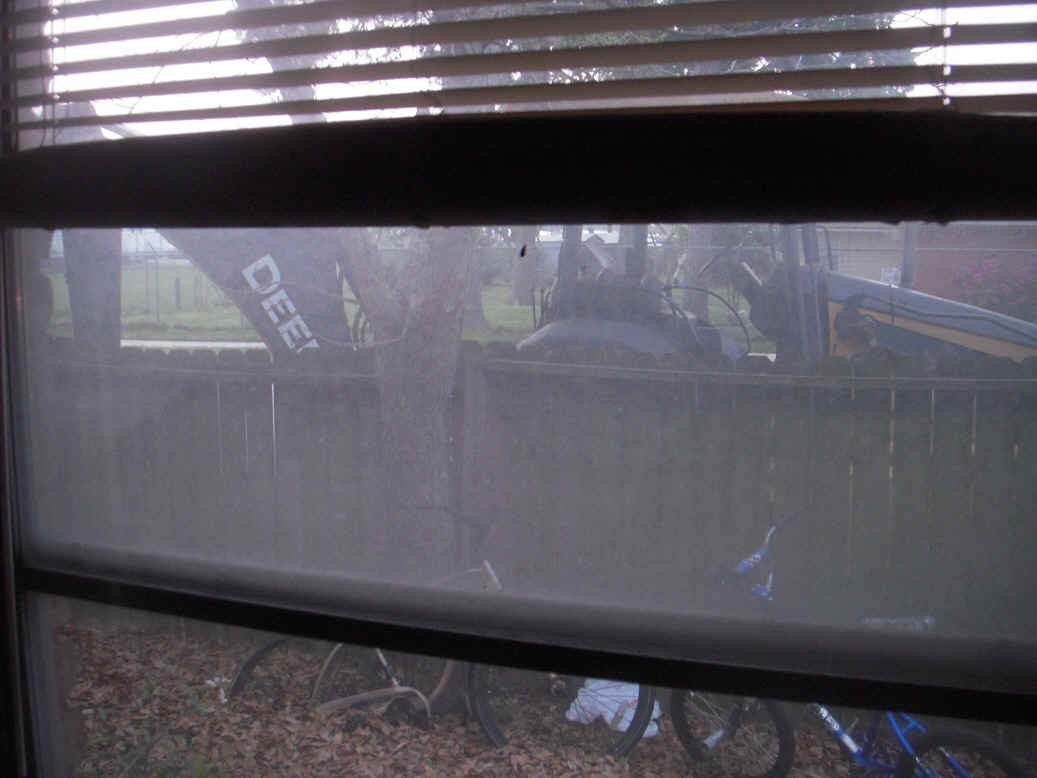 Not sure what this was, but one of my boys crawled into it, was on here late though, house shown right behind roll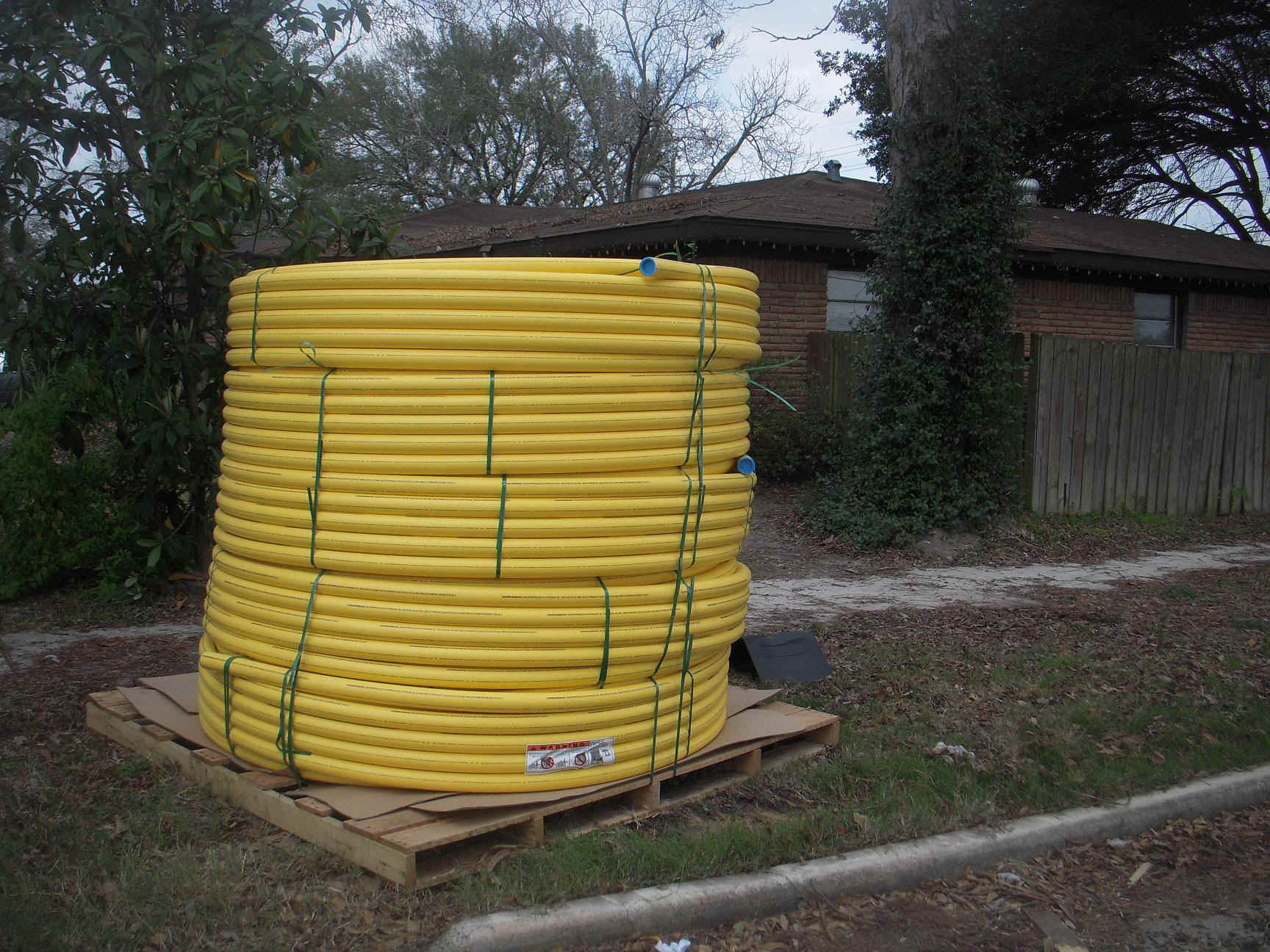 The dust from the construction was horrible, many construction companies use water trucks, but this one RARELY, this photo is about 6:45AM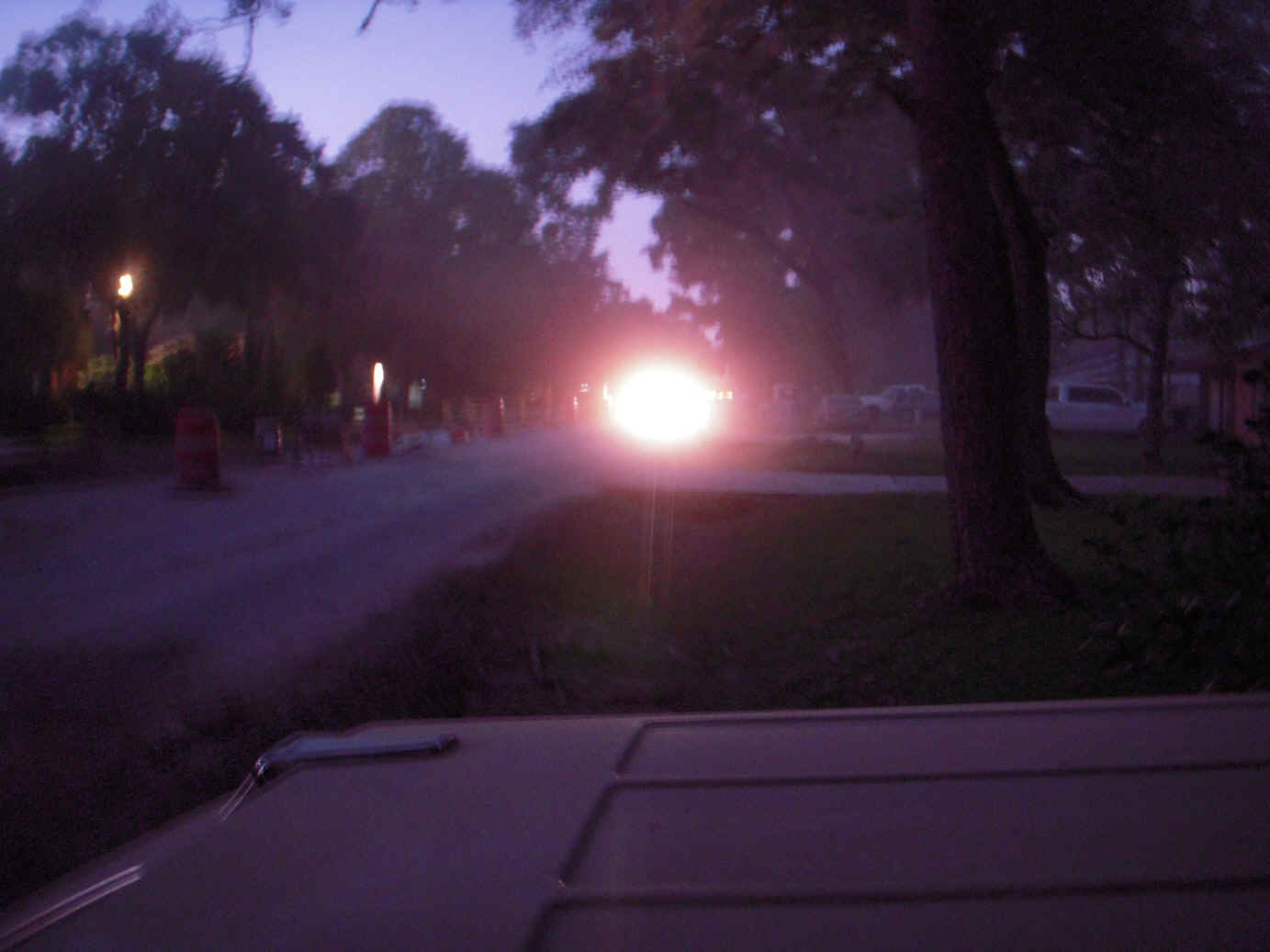 If you or anyone has respitory problems this was daily event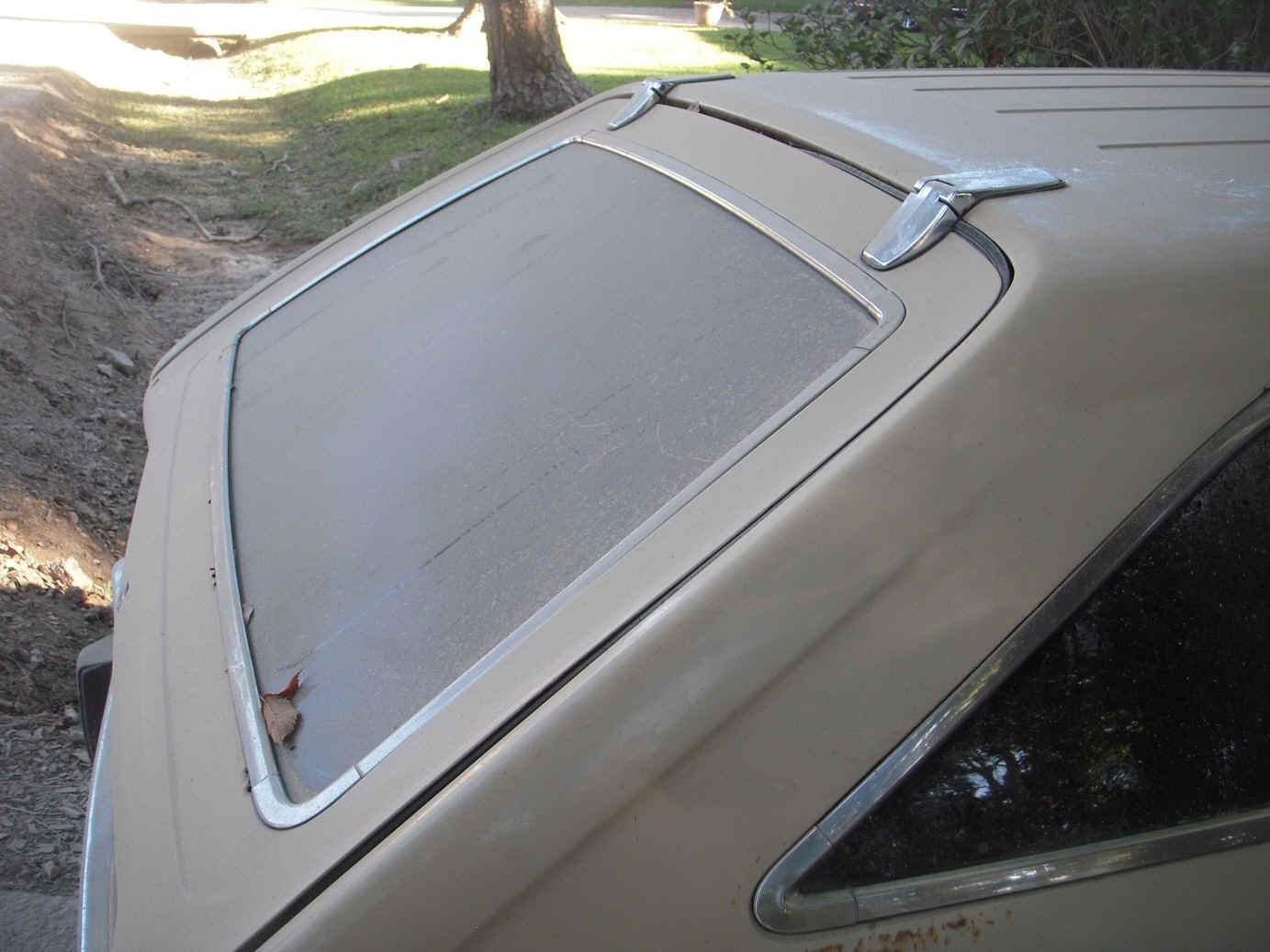 Southbound Wycliffe & Timber Oak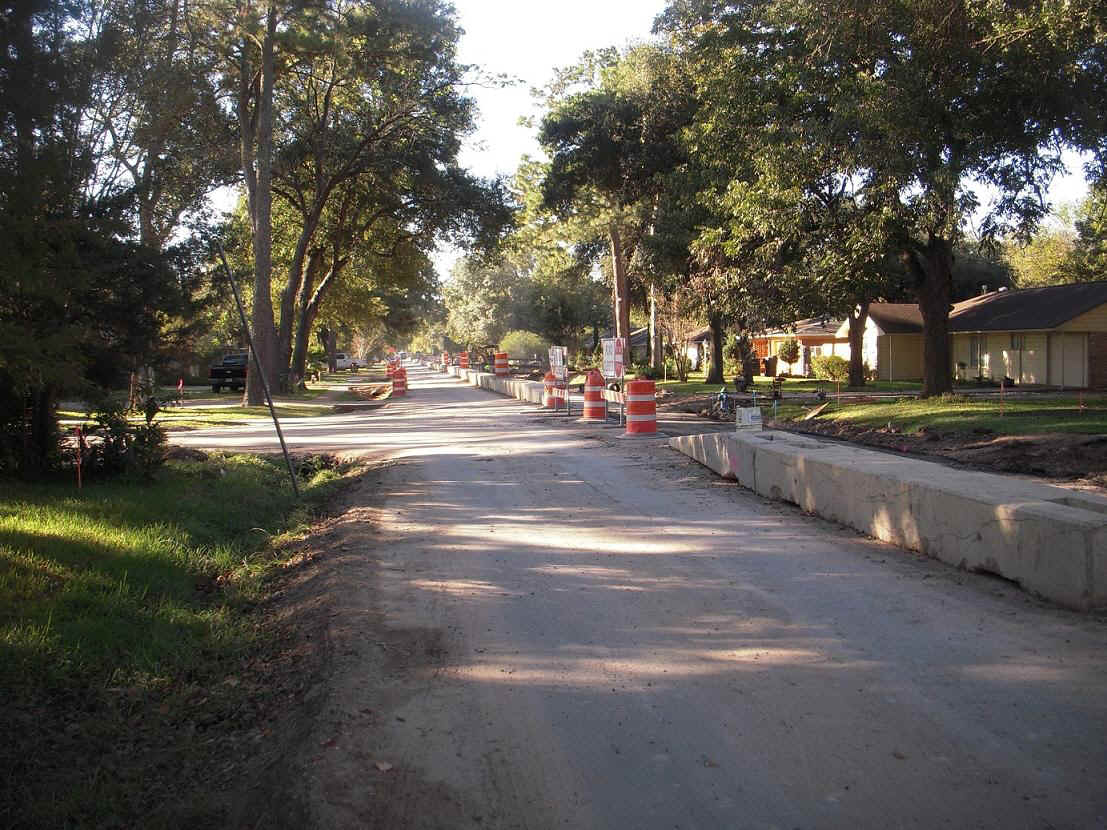 Southbound Wycliffe & Timber Oak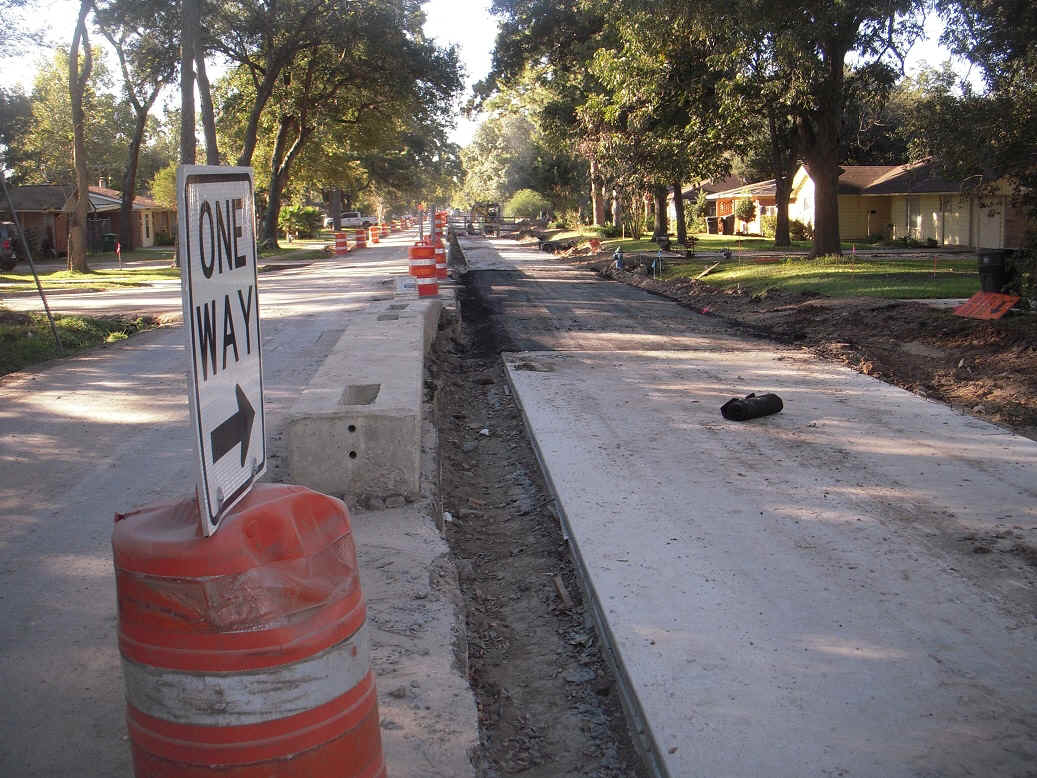 Timber Oak at Wycliffe Summer 2018 facing east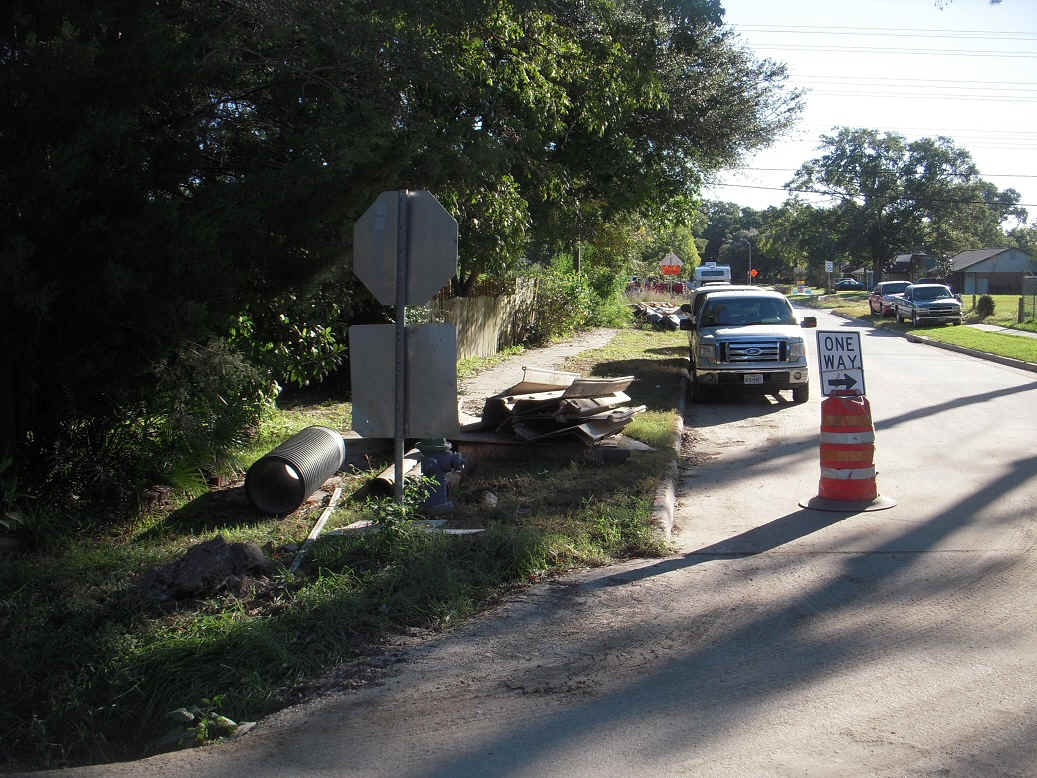 Wycliffe & Timber Oak dumping ground for construction materials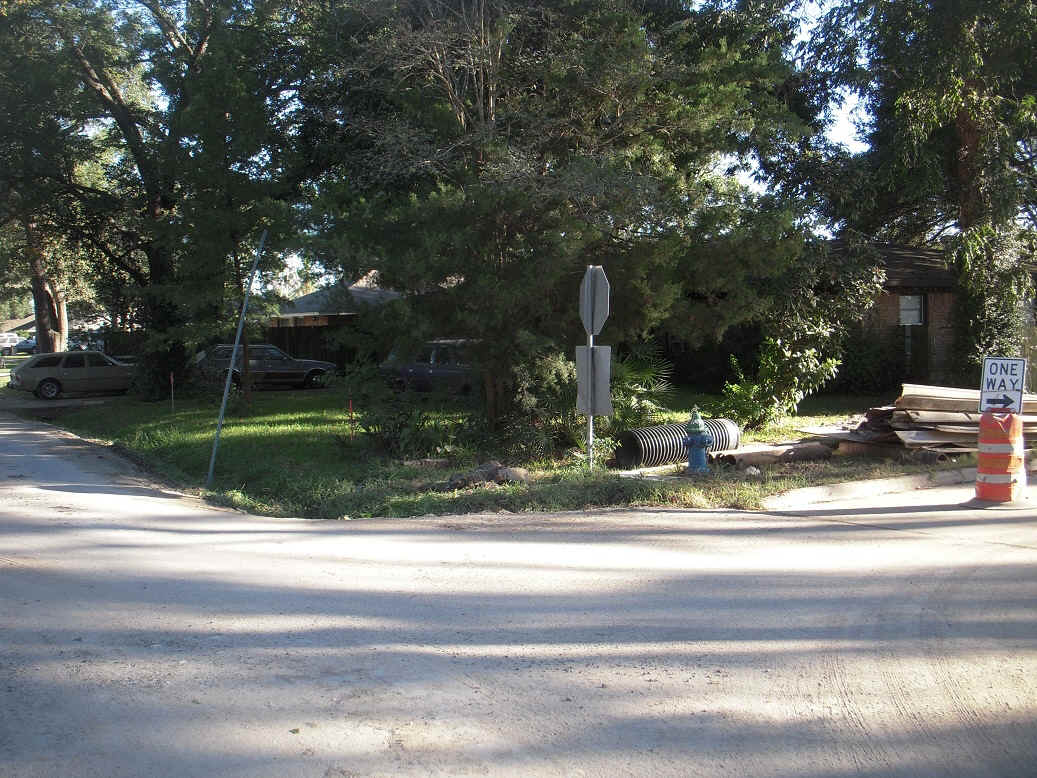 1902 Wycliffe sewer pipes now laid Summer 2018 finally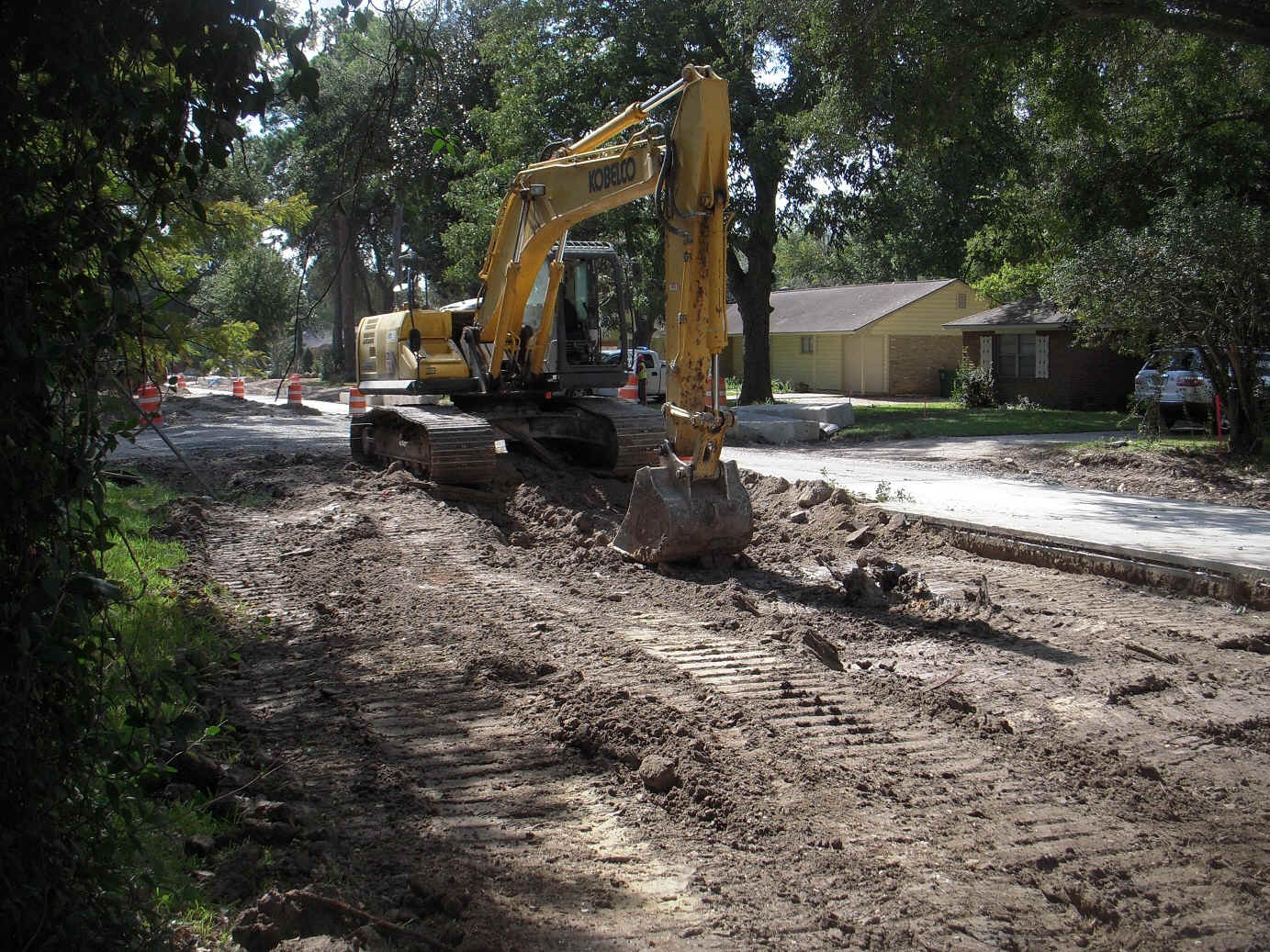 This photo says it all, our yard last ONE TO GET GRASS, SIDEWALKS this is Summer 2018! Look past wife's car neignbor's yard has new grass, sidewalks, across street, grass sidewalks!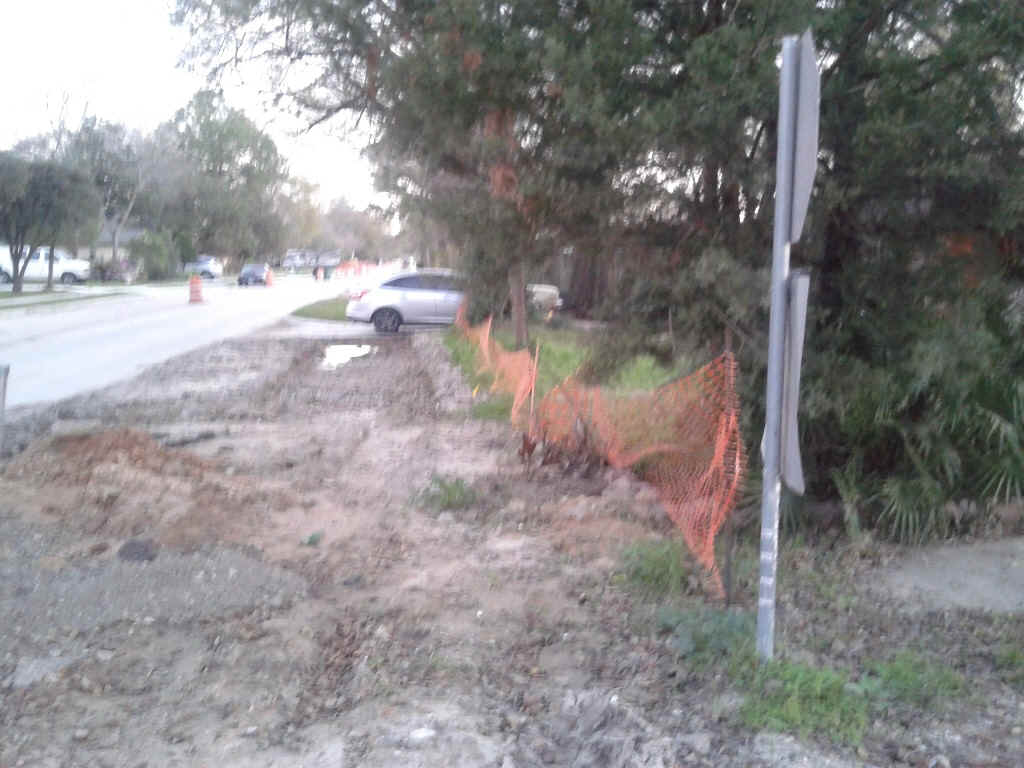 REPLACEMENT GRASS contractor came out and put 2nd time as first sod (again, my grass NEVER GOT daily waterings rest of street got!) this photo November 2018, grass sort of life support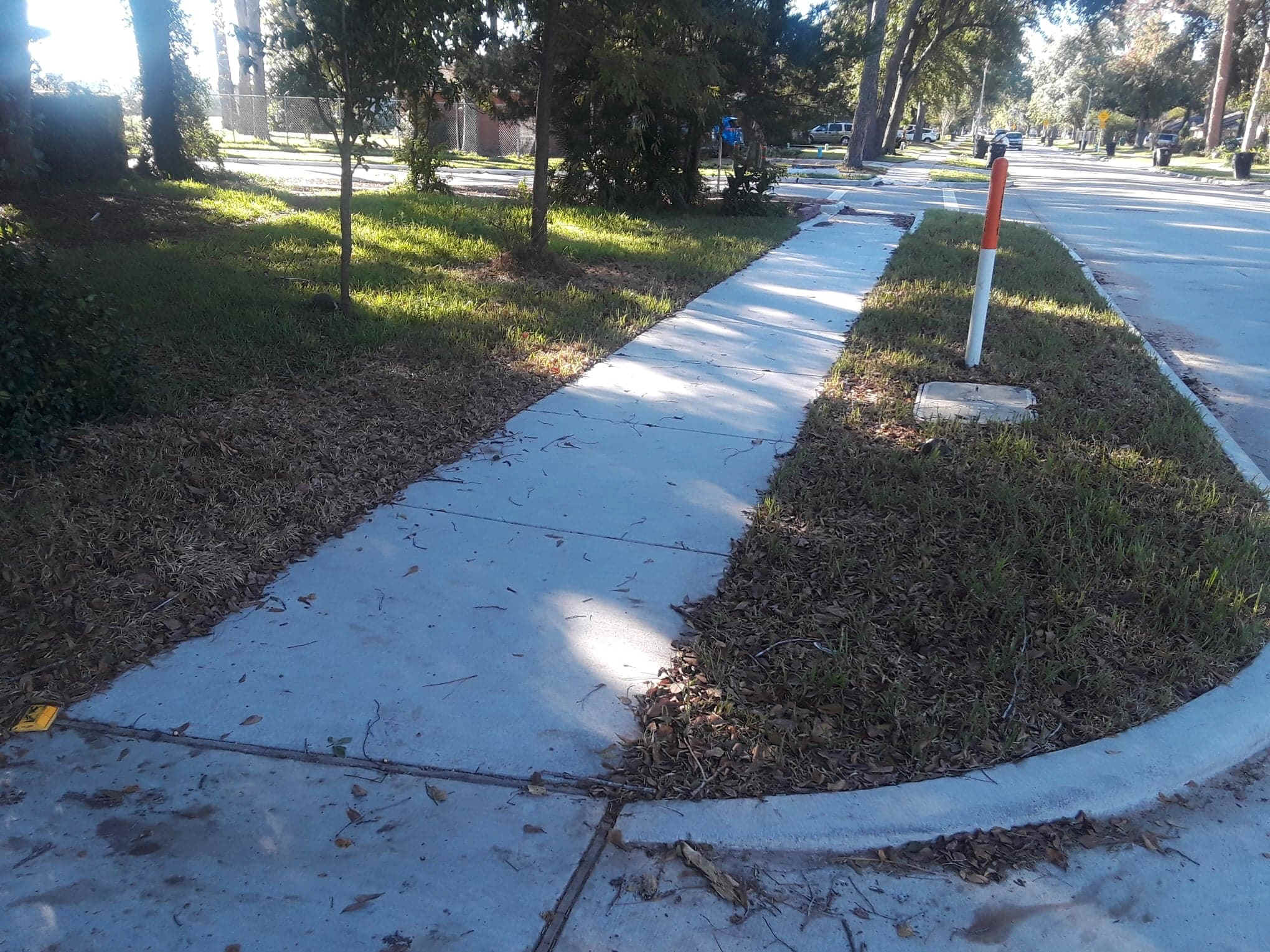 Less than six months later big cracks across Wycliffe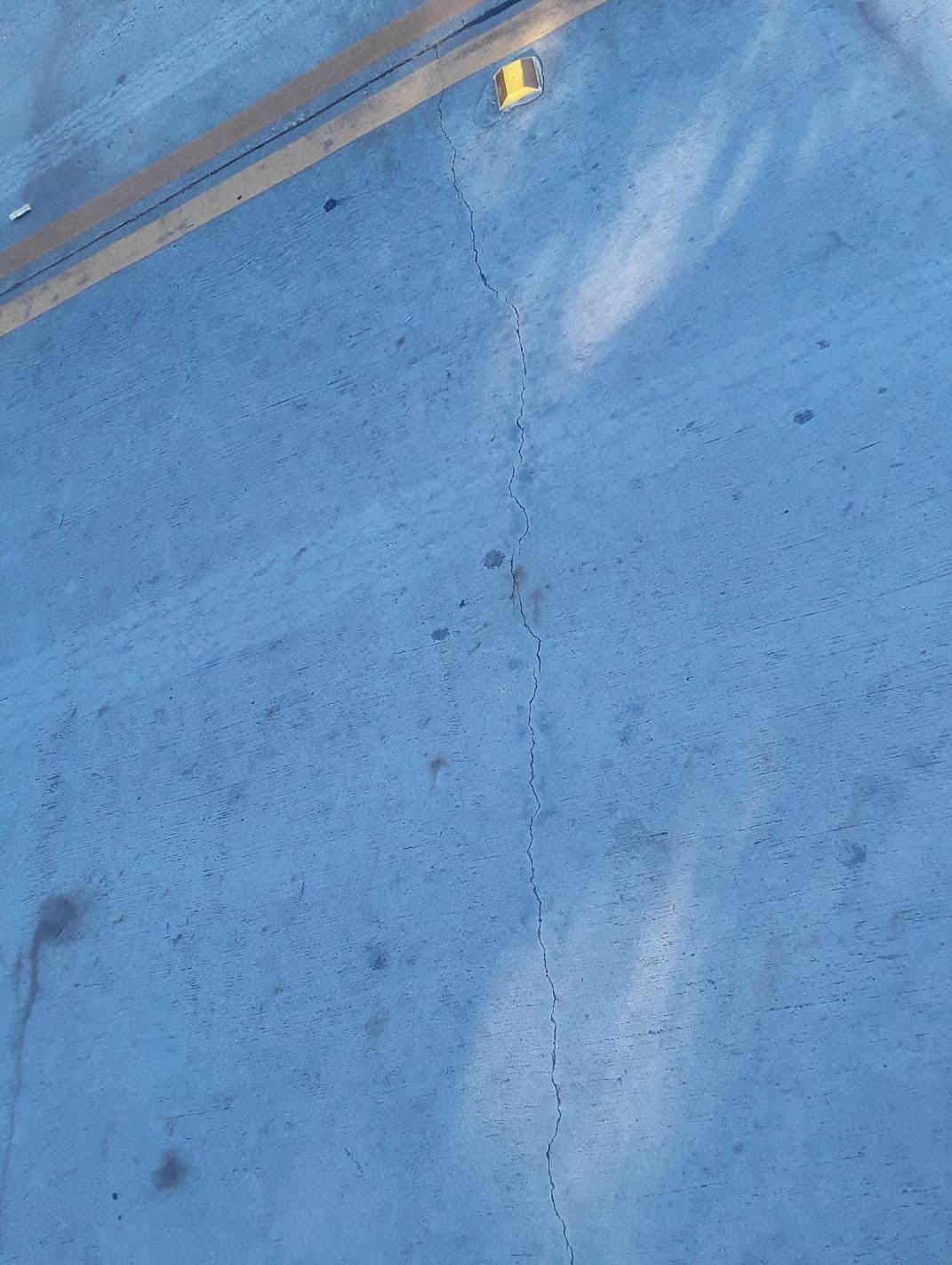 Second big crack less than 10 feet from above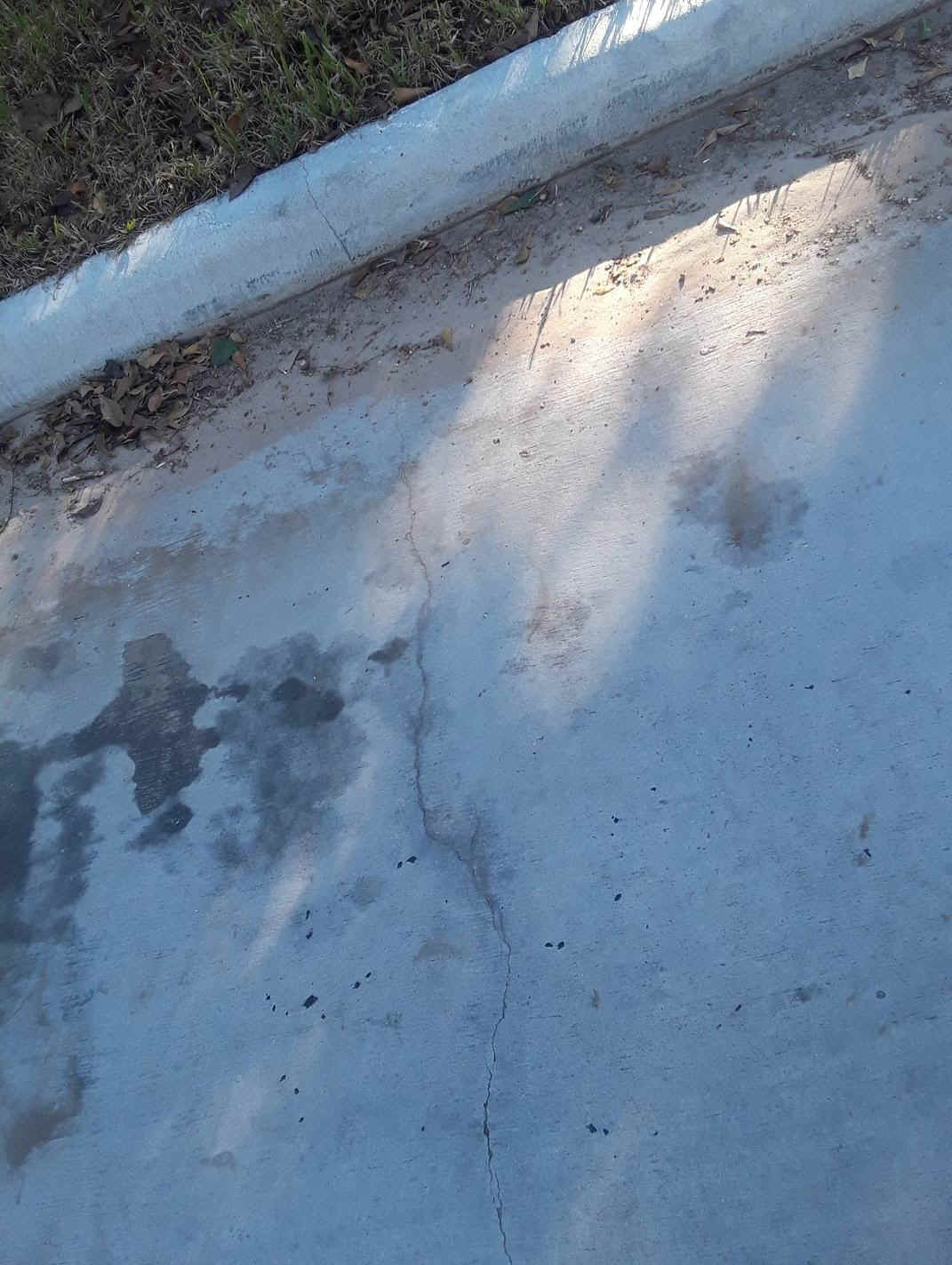 Wycliffe crack runs completely across street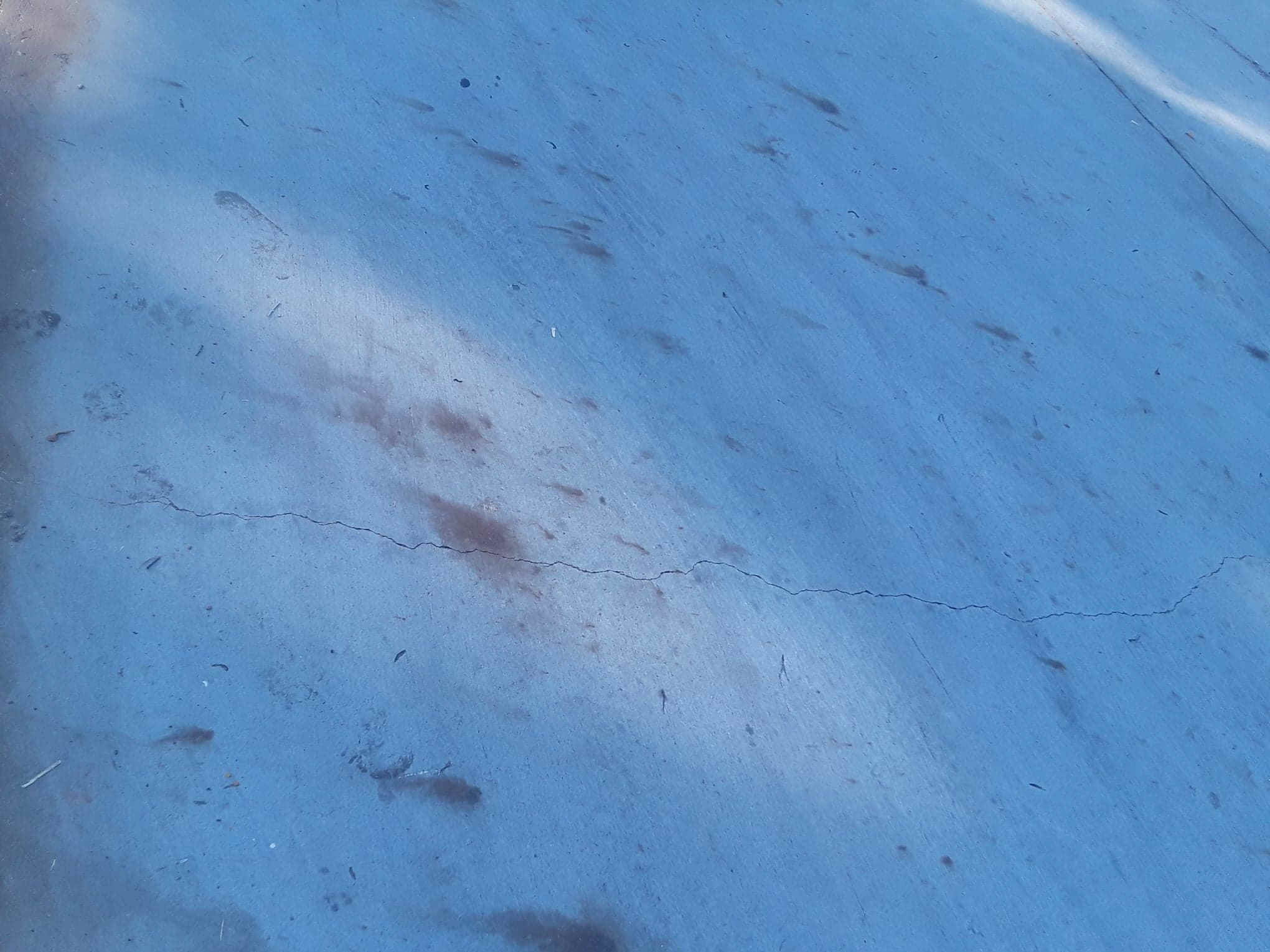 Corner of Wycliffe & Timber Oak, this is like bad car bodywork, if you use bondo right, no problems, too much hardener, cracks form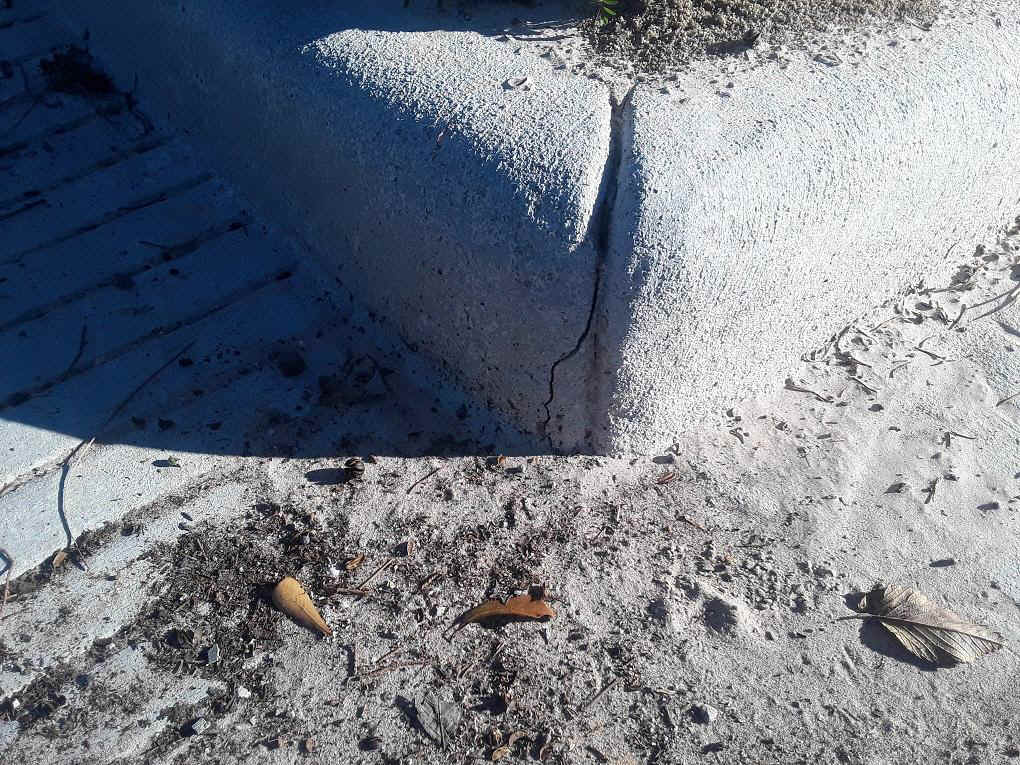 Timber Oak side of house between sidewalk & street moon scape, lots of big cement pieces left behind, and of course there is that wonderful new sod planted that was dead on arrival when put down. On top of rocks.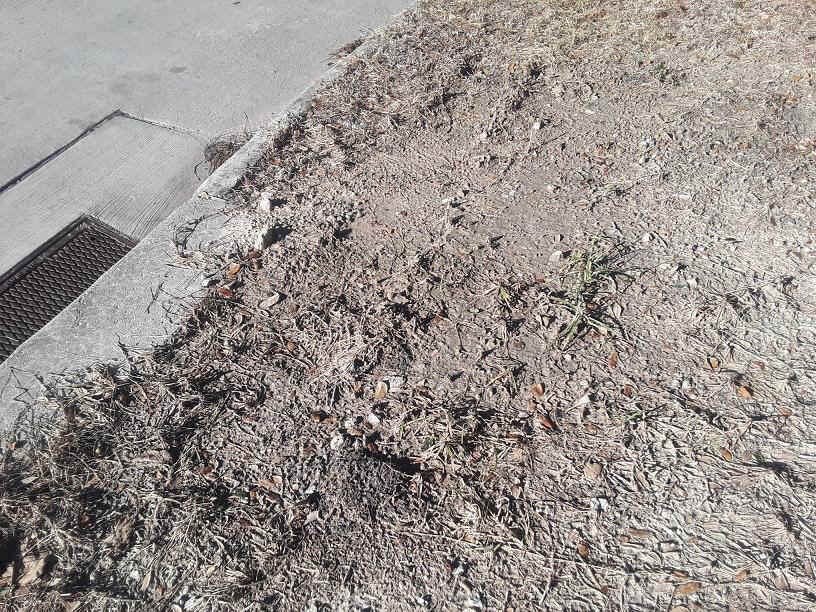 Crack in curb, am guessing cheapest crappy Cemex (Mexican cement) was used. This curb is not even six months old
From back of my property facing Wycliffe. The "grass" that was planted was just weeds, not much St Augustine stuff. Pretty much crap that Home Depot throws away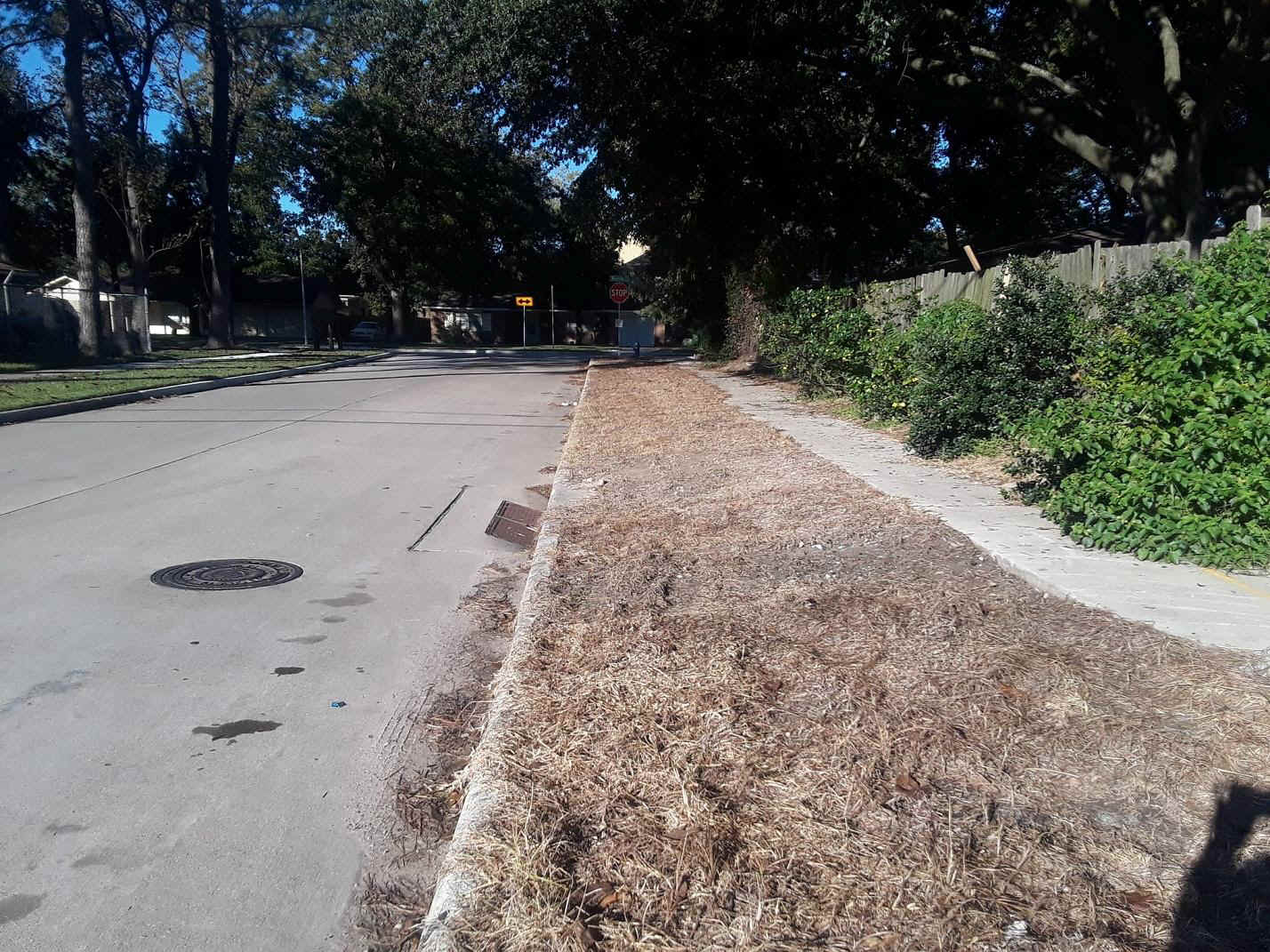 Corner of Wycliffe running down Timber Oak my side of property. Am guessing the ground was so compacted from all the machinery for 3 years nothing was going to grow. It didn't help subcontractor didn't properly prepare ground for sod, then when they did plant sod, was 1/2 dead weeds, milkweeds too.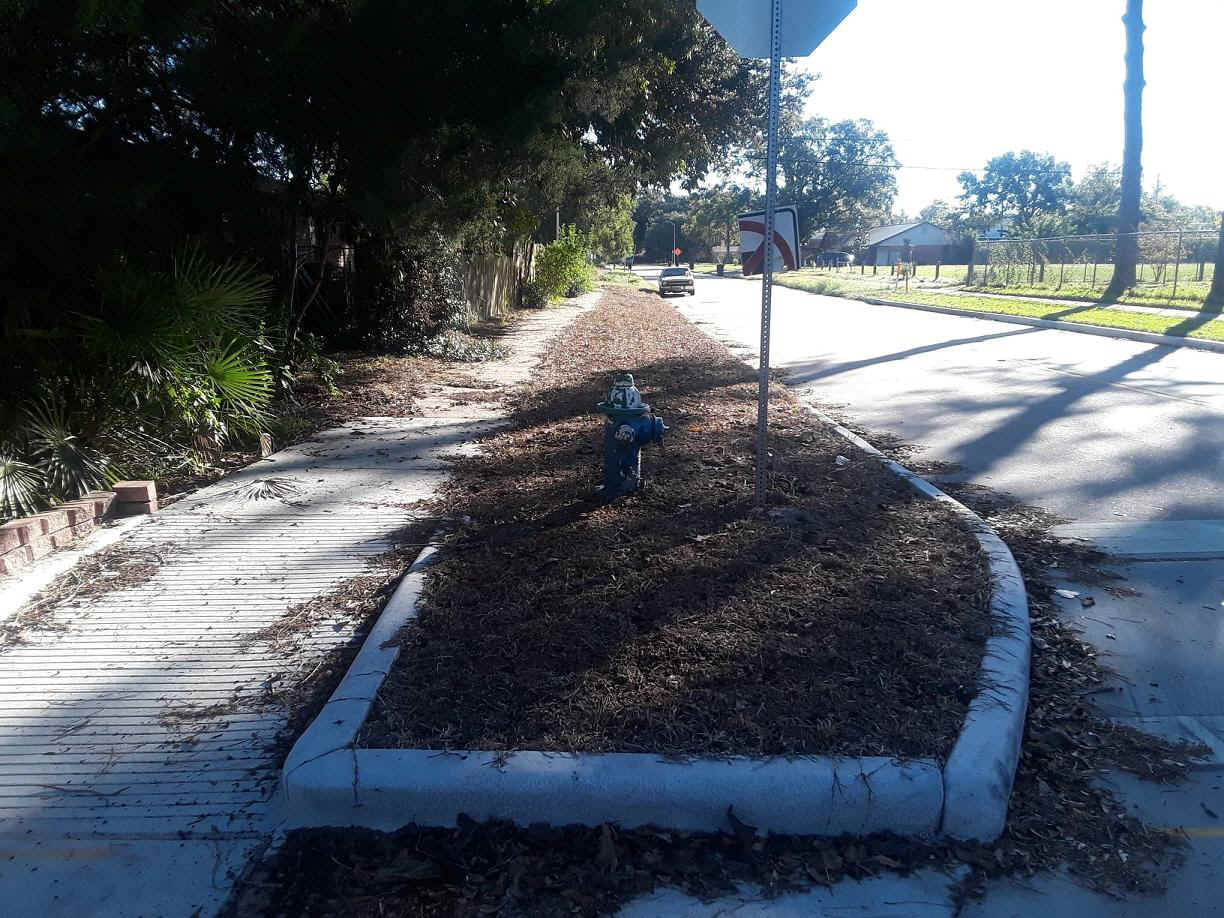 Another angle farther back into Centerpoint easement. Even the Centerpoint easement has some green, high weeds, but at least green!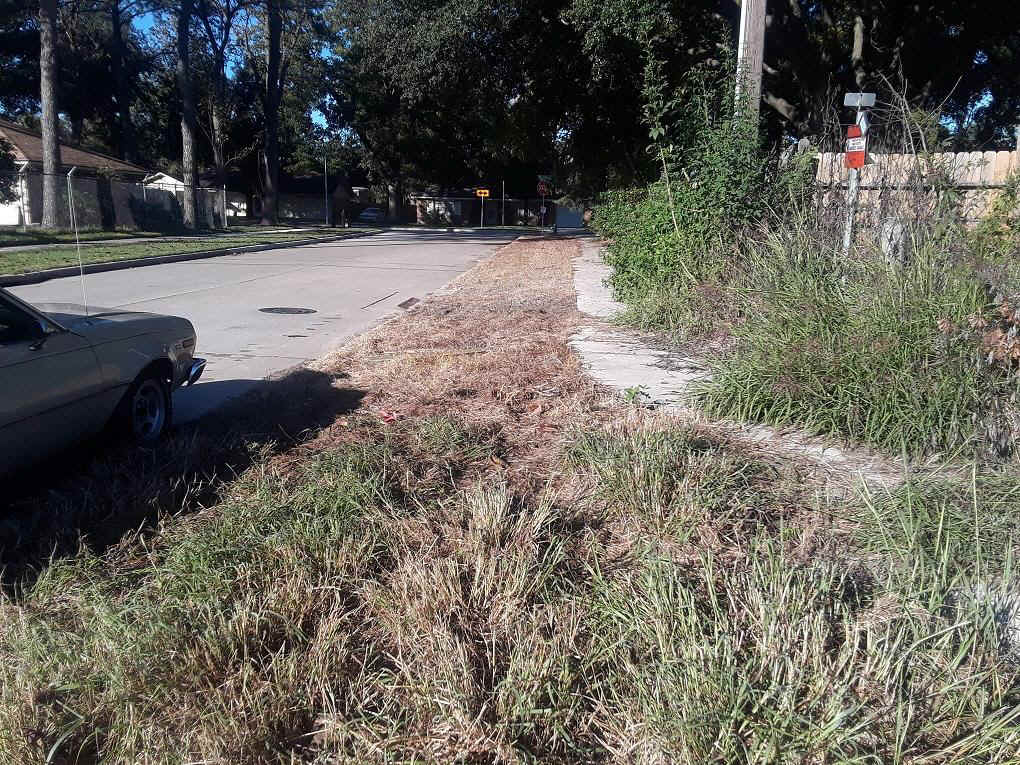 The Timber Oak curb shows lots of evidence of bring driven over by contractor trucks that parked on well, dying and dead grass while in this area, and to make it worse, they continued to park hevy equipment there, breaking new curbs!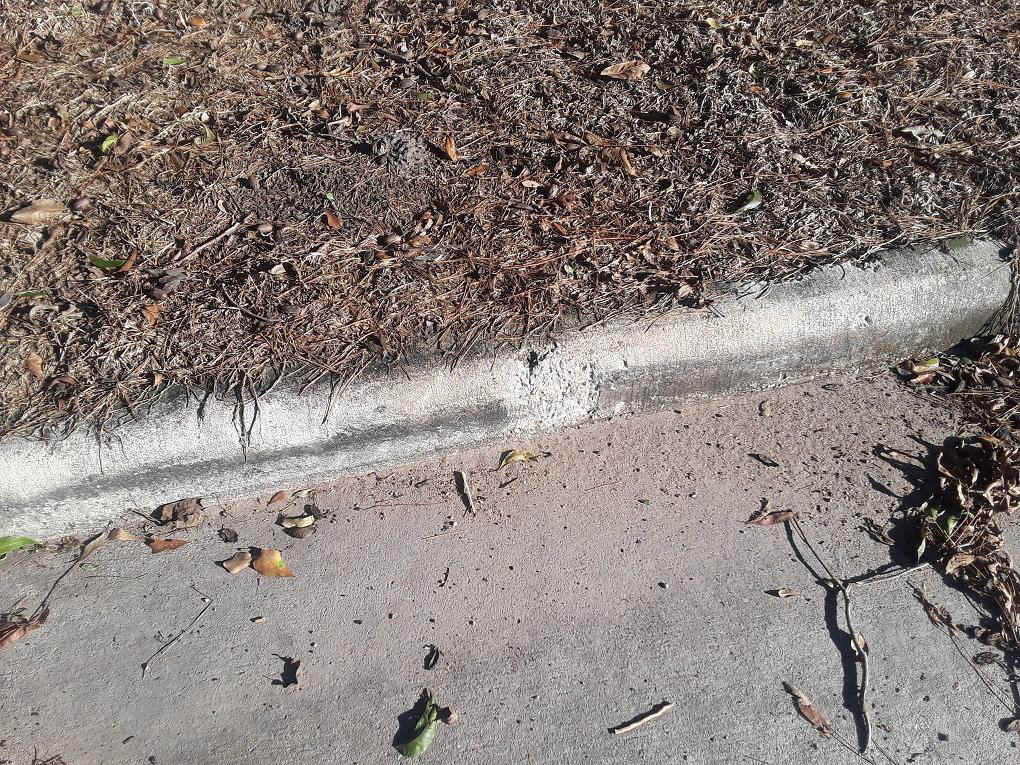 When the sod was planted it lasted maybe 3 weeks, if that, suddenly it was nothing but weeds, just bad supplier of sod, or they used "bottom of the barrel" stuff left over for this stretch. A neighbor asked if she could have her guys cut this stretch for me. I told her no, as wanted sub contractor to come out and see this mess.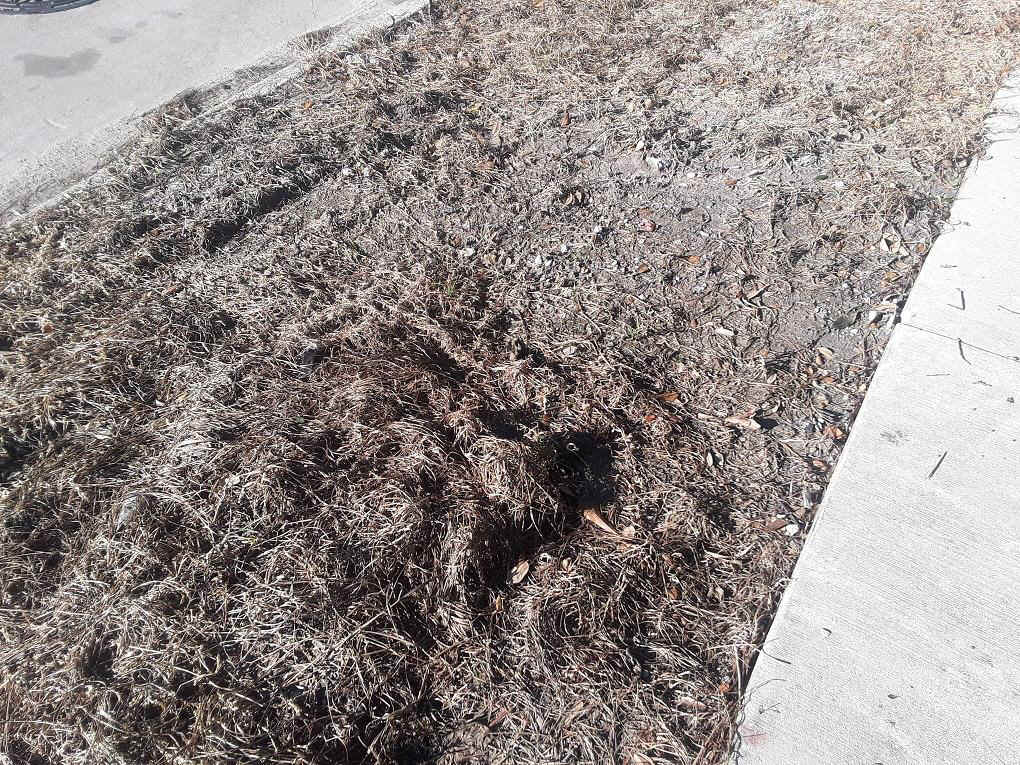 Bigger crack across Wycliffe November 2018, less than 6 months later. Again, this was the LAST part of Wycliffe from I-10 north to get paved.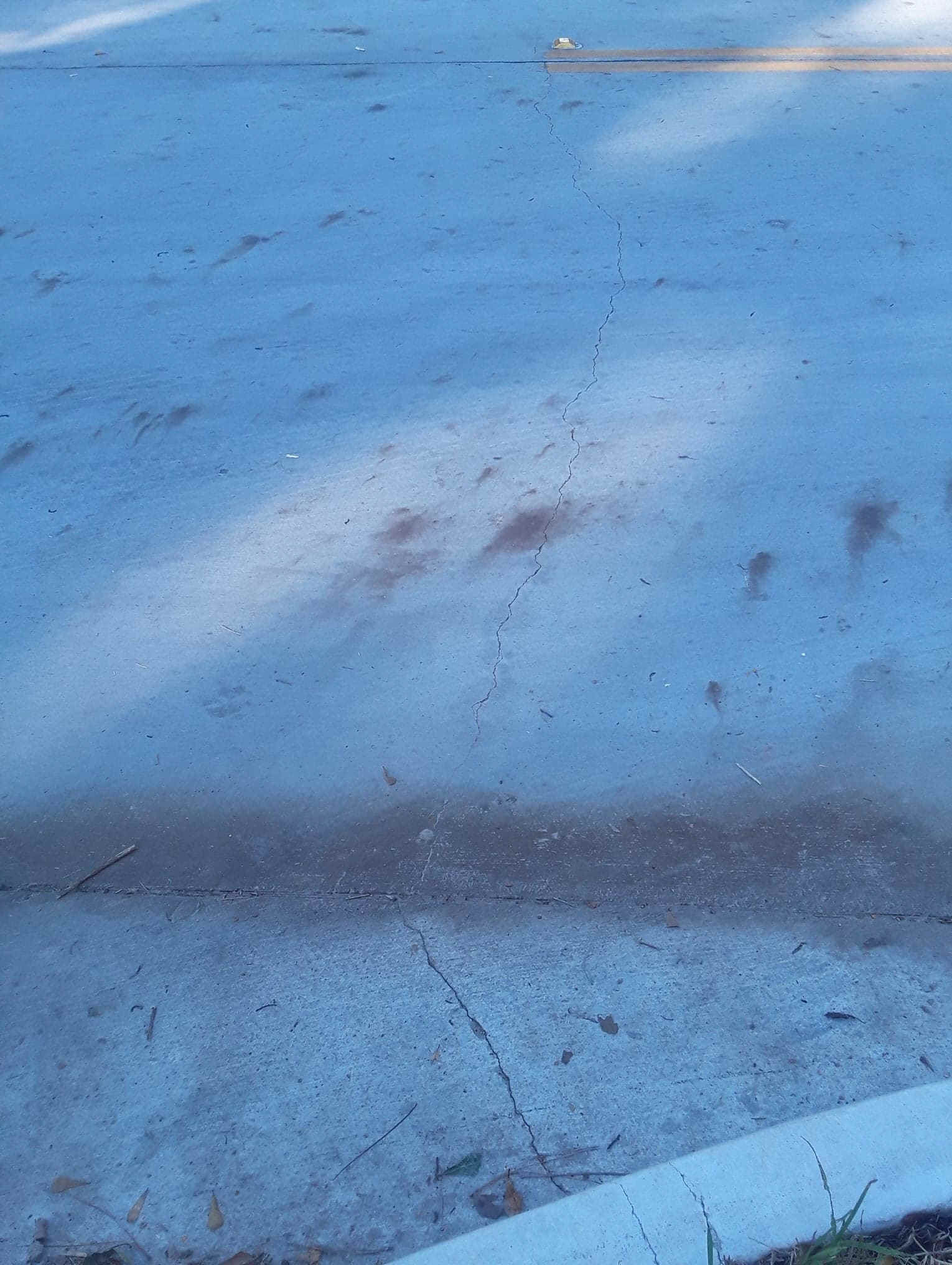 All 4 curbs corner of wycliffe & Timber Oak cracked.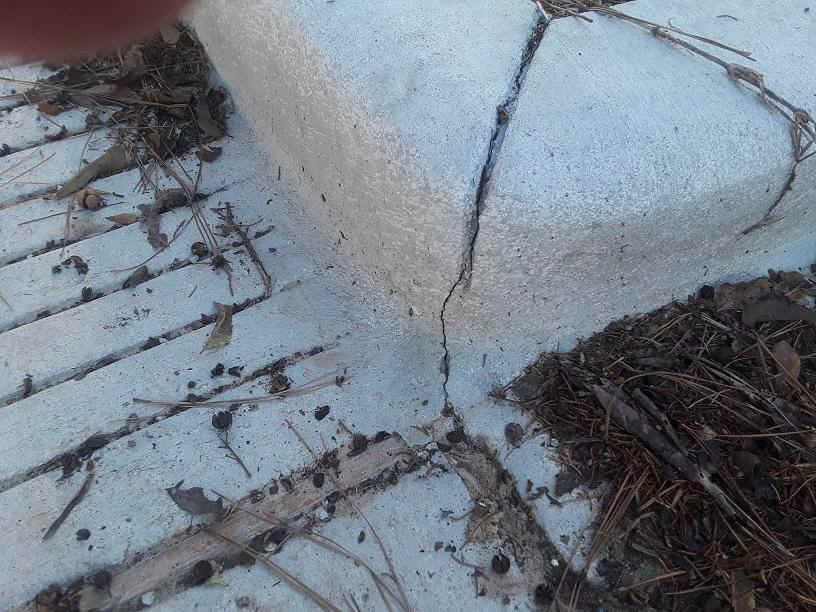 Here are a few others from same forever construction, this is October 27th, 2017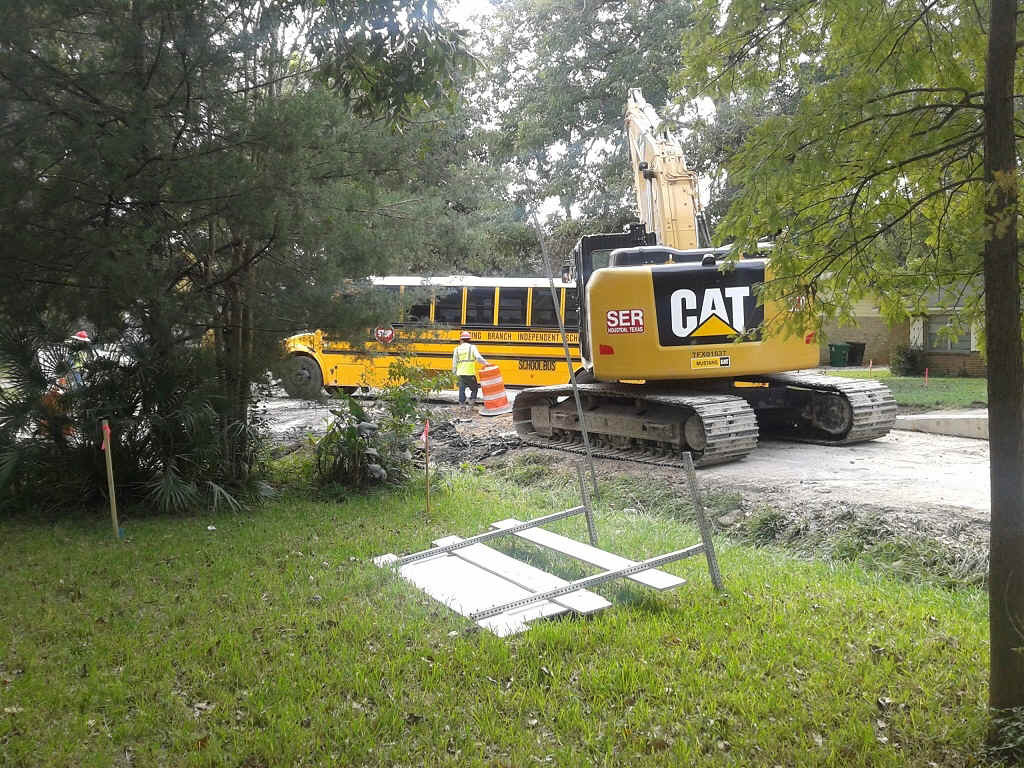 Looking at my house across Wyclife, October 27th, 2017, note construction worker's truck parked on side in grass.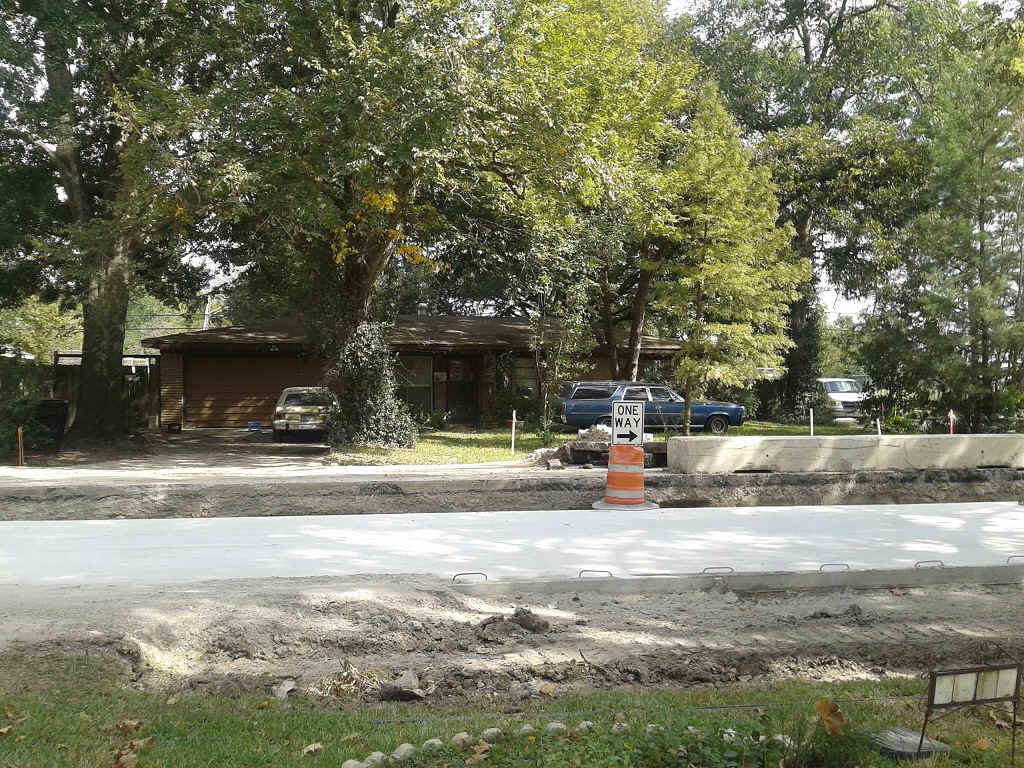 Intersection Wycliffe & Timber Oak, October 27th, 2017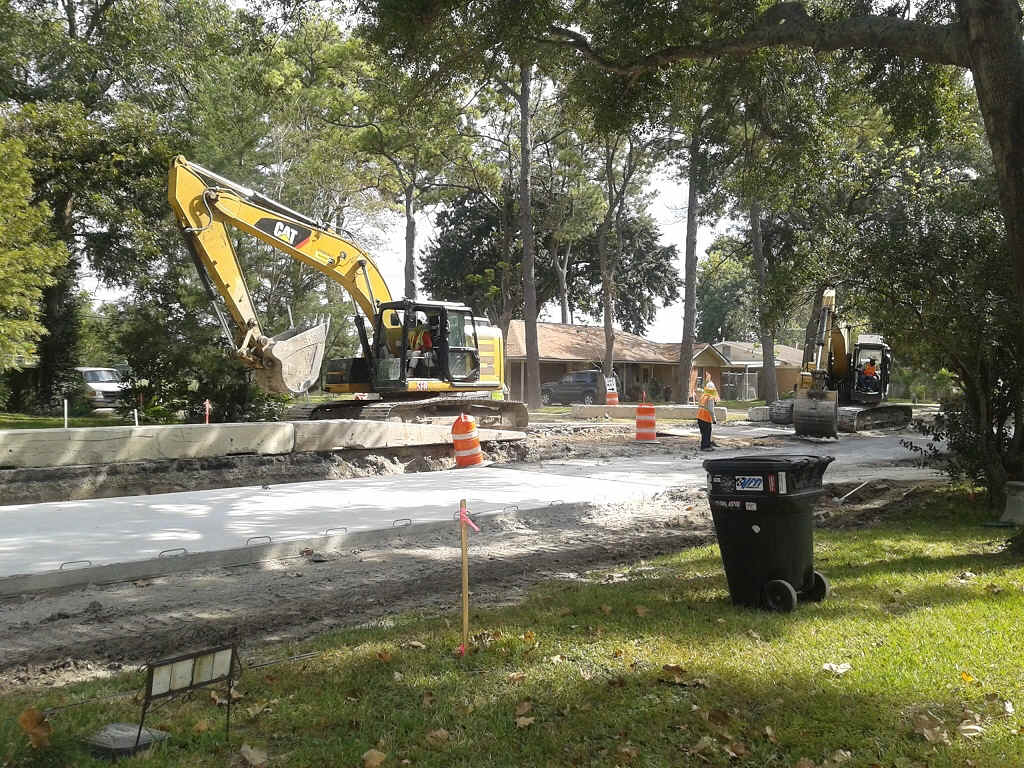 New Gas lines being buried, this is next to north side of driveway October 27th, 2017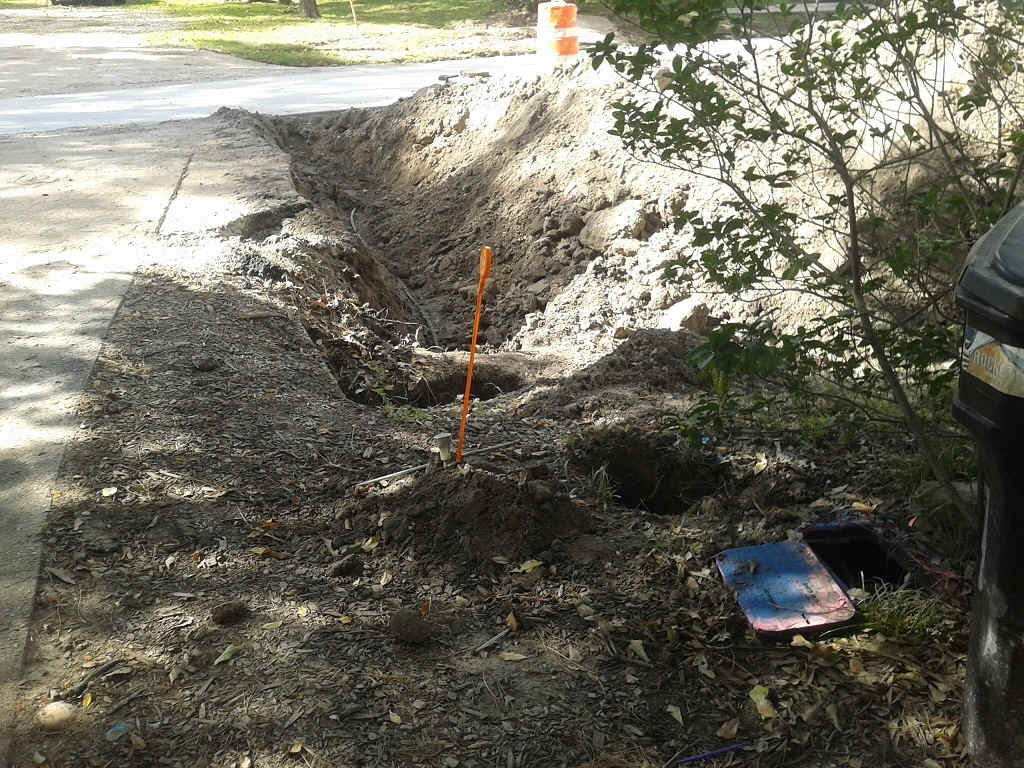 Close up, October 27th, 2017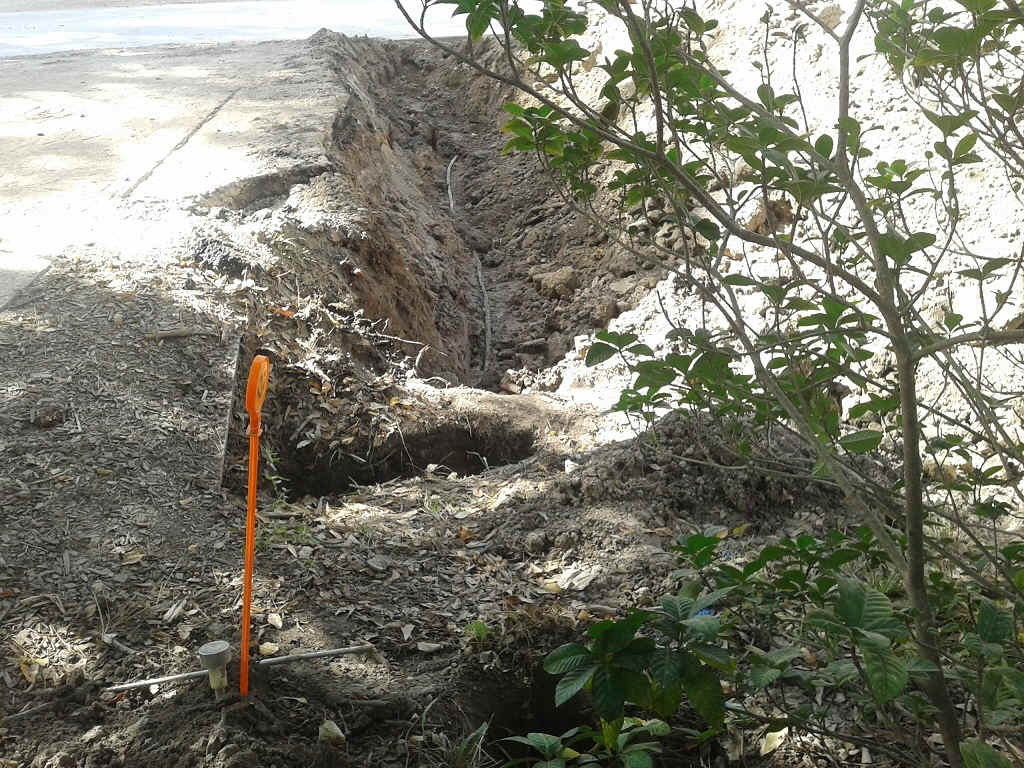 Even after sidewalk put down, the construction crews continued to dump things here, this is March, 2018!!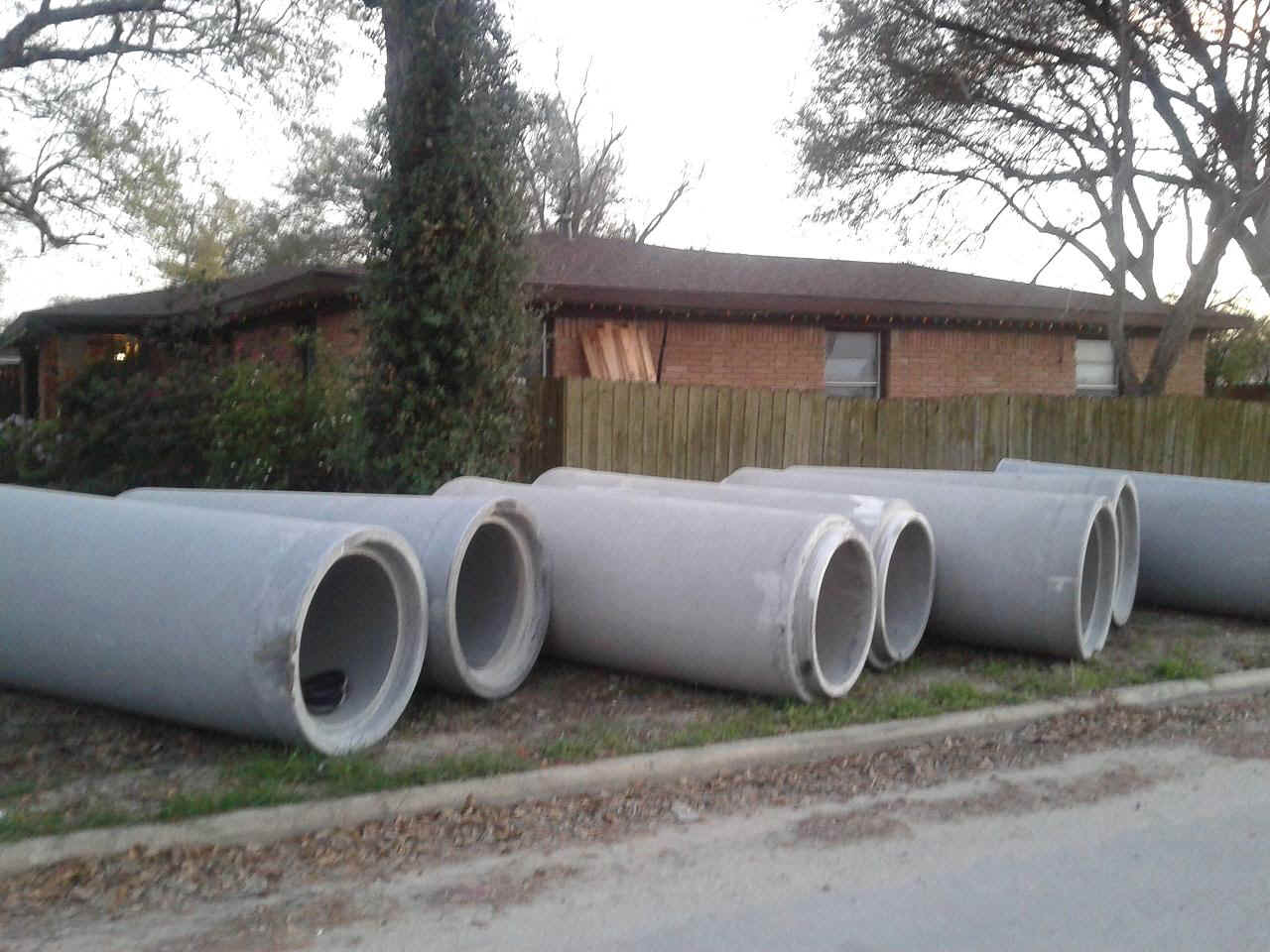 If you don't think having years of heavy bulldozers, steel pieces, tractors and pipes next to your house does not cause damage, think again, we have several new cracks in the walls. This is March, 2018, heavy pipes chunked onto new sidewak, note grass, I believe this is what caused damage to curbs.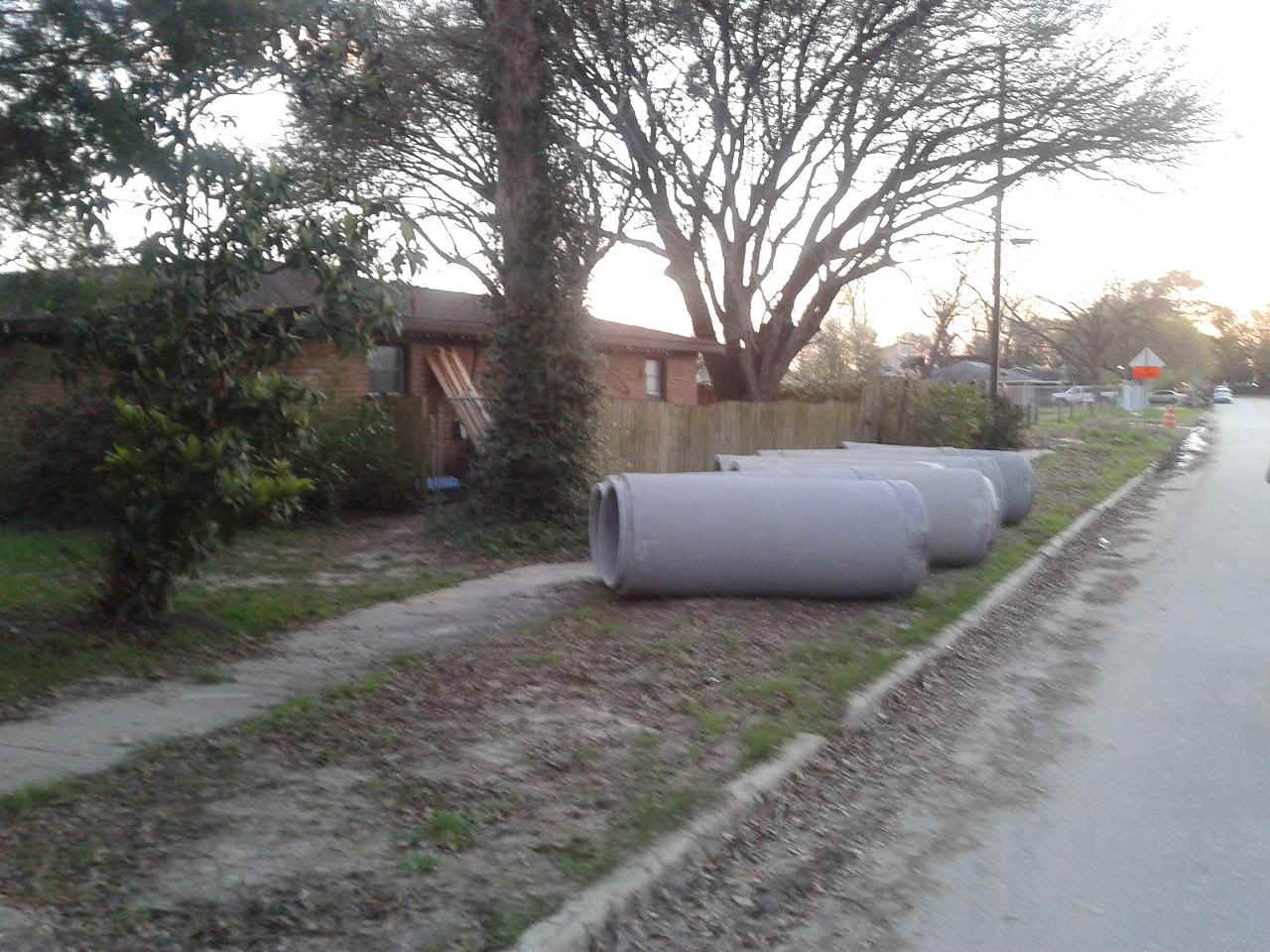 The rest of Wycliffe WAS DONE, new curbs, gutters, and fresh grass. NOT OUR YARD, the homeowners association had a "Street Wide Annual Garage Sale, May 5th, 2018. Wife Paige & one of my boys Noah have items out for sale. We had to lay boards across the mud for people to walk across as there was new street...just nothing else ON OUR PROPERTY, just muddy stretch! I was told by a contractor later "that this area had already been done"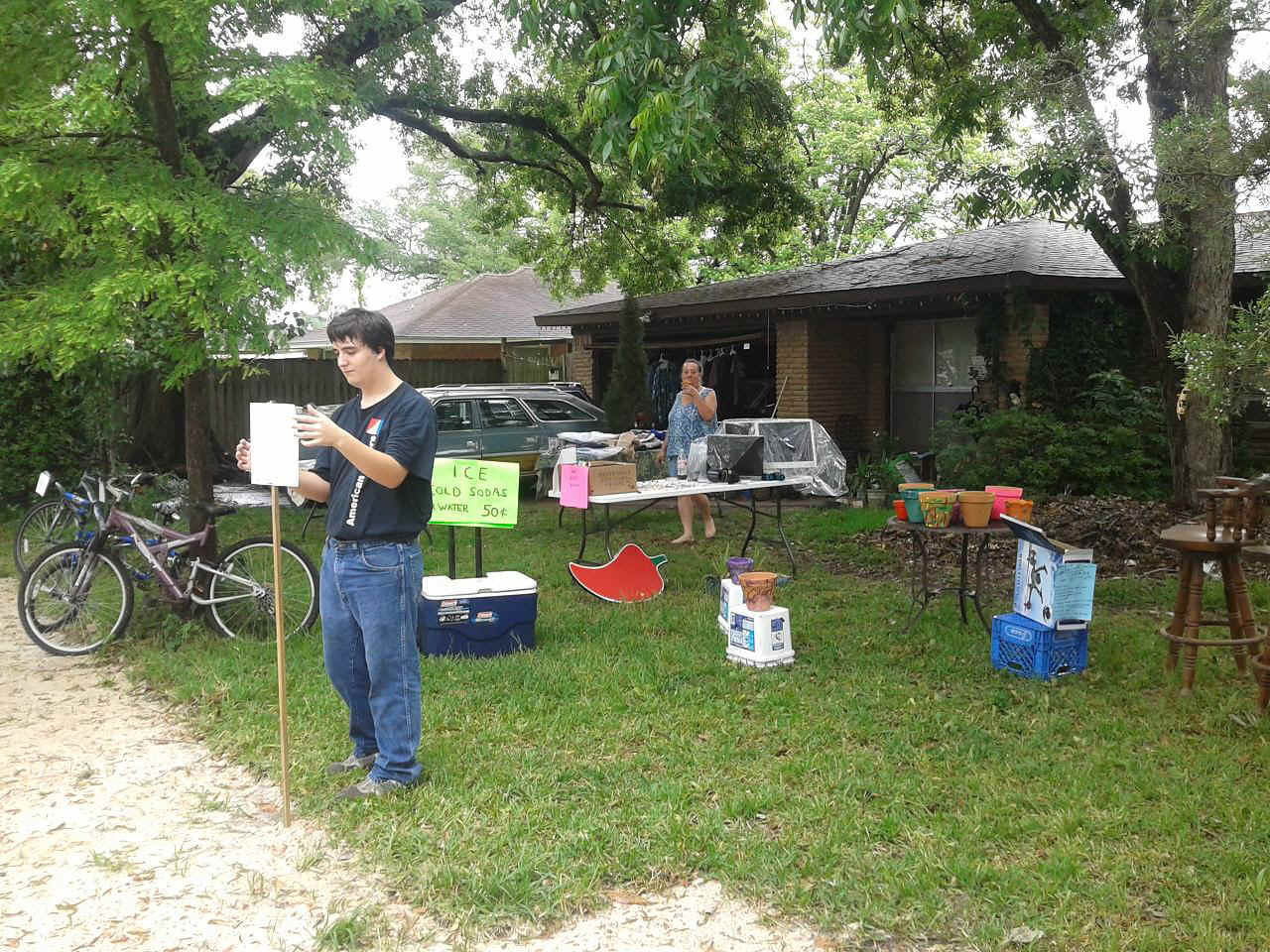 One more photo from May 5th, 2018. Again, the mud stretched from our property to street. All other yards DONE.The cut was where crews had thrown down dirt, a few weeks later in June, they would come by and put sod. Which DIED shortly therafter.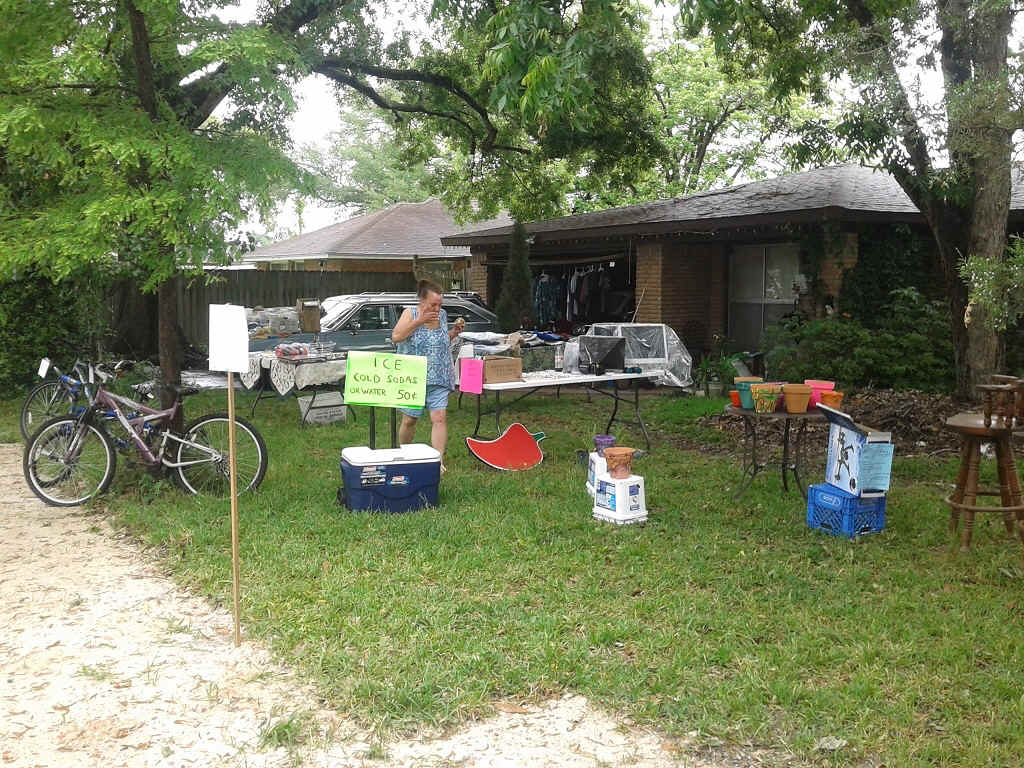 -----Original Message-----

From: Eddie Stakes [mailto:eddie@planethoustonamx.com
Sent: Friday, November 02, 2018 3:09 PM
To: Eddie Stakes
Subject: leters
From: 311@houstontx.gov
Sent: Friday, September 07, 2018 2:26 PM
To: eddie@planethoustonamx.com
Subject: Houston 311 Notification of New Service Request # 101003176547

Thank you for contacting the City of Houston 311 Help & Information center. We have created a Service Request for "PWE CIP Project" and assigned it Reference Number 101003176547. There are several work processes for "PWE CIP Project" that could follow. First, we will investigate and evaluate the situation you reported. Next, if work is warranted, we may complete it under the Service Request you created. However, if a different Type request is required to address your concern, we will reclassify your request. That is, we may Close your original Service Request, and Open a new Service Request.

You can follow your Service Request here: http://mycity.houstontx.gov/mycityapps/311_current_case_finder_URL_test.html?URLCaseNo=101003176547 (link available 2 hours after case creation)

To follow the progress of your Service Request and any related requests, please see the Service Request map at www.houston311.org. The Service Request map on the first page shows most Open Service Requests (Red dots) as well as those that have been closed within the past 7 days (Blue dots). Zoom in to your neighborhood, or enter an address or Reference # in the map's search box; then click the dot and view its details.

Above just one of the "Service requests" The below is yet ANOTHER, and from 2016.

From: "Eddie Stakes" <eddiestakes@planethoustonamx.com
Sent: Sunday, May 22, 2016 6:23 PM
To: 311@houstontx.gov
Subject: grass & missing sign

Hi Houston 311, a few months ago some city contractors came by Wycliffe laying down some lines, maybe pipes and at night they would park their backhoes on the corner of Wycliffe & Timber Oak. Pretty much on my property, but it killed all the sod on city side between sidewalk and street, the city had just planted this and looked great about year ago. They also destroyed some grass between my pecan tree and lowquat tree. And busted up my bricks at very corner garden, of which I have fixeed.

I have enclosed a few photos of the destroyed grass and the construction equipment now gone, as guess their job was done. What is the possibility of replacing the sod on that stretch of my property 1902 Wycliffe facing the Timber Oak side?