Craigslist Scammer Phone Numbers "I'll Send You A Check!"
How it starts: you have something for sale on craigslist (I had 6 old AMC cars on craigslist) the texts started coming in. Scammer asks 'if car still for sale' you say 'yes' they text 'they want to buy it' and of course think they have a mark.
What to do? If you do like I do give them your mailing address.
(You do not have to you know!)
If you get their check or money order, call the bank it is issued on AS SOON AS YOU GET IT. The bank will not only tell you the company does not exist, but no account with that check and NO ROUTING NUMBER on the check exists. The scammer meanwhile will tell you 'I see you received the Priority Mail envelope, please go cash check' as they have tracking number. But you have already called bank & hear it is as worthless as used toilet paper. So ahead of game. You can also call the city/state their phone number originated in to report to police.
This is a list of dickhead scammers who sent me Express Mail & Priority Mail letters with scam checks. IN THREE WEEKS! Of course none of these fucking things good or I would be rich and in a strip club. All same MO: "I will send you a certified check, go cash it, send me back X amount of $$$ for transport fees"
This is newest dumbass scammer "Paul Daniels" yea, right, that is your real name like going to tiddie bad and all the bitches named Amber or Sunshine.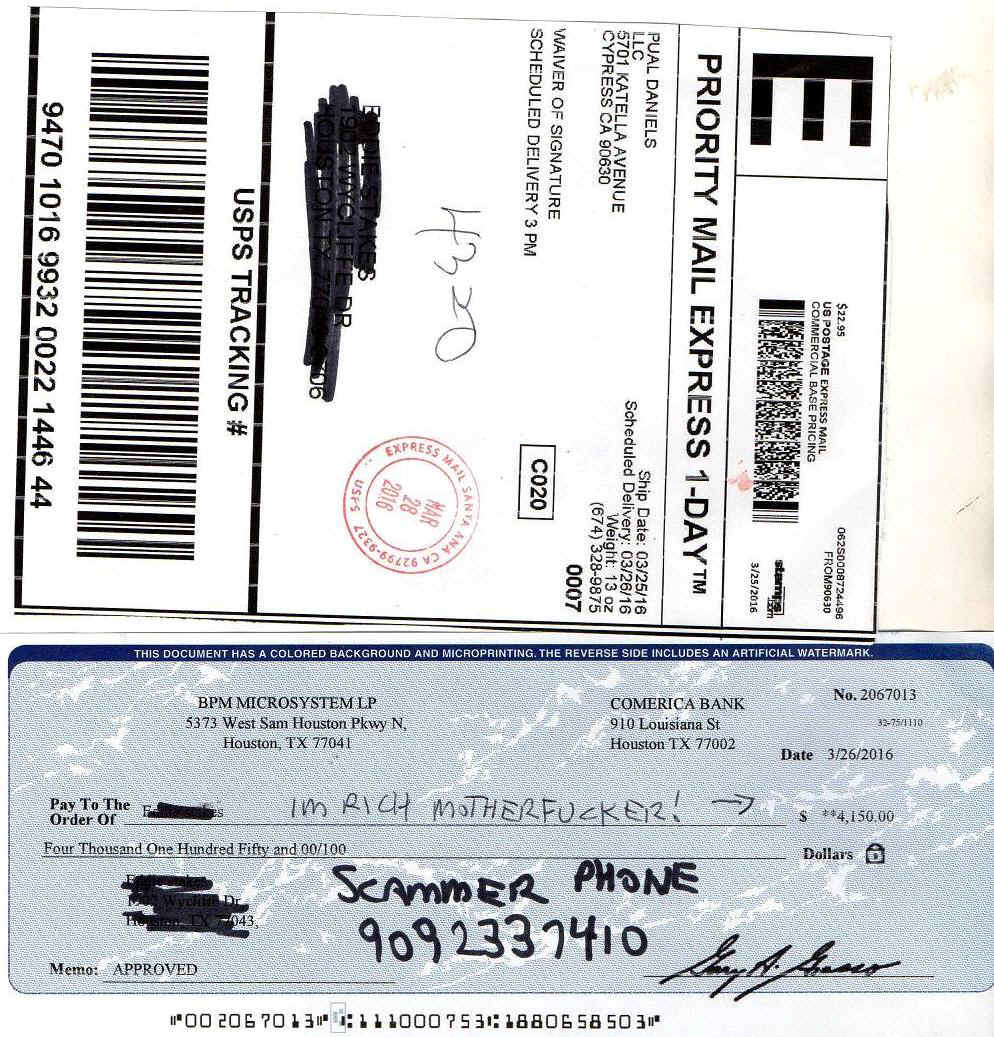 scammer phone number 909-233-7410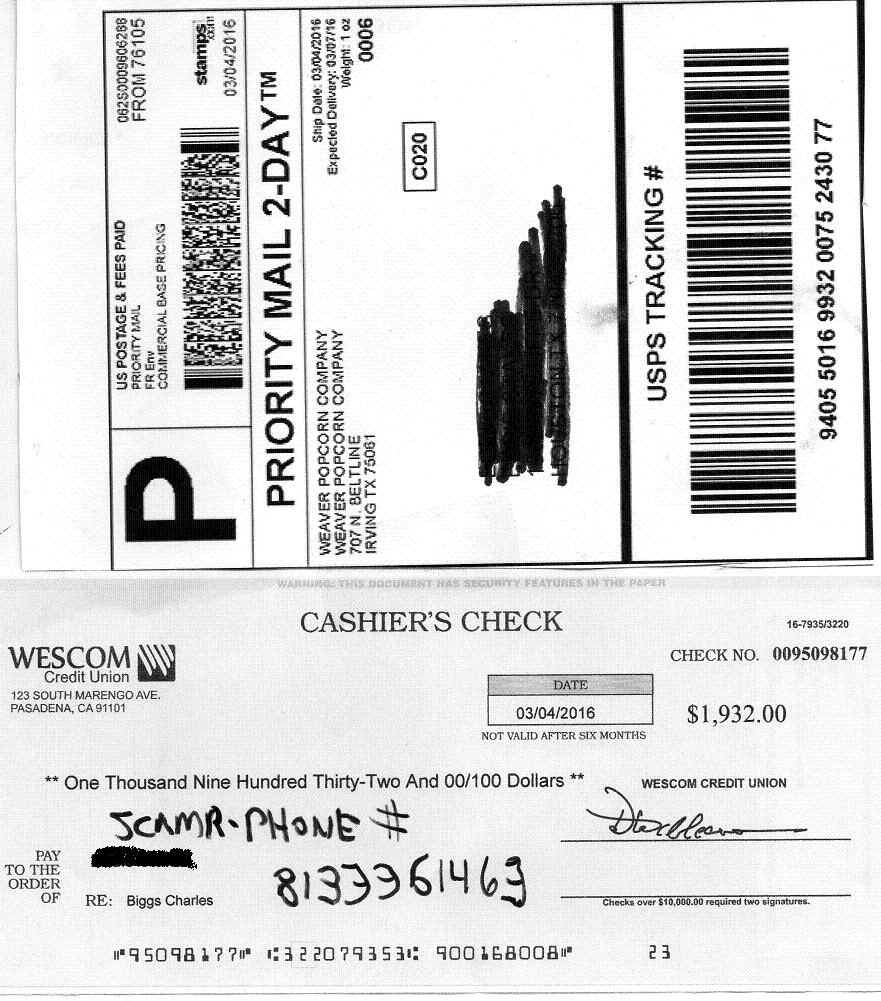 scammer phone number 813-336-1463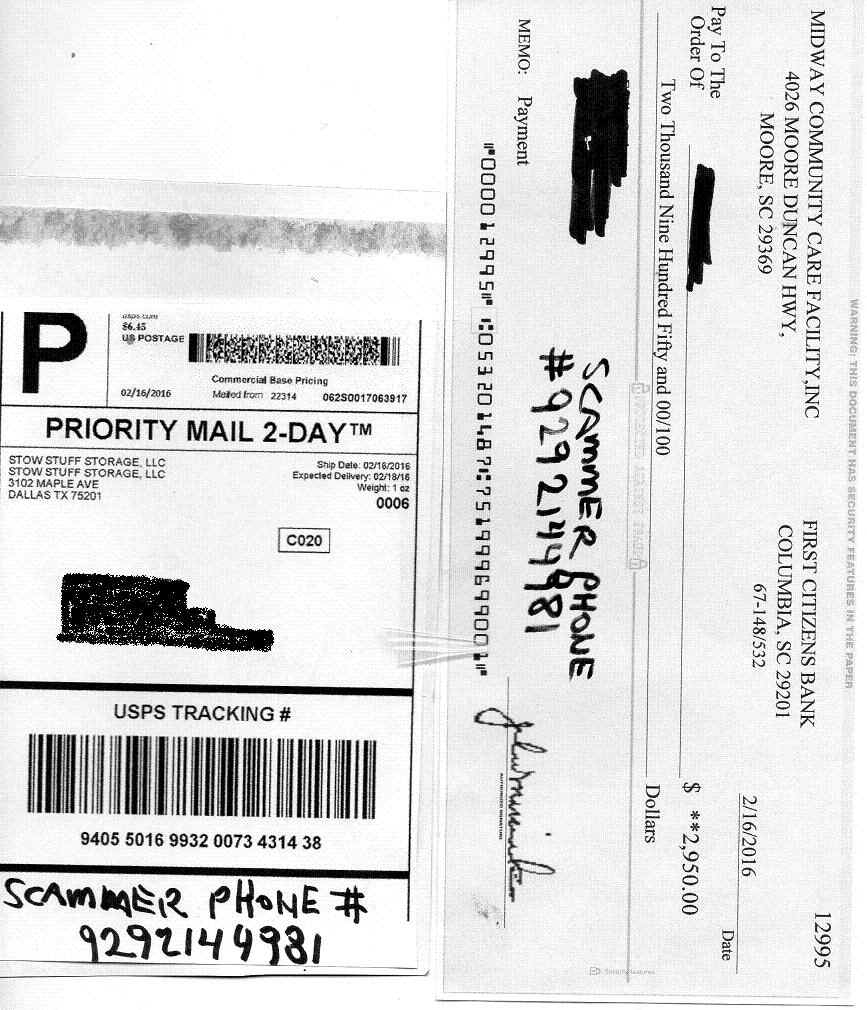 scammer phone number 929-214-4981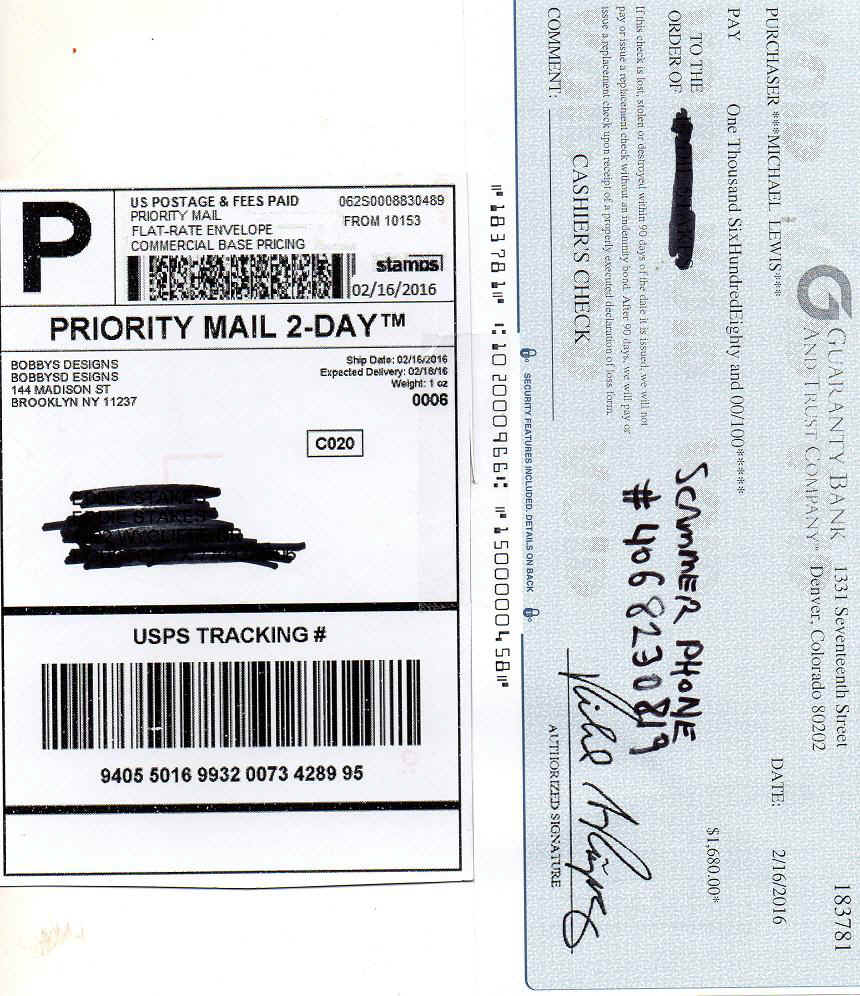 scammer phone number 406-823-0819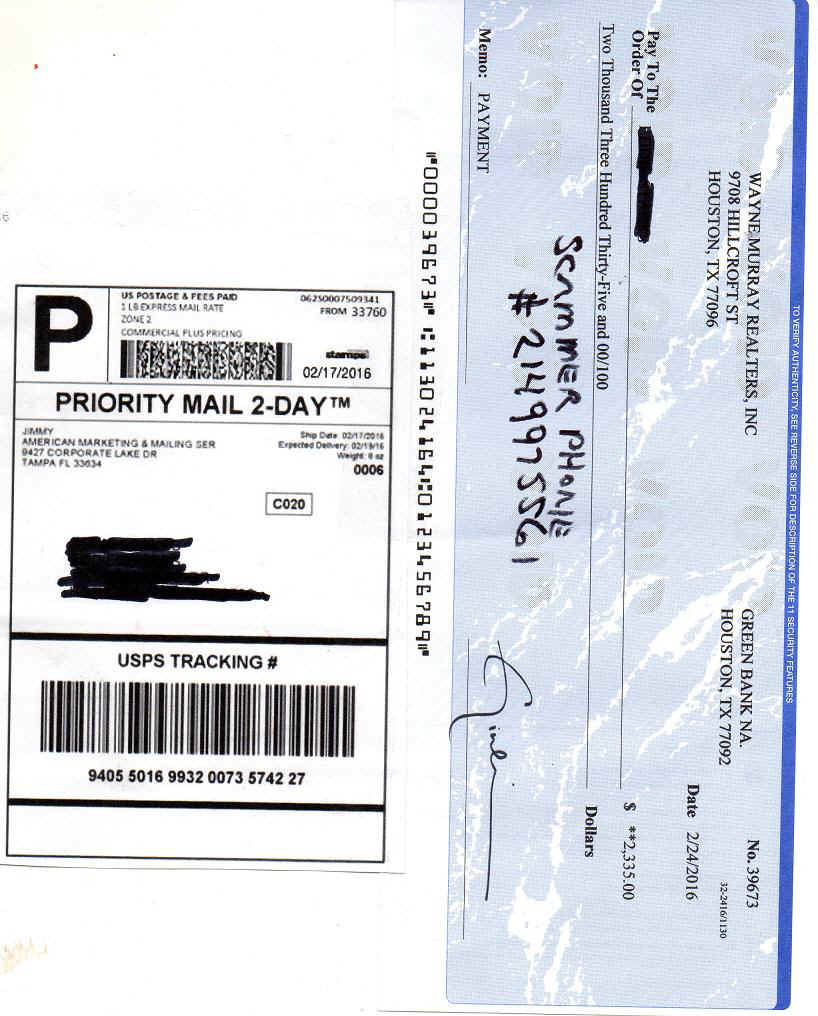 scammer phone number 214-997-5561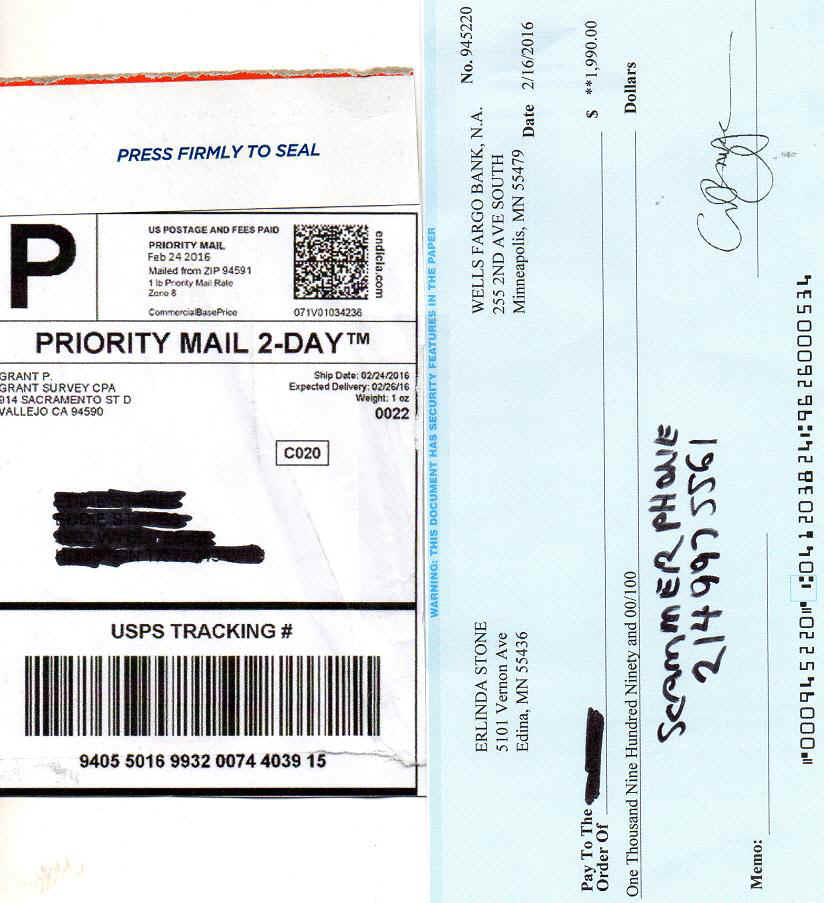 scma scammer different forged addresses phone 214-97-5561
This dumbass above sent not one but TWO checks with different return addresses!
same scammer different forged addresses phone 720-538-4578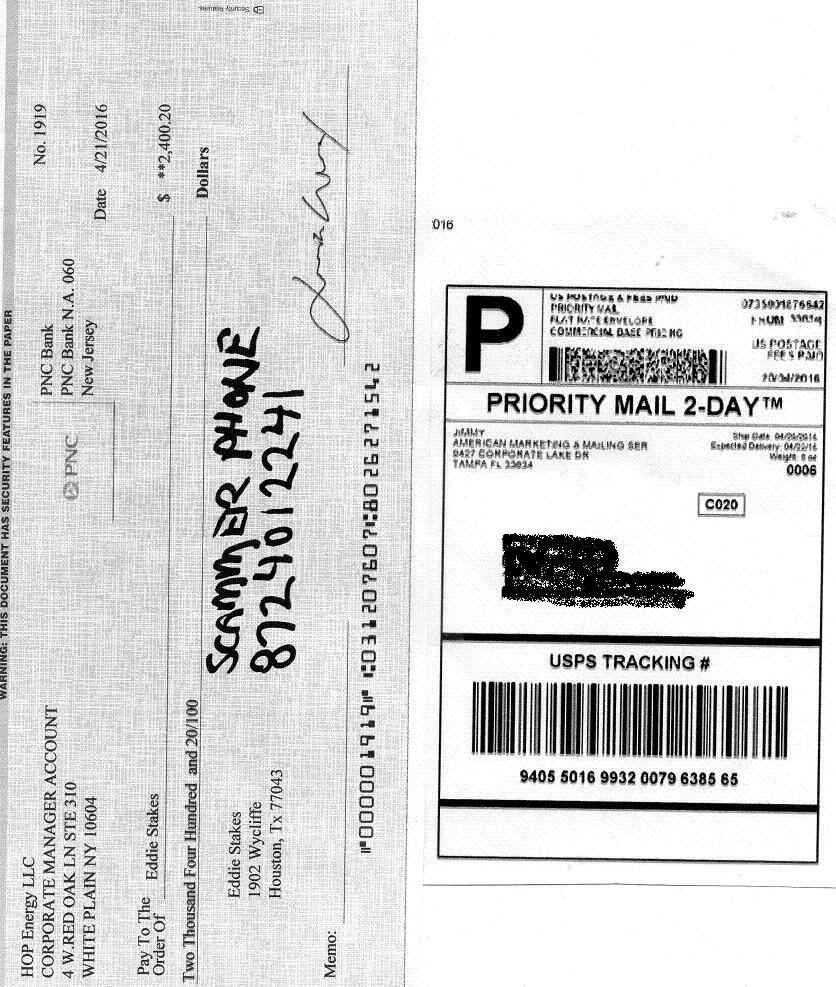 scammer phone number 872-401-2241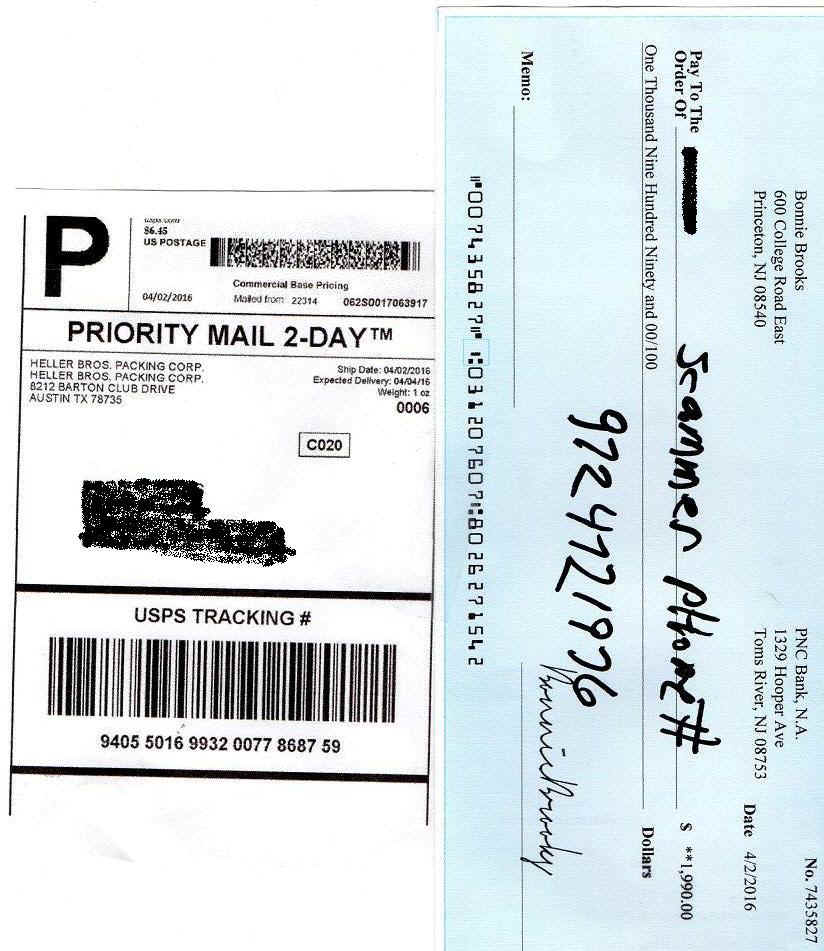 scammer phone number 972-472-1976

Same for brain surgeon scammer number two above, TWO checks. The Dallas cop below said
"they send out thousands of these a day"
Of course the 'bank' or 'credit union' these 'checks' are drawn from usually will tell you 'we are aware of the issue. Of which I tell them I am just giving them a courtesy heads up call that someone is using their company, or bank name with this crap.
It's hard to believe that people still fall for this shit at this late date, but as a Dallas Police officer told me 'they send out thousands of these a day, all it takes is 1 person to get scammed & scammer had good day!'
=================================
I sent a email blast to old car fans about this. Most are aware of this scam, some were not!
When you put your car out there for sale, you expect some deadbeats.
Recently & currently I have six AMCs for sale on craigslist. I was surprised at the scammers came out of woodwork on this one. But the scam takes on whole new level with technology now. I was barraged by innocent looking texts. "Hi, is the car still for sale" for instance. Would text back yes.
Next came the drop. They always want to send you a check to pay, and the 'check' is for more than the car asking price, and 'send them the rest for transport'.
Telling you to go deposit the check into your account, these idiots never think that you will actually call the banks the 'check' is issued on, which I called banks the scammers sent me checks, bank in south Carolina, First Citizens, and one in Minnesota, a Wells Fargo bank. The people I spoke with I told them right off bat that 'I have some cars for sale on craigslist and just got a check in mail from Nigerian wanting to scam me and I want to let you know your bank is listed on the check'. So now I had their attention!
Gave them the person's name or business listed on check, and routing number, needless to say neither was good.
In the meantime, my new immensely wealthy Nigerian friends who wish to share untold riches with humble and honorable me even though they can't spell or text word 'AMC' they were texting "the USPS site shows the check delivered, please go deposit it, will contact you for transport shortly" to me.
Even though I had texted them (playing along, duh!) letting them know that I would require their full name, mailing address, city, state and THEIR driver license for 'state transaction...this DID NOT deter them, and only thing all of them kept saying is 'please go deposit the check and I will contact you about picking up car'. I texted them that I would require to photograph their transport driver license. Same thing, please deposit check, ok, that fine.
But I still was taken aback by the aggressiveness of the scammers. They simply would not 'get it' even with all the roadblocks I put in place, still wanted to 'do the deal' and 'send check, $1000 extra, for transport costs'.
So since both of these scams (the ones that sent me 'checks' originated from Dallas, I contacted Dallas Police and sent them copies of the scams. If you ever google 'Nigerian Assholes' a small, funny file comes up #1 in world off my site about dealing with these scammers. These photos will be loaded there along with every scammer phone number who has contacted me so far. So not new to game, it is just that the scammers now do things a different way, especially with craigslist.
There are a lot of people who get TAKEN and SCAMMED list this and I remember a Dodge Dart owner in MN who lost thousands of dollars to a scam like this.
If you cash the 'check' remember that your bank will come back to you in week and YOU WILL BE HELD RESPONSIBLE for the money! Period. Cashiers checks, same thing, no good. It is why the scammers have a sense of urgency to what they do, maybe times are tough in Lagos. By then however you have 'wired' the 'transport money' to the, they long gone, so now on the hook with bank.
I did try texting these numbers back but no answers, at least I got them for Priority Mail & Express Mail costs,buty sadly, but they will continue to do 'business' so please be aware!