Harrah's Casino Slot Machine Concord AMX Hatchback Giveaway Car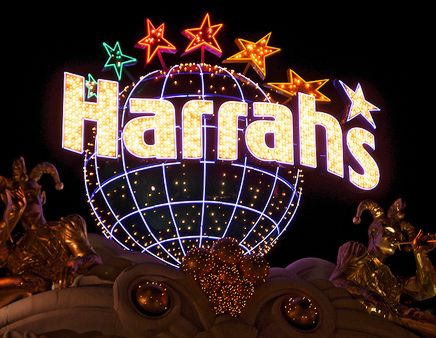 People visiting Nevada are sort of used to seeing new cars & trucks inside casinos waiting
to be won in slot machine payoffs. If you happened to be in the Reno area in 1978 you
would have had a chance to win a brand new American Motors 1978 AMX in G7 Alpine White
while gaming away at Harrah's on Center Street. Not bad, drop in some coins into the
special "AMX Hatchback" slot machine and payoffs consisted of smaller denominations
however also paid off $1000, $2000 and of course the big prize the 1978 Concord AMX. The
sign on the easle next to the Concord AMX reads: Jackpot Car WIN THIS 1978 AMX ON THE
SPECIAL! Below reads: "Sue Macery of The Lawless Saloon". I do not think Sue won the car,
but don't know. The metal license plate frame shows Al Vada Auto, which would have been
the AM Dealership that donated the vehicle, later becoming Reno AMC/Jeep, 3223 Mill
Street, 89504 in Reno, Nevada at same location. The vehicle, like many giveaway cars,
would have probably been a stripper (no pun intended!) with base 258-6 and standard 4
speed on floor, but who would have resisted the slot machine if a AMC fan and quarters to
burn?