The P-38 AMC Gremlin was a local tribute by Frazzell AMC of Houston dealerships to University of Houston & Texas A&M Aggie legend Jack Ilfrey. Ilfrey's prowess with the "Texas Terror" P-38 Lightning. He was, simply put, the first ACE who flew P-38s...and the
FIRST ACE from HOUSTON, TEXAS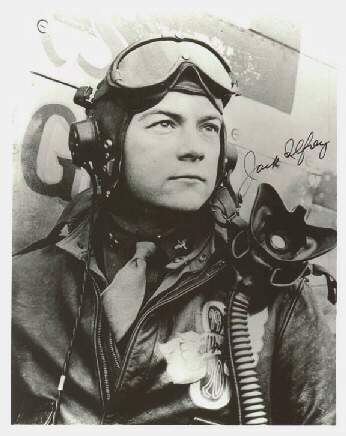 In the early 1970s, Major Ilfrey's "Happy Jacks Go Buggy" P-38 Lightning would be honored in Houston, Texas, by one of the owners of the now defunct, Frazzell AMC Dealerships.
Frazzell's AMC who had ties to the Ilfrey family, (and the Gay's; which is STILL a prominent auto force in southeast Texas after 60 years) slapped P-38 decals on not only Gremlin, but Hornet series. The earliest I can find is 1971, the latest 1976. They were any production color, not only red. I however, do not know why six cylinder and V8 cars were chosen, but a old timer who worked for several Houston AMC dealerships informed me that the cars were nothing special, except the decals, which was to honor a local hero. He did mention however that he remembered most were 304V8 powered, and very quick. This was not to be confused or associated with the Randall AMC of Mesa, AZ which was churning out Randall Gremlins and Randall Pacers which were heavily modifed speed machines!
Unusual is that other dealerships heard about it and would order decals and stripes. I have never seen a stripe kit, only decals. Frazzell's AMC was also famous for the "Gremlin Mini Wagons" also. I have owned about 6 of them thru the years, this is some of the original emblems. My original faced Frazzell decal instruction sheet.
================================
The P-38 Lightning aircraft was one of the most recognizable aircrafts in World War II, and the Germans had a named for it: der Gabelschwanz Teufel, which means "The Forked Tail Devil!" Read more.
================================
You will find a number of great historical articles and tributes to Major Jack Ilfrey out there, but this one is probably my favorite, Read more.
================================
Interesting article from "The Loco Boys Go Wild!" By Arch Whitehouse, TRUE Magazine, Nov 1944

...Probably the most interesting character in this unbelievable organization (The 20th.FG) is Maj. Jack Ilfrey of 3122 Robin Road Street, Houston, Texas. I love that Robin Hood business.
Ilfrey is an aluminums of Texas A& M and the University of Houston. Jack has done everything and he does it with the flair of a circus showman - without knowing it. So far he has more than eighty-five missions in his logbook and he has shot down eight enemy planes. He is a veteran of the North Africa campaign and once came back from a trip over the enemy sandpiles with 278 bullet holes in his plane.
The other day Jack came back from a mission with about three foot of his wing missing. He explained the damage by saying he had actually collided with an Me-109. How he got back to base is a mystery, because according to the book the ship is not supposed to fly after an encounter of that kind.
"You ought to see the other guy," Ilfrey said when they questioned him about it. "He went down wobbling and smoking."
From what I could make out Ilfrey was leading a flight when they were bounced by sixty enemy fighters. Ilfrey made a head-on pass at an Me-109 as another came up from behind and below --much too close.
"I felt a jolt," Ilfrey explained, "and I ducked. I saw the 109 start to spin and my own plane went over into a dangerous bank and rocked badly. I finally managed to get it under control, but I had several anxious moments and had to fight like fury to keep from spinning. The collision had ripped open my right wing tank and that engine quit temporarily. From where I sat the end of the wing looked like shredded wheat, but I managed to skip out of that hot spot and later got both engines working."
Ilfrey didn't mention that he was hours getting back and the Operations crowd was sweating it out for him and once had gave him up as lost. Jack finally skidded in and the first thing he asked for was --you guessed it, a drink...
"Texas Terror" after returning from a mission with over 270 holes in the airframe!
(02 Dec., 1942, Tunisia.)
This is a great story of Jack Ilfrey, including being shot down behind enemy lines and survival.
Of reference is Captain Paul W. Tibbet's B-17 Red Gremlin
And actual Red Gremlin airbrushed decal on plane.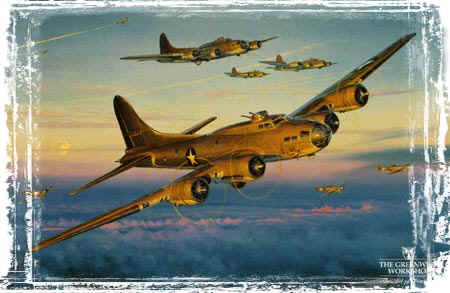 "Happy Jack's Go Buggy" by: Jack M. Ilfrey
(c) 1946,1979,1998 Schiffer Publishing, Ltd. ISBN: 0-7643-0664-2
Jim Ratliff bought one of these P-38 Gremlins off Ebay recently, and it still has some of the original, although faded and sun cracked from Arizona heat, decals.
SIDE CLOSE UP